In China, people don't see flowers as a 'gift', they have literally become a lifestyle.
To the ordinary, flowers are more of a gift than an everyday consumerable. But nowadays, as more channels are opening up, flowers are shifting from gifts to become part of daily necessities in the minds of consumers.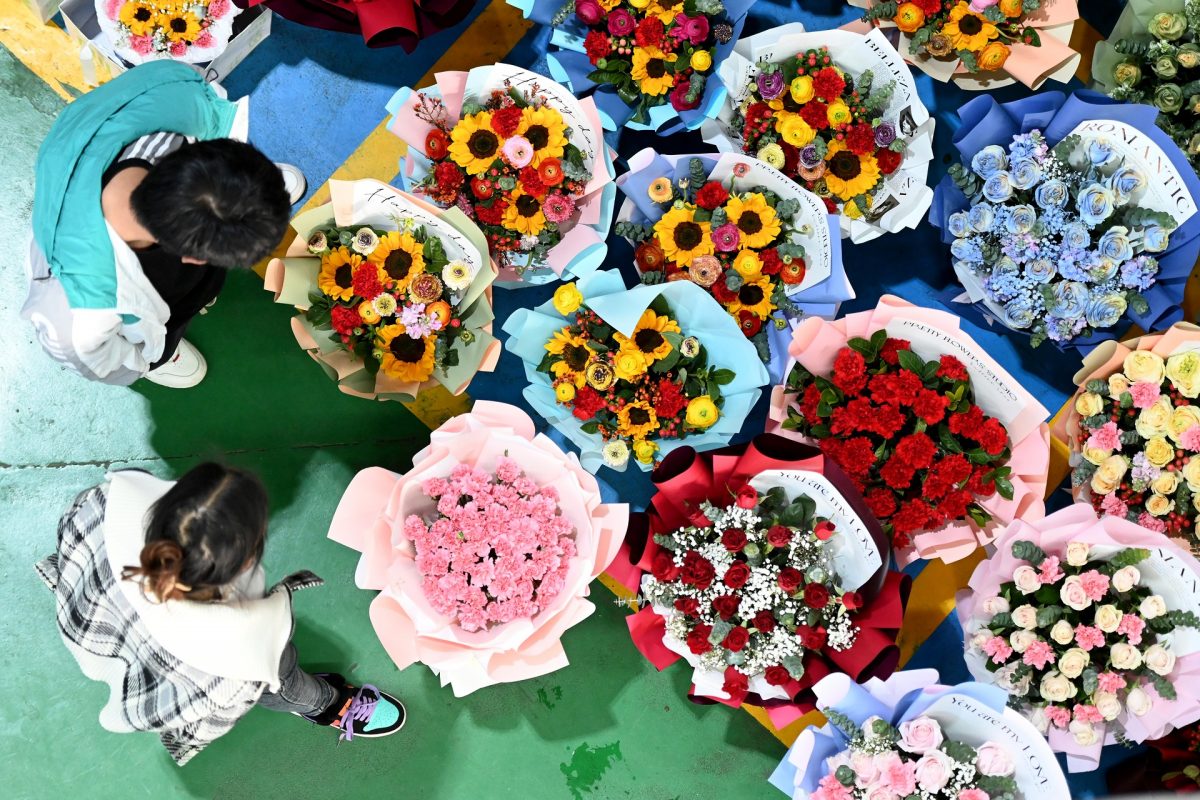 "Compared to gift bouquets, family-purpose flowers are becoming a trend in floral consumption." Fei Xuemei, vice president of the Retail Trade Branch of China Flower Association noted, "consumers' needs for quality flowers is growing year after year, they are asking for more when this comes to flower type, fragrance and color. They are no longer contented with "old fashioned trio" of roses, lilies and carnations like what this used to be.
Talking about flowers, Xiao Xian (a city dweller) said, "I am so used to buying flowers since I started working and have set up my own little corner of flowers through the last ten years."
Earlier, Xian mainly sourced from offline florists, till e-commerce hit the market. At present, she mainly replenishes her flower stock from live-streaming.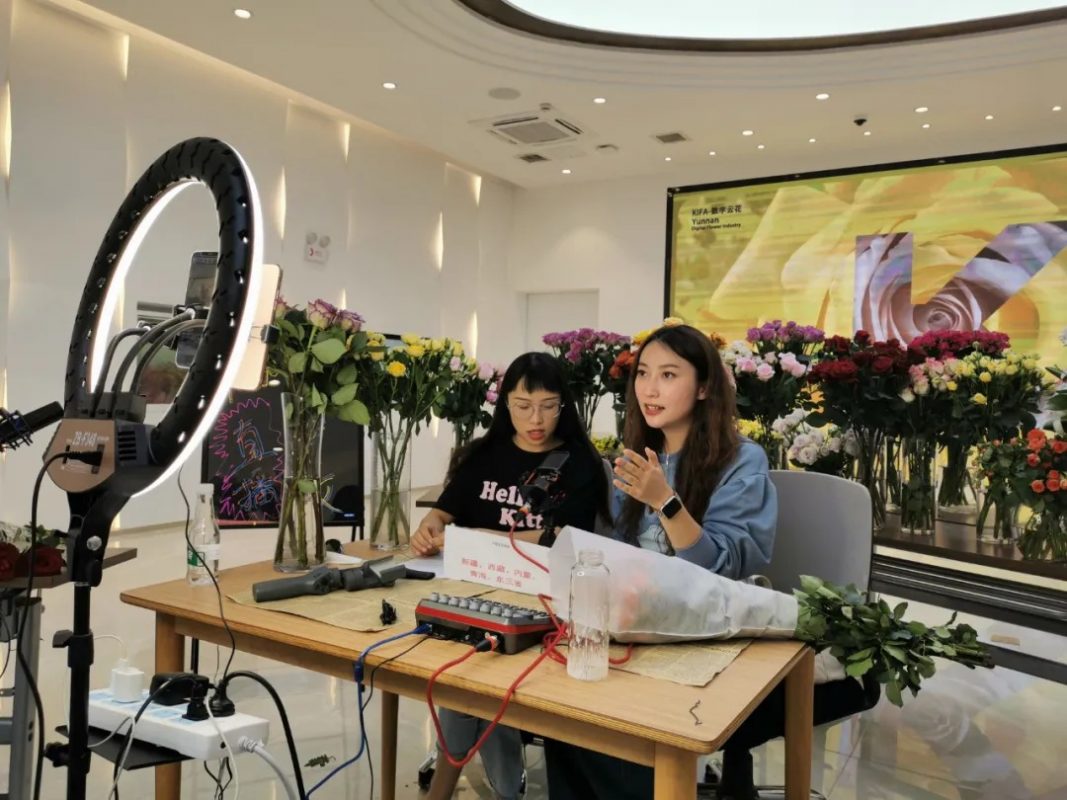 "The potential of the flower consumption market is incredible." Head of one e-commerce platform, "Freshippo Garden", also believes that flowers are slowly shifting from an ordinary gift to become a massive trend everyone joining in.
From the data, the current per capita consumption of flowers in first and second-tier cities in China is 20% of that in Europe and the US, "it's believed in the next two to three years, there will be at least five to six times room for growth."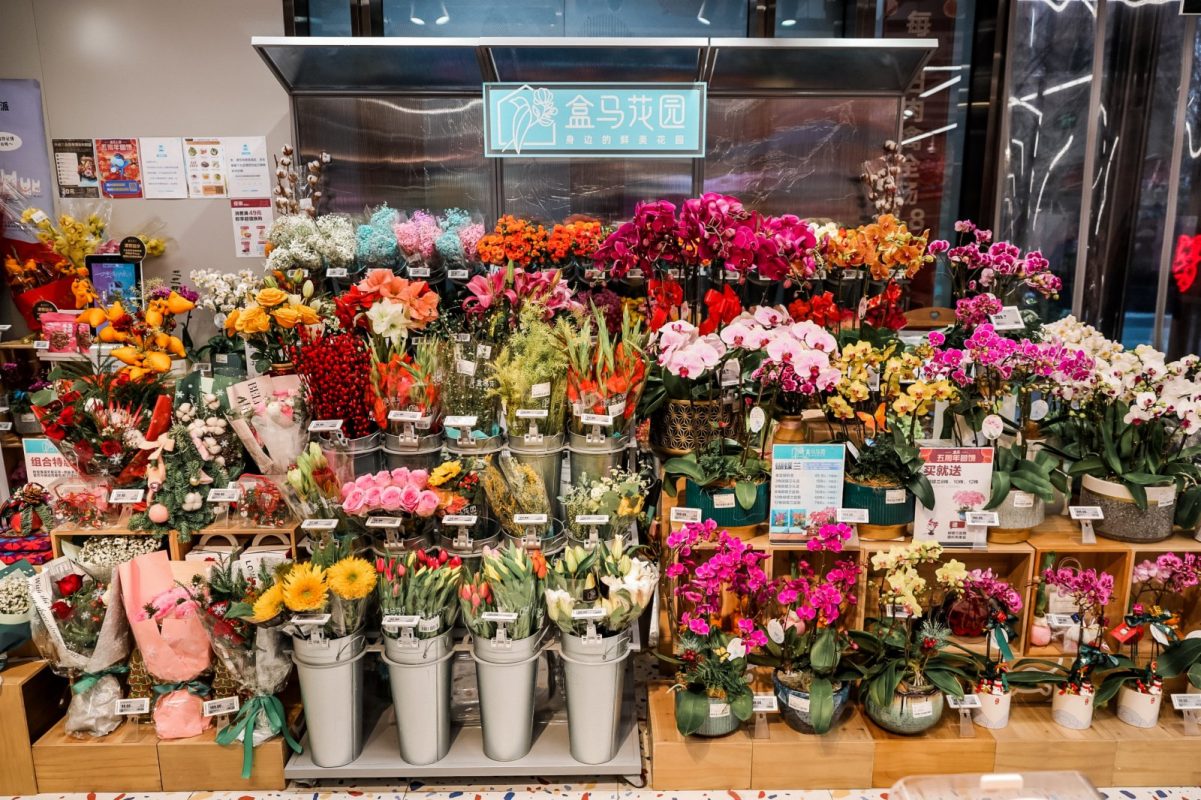 Data from "Freshippo Garden" shows that the current flower buyers as a whole are between the age of 20 and 50, and one noted feature is that family-components of the flowers are relatively high.
Similarly, in some Hong Kong's fresh markets, florists are mostly resided between vegetable and butcher shops. It is not unusual some elderly may buy a bouquet or two flowers while shopping for vegetables. Flowers are bought as a gift for their beloved, or as a pure home-decoration. Especially in Mongkok Flower Market during weekends, the streets are packed with people.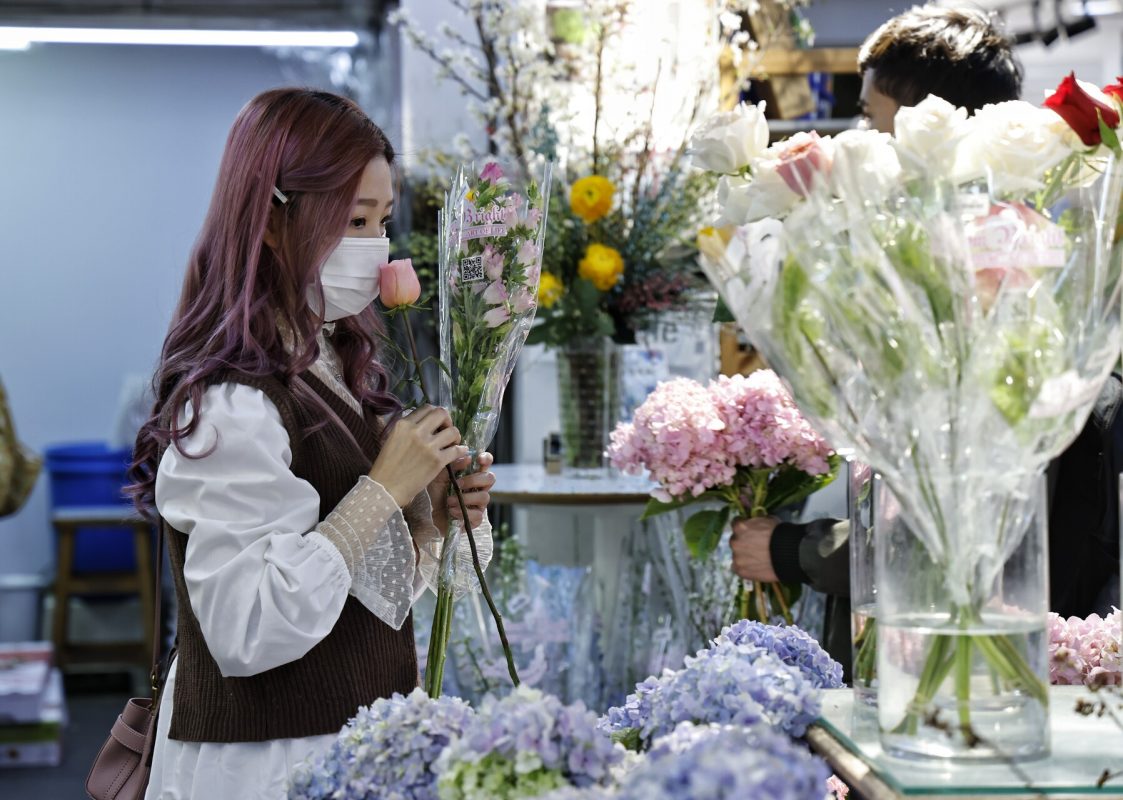 Since the epidemic, group (or bulk) purchase of flowers has become popular in Hong Kong.
"Hua Tuan Gu Niang", one of the group purchase platforms in Hong Kong, has flowers shipped from the Mainland to Hong Kong every week. Director told us (T-Time) that flowers have long been a necessity in Hong Kong, and people buy flowers either for home-decoration, or just to add extra shine and colours to daily routine. If you think, arranging flowers is confined to women, you could be wrong.  There are increasing number of men in the city take this as hobby whenever they have time to spare.
Regular customers from "Hua Tuan Gu Niang" told us she used to visit Flower Market in Mongkok just before festive occasions, but now it just happens shop-for-flowers becomes a daily routine.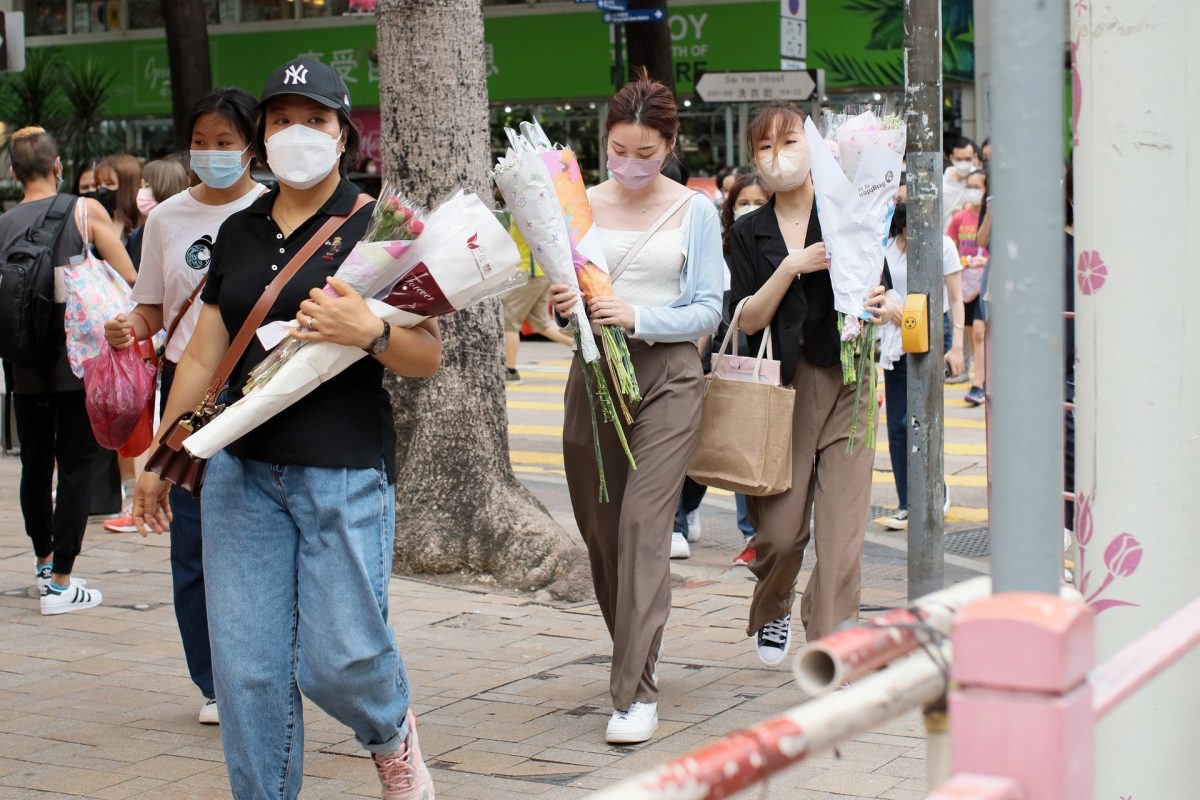 The lengthy period of pandemic certainly puts everything into test, that includes the flower industry, though it then turns out that the latter can stand the test and bounced back quickly; now we get to see "bloom and blossom" in the flower retail almost immediately after the pandemic has waned.
From source, we note there are 414,700 existing flower-related enterprises in China. Through past decade, overall registration of new firms is following a healthy rising trend.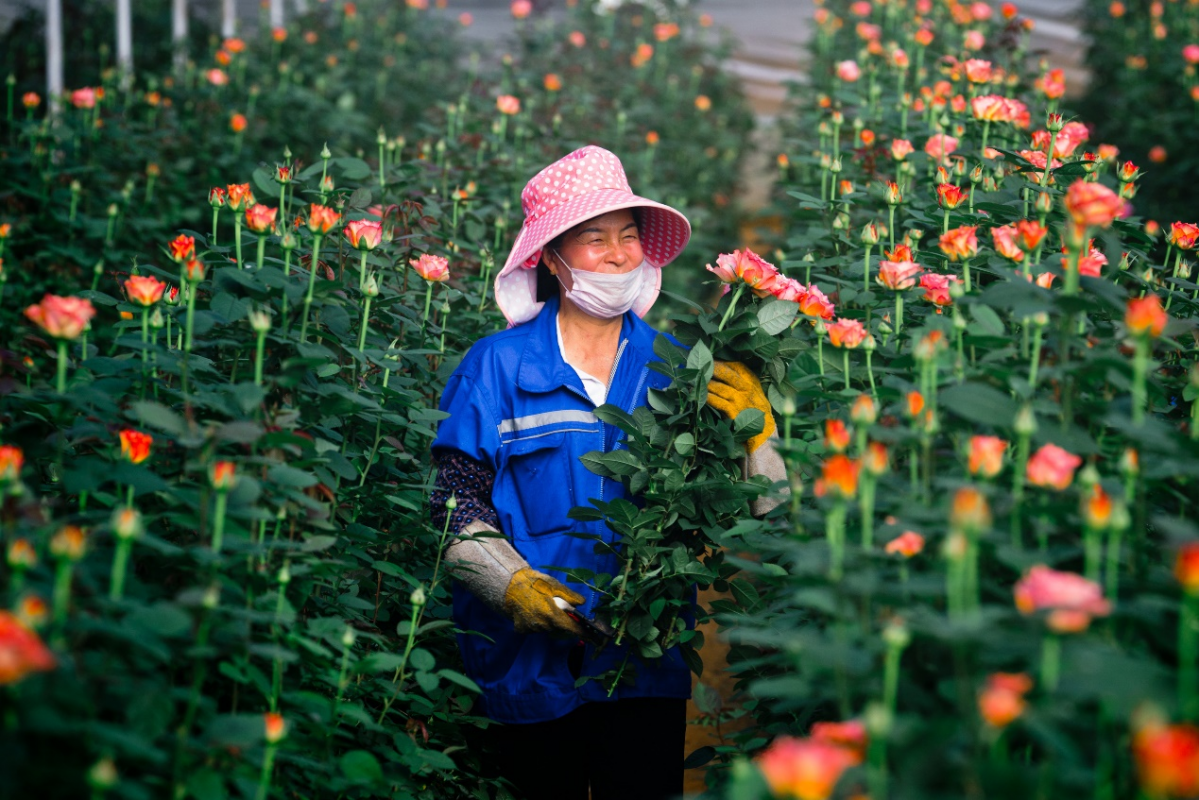 To consumers at large, bouquet of flowers can tell much about their feelings and thoughts; to farmers in the sector, it's a good source of income, for sure; to any economic locality, (or an entire region,) flower retails have meant an important industrial sector contributing to economic growth and prosperity.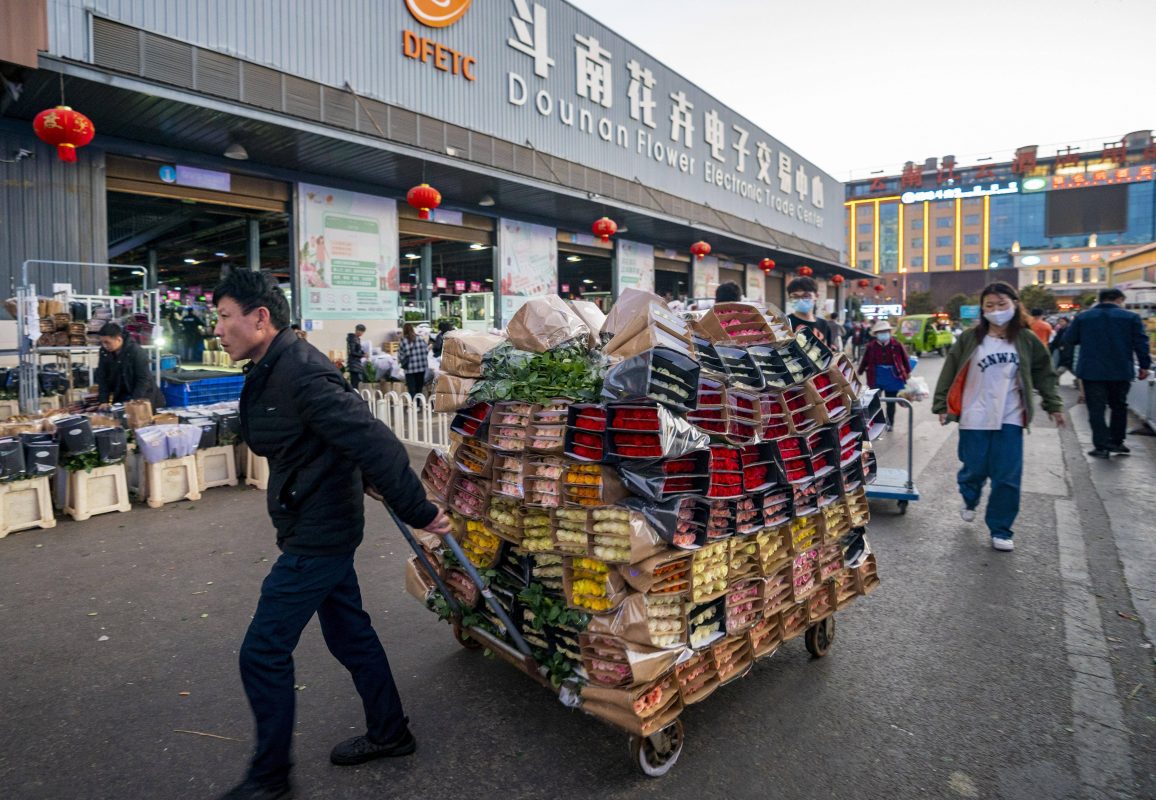 Take Dounan Village, Chenggong District, Kunming City, Yunnan Province as an example. A villager sow the seeds of the first gladiolus since early 1980s. Today, 20 years' later, this village becomes the world renowned "flower capital", i.e., the largest flower auction highly active trading center in Asia. Last year, the annual flower trade exceeded 12.1 billion yuan, and more than three million flowers, on average, delivered to thousands of households on daily basis.
Yet, we need to point out the sky is not bright and clear all along. Flower industry still has few issues waiting in the agenda: intellectual property rights for a healthy protection of varieties of species are not yet enough, we may need more locally produced flowers, rather than over-dependency on imports for new flower varieties, we still can do to expand scale of operation, this will help to decrease cost of growing……
Last but not last, we so love to see this flower retail continue to thrive and prosper, we expect there's still a lot to be done ahead of us.