Lunar New Year, aka Spring festival, celebrates the start of New Year, according to the lunisolar calendar. This year – the year of Rabbit – New Year falls on 22nd January  (Sunday). Chinese communities around the entire world, especially in Hong Kong, come alive with massive festive events, temple rituals, fortune telling, family gathering and exchanging of festive gifts.  
We're all excited and thankful as this is the first New Year since China and Hong Kong reconnected on 8th January, 2023, ever since the 2 places disconnected – majority of checkpoints closed – early 2020 when Covid first hit. Looking back, we saw various restrictions for dine-in at restaurants, closure of venues (i.e., party rooms, beauty parlours, movie houses), even various New Year fairs were canceled. This year is very special to Hong Kong people, it's meant for a new start, a breath of fresh air.
Streets in Hong Kong are ramping up New Year spirit
From 12th January to 7th February, Leisure and Cultural Services Department (LCSD) presents Urban New Year Lantern Displays "The Luck-Bringing Rabbit – Lanterns to Celebrate the New Year" at the Hong Kong Cultural Centre (HKCC) Piazza, with admission fee waived. 
Along the same line, Intangible Cultural Heritage Office under LCSD, working together with local master Hui ka-hung (who's more than 30 years of experience in traditional paper crafting) presents dazzling display of festive lanterns that combines cute rabbit, energetic lion, festive food and dim sum to add festive colour and holiday joy to HKCC Piazza and to promote traditional paper craft.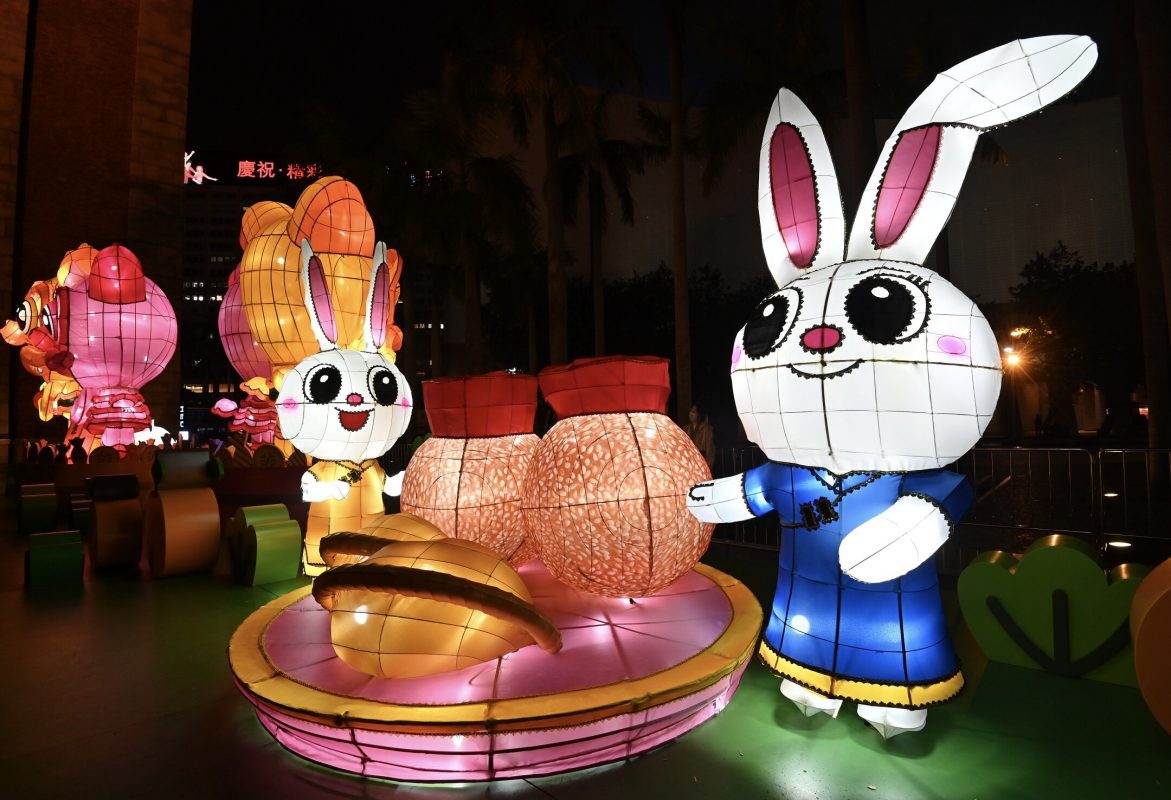 As the New Year's getting close, Fuk Wing Street, Sham Shui Po, HK is shouting out holiday cheer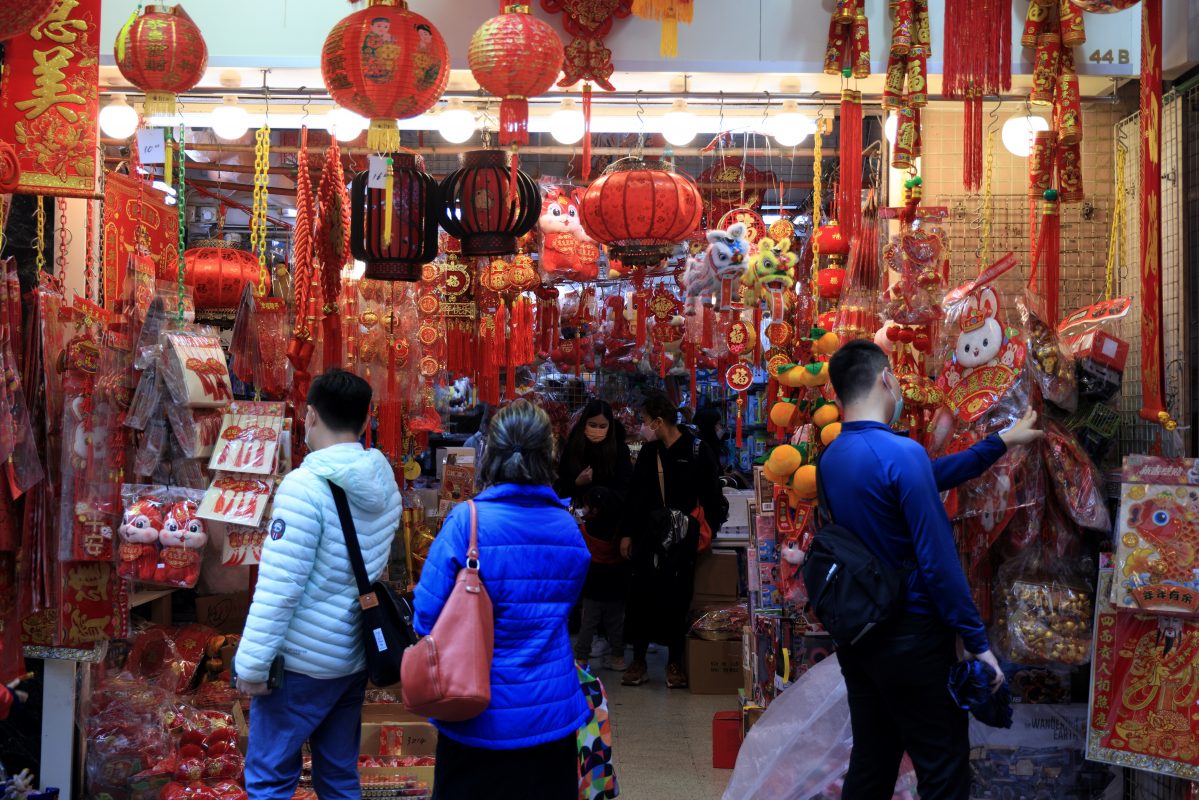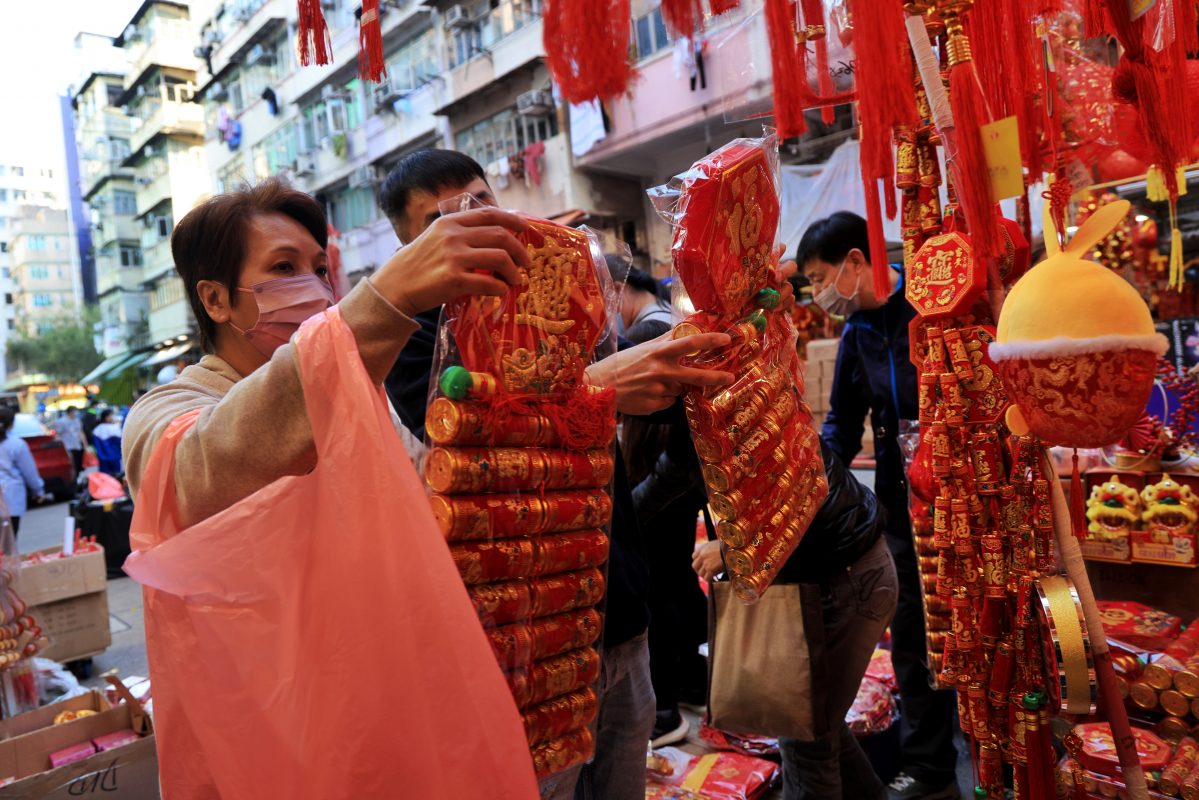 Shopping Malls' decor are in full bloom to welcome the New Year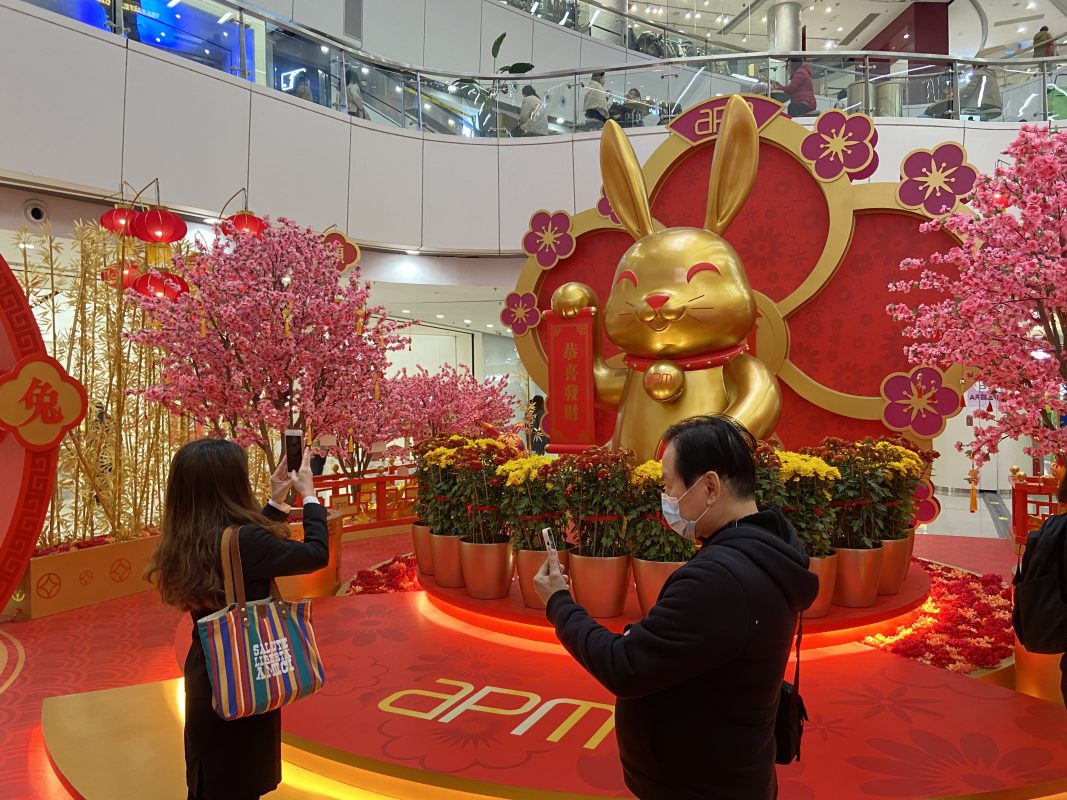 APM (Kwun Tong, Kowloon, HK)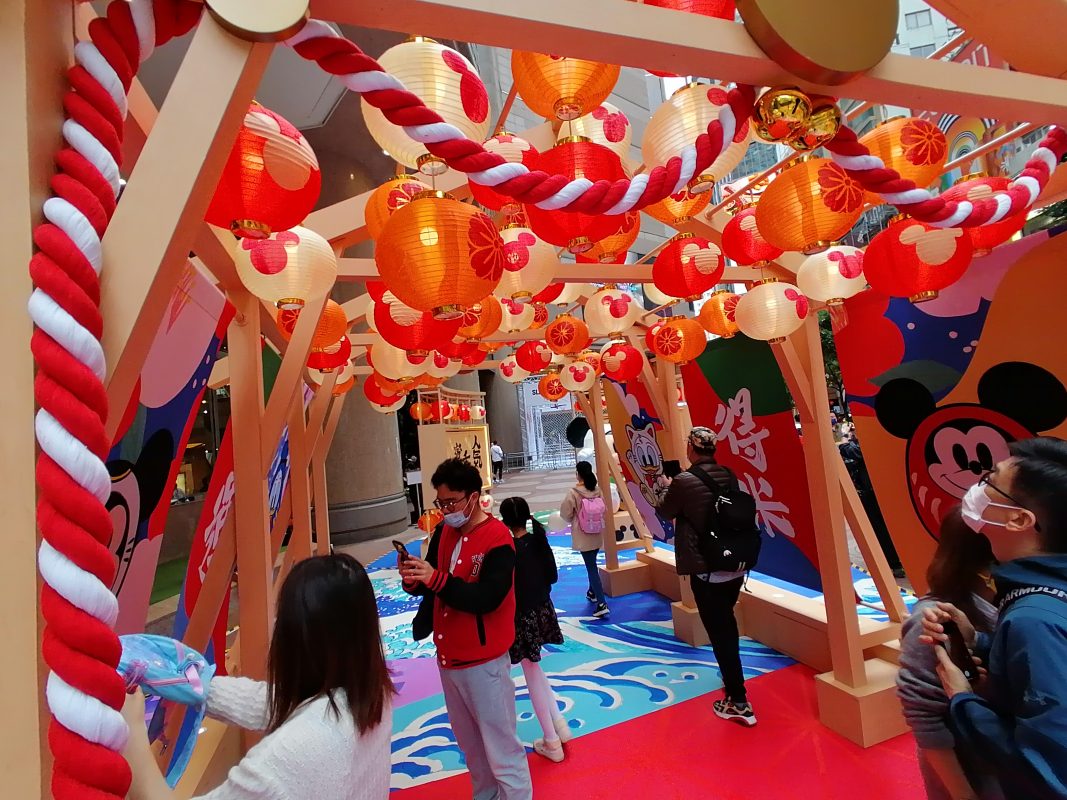 Time Squares, Causeway Bay, HK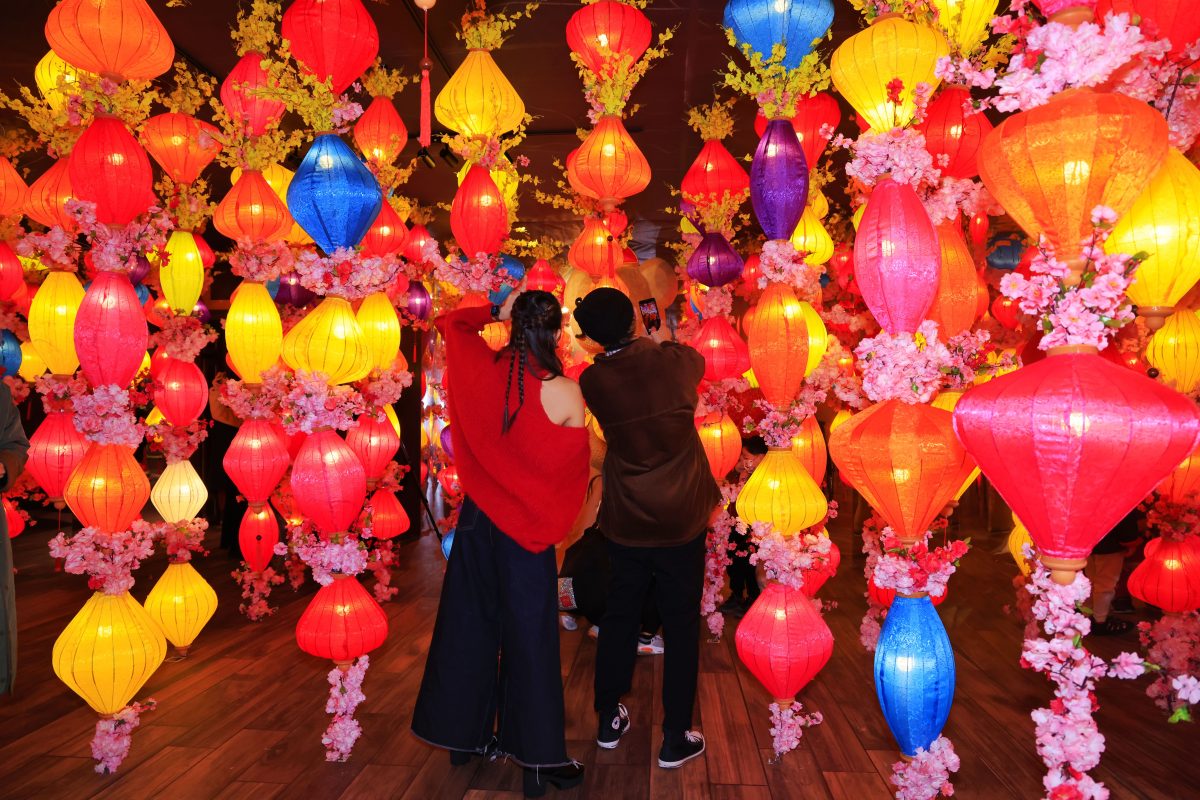 Ocean Park launches "Happy New Year 2023" to celebrate the New Year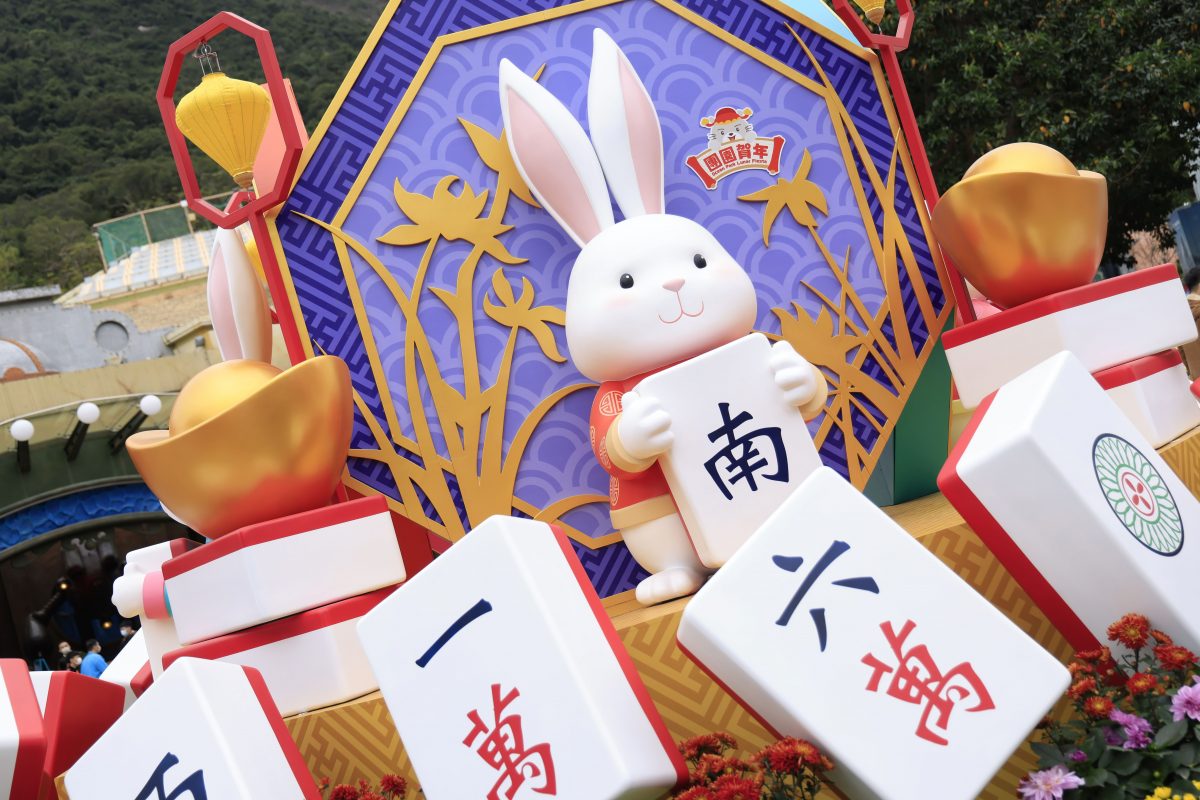 What foods and stuff do Chinese need to get ahead of the New Year? 
On 7th January (Saturday) Seafood Street in Central, HK was crowded with people. Hong Kongers are busy buying seasonal food such as abalone, ginseng, shark's fin, preserved meat, and other ingredients for the family meal at New Year Eve.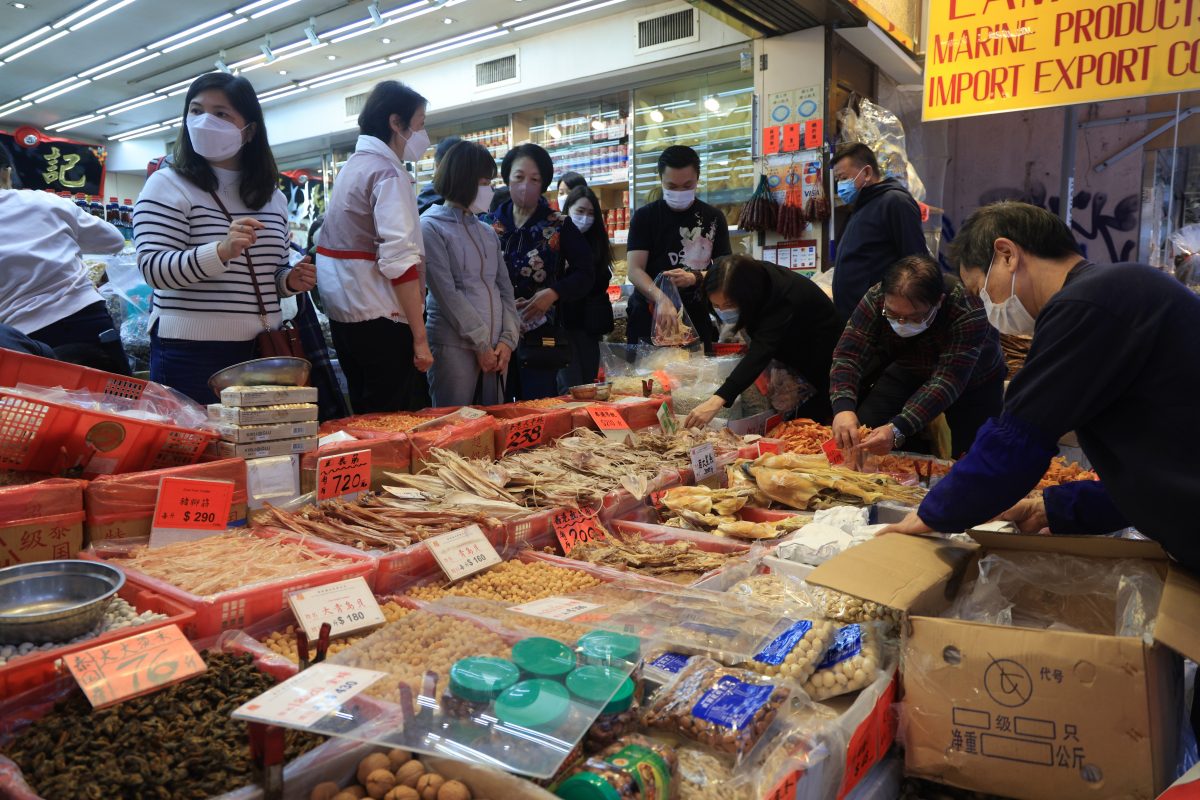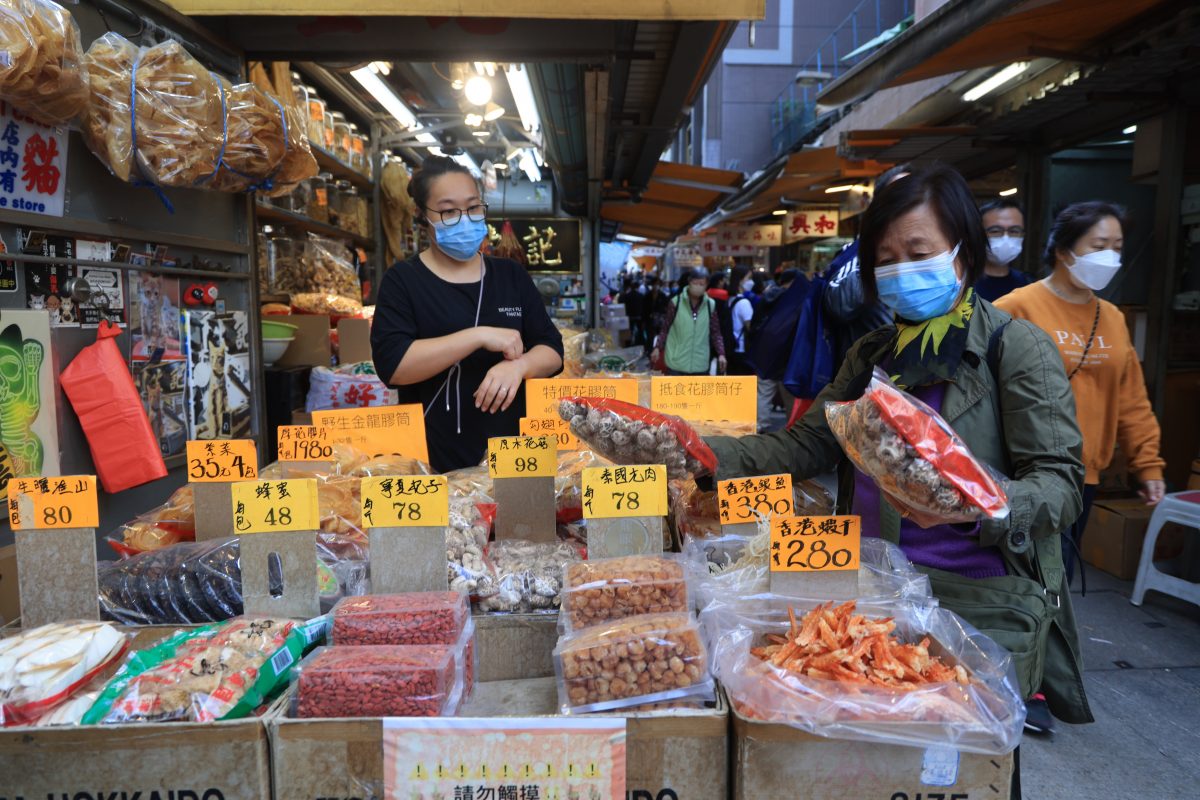 Red Pocket (Lai See)
During the New Year, Chinese hand out Lai See, monetary gifts from the elderly and married to the younger, unmarried, or those in school, wishing the latter good fortune and good health.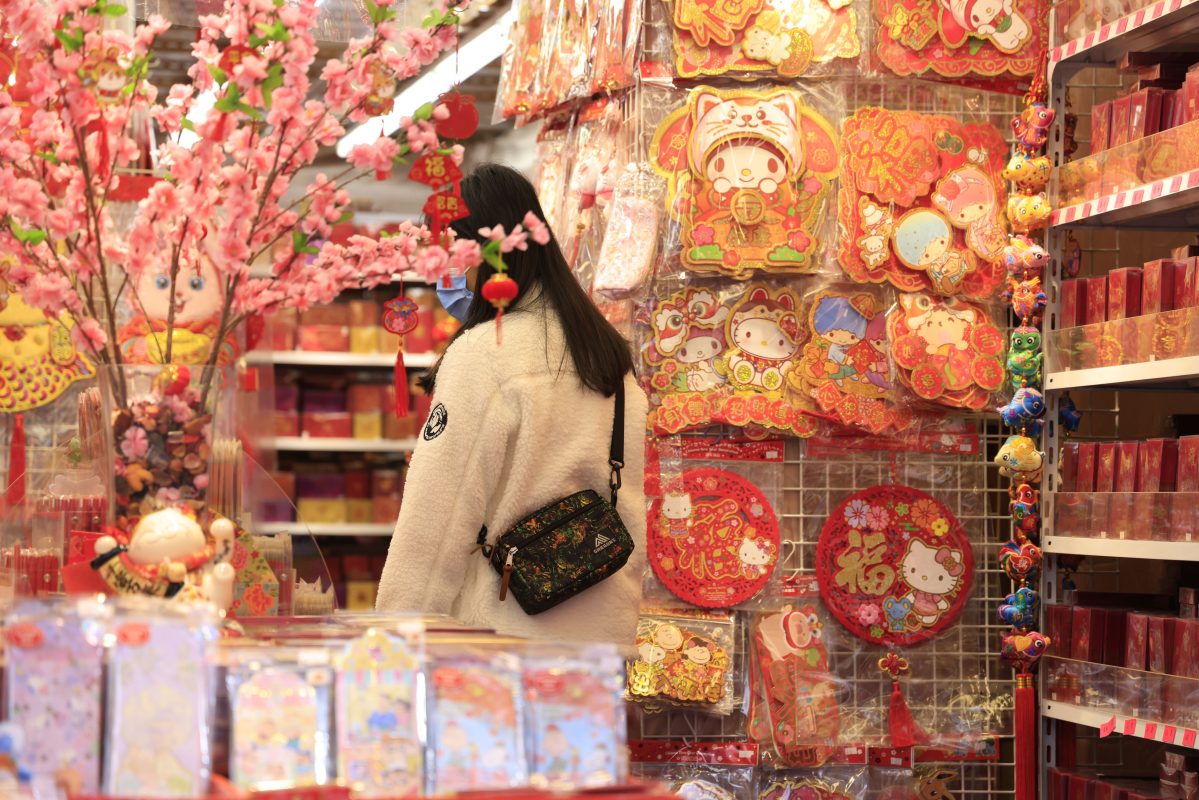 2023 Lunar New Year Flower Fair
This year's New Year Flower fair is taking place from 16th January to 22nd January.
What're the "lucky plants" for the New Year?  
Golden Mandarin Trees, Narcissus, Lucky Bamboo, Plum Blossom, Orchid, Nipple Fruit, Peonies, Daffodils, Winter Jasmine, etc.  
New Year Flower Markets are open at Victoria Park (Causeway Bay), Fa Hui Park (Mongkok), Tat Tung Rd. Garden (Tung Chung), Fa Hui Park (Sham Shui Po), Morse Park (Wong Tai Sin) & Sha Tsui Rd. Playground (Tsuen Wan).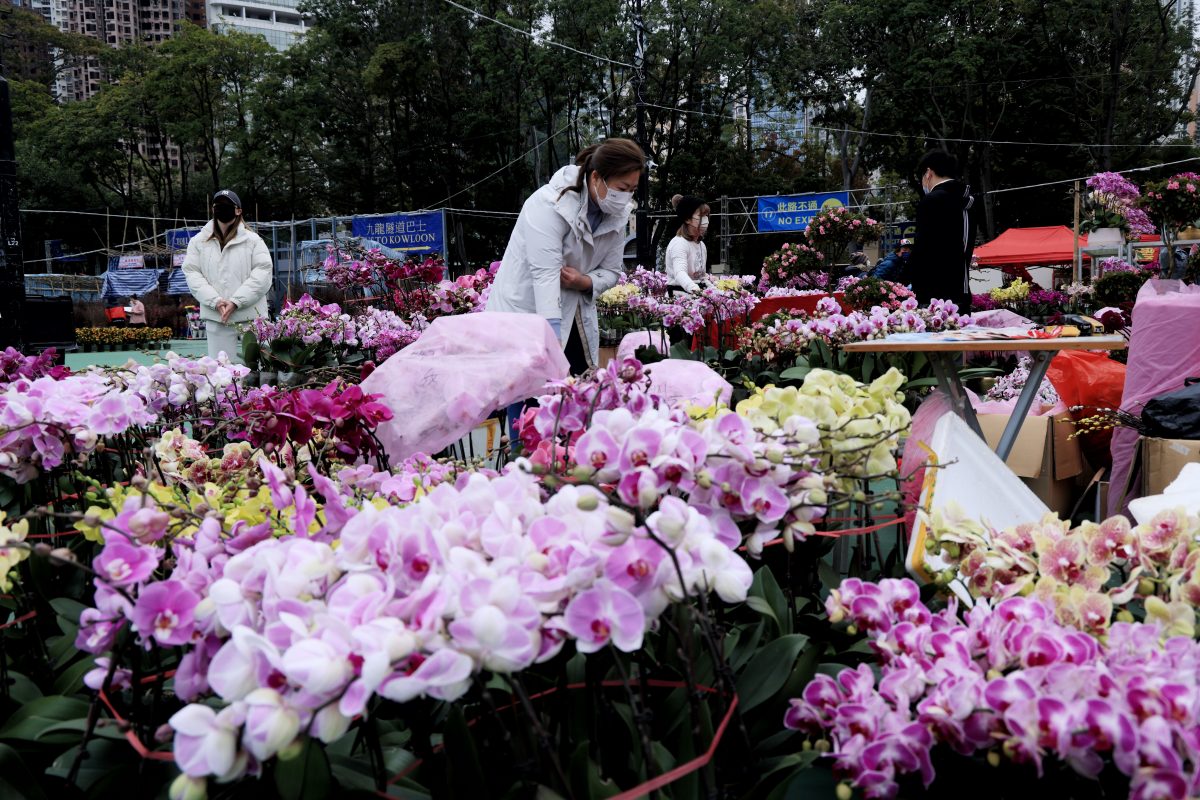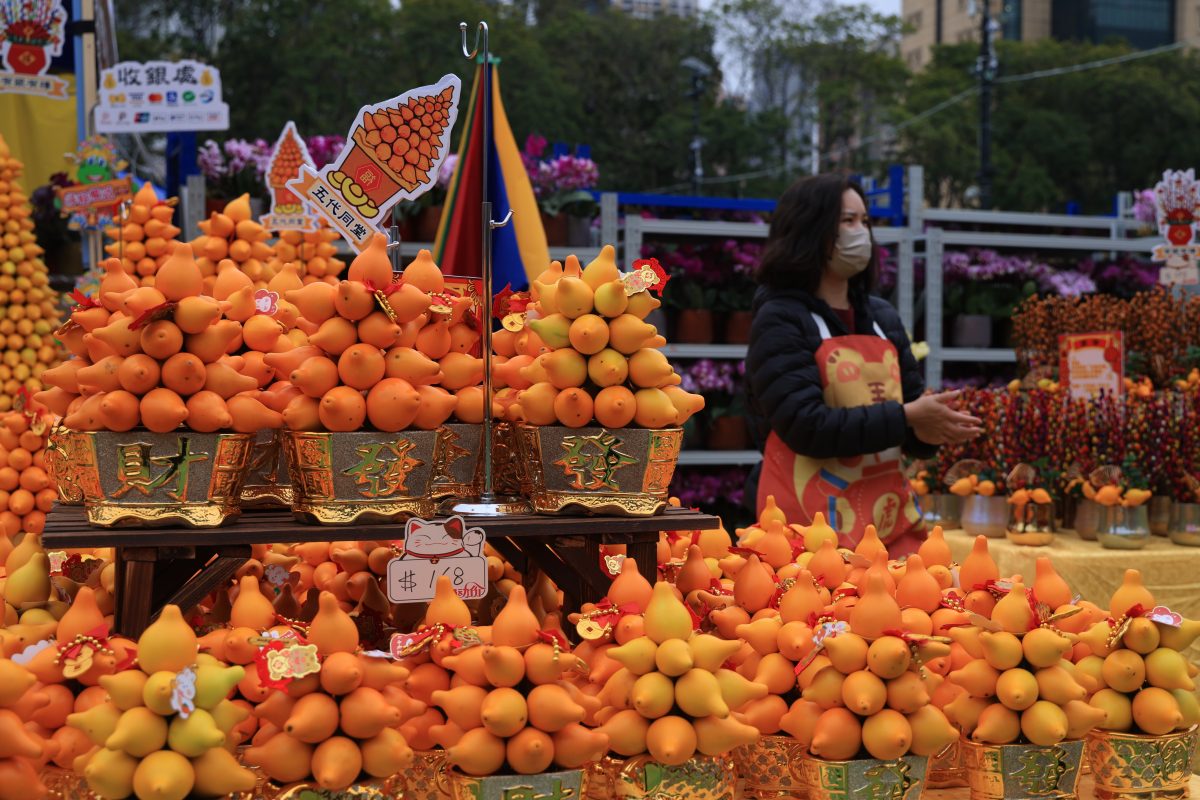 Fai Chun
Chinese put up Fai Chun at easily seen areas, like doorways, walls, which bring about "good luck", "health" and "prosperity" throughout the year.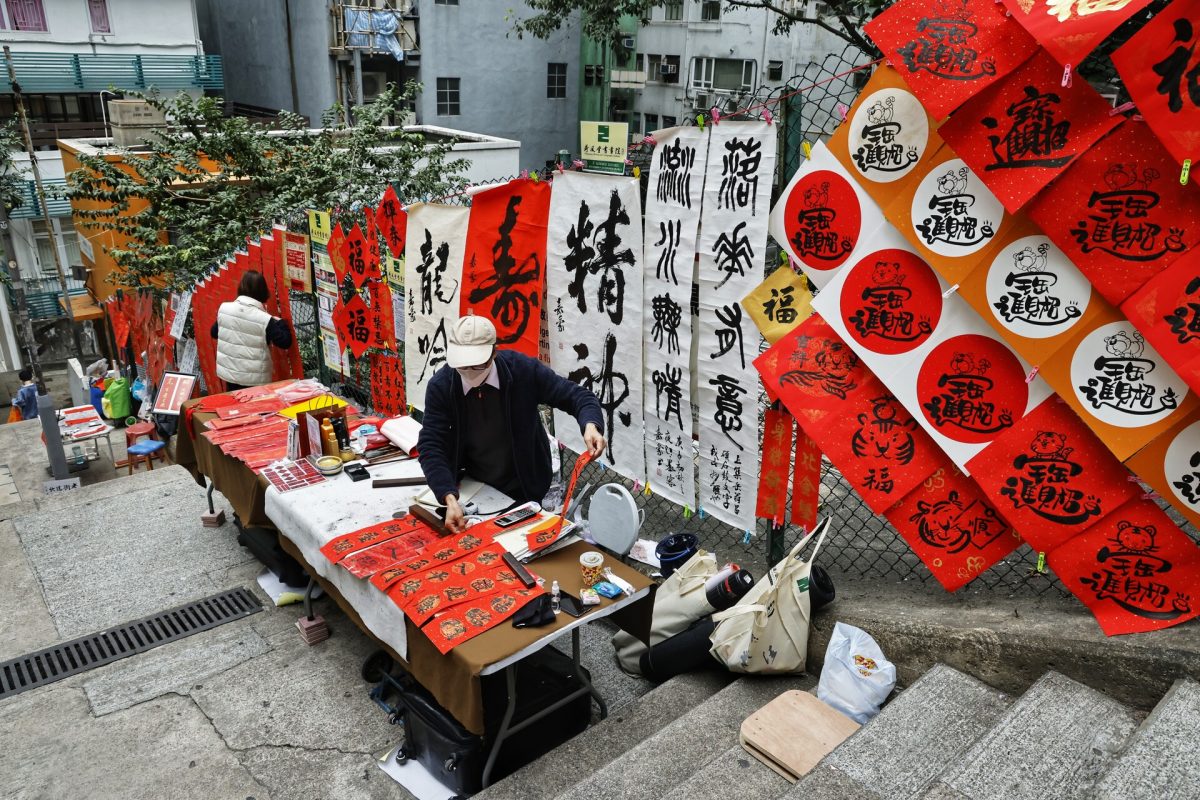 Family reunion dinner, at the New Year's Eve
Reunion dinner is considered most important, besides the one at winter solstice.  Cuisines on the day include: fat choy (prosperity), fish (abundance), chicken, prawn, dumpling, rice ball, steamed bun, etc.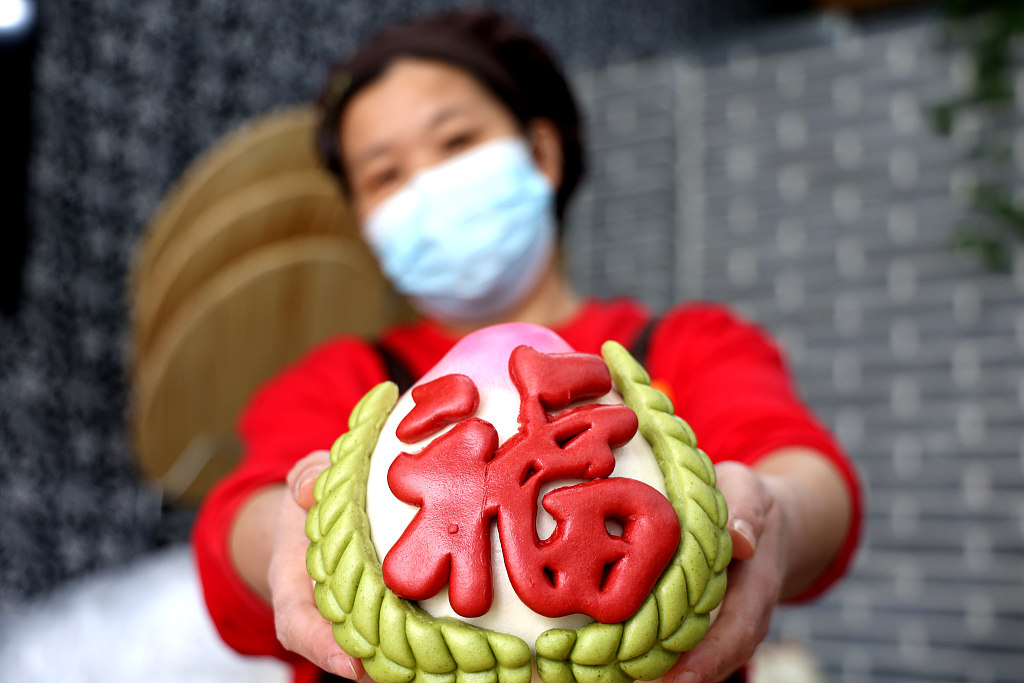 (source: CGTN)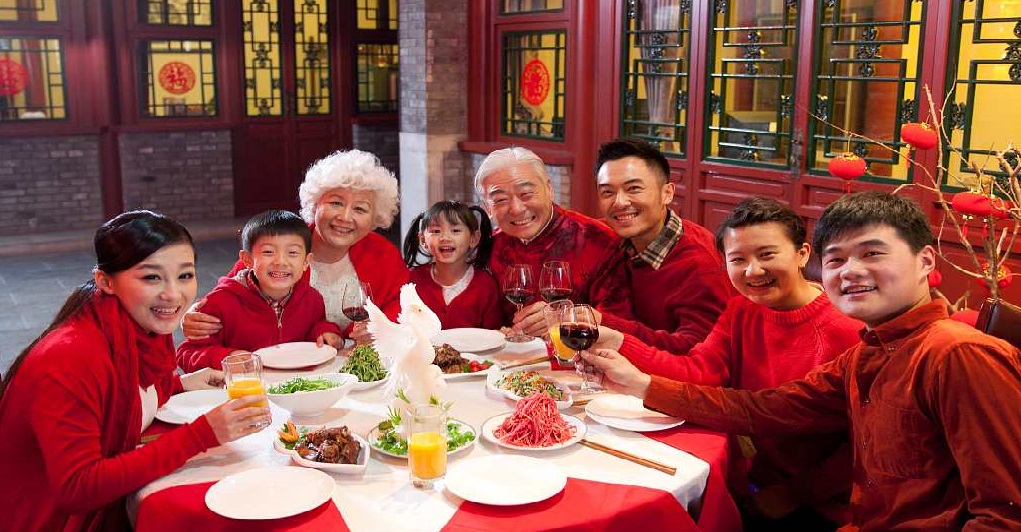 (source: CGTN)