"5,4,3,2,1. Happy New Year!" 
Finally, we're closing off 2022, and heading into new year! Plenty of Hong Kong people, along with friends and relatives, get-together both sides of  Victoria Harbour.
On this night of 31 December, 2022, above the glorious and glamourous vista of Victoria, "Symphony of Lights", the boasted version of firework is on the show.
All sorts of printed message & blessing that welcome "2023!" on the façade of Hong Kong Convention and Exhibition Centre; plenty of signature buildings on the Hong Kong island, illuminated by the shine and glitter of fireworks, spotlights, lasers, LED, special effects, along both sides of Victoria – hernald the new launch of 2023.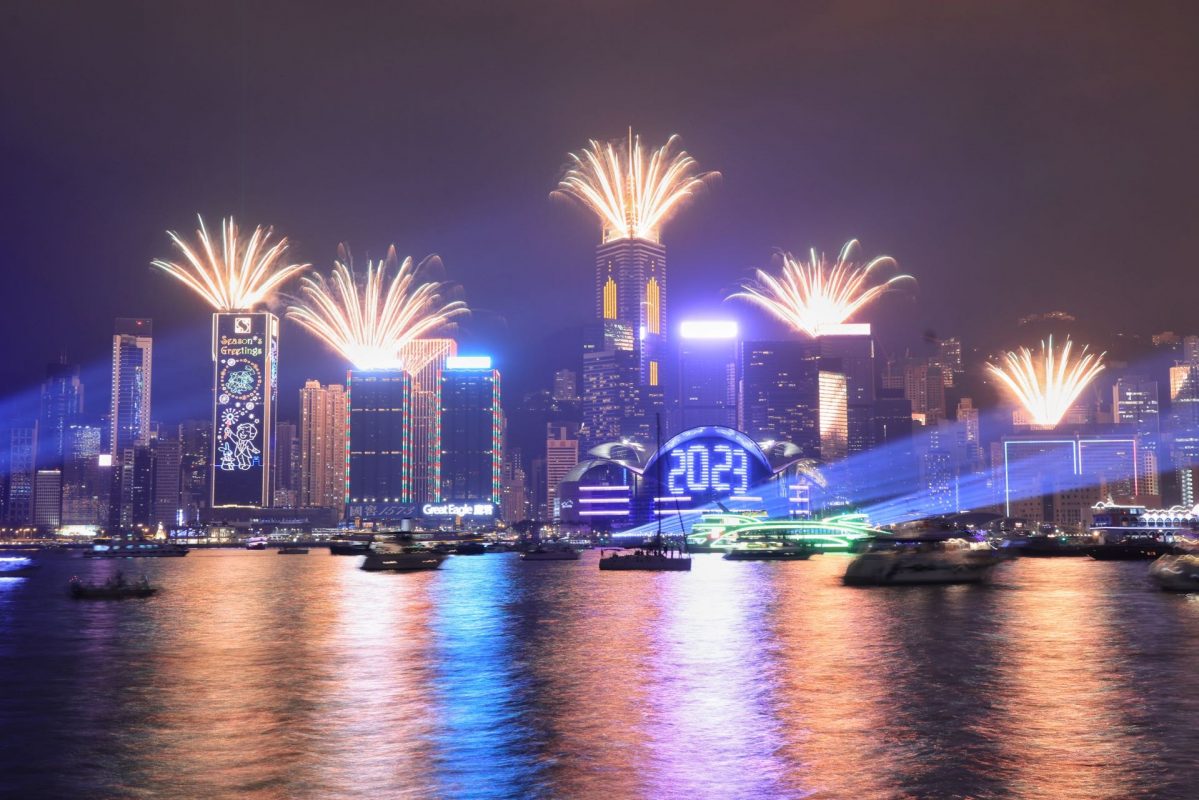 For of all us, 2022 has not been all calm and easy. We saw the fifth wave of the infection spread fast and hit the peak in Hong Kong. 
At the dawn of the New Year, we are not short of good news. Under the great support the Central Authorities, the long-awaited travel clearance between Hong Kong and Mainland will be a reality, very soon.
Hong Kong's Chief Executive John Lee Ka-chiu in his New Year message to China News Agency noted, the SAR Government will actively liaise with the relevant ministries and commissions of the Central Government, the Guangdong Provincial Government and the Shenzhen Municipal Government to discuss the details, with a view to implement the customs clearance arrangements in an orderly manner as soon as possible to facilitate family visits, reunions, investment promotion, official business and travel between the two places.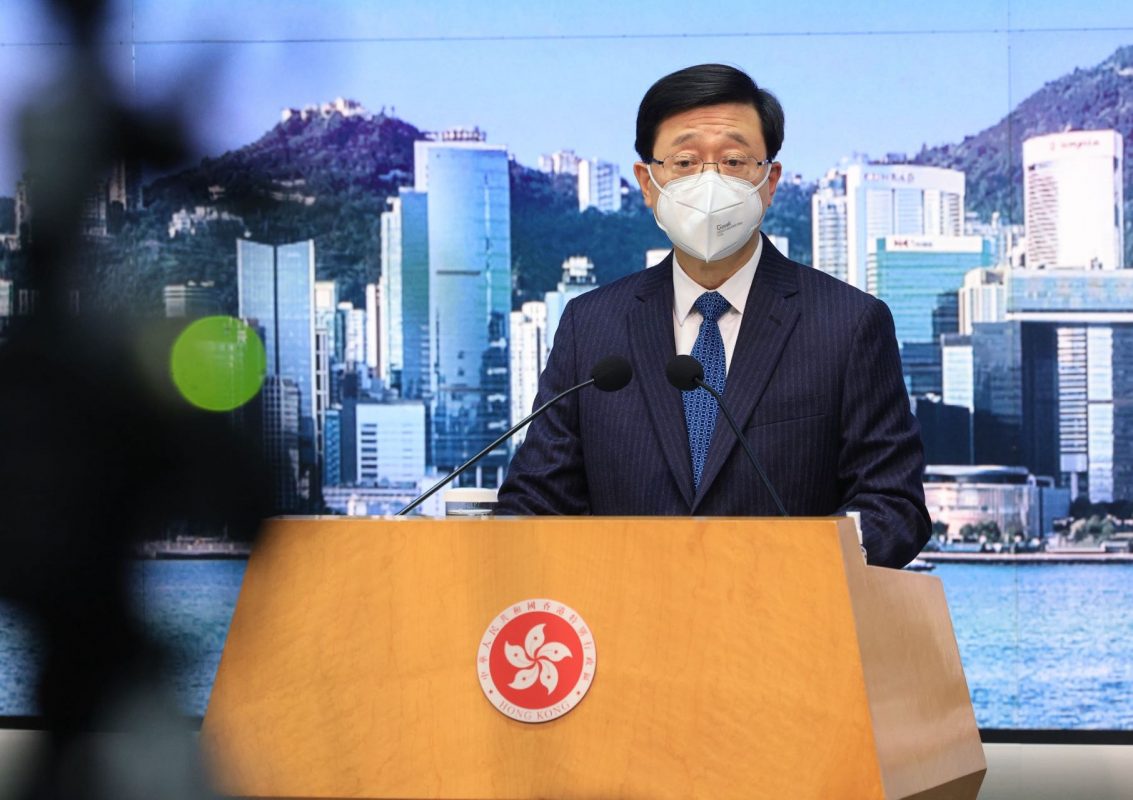 Hong Kong is making a comeback!
Recently, at the community level, we have seen plenty signs of "Reboot" of Hong Kong.
First, multiple large-scale international events have been hold, taking Hong Kong back to the stage of world.  Hong Kong now becomes the focal of international events. 
And during the festive holidays of Christmas and New Year's Eve, everywhere in Hong Kong is happily alive with celebration spirits. Hong Kong people haven't been as thrilled and at ease as of now. Catering sector – restaurants and cafes, Hong Kong Brands and Products Expo are incredibly packed and full, with eager customers and VIPs.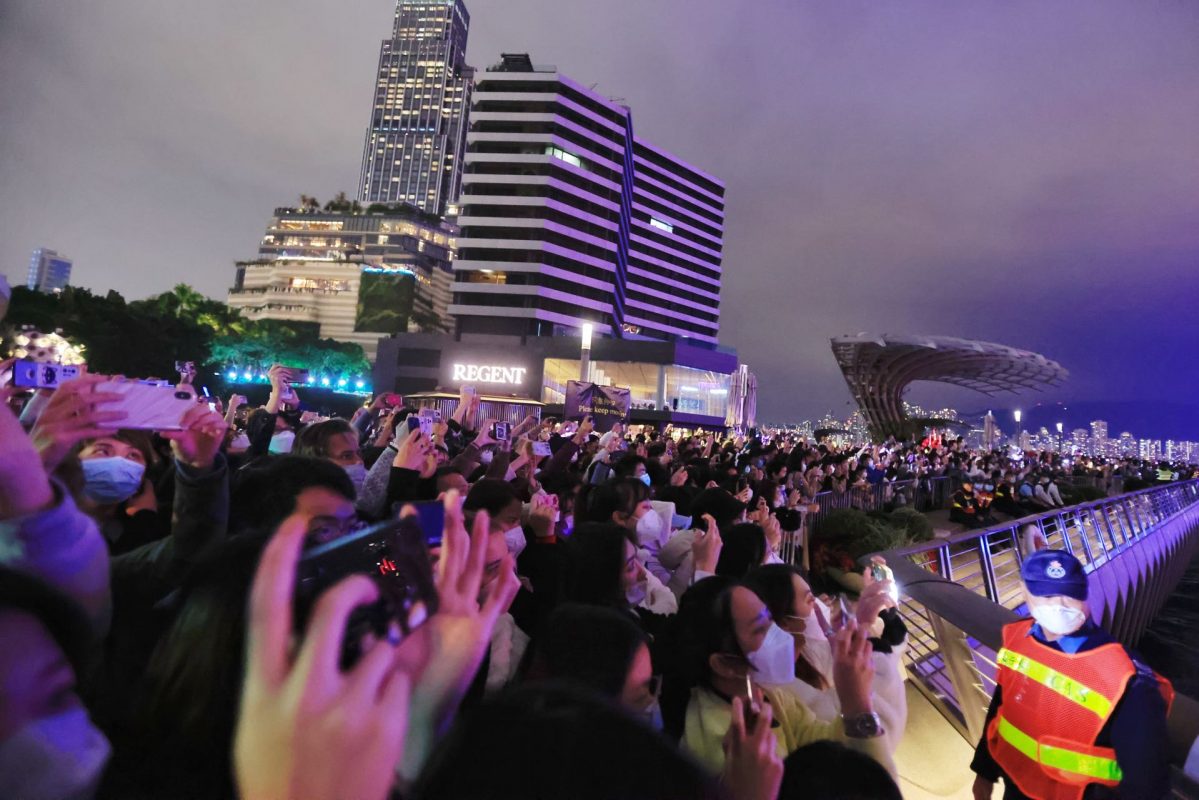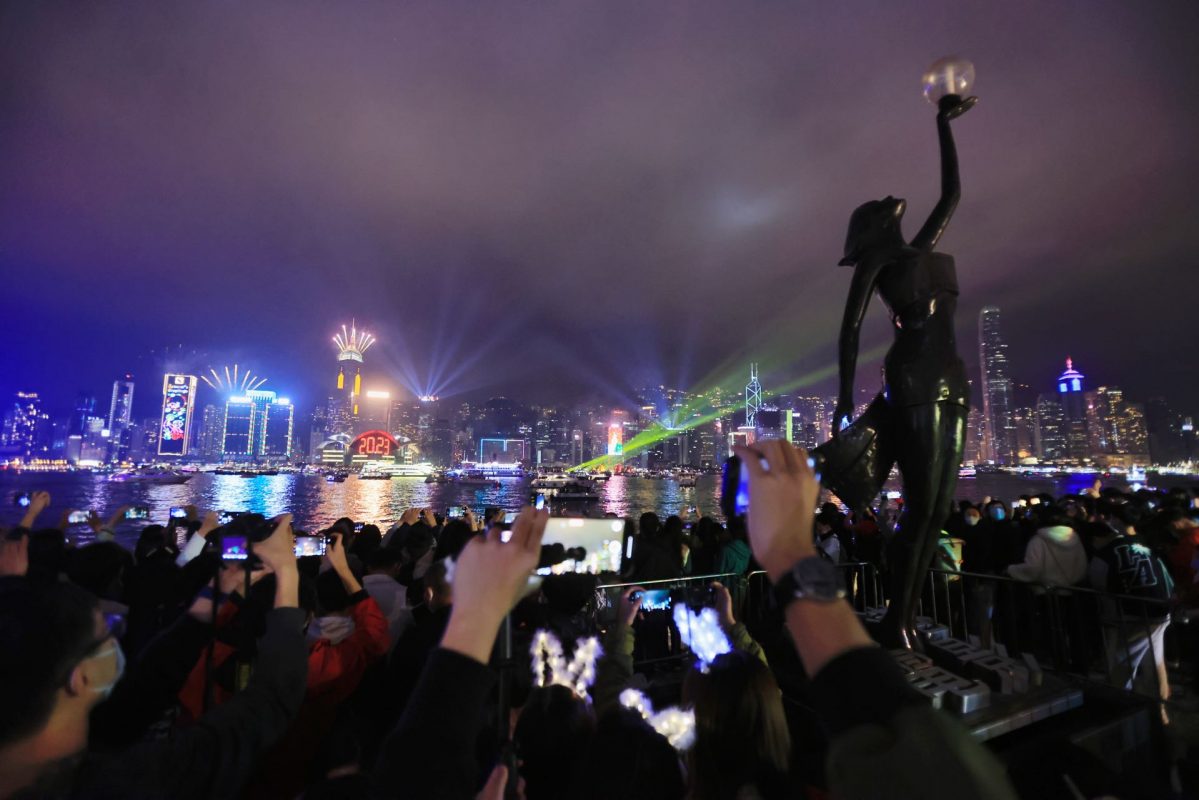 Data shows, unemployment rate in the city has been declining for 7 months consecutively, and dipped at 3.7%, the lowest in three-years.
As noted by the Lee Ka-chiu, SAR government will continue with its principle of pragmatism, lean on result-oriented objective, to facilitate economic development, improve livelihood, fully implement various initiatives as stated in Policy Address.
SAR government has rolled out multiple concrete initiatives and blueprints to lay the ground work for long-term development, including "Competing for talents and enterprises"; "Youth Development Blueprint" , which comprises more than 160 key actions and initiatives; "I&T development blueprint", that includes 8 key strategies; "Primary healthcare blueprint ", with 5 key areas of reforms.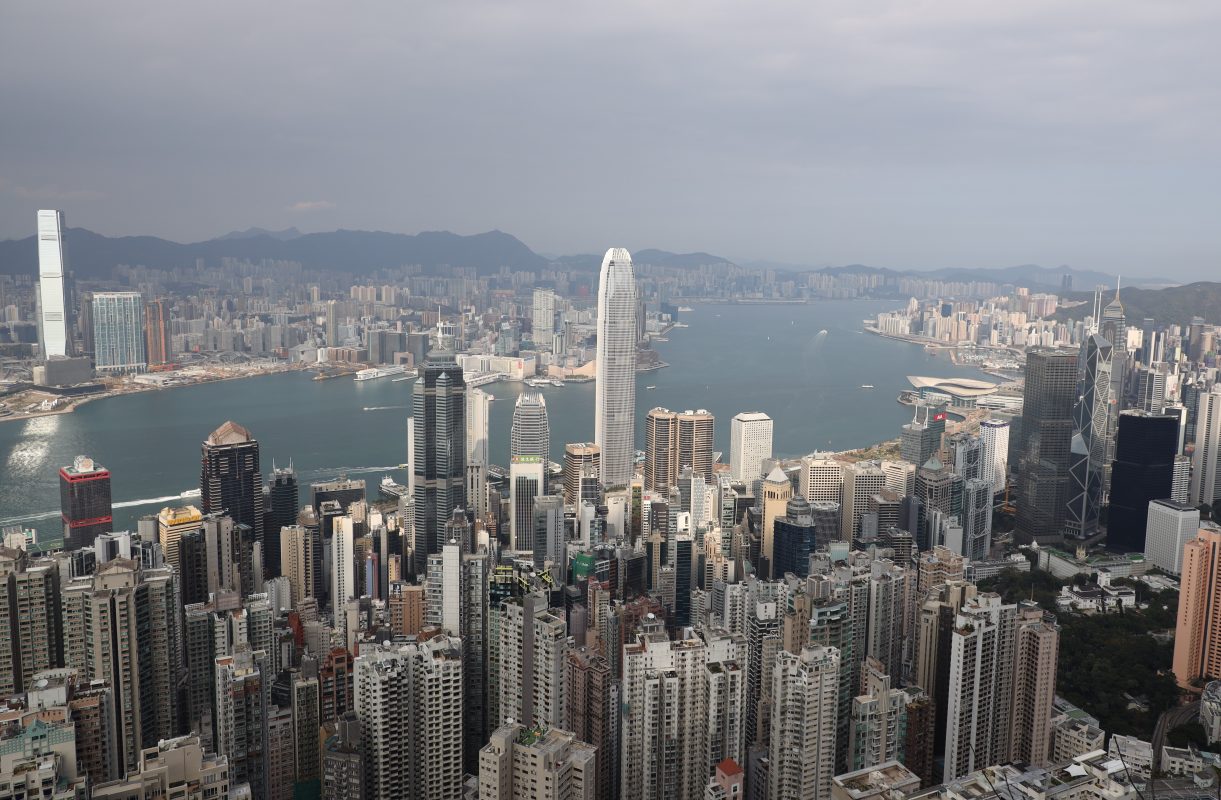 Lee stressed, various grand initiatives such as National 14th Five-Year Plan, Guangdong-Hong Kong-Macao Greater Bay Area, the establishment of a "dual circulation" development pattern, as well as "Belt and Road" initiative, will bring forth countless emerging opportunities to Hong Kong. We need to take the unique advantages from the policy of One Country Two System, by actively and proactively integrate into the National Development; to strengthen our role as the gateway and the bridge between the world and our country, and to leverage Hong Kong's advantages, to meet the country's needs.  
From a practical point of view, the first meeting of "Steering Group on Integration into National Development" and "Steering Committee on Northern Metropolis", both chaired by Lee, have successfully convened. Henceforth, SAR government will closely join forces with various sectors, including the commercial and industrial, innovation & technology, education, etc. to strengthen collaboration in the areas of trade, investment, research and technology and culture, as well as to exercise active exchange and cooperation with other countries and areas. 
"I, together with my team force, will explore and enter all markets, traditional and new, to praise and to spread Hong Kong stories." Lee said.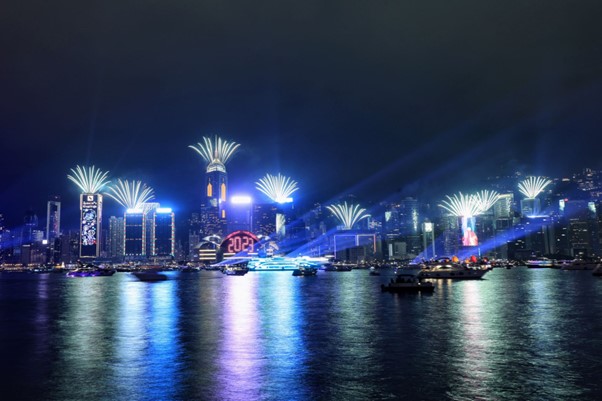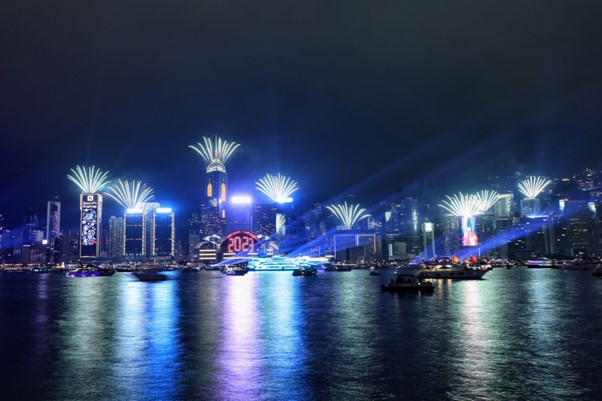 Bye 2022, hello 2023. 
Lee noted, Hong Kong will reboot, with its vigour and vibrancy in this forthcoming new year. Under the great support of mainland China, coupled with a united community, Hong Kong will embark on a new journey, with immense future and possibility.
(All photos are credited to HKCNA.)