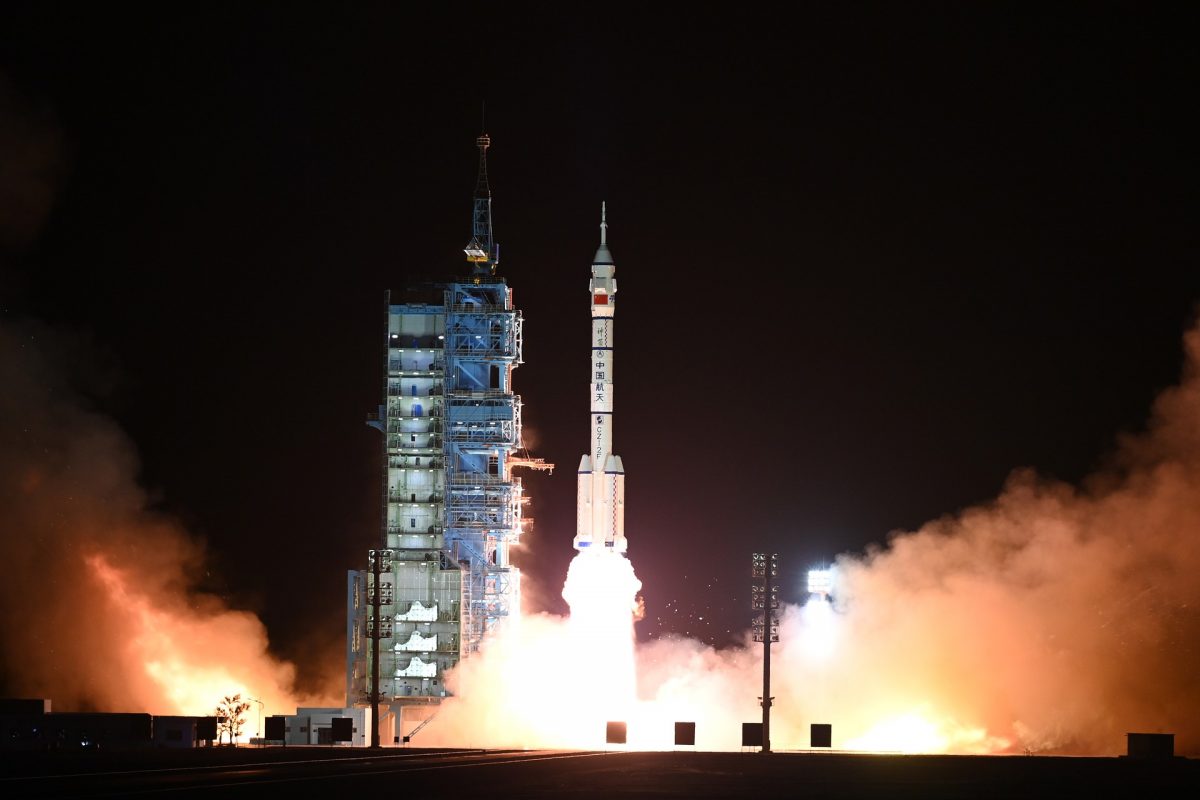 (Source: China Daily) "Shenzhou-15" took off to space station (CSS)
Specifically, the blast-off happened at Jiuquan Satellite Launch Centre, 11:08 p.m. Beijing Time (15:08 GMT) on Tuesday. The crew members include Fei Junlong, Deng Qingming and Zhang Lu; the trio will live and work on the space station for a length of 6 months.
This mission, by Shenzhou-15, is the last of 11 missions to build the China Space Station (CSS), or "Celestial Palace". The first mission took place in April 2021. This 11th mission wraps up the last phase of the space station construction and begins a brand-new page thereon with next-level development.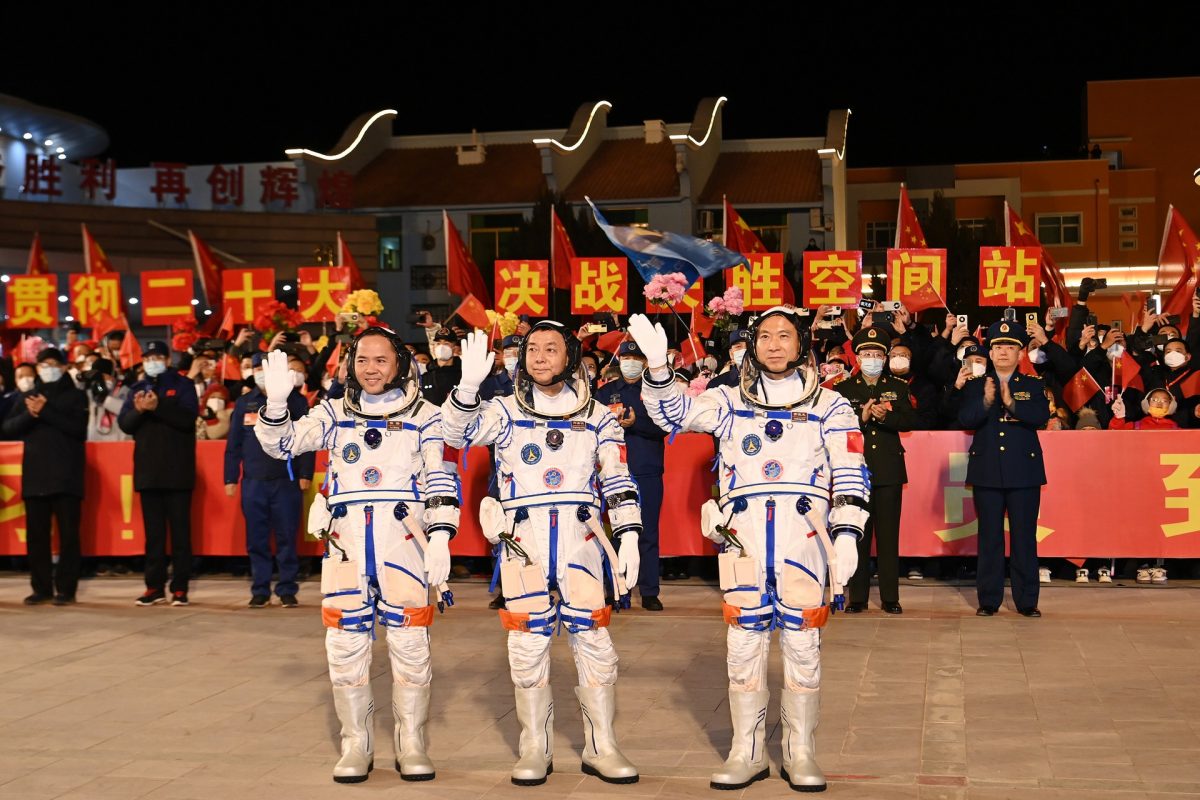 (source:HKCNA) Astronauts Fei Junlong, Deng Qingming and Zhang Lu at a see-off ceremony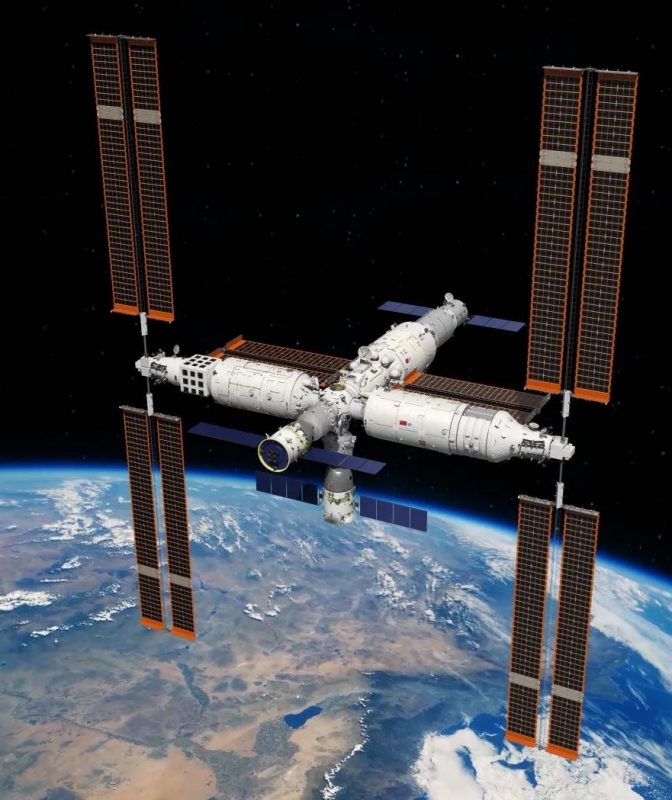 (source: CGTN) Shenzhou -15 will complete the last mission to build China Space Station (CSS)
As Shenzhou-15 takes off to space, this leads to few first-times from different angles.
 First and foremost, China's six astronauts in two missions make historic gathering in space.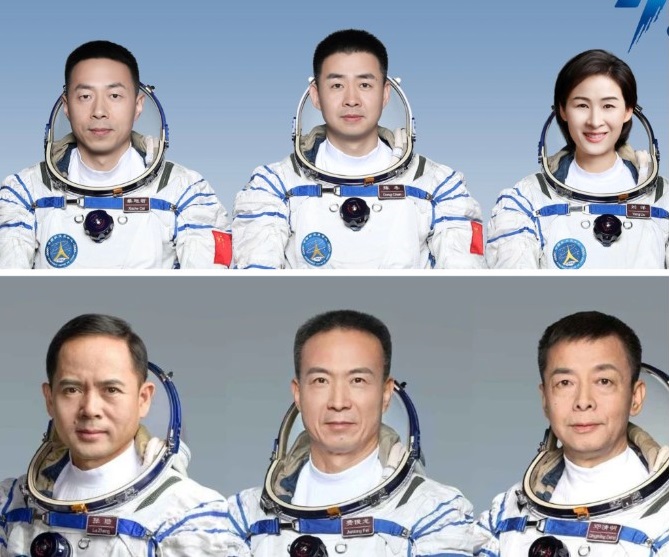 (source: CGTN)
Three Shenzhou-15 astronauts were greeted with warm hugs from three Shenzhou-14 astronauts at the China Space Station, a historic gathering that increased the manpower at the in-orbit space lab to 6 for the first time.
Two teams, i.e., 6 astronauts, altogether, will stay together for about 5 days for the handover. The previous team, Shenzhou-14, arrived since early June. While Shenzhou-14 team will head back to Earth by early December, Shenzhou-15 will stay for 6 months to perform some tasks (that includes 40 experiments and tests).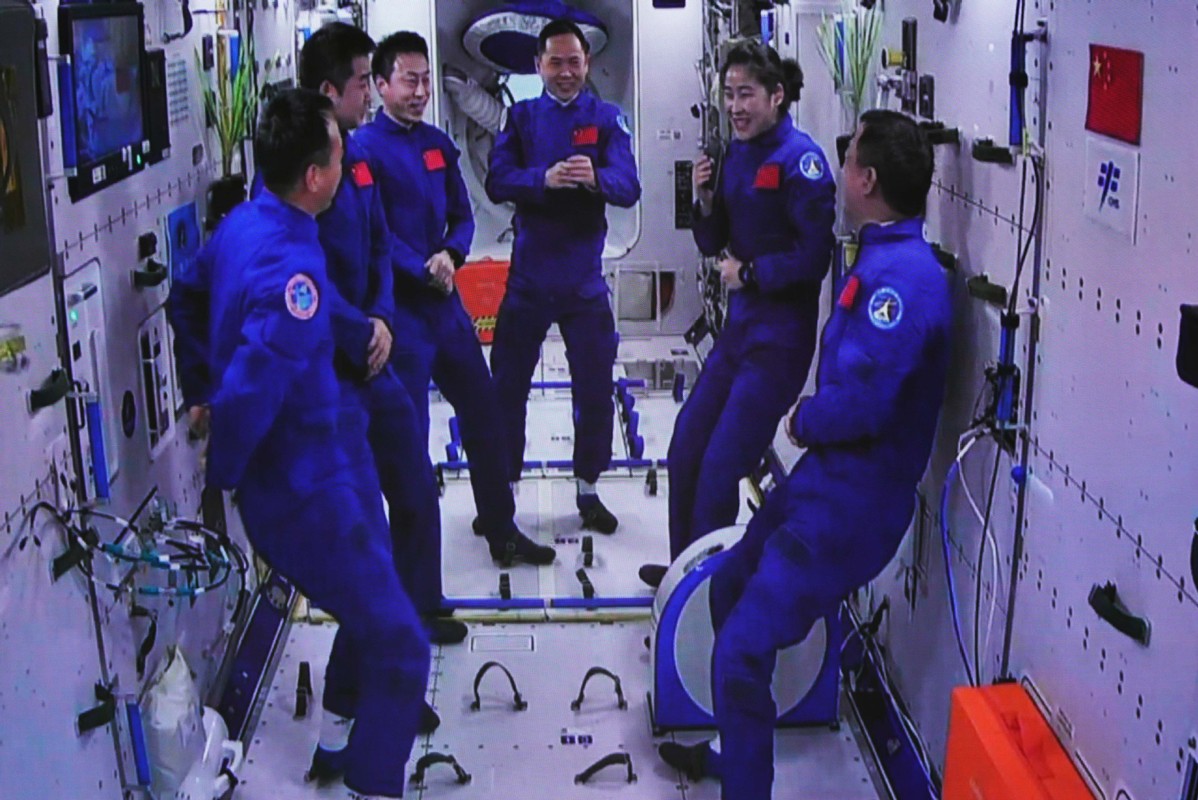 (source: CGTN) "So glad you're here!" – two teams join, finally
More first-times? Here's the rundown:
 First time where two Shenzhou crewed spacecrafts docked at the space station at the same time; with Shenzhou-15 on deck, for the first time, the CSS will be expanded to its largest size & configuration, made of "3 modules and 3 spaceships", total mass of almost 100 tonnes; first successful launch of China's Shenzhou crewed spacecraft in ultra-low temperature weather (below -20 oC) on the edge of Gobi Desert – Jiuquan Satellite Launch Center – in northwest China.
We've come to this last one. Let's snap our fingers for Deng Qingming –a crew member from Shenzhou-15.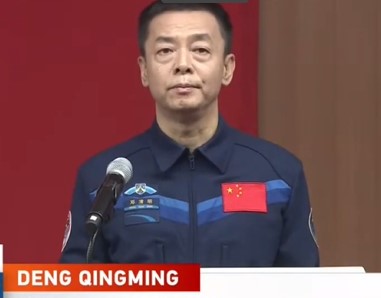 (source: CGTN) Deng Qingming –definitely deserves a snap of fingers
This fly-off mission by Shenzhou-15, on 29th November is a long-wait dream comes true, to Deng Qingming. Deng was selected, in 1998, to enter the first group of Chinese astronauts; the thing is, he is the only one in that first group who hasn't set foot on space yet.  "I can spend my entire life waiting quietly, but will never allow myself still unprepared when my turn is here."
Shenzhou-15's blast-off leads to plenty of first-times to China, these many first-times are testaments to China's growing influence and confidence in the space domain.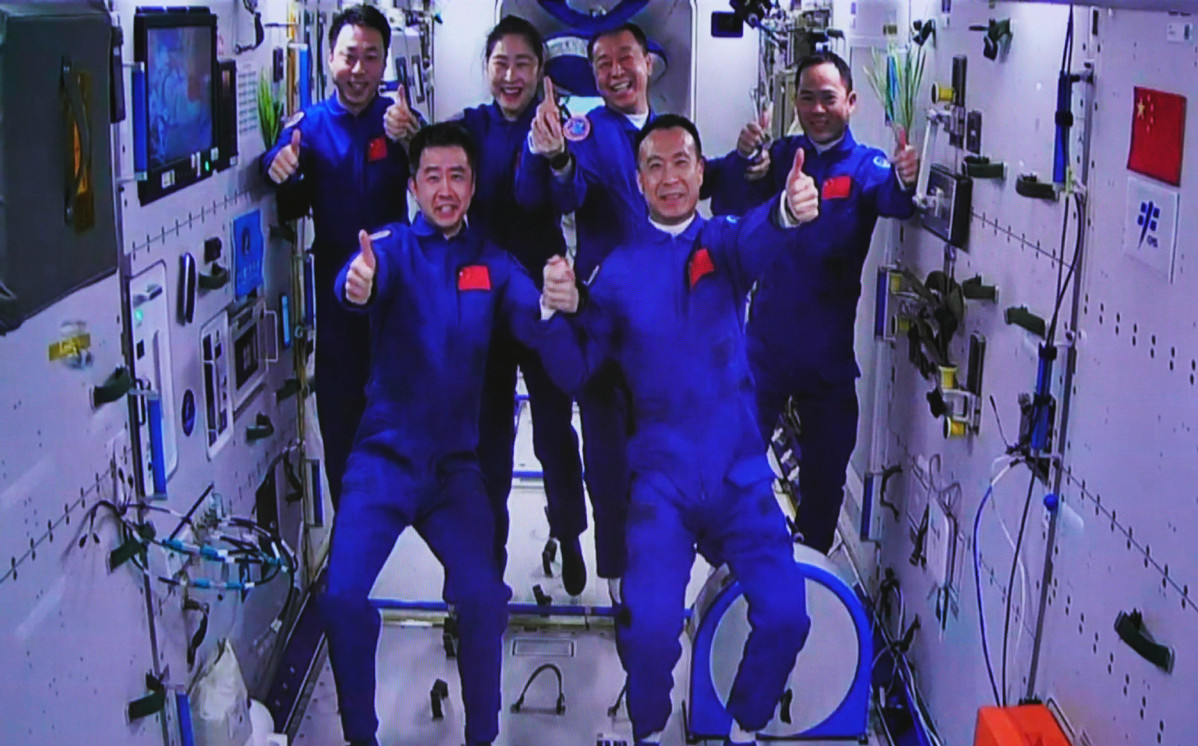 (source: CGTN) Two teams meet – "We're the first!"