(Source:Xinhua News)
Lang Shunyun, who is from Hong Kong, has been working as a caretaker for two years at the Shenshuping base of the China Conservation and Research Center for the Giant Panda in the Wolong National Nature Reserve, southwest China's Sichuan Province.
She hasn't been back home in a long time due to the ongoing Covid-19 pandemic. "But at Shenshuping Base, I can see signs everywhere which reminded me that the base's reconstruction was assisted by Hong Kong. This makes me emotionally closer to here," Lang said.
The giant panda has been a symbol of the strong bond between Hong Kong and Sichuan for the past two decades. 

(Source:Xinhua News)
To commemorate Hong Kong's return to the motherland in 1997, the Chinese central government sent Hong Kong a pair of giant pandas from Sichuan as a gift. 
Following the first two arrivals, Hong Kong was given two more giant pandas in 2007 for celebrating the 10th anniversary of the return to Chinese rule. 
A Magnitude 8.0 earthquake struck Sichuan a year later. Numerous houses were destroyed, displacing over 5 million people across the region.
Wolong National Nature Reserve, which is home to the four giant pandas, couldn't escape either and was severely damaged in this deadly disaster. The Shenshuping base was even cut off access to the outside world.
Hong Kong immediately offered a helping hand. A trust fund in support of reconstruction in the Sichuan earthquake-stricken areas was established shortly after the disaster, with the first-phase injection of 2 billion HKD. 
Hong Kong also contributed to the completion of 23 post-quake reconstruction projects at the China Conservation and Research Center for the Giant Panda, with total combined funding of 1.4 billion yuan ($213 million).
After years of reconstruction, the Shenshuping base was finally able to reopen. To express gratitude towards Hong Kong, the Shenshuping base and Dujiangyan base decided to remain open to Hong Kong citizens for free indefinitely.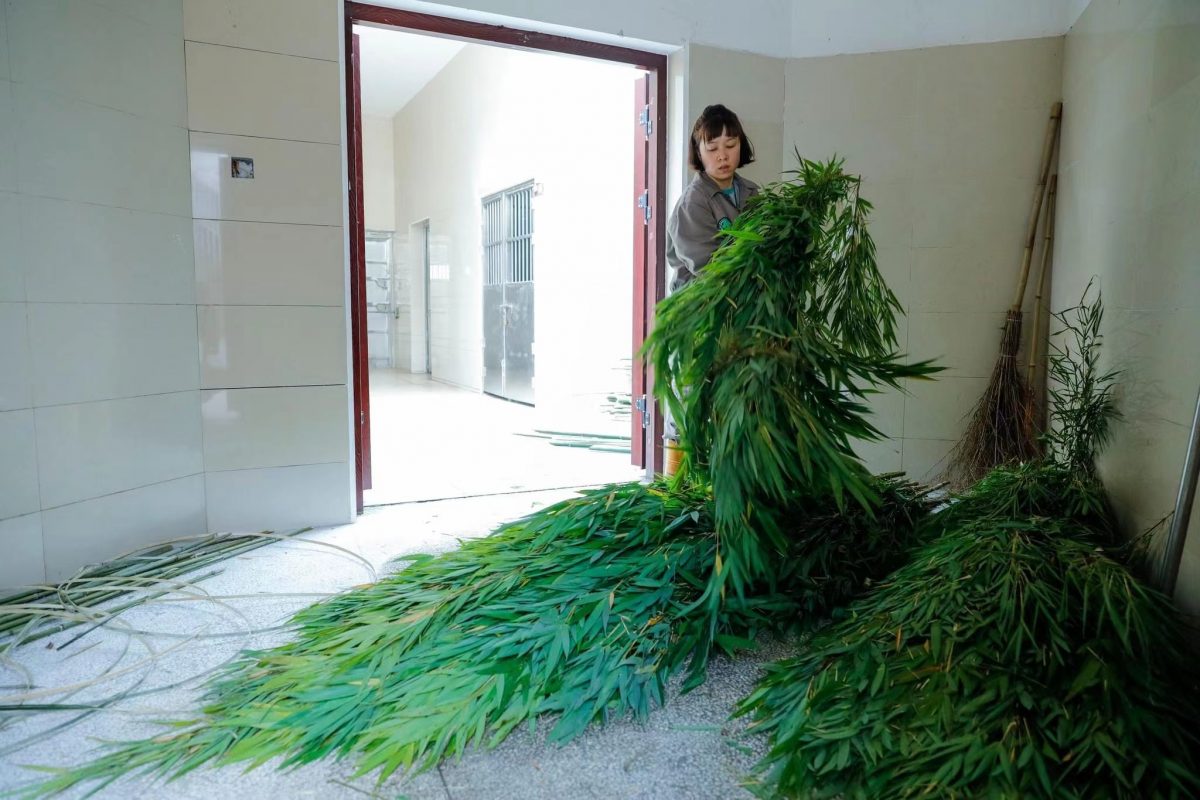 (Source:Xinhua News)
Meanwhile, the China Conservation and Research Center for the Giant Panda has engaged in regular cooperation and exchanges with Hong Kong. In previous years, the center would send nursing staff members and veterinarians to Hong Kong to provide assistance. 
Due to the pandemic, experts from the center have been unable to visit Hong Kong in the past two years, but they've worked out alternative plans to take good care of the giant pandas who live there.