Could we tell if World Cup fever has swept all the way across the Net-fan community in China? Take the hint from the shopping lists of some football fans mesmerizing this global football event.  
Guo Bingxin from Gansu province, according to a source, bought an 85-inch television to watch the football feast with family and friends. Among other things, Guo also bought 4 team jerseys, a pair of football boots, an Adidas Al Rihla Pro – the official match ball of Qatar 2022 – and a set of football video games.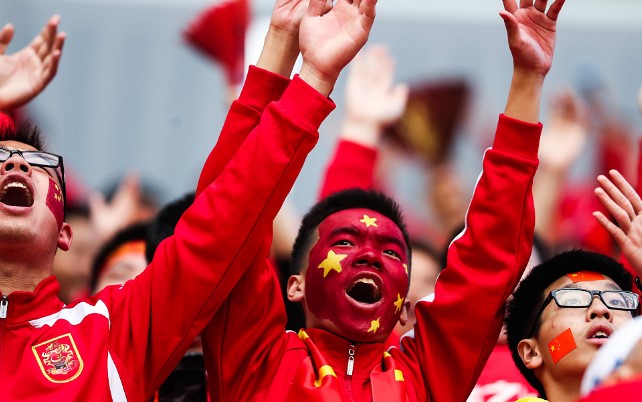 (Source:China Daily)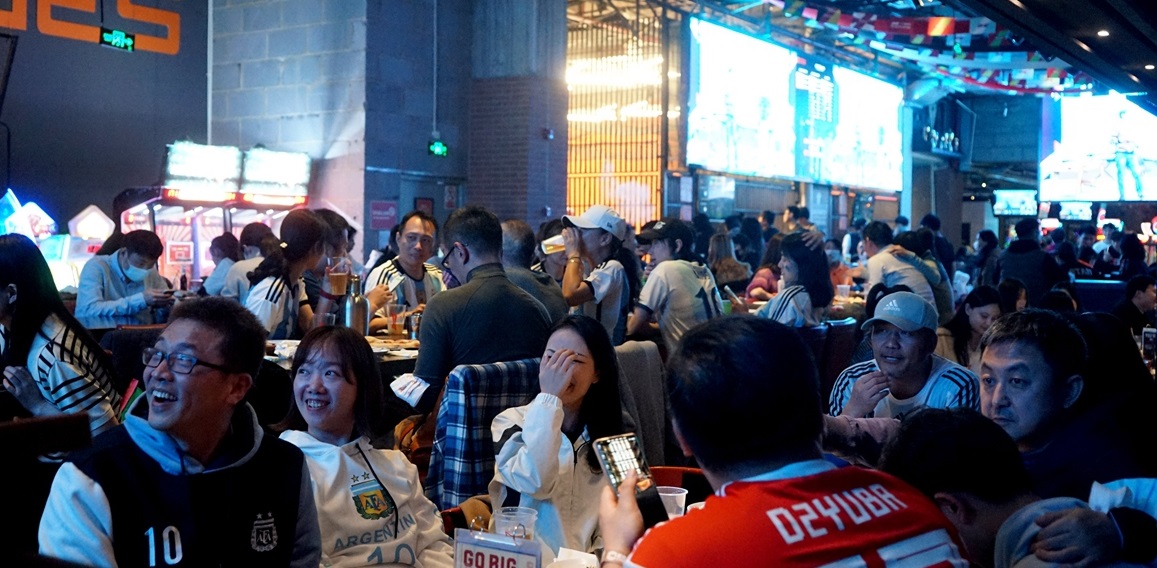 (Source: Global Times) World Cup fans gather for the watch
Data from JD.com (an established e-shop in China) showed that sales of footballs and jerseys have exploded since. World Cup hashtag on Weibo, China's Twitter-like platform, topped 600 million users.  Luo Le, lecturer of sports at Peking University of Chemical Technology, said, football lovers not only focus on the World Cup, but also pay attention to football accessories.
Meet a new friend in this year's Qatar World Cup. Its name is "Laeeb", the official mascot, meaning super-skilled player. Laeeb has been a hit talk in the social media platform (i.e., Little Red Book, a popular social media & e-commerce platform in mainland China) for a while; lots of bliss and thrill on the horizon because of the mascot's magic: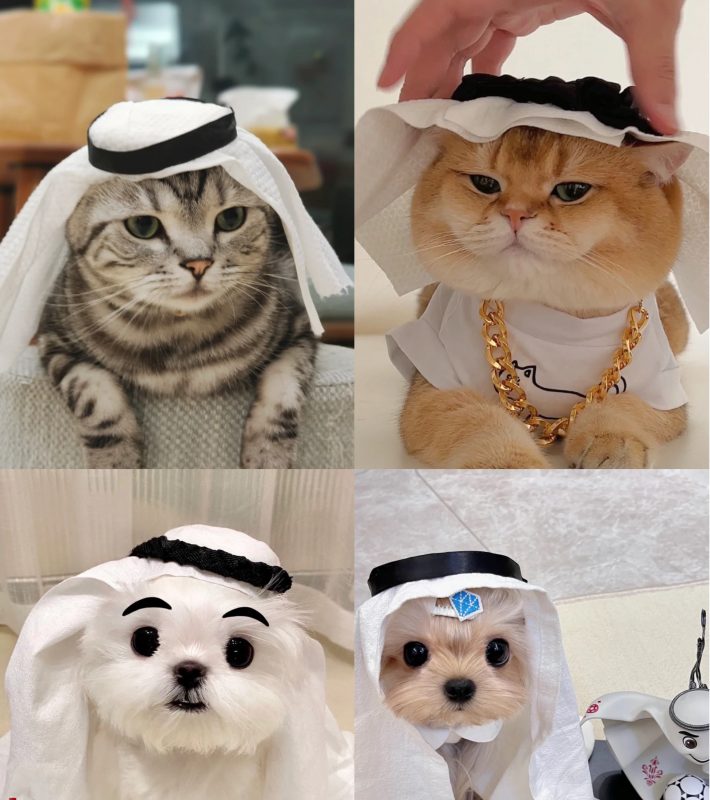 (Source: Xiaohongshu) Laeeb mania is spilling all over to the pets' world – Laeeb's costume, head to toe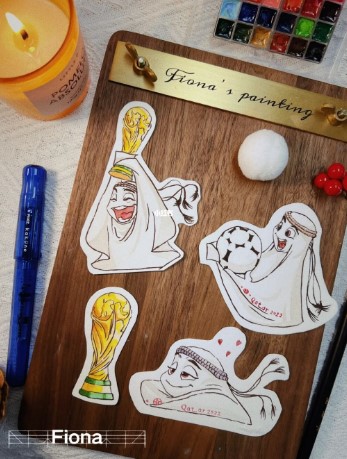 (Source: Xiaohongshu) "Winning the Championship means the whole world," this is the message from a net-fan's sketching 
Back to our original query earlier, how to measure net-fans' obsession with World Cup in China? 
According to Global Times, hotel bookings, especially for the opening ceremony of the World Cup, increased by more than 30 times month-on-month.  Some hot pot restaurants, in Shanghai and other cities, launched "best viewing seats" to attract customers.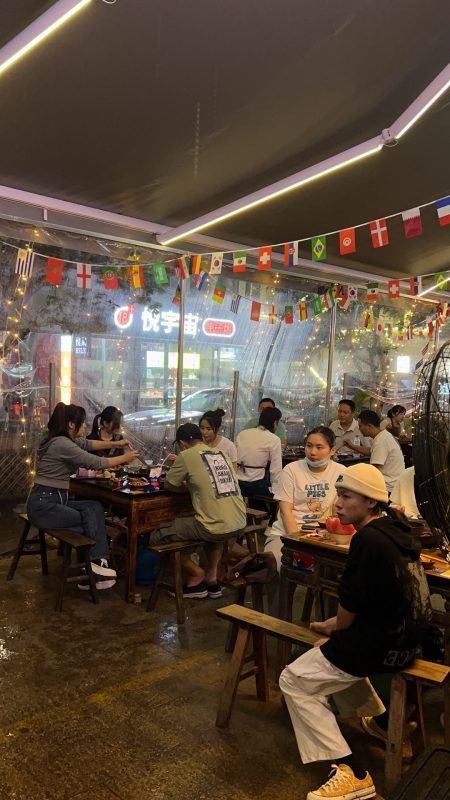 (Screenshot taken from a hot pot restaurant in Shenzhen) Patrons are watching World Cup while sharing hot pot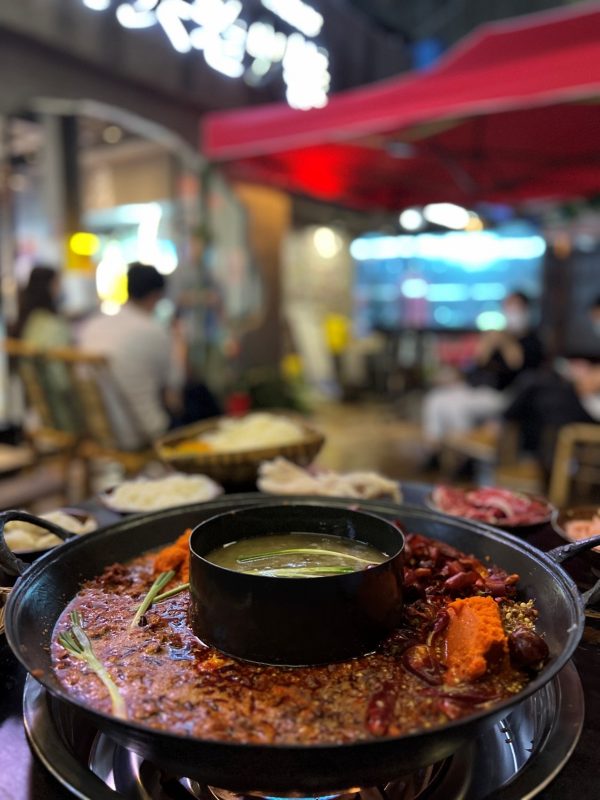 Hot Pot with chili
What message does affectious crave for Labee amongst football fans ever tell you? What about the long shopping lists (including a giant TV set) from some football fans?  If this is not about net-fans' fever in China is as overwhelming as those elsewhere, how else could this be?  So, we say, Chinese fever & Chinese elements are everywhere visible.