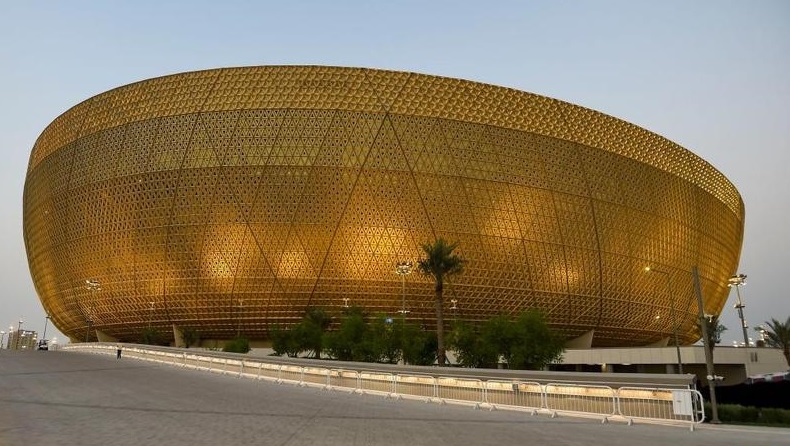 (source: Xinhua) Lusail Stadium, the largest stadium of China making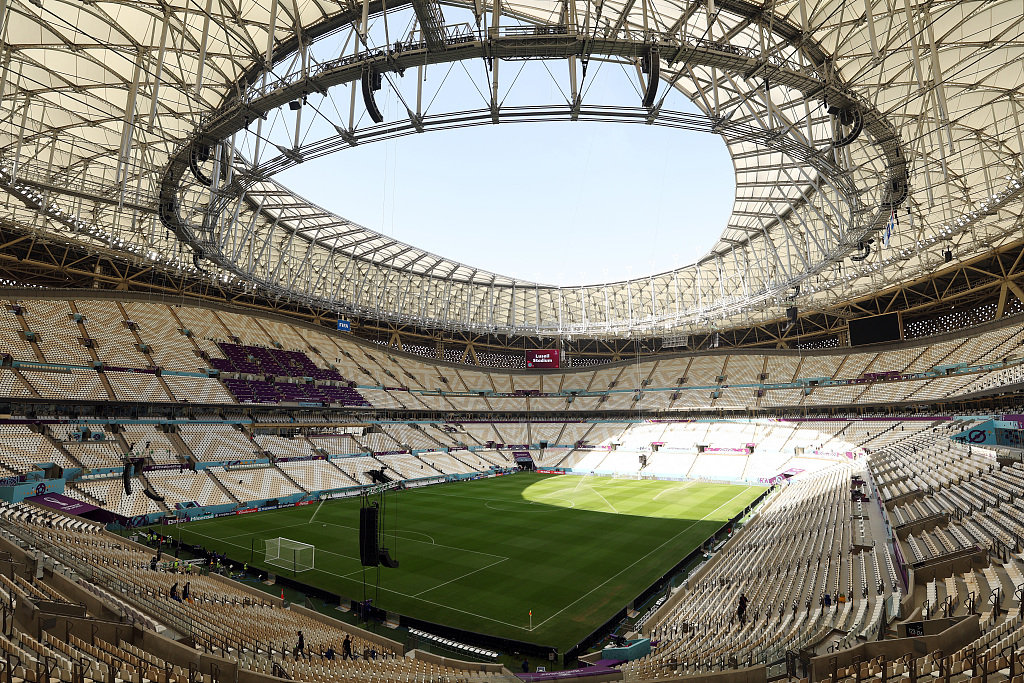 (Source: CGTN) Inside view of Lusail Stadium

The FIFA World Cup Qatar 2022 saw its grand opening on 20th November. Fans all over the world are over-excited from head to toe. This year's the first time World Cup to be held in an Arab country.
Because of this grand feast of football, China and Qatar are shaking hands on quite a few occasions. List of China-made products in Qatar are, frankly speaking, long, from landmark stadiums, to water supply facilities, to banknotes, to green souvenirs, to shuttle bus, and even to pandas, and few others. Let's dig in the list.
The first one that starts our tour will be Lusail Stadium. This is the largest, main venue for this year's World Cup, and was jointly built by HBK contracting, a local Qatar firm, and the China Railway Construction Corporation. This stadium hosts 10 games, including the World Cup semi-final, final and closing ceremony; it also marks the first time a Chinese company tries its hands on World Cup venue. The stadium can house 80,000 spectators, and is built in line with FIFA standards. As a name card of Qatar, Lusail Stadium is painted on the new 10-riyal banknote of Qatar.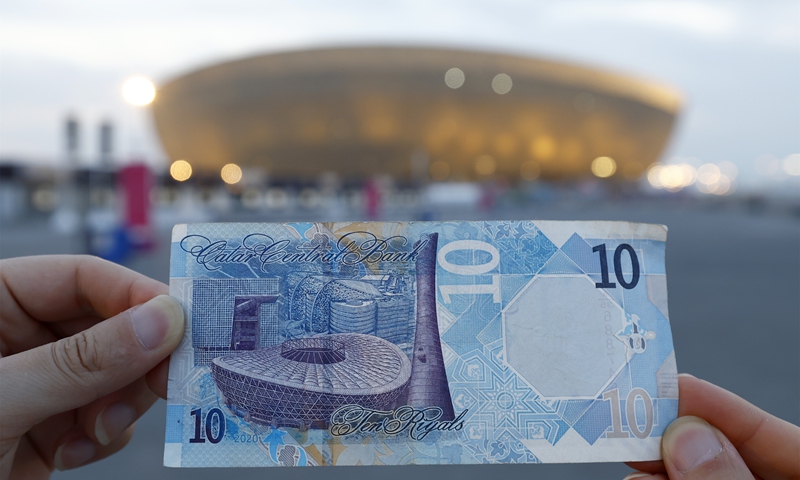 (source: Global Times) "Made-in-China" takes presence in Qatar banknote

Official statistics say that 70% of all World Cup small items are from Yiwu, a city in Zhejiang Province, China. Yiwu then turns out to be the largest production hub making Qatar World Cup related flaps, footballs, trophies, ornaments, and other souvenirs.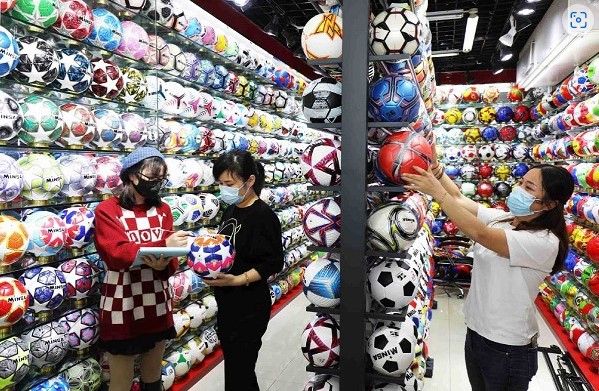 (Source: China Daily) Football products related to FIFA Qatar World Cup 2022, at Yiwu of Zhejiang, China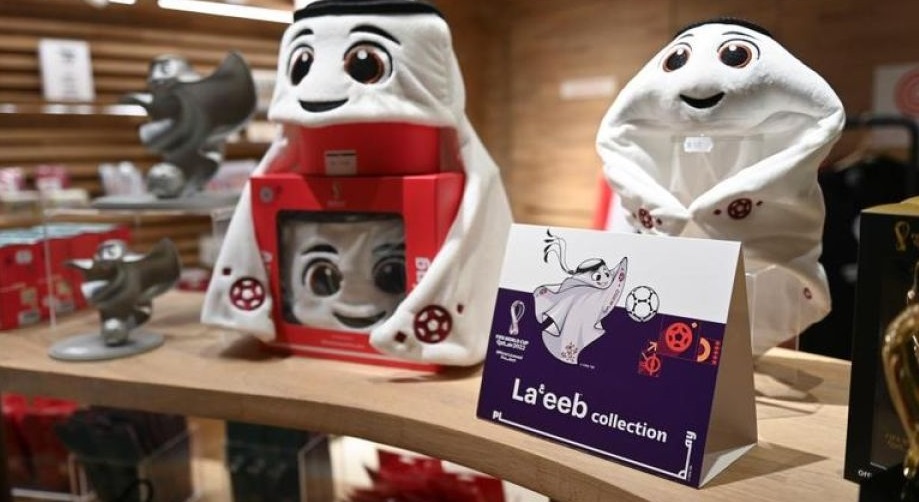 (Source: Xinhua) FIFA World Cup Qatar 2022 souvenirs on display at gift shop
There're more with things made in China. Shuttle buses that help fans, FIFA officials and media reporters get around are made by Yutong (a leading China-based bus maker), of which, 888 belong to e-buses.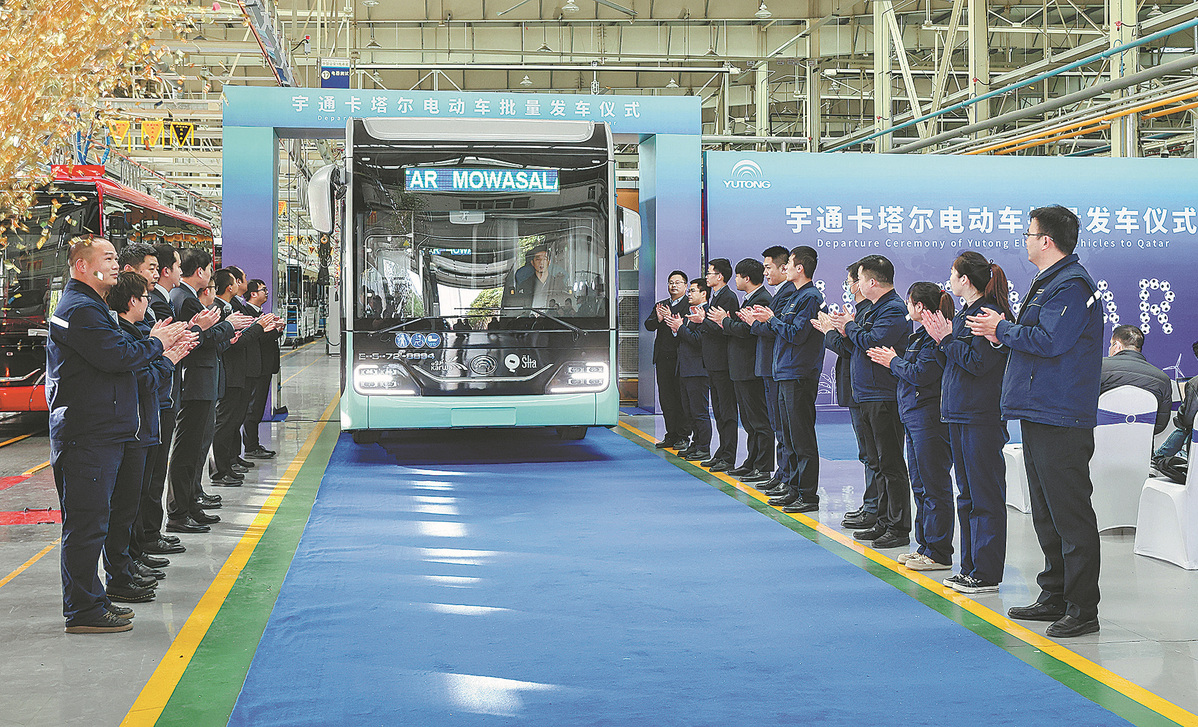 (Source: China Daily) China-made shuttle bus that helps fans to get around – FIFA World Cup Qatar 2022

"Stadium 974" – another featured stadium we can't afford to miss. It's a temporary venue built with cargo containers, a modular design from some Chinese construction companies for the occasion. It's so named because it has exactly 974 containers in it, and 974 is also the international dialing code for Qatar (+974). 974 Stadium could be dismounted easily later on. This featured establishment is cited as the most sustainable, while, at the same time, "sets a new standard."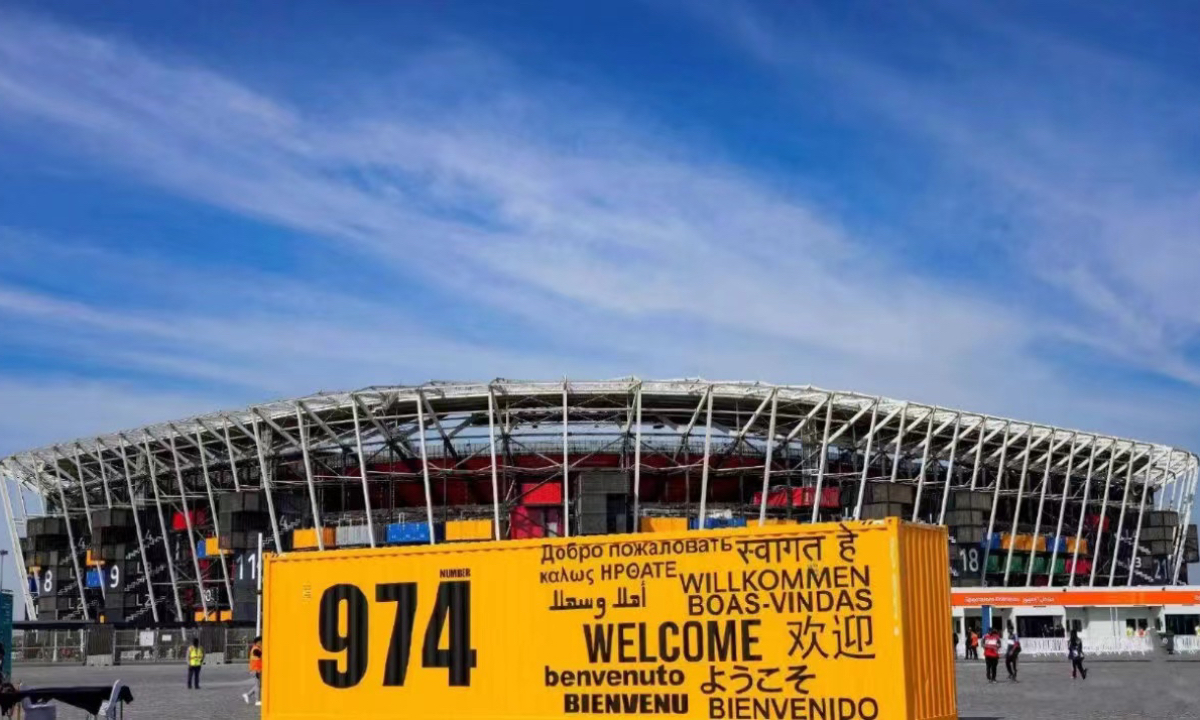 (Source: Global Times) 974 Stadium's made with exactly 974 cargo containers; 974 is also the international dialing code for Qatar (+974)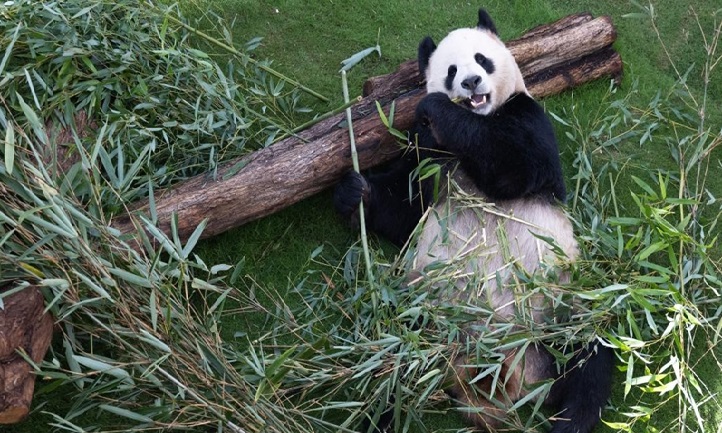 (source: Global Times) Giant panada, Jing Jing (male, 4 years' old, 120kg), from Sichuan, China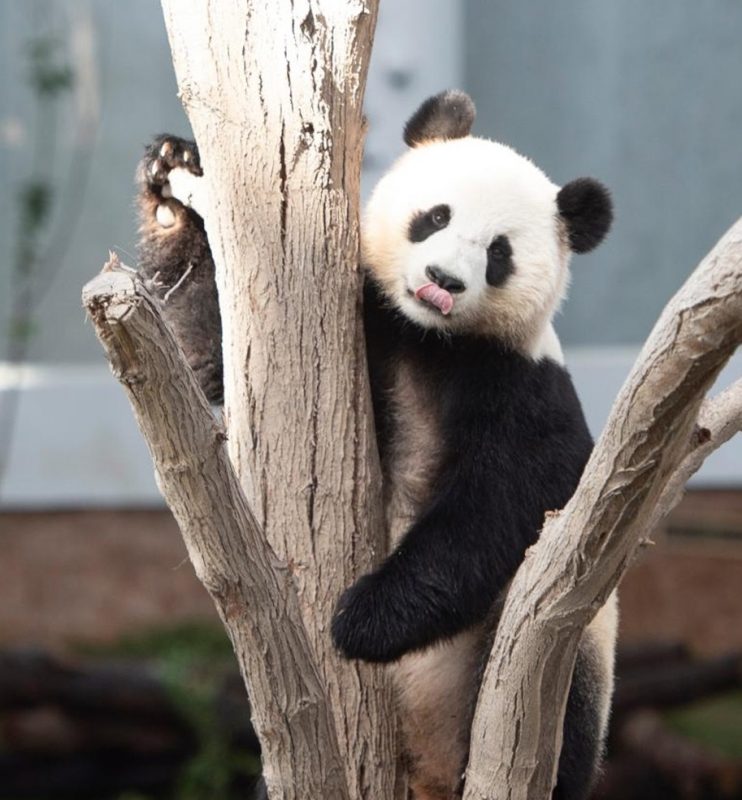 (source: Global Times) Giant panda, Si Hai (female, 3 years' old, 70kg)
Look at these two young darlings! Wouldn't you just love them unconditionally? The pair, considered as national treasure, are gifts from China, ahead of the World Cup. Jing Jing is a 4-year-old male, who weighs 120 kg (265 lb); and Si Hai is the 3-year-old female, who weighs 70 kg (154 lb). Receiving Jing Jing and Si Hai, Qatar becomes the first country in the Middle East to have giant pandas. Zhou Jian, the Chinese ambassador to Qatar, posted on Twitter, "May they bring love, surprise and joy to all!"
We used to ask: "What are things made in China?" Now, those days are gone-by. A better question should be: "What is Not made in China?" Next year, we will see the 35th anniversary of the diplomatic relations between China and Qatar. Both countries will prosper together, in the spirit of "solidarity, friendship, tenacity" – fueled-up further by World Cup, or by the merry togetherness of Jing Jing and Si Hai, or by the official soundtrack of this year's Qatar World Cup: "Better Together".