Grand Opening of "Art Hong Kong" – "Tradition and Modernity" cross over

Culture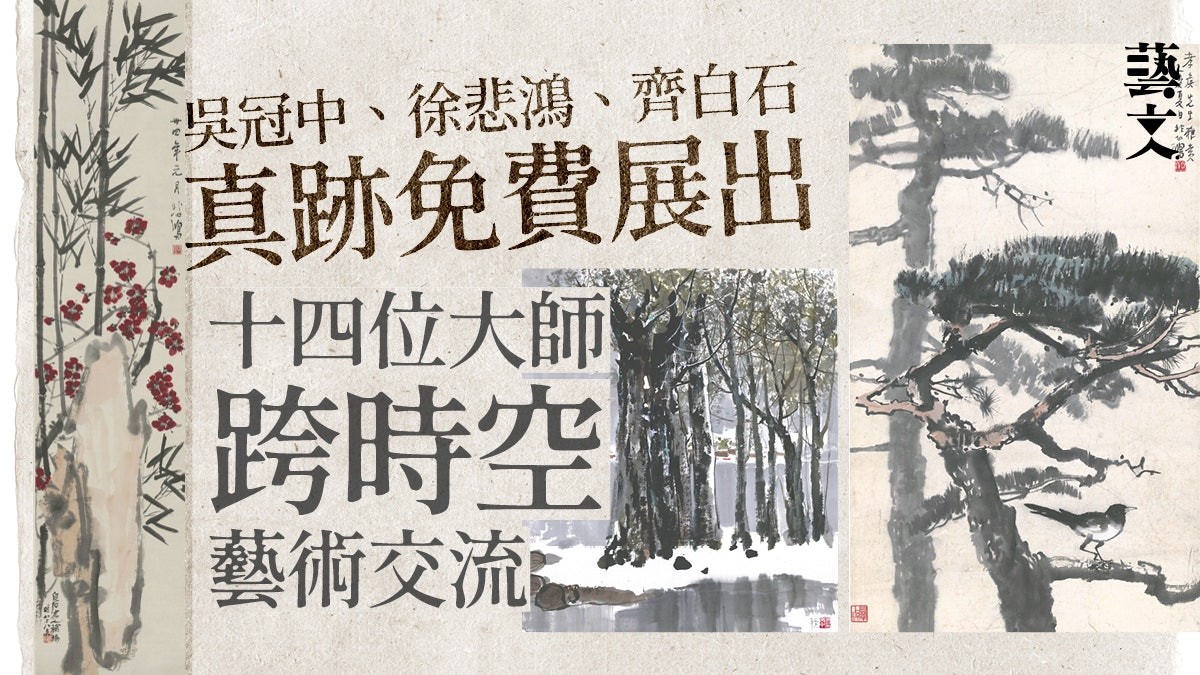 (source: HKCNA) "Art Hong Kong" – Adv. Poster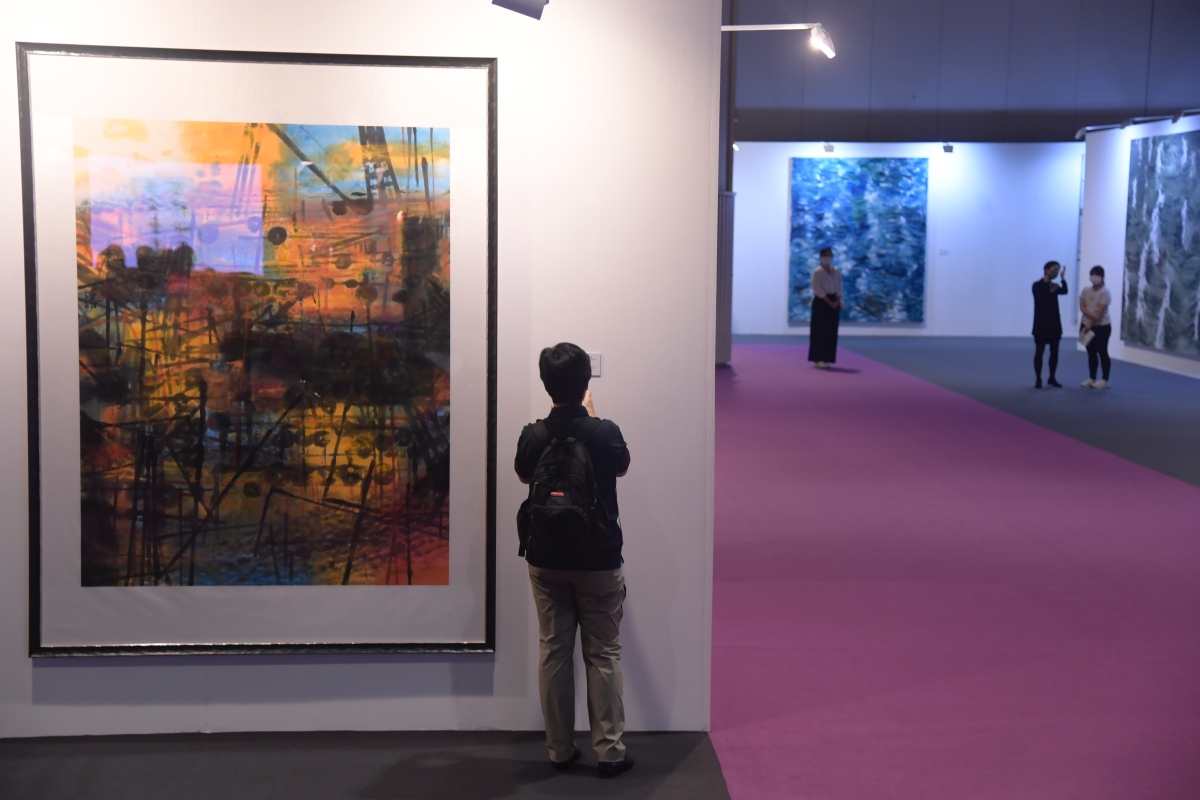 (source: HKCNA)
"Art Hong Kong" – the first-time international Art & Culture exhibition was held in Hong Kong Convention and Exhibition Center for 4 consecutive days in a roll, from 16th to 19th November (Wed. to Sat.). The event, titled as "Tradition and Modernity", is made of 3 sessions: exhibition, forum and contest. On the adv. poster of the event, it writes "Art and Culture Dialogue from 14 masters across time".   
John Lee, Chief Executive of HKSAR, at the opening speech he delivered for the activity, noted that Hong Kong is an international city, where eastern and western culture cross over. In his policy address recently, the chief executive also proposed to draw up a blueprint for the development of art and creative hub, whereas a culture and event fund would be set up to attract world-class cultural activities in Hong Kong. Together, he hoped, this would begin a new chapter for art and culture development in Hong Kong.
The masterpieces at the exhibition showcase the modern facets of classical arts, their all-time relevance to contemporary world, and the unique place that Chinese arts reside in today's cultural trend. This brings us back to the basic theme of this exhibition, "Dialogue across Remote to Present; Cross-enquiry as East meets West."
At the exhibition gallery, 40 representative works from 6 acclaimed masters of modern Chinese arts, namely, Wu Guanzhong, Lin Fengmian, Xu Beihong, Chen Shuren, Fu Baoshi and Qi Baishi, together with creative works contributed by 8 contemporary Chinese artists, including Lam Tianxing, and other artists are presented.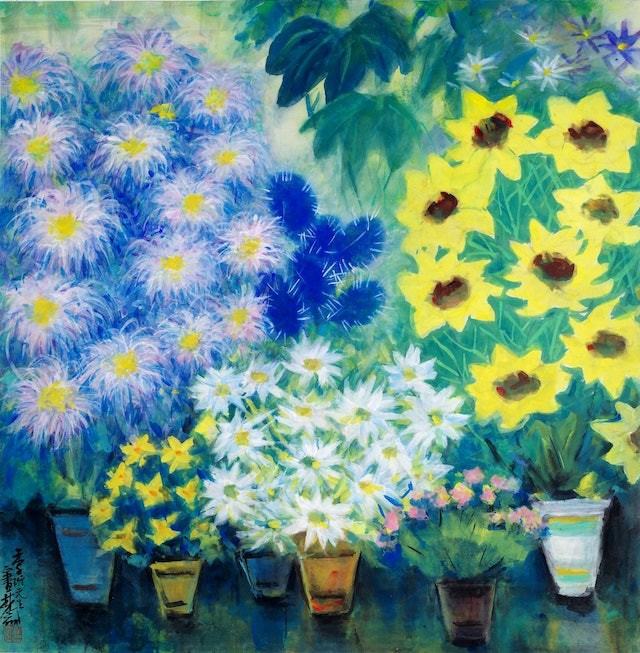 (source: HKCNA) "Flowers"- masterpiece from Lin Fengmian
Lam Tianxing (林天行), chairman of "The Hong Kong Artists Association", is well-known for his "Lotus" paintings. In his own words, he usually draws ideas from the scenery right beyond the window pane of his working space in Kwai Chung, Kowloon side of Hong Kong. Busy traffic, changing landscape, all sorts of things are sources of his inspirations, he added. "A Morning in New Territories" was painted with plenty of "dots", which fittingly denotes the vigour and vitality of Hong Kong, Lam reflected.  
Lam told us in one occasion, when we talk about Chinese art and culture, we cannot distant ourselves from some proper expression of "feelings"; or when we study the earliest Chinese poetry, "Book of Songs" to poetry of Tang and Song dynasties, each and every of these literary works has clearly reminded us some true utterance of feelings.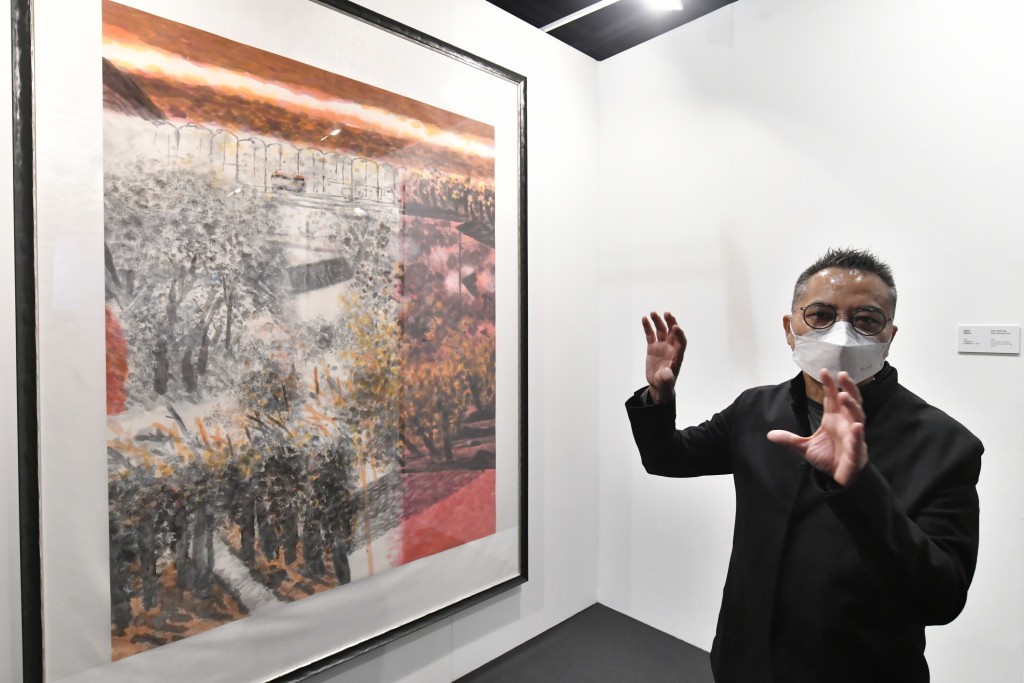 (source: HKCNA) Renowned Hong Kong-based artist, Lam Tianxing & his debut work, "A Morning in New Territories"
Side by side with arts gallery, there are 5 sessions of forum, where established veterans in the arts field are invited to talk about the future development of Hong Kong's arts and cultural sector, contemporary meaning of Hong Kong archaeology, etc.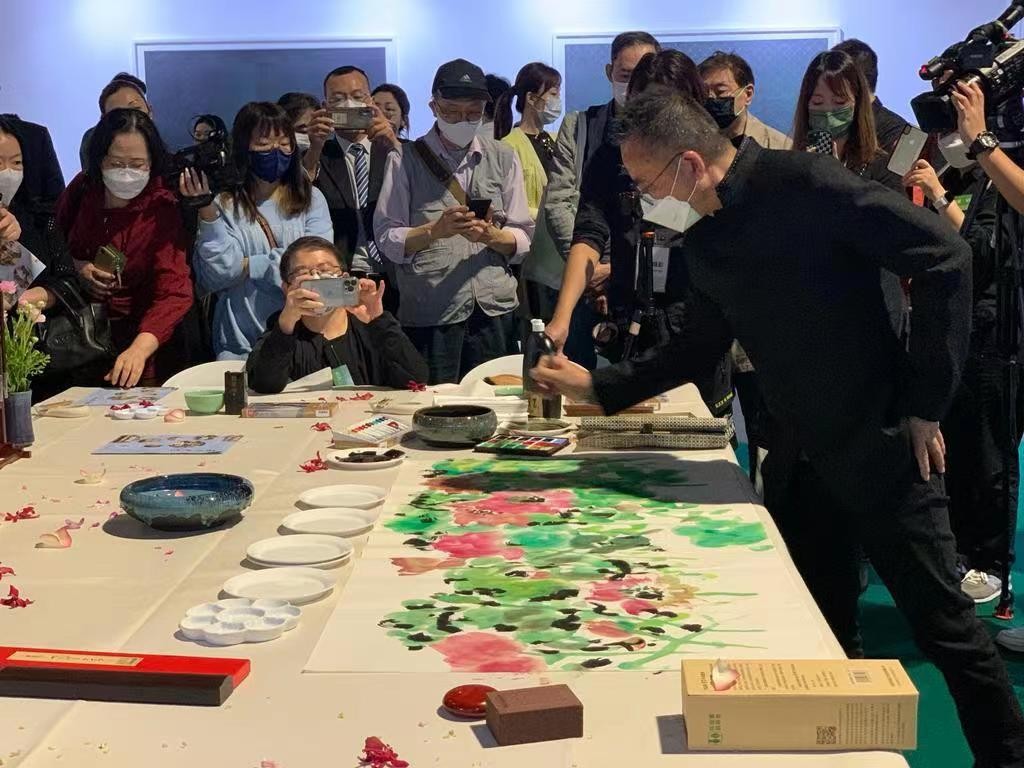 (source: HKCNA) Lam Tianxing during demo.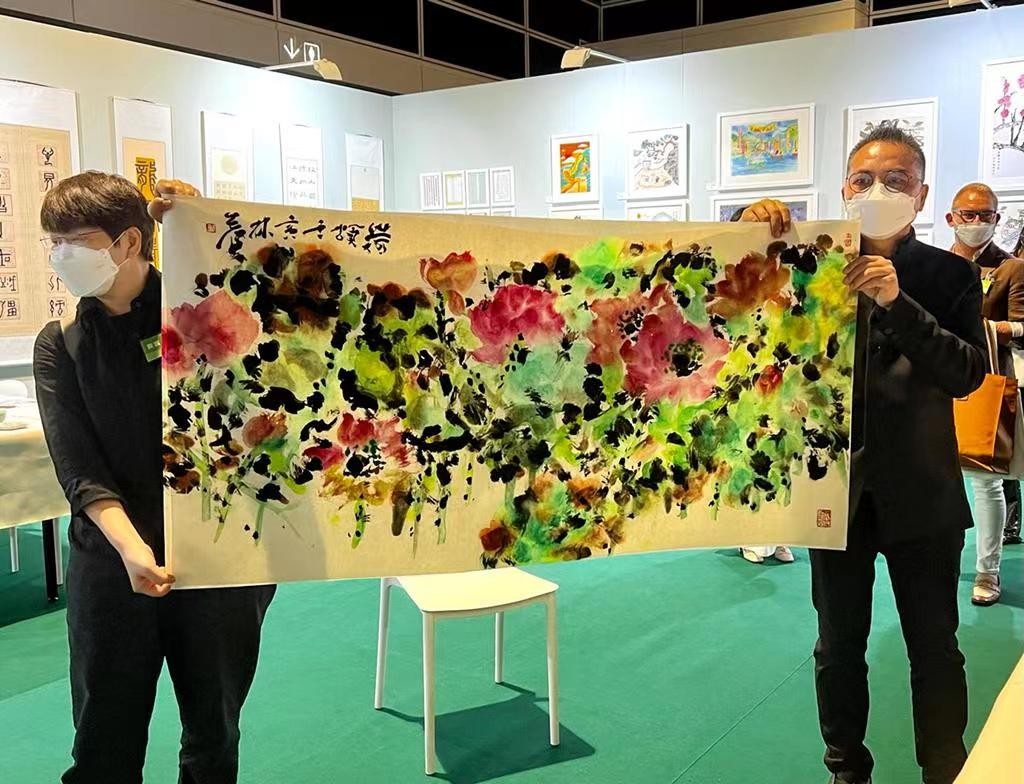 (source: HKCNA) Lam Tianxing, chairman of "The Hong Kong Artists Association" (right)
Zhao Dongxiao (趙東曉), strategic and planning committee member of "Art Hong Kong" reflected that they've planned to have such activity every two years. Art and culture are, frankly speaking, educational business. We should bring arts and culture to schools, such that all youth will get to know the rich legacy of Chinese culture, as their understanding towards their country and its culture deepen, Zhao added. Hong Kong, as an international city, an arts and cultural hub with great potential, should continue the legacy for "Tradition and Modernity" enhancing each other.