Panda Diplomacy: How Has Giant Panda Become the "Best Ambassador" for China-U.S. Friendship
Opinions
It has been 50 years since the pandas first tumbled, chomped, flopped, waddled, and wrestled their way into the hearts of Americans.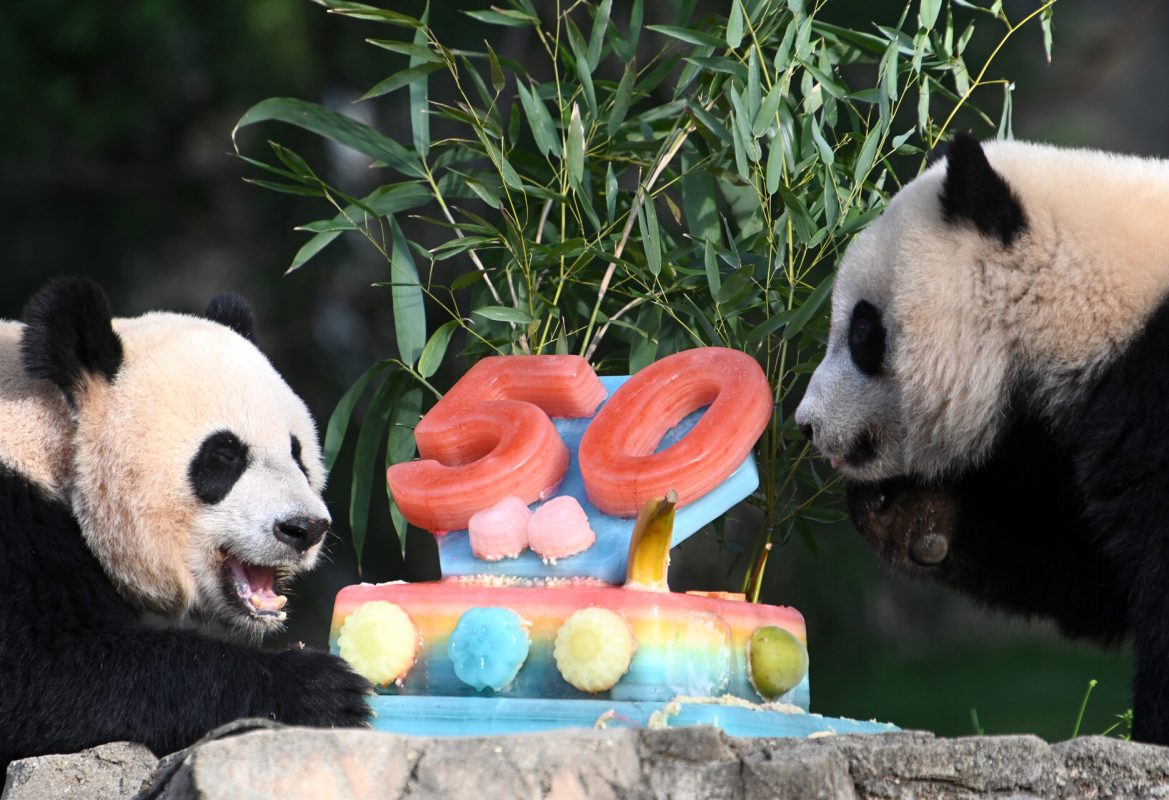 On 16 April 2022, the Smithsonian's National Zoo in Washington, DC, celebrated the 50th anniversary of the arrival of giant pandas in the United States. The photo shows Mei Xiang (left) and cub Xiao Qi Ji sharing a frozen fruit cake with the word "50" written on it.
In 1972, as a gesture of goodwill following President Nixon's seminal state visit, Chinese Premier Zhou Enlai gifted two giant pandas to the American people, namely Ling-Ling (a female) and Hsing-Hsing (a male). On April 16, 1972, those two fluffy "ambassadors" arrived at the airport of Washington DC, where around 8000 people waited for them in the rain. President Nixon selected the Smithsonian's National Zoo in DC as the home for giant pandas. Visitors surpassed a million within the first month of their arrival. Over the past 50 years, the United States and China have developed many scientific collaborations on giant panda conservation.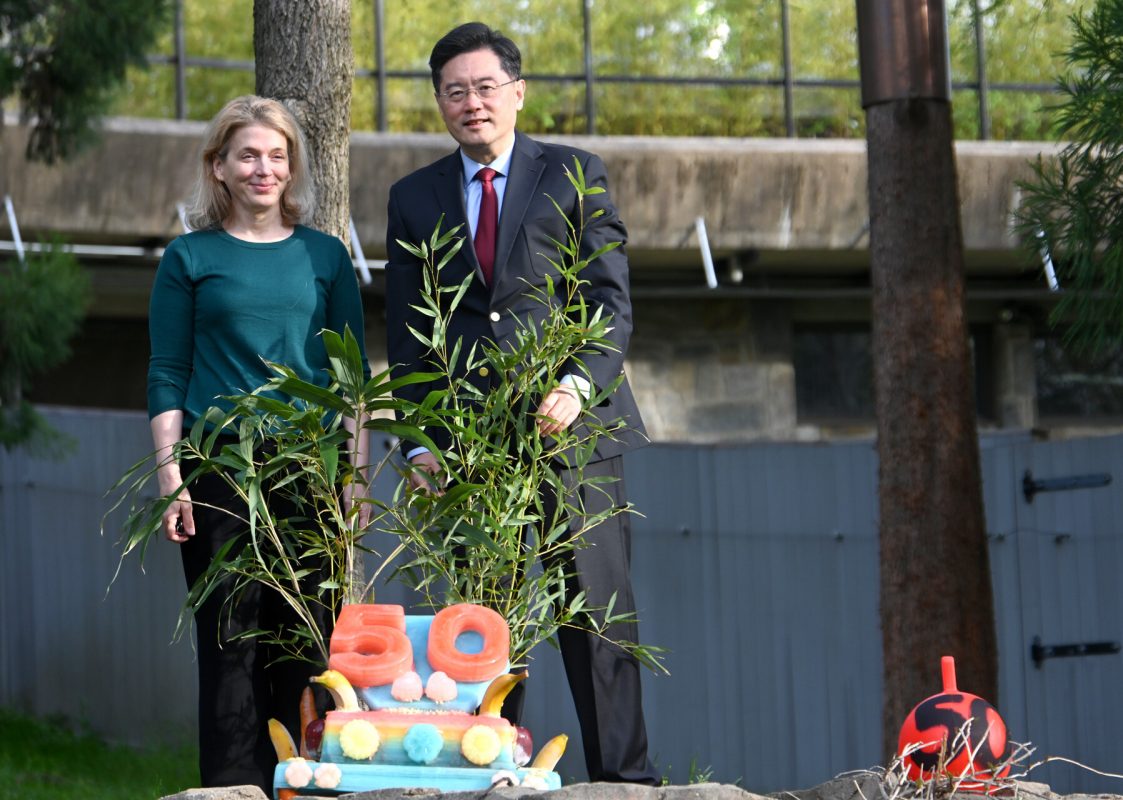 China's Ambassador to the United States Qin Gang (right)
Brandie Smith, Director of the Smithsonian's National Zoo (left)
(Source:Xinhua News)
Ling-Ling and Hsing-Hsing spent many years at the zoo, dying there in old age in 1992 and 1999. In 2002, upon request, the second pair of giant pandas, Mei Xiang and Tian Tian arrived at the Smithsonian's National Zoo with a group of Chinese experts. Since then, U.S. scientists have been conducting breeding research on giant pandas in human care.  In 2005, Mei Xiang gave birth to Tai Shan, the first panda cub born at the National Zoo. Thanks to Tai Shan's popularity, the Zoo has requested the extension of its stay many times.  Desheng Li, Deputy Director of China Conservation and Research Center of Giant Panda, has been to more than 10 countries to guide or participate in giant panda cooperative research.  In his retrospect, since August 2012, more than ten groups of Smithsonian scientists and Chinese experts from the China Conservation and Research Center of Giant Panda have visited each other to exchange knowledge on giant panda research.  Except for the U.S., so far, 22 zoos in 18 countries have conducted collaborative research projects with China on giant panda conservation.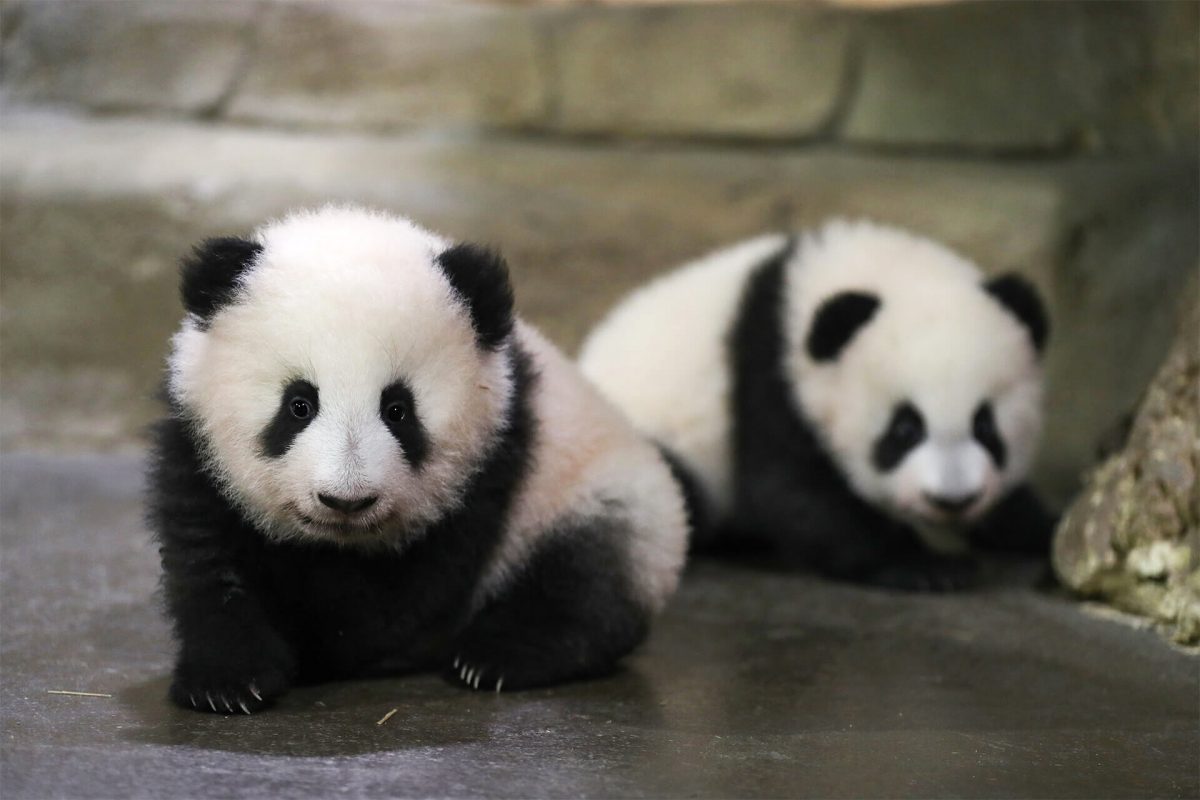 Twin panda cubs Yuandudu and Huanlili take their first steps in public, at the Beauval Zoo in Saint-Aignan-sur-Cher, France. (Source: HKCNA)
Moreover, as a flagship species in the field of wildlife conservation, giant pandas play an active role in advancing global biodiversity conservation. For example, the international non-profit organization World Wide Fund (aka. WWF) has used the giant panda in its iconic black and white logo since 1961, as the WWF's founders needed a strong, recognizable symbol that would overcome all language and cultural barriers.  "Adorable and innocent, giant pandas are not only national treasures of China, but also loved and welcomed by people worldwide", Li said, "Besides promoting collaborative scientific research and humanistic care, they are actually 'ambassadors' sending a friendly signal on behalf of China to other international countries."