On evening of 13th March, when Malaysian-born actor, Michelle Yeoh, was announced the winner of Academy Award for best actress, she's made the history – became the first Asia woman to crown with the honor.
At her acceptance speech, Yeoh said, "For all the little boys and girls who look like me watching tonight…This is proof that dream big and dreams do come true," she said.  "And ladies, don't let anyone ever tell you you're past your prime. Never give up."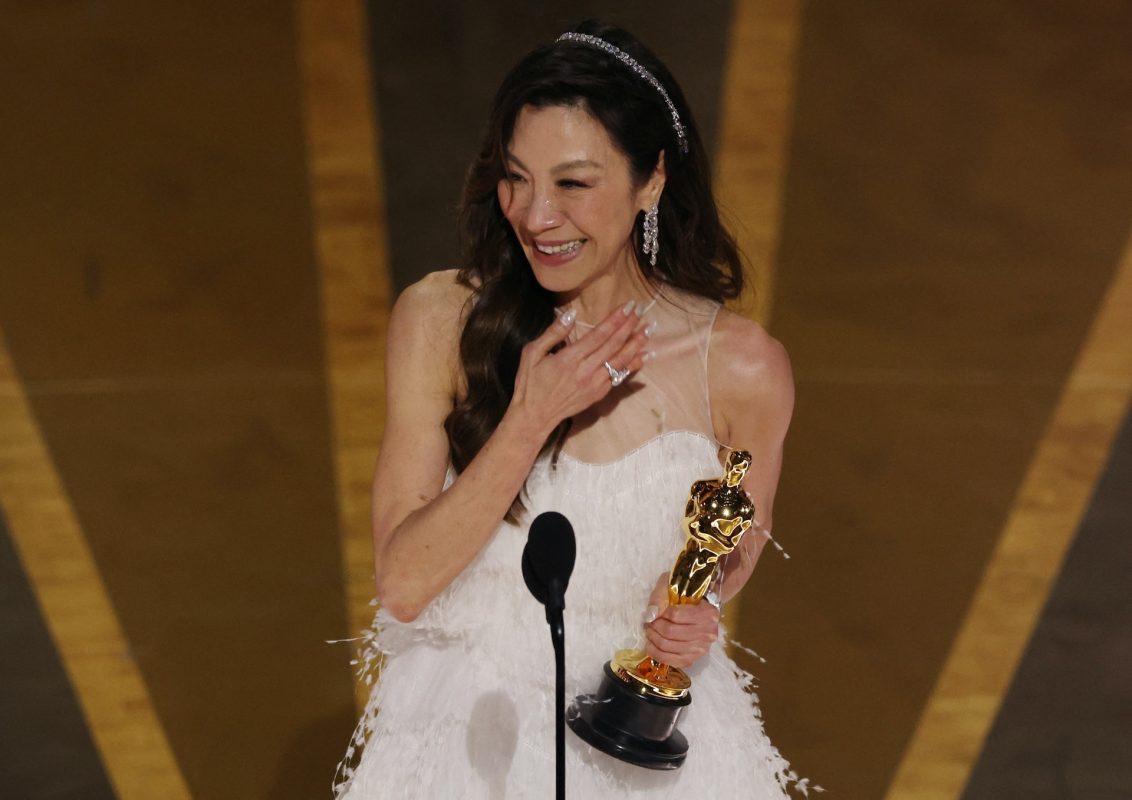 Setting off from Hong Kong
At the event, Yeoh specifically talked about the old days she spent in HK, she particularly brought this up that HK is the breeding field where she made a start.
Before Hollywood, Yeoh is already an established movie icon in Asia. In 1983, Yeoh won the Miss Malaysia Pageant contest in 1983, shortly after, she was invited to shoot a commercial film with Chow Yun-fat. Since then, she has bonded with Hong Kong.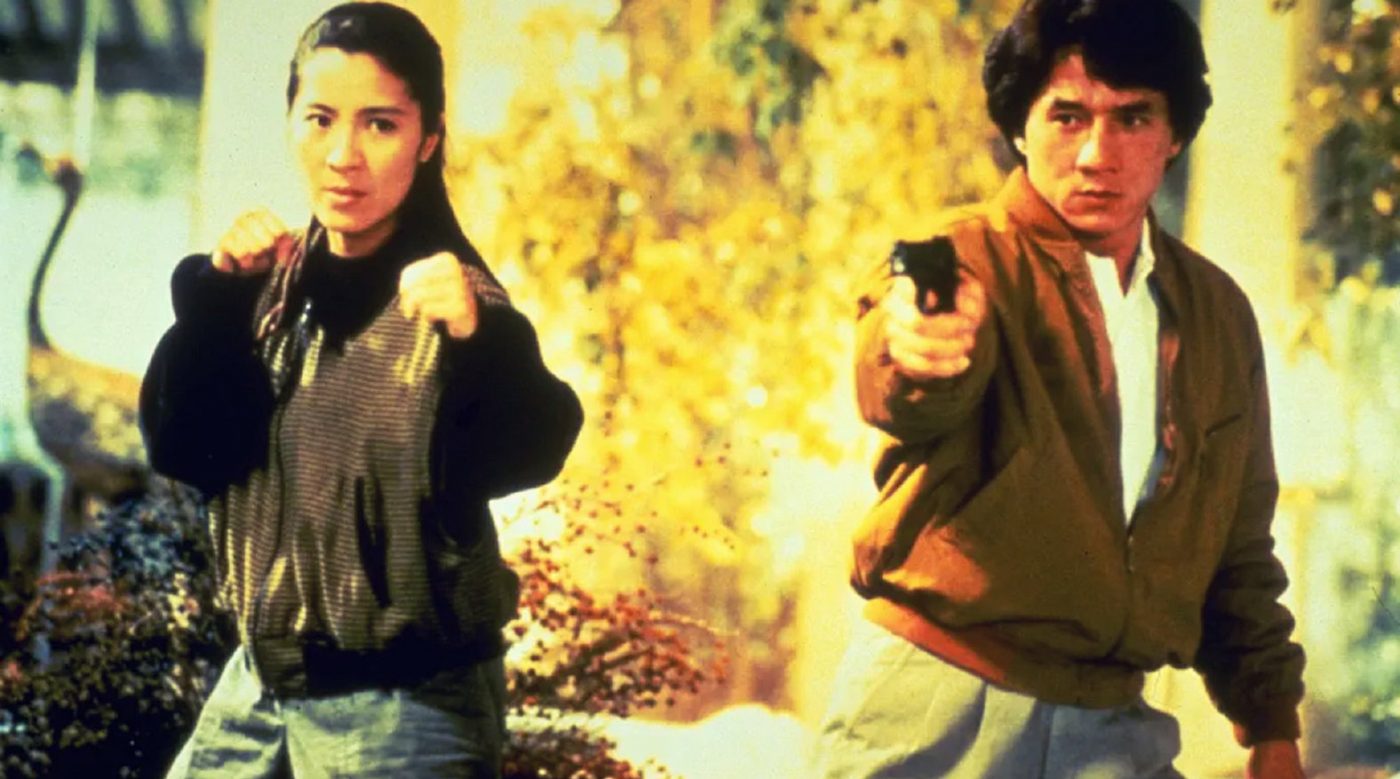 During late 1980s and 1990s, she starred in popular HK action films and rose to stardom in 1992 as Jackie Chan's co-star in "Supercop". In 1997 James Bond film "Tomorrow Never Dies", Yeoh crossed over to American cinema.
"The honor and pride are not just to the best actress, it is shared by all Chinese in the world." Media comments.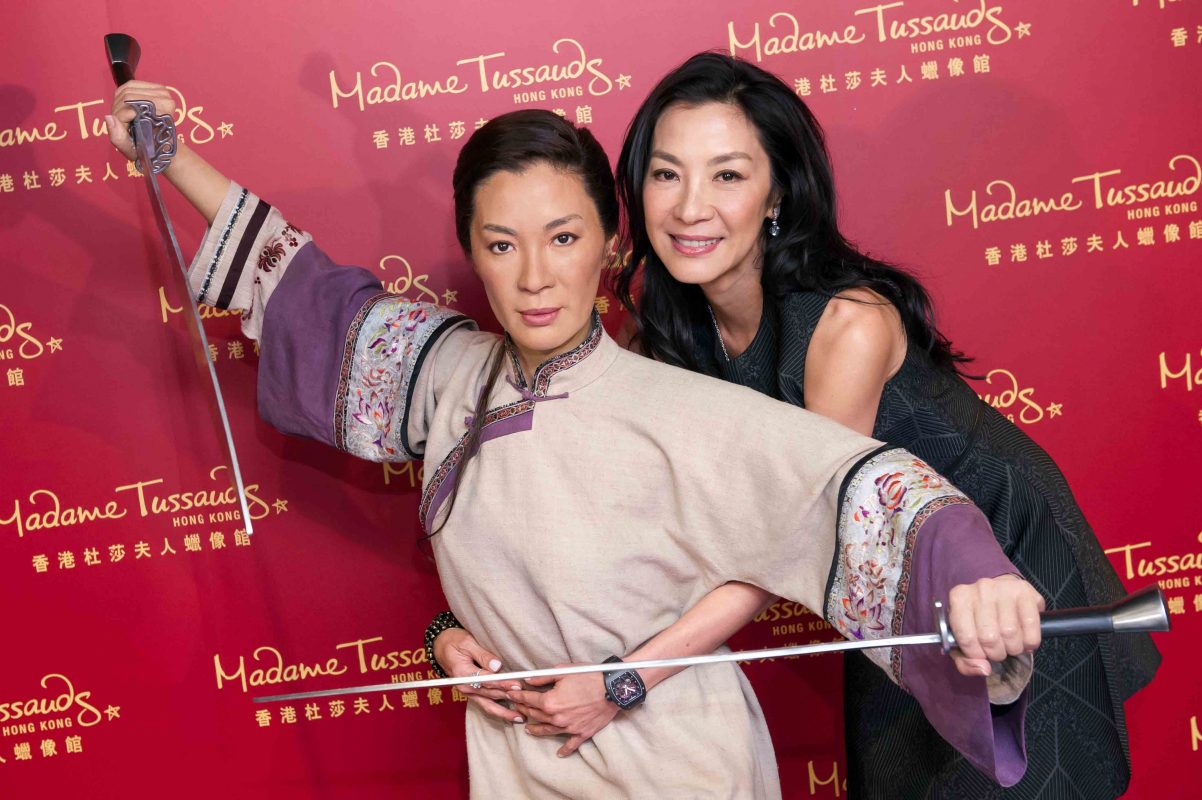 "Hong Kong's film sector has nurtured many outstanding actors and filmmakers. Michelle Yeoh rose to prominence in the Hong Kong film industry for years, then moved on to the international stage and became a shining star with impressive achievements. Her honor of winning the Oscar award is well deserved. This is a testimony to the strong potential of Hong Kong's talents and film industry." Said Mr. Kevin Yeung, The Secretary of Culture, Sports and Tourism in his congratulation note.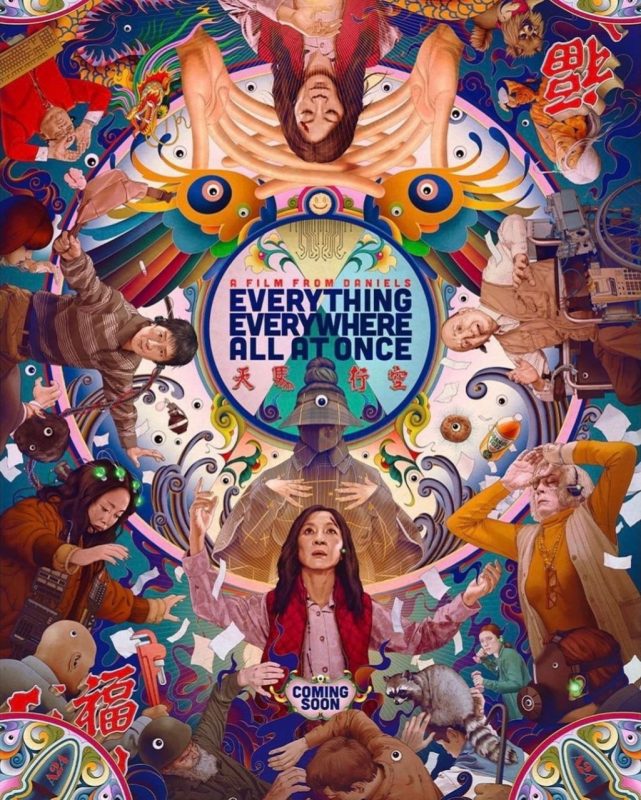 Ethnic Chinese make Shine at Oscar
In her lead role in "Everything Everywhere All At Once", Yeoh played Evelyn Quan Wang, the stress-out laundromat owner who later discovered she has superpowers in alternate universe. The film has won other awards as well, including best picture and editing, best support actor, best director and original screenplay.
What's more, Yeoh is not the only Ethnic Chinese descent who took trophy at Oscar, Guan Jiwei (Ke Huy Quan), playing Yeoh's spouse in the film, is the other one. Guan, who's won the best supporting actor, was originally from Vietnam and immigrated to US with his family.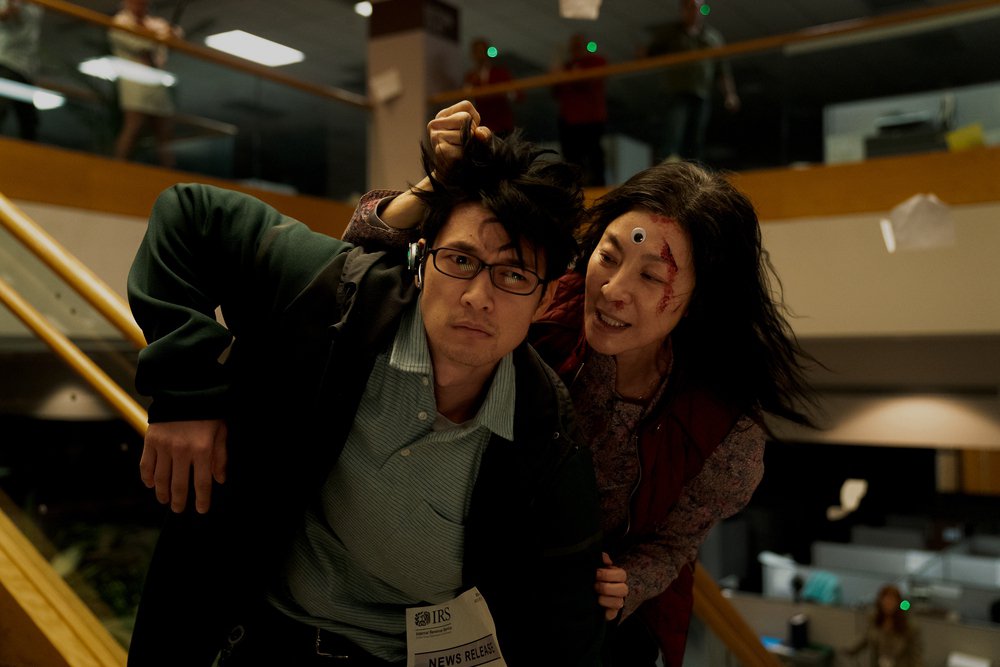 At the ceremony, director Kwan, Kar-Wing is the third Chinese-American who won the honor as the Best Director for the film. Asian fame and pride live on. The film's poster design is also an Ethnic Chinese – the artist, James Jean.
Hong Kong Elements flying off
Meanwhile, Hong Kong elements are not limited to Hollywood. In recent years, Hong Kong has created some good movies, earned good name and made few box office hits. This seems to us, HK elements hit a "fly-off" moment.
At the 16th Asian Film Awards held at Palace Museum in West Kowloon Cultural District (HK) on the evening of the 12th March, Tony Leung Chiu-Wai won the "Best Actor" with his lead role in "Where The Wind Blows", and the honorary prize – the Asian Film Contribution Award, while the AFA "Lifetime Achievement Award" goes to the 71 years' old Sammo Hung.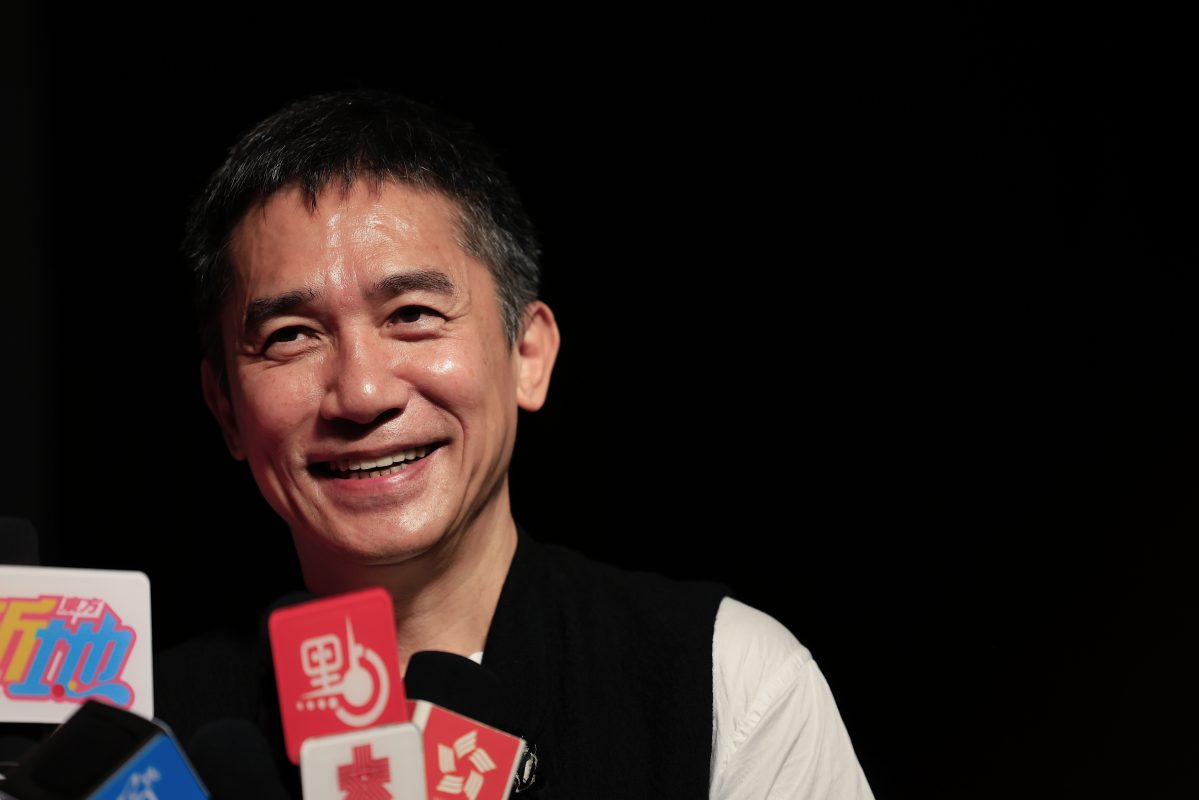 As more and more Hong Kong elements start flying off to world stage, this is certainly a strong push for the sector to continue to struggle and to thrive in the world theatre. Recently, the locally produced film, "A Guilty Conscience" is setting off new box-office record, another positive pitch of HK elements, HK momentum.
Hong Kong actor Andy Lau Tak-wah said on occasion, the spread of pandemic over the past three years certainly has put a pause to the growth momentum in the city. Right now, things are reset to normalcy, film industry should double up effort for the 3-years' lapse.
No boundary on the horizon of film & image
Today, it is never easy to be a Chinese overseas. On a cultural level, Chinese culture has been demonized, othered and objectified, while the sabre-rattling rhetoric of some populists has been infinitely amplified and turned into the established image of China in international countries.
Donnie Yen Ji-dan, HK-based martial arts director pointed out that "There isn't any boundary on the horizon of film and image. Film, so far, is still the most direct means for people across the sea to get to know HK, and to know China."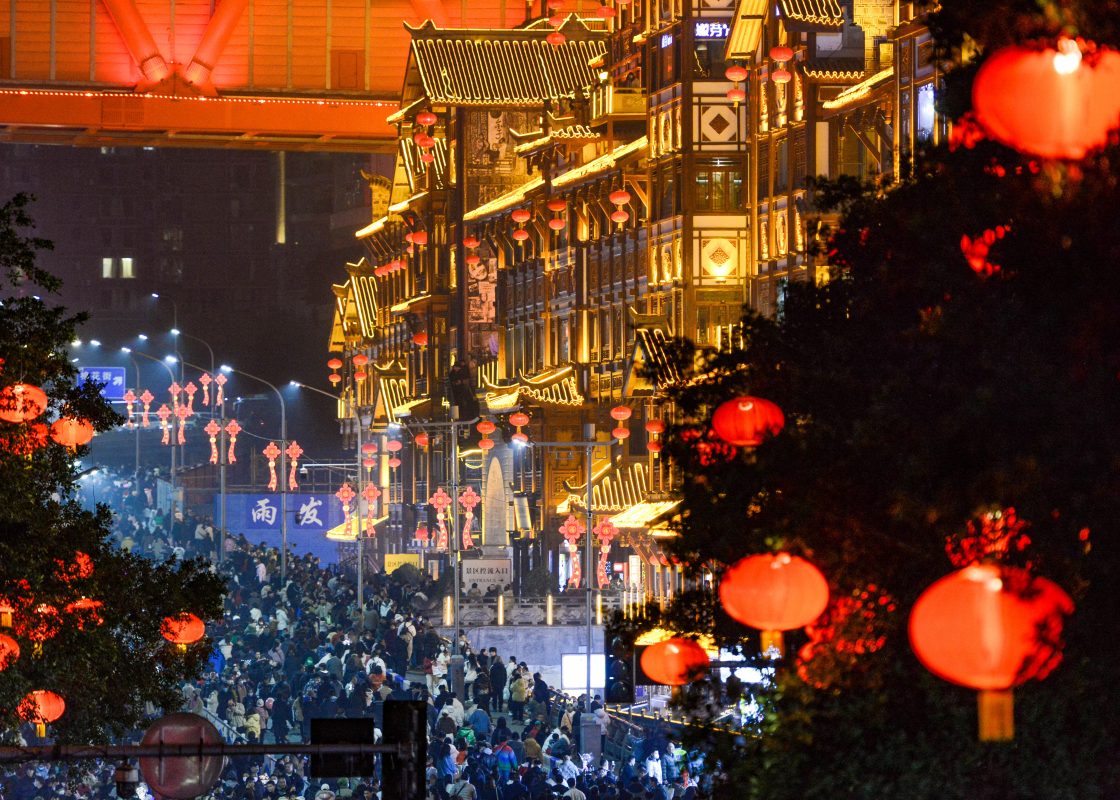 On the one hand, we should see this has been a trend for HK film to blend-in with China elements, China culture, which will mean infinite possibilities in terms of art as a form of creation. On the other hand, Hong Kong is a ready hub to tell good stories about China, as well as a springboard for Chinese art, literature and film to go aboard.
Don't ever miss out the forest
 We would probably miss out the whole forest if we should see Best Actress award as a single incident. Behind the scene, we could see Hong Kong elements, Asian elements, Chinese culture intensifying on films, on martial arts, on people's lives, on stories about HK, and about China, and about Chinese overseas, among many other wonder and awe.