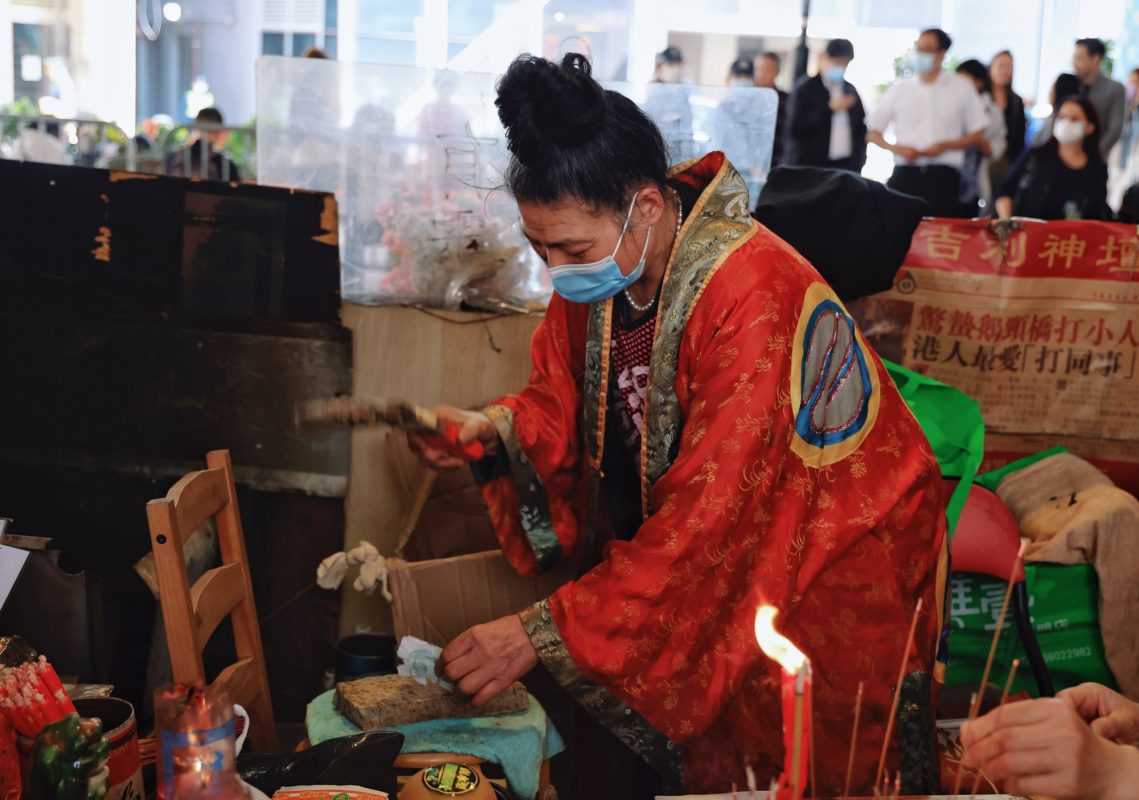 If you ever travelled to Hong Kong and dropped by Ngo Keng Kiu at Wan Chai, perhaps you could hear a rapid and constant rhythm as if someone is using an old slipper battering against sorts of concrete. And if you could manage to get close enough, you'd probably hear a senior woman chanting the curse:
"Beat your little head,
Your good luck come to the end,
Beat your little foot,
Till 'y out of breath…"
"Da Siu Yan" (打小人), or Villain hitting, is a folk sorcery popular in Hong Kong. We can trace back its origin to an ancient custom from agricultural societies in the Guangdong region.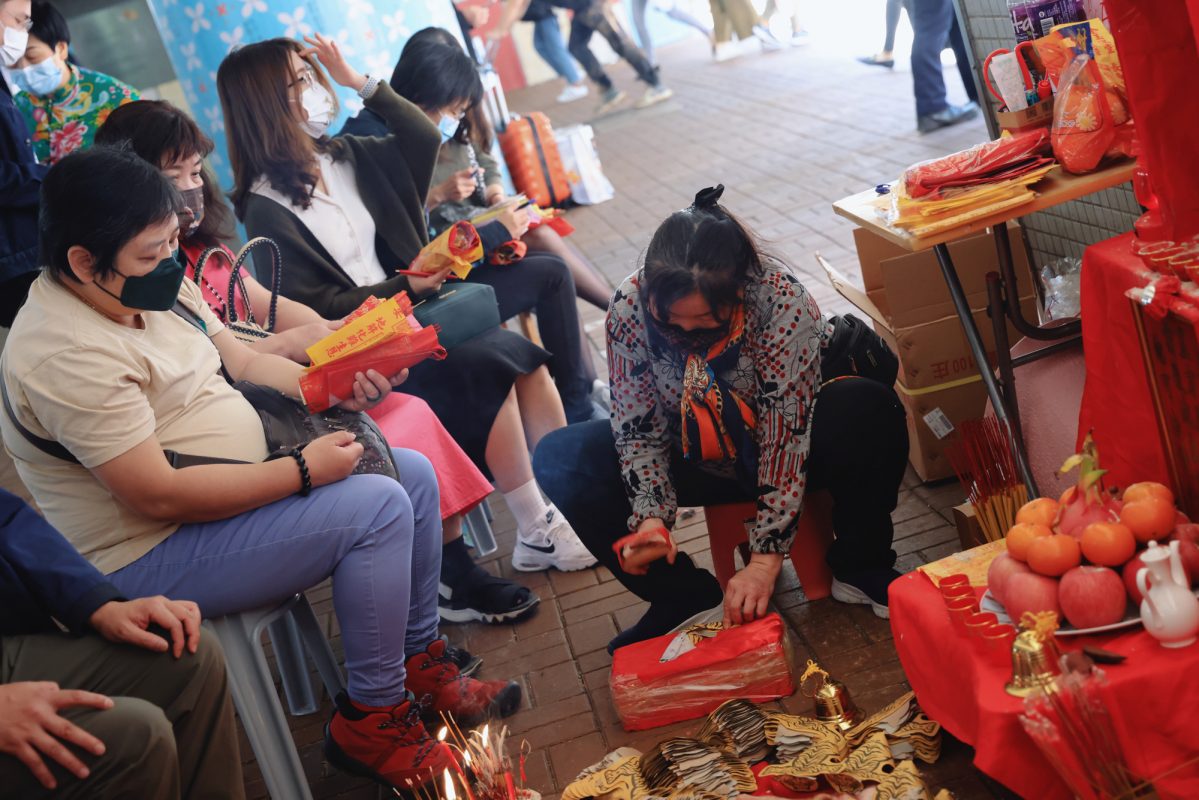 How?
Very often, villain hitters are acted out by a senior granny, you may call her "ritual mama." When they acted out the ritual, they use an old slipper to batter against the "villains", i.e., a symbolic figure-head on paper. Usually, the ritual mama will inform her clients they may write the name and birthday on top left corner of the figure-head, but birthday is optional.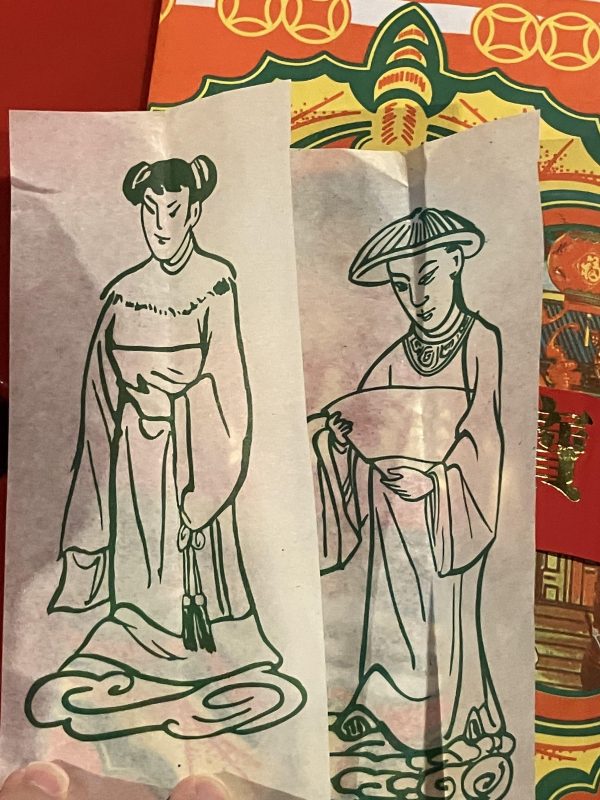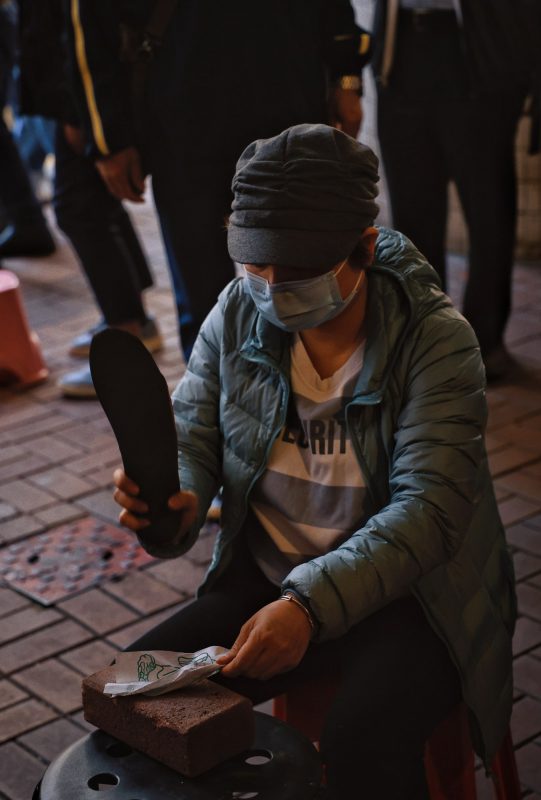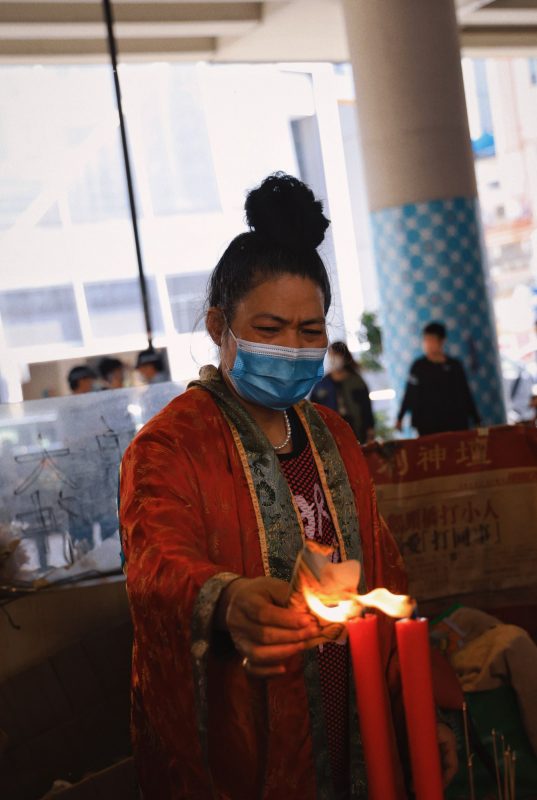 When?
As a matter of fact, villain hitting can take place on just about any day all year round, but Jingzhe, or "Awakening of Insects" (the 3rd of the 24 solar terms in the traditional Chinese calendars), is the most popular date.
Legend has it that: When Jingzhe arrives, all the hibernating species like snakes, insects, rats and ants, will be awakened by the first thunder in the new year, which leads to an early sign of disaster.
To rectify the hazard, villagers gathered to worship the "white tiger" (deemed as king in the animal species), by smearing pig's blood onto little paper tigers as a means of sacrifice and feeding the tiger. They believed the ritual would annihilate hazardous insects.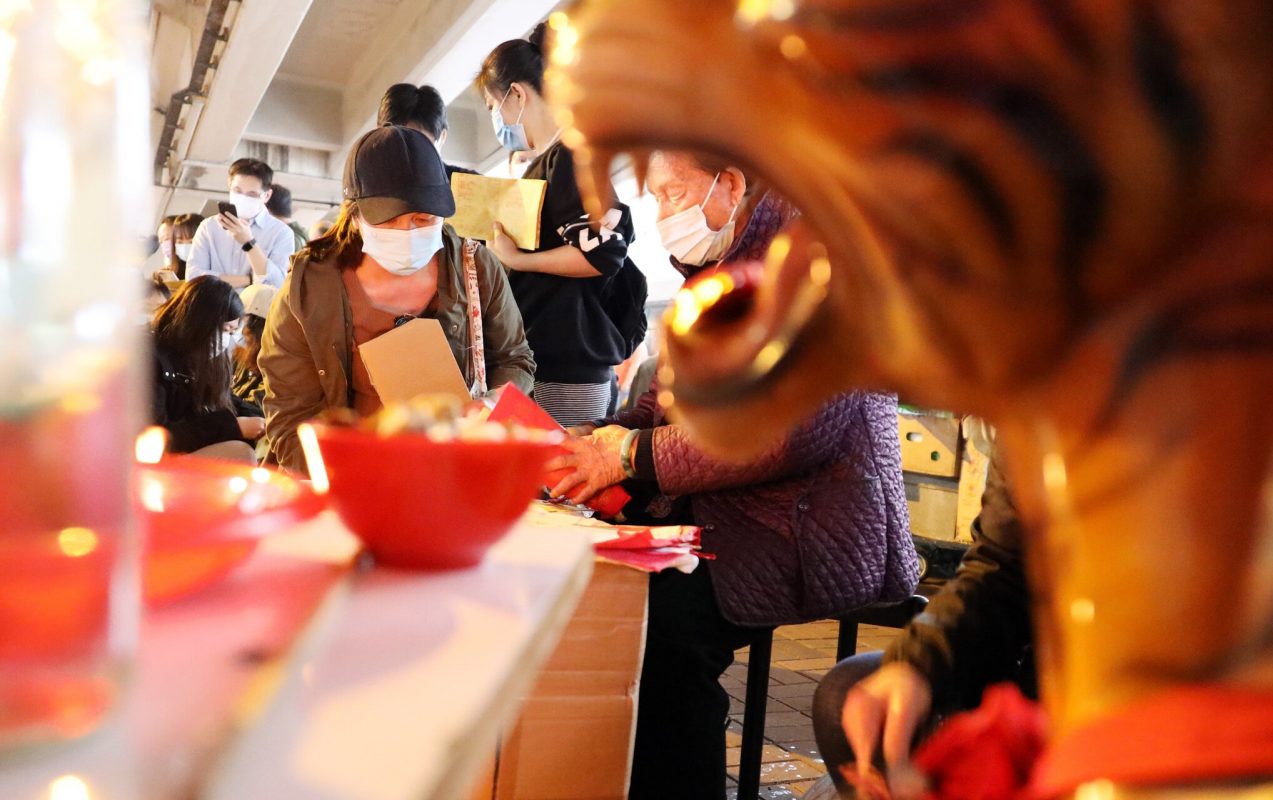 As time passed, "villains" gradually morphed into the role of the notorious "white tiger" and becomes the object of exorcisms and banishment. According to legend, if villain hitting is taking place in the presence of the "white tiger", the villain be subdued by the king of animals, thus we could refrain from the plague and trouble from the villains.
Thus, people get to see villain hitting and Jingzhe as almost equal – "hitting" has reached its peak on Jingzhe.
Where?
Hong Kong has several places providing villain hitting, but Ngo Keng Kiu (the area beneath the Canal Road Flyover) at Wan Chai is always a hotspot, probably the most popular one.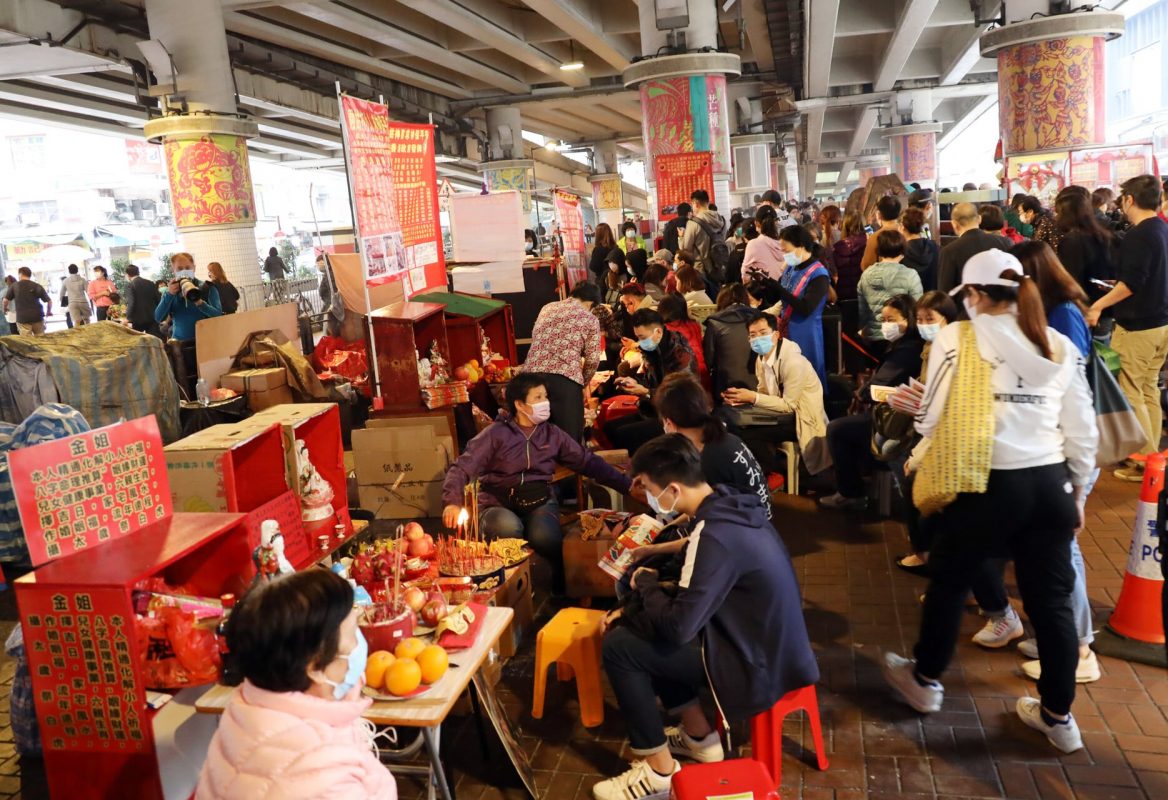 Each year when Jingzhe is near, you can see the area is busy with people. There used to be a saying that Ngo Keng Kiu happens to be located at a junction where "three evil spirits" are crossing the others, which is considered a place of abundant yin energy, also makes it the best-fit for villain hitting.
This year, with the waning of the pandemic, the ease-up of pandemic-related quarantine, opening up of borders between HK and mainland China, we're not surprised at all to see an upturn for this villain hitting business.
From source, around 11am on the day of Jingzhe at Ngo Keng Kiu, a hundred people already joined in the long queue waiting for their turn, while some other booths nearby had somewhat like 30 people in line. It took the crowd more than half an hour to wait in line before their turn came for the ritual. A "mama" has noted, business has gone up by 30% for this year's Jingzhe.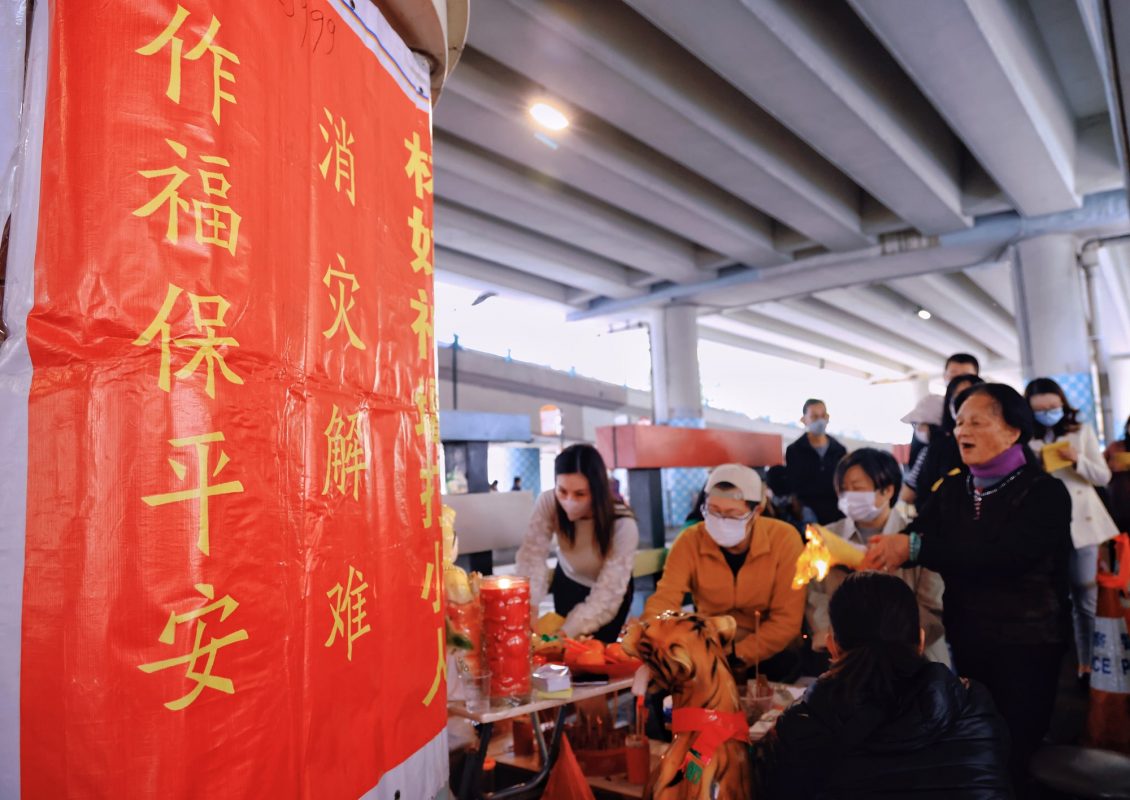 Why?
Generally, people by this ritual of villain hitting, they wish they can revert the plague and disaster.
Does it work?
In fact, we can see this as a sort of "psychological relief". In 2009, Time Magazine identified villain hitting as the best folk ritual in Asia, and deemed this as the most pleasing way to voice emotion in Asia.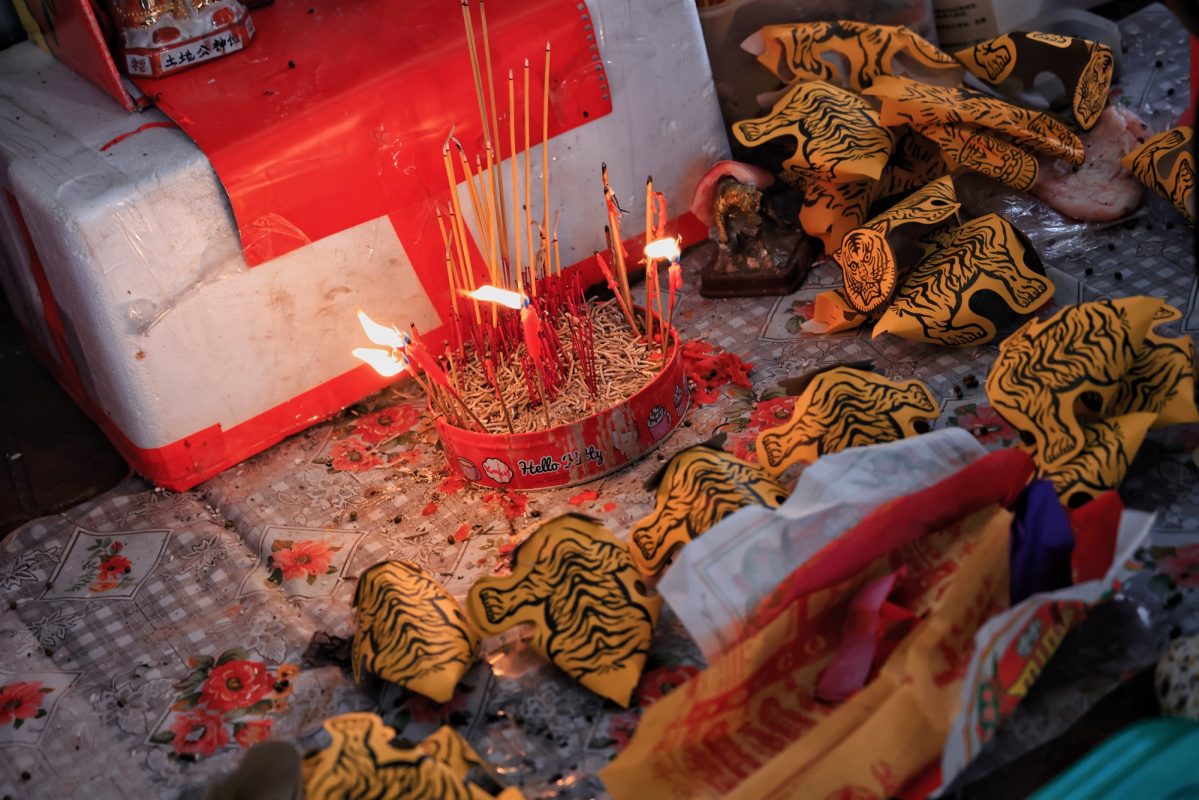 To a certain extent, the "villain" is not necessary a real person. The simple act of this ritual may reflect some truth about the social issues in the community.
For an instance, at time when the pandemic was most severe, the public turns to villain hitting as a way to address the epidemic and dispel the evil spirit, or better still, to beat away COVID-19.
Now we see that the pandemic is almost over, a patron for villain hitting told us that "this seems the pandemic has passed over, so the villains will be no one in particular, but a wish for more peace."
Another stock agent told us, in the previous decade, he came to the ritual just to increase their fortune. As luck dictates, their wealth has increased in the following years. In time when the stock market is getting quiet, he patron Ngo Keng Kiu again, wishing for a good year ahead.
In the past few years when Hong Kong was in social turmoil, some people would resort to villain hitting and prayed that everything would go smoothly in the coming years, Hong Kong would be less contentious and society would remain harmonious and stable.
Villain hitting actually becomes an expression for multi-culturalism in HK.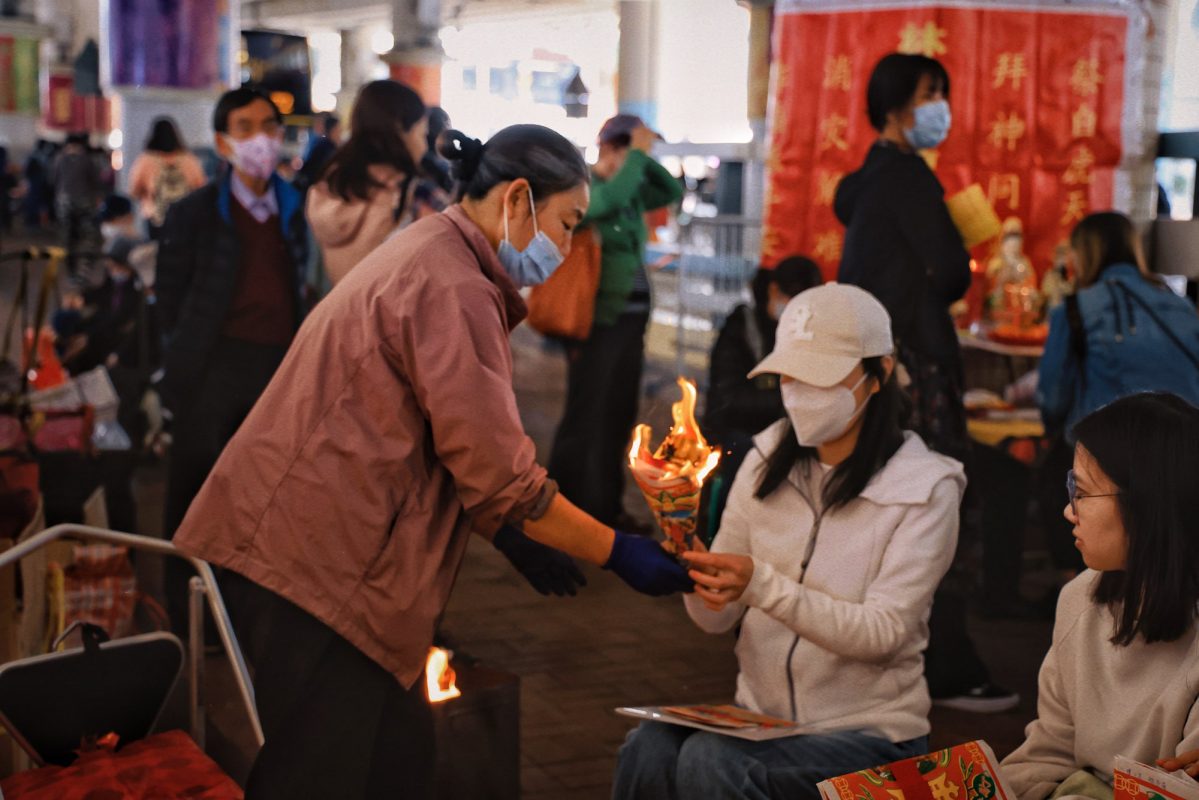 This apparently non-scientific tradition, seems to us more as a form of sentimental transfer and console. The ritual is particularly booming in busy junction between Wan Chai and Causeway Bay, which has fittingly testified to the seamless blending of old and new culture, and also to the high degree of inclusiveness and acceptance in HK community.
Today, words about villain hitting have spread to Caucasians in HK, we can see foreigners come to these small booths for the "beating". This ritual becomes so well known that we've seen English-version of the chant.
Next time, when you come around Ngo Keng Kiu in Wan Chai, you should know by now, behind those spell and curse from senior "mamas", there is a thick layer of "Insects Awakening" legend.