This is already the 56th occasion when Luo Shujian (the father) was pushing his son, Xiaobai, along by his side. They, together, took 1 hour and 59 minutes to hit the finish line at Shenzhen Marathon on mid-Feb 2023.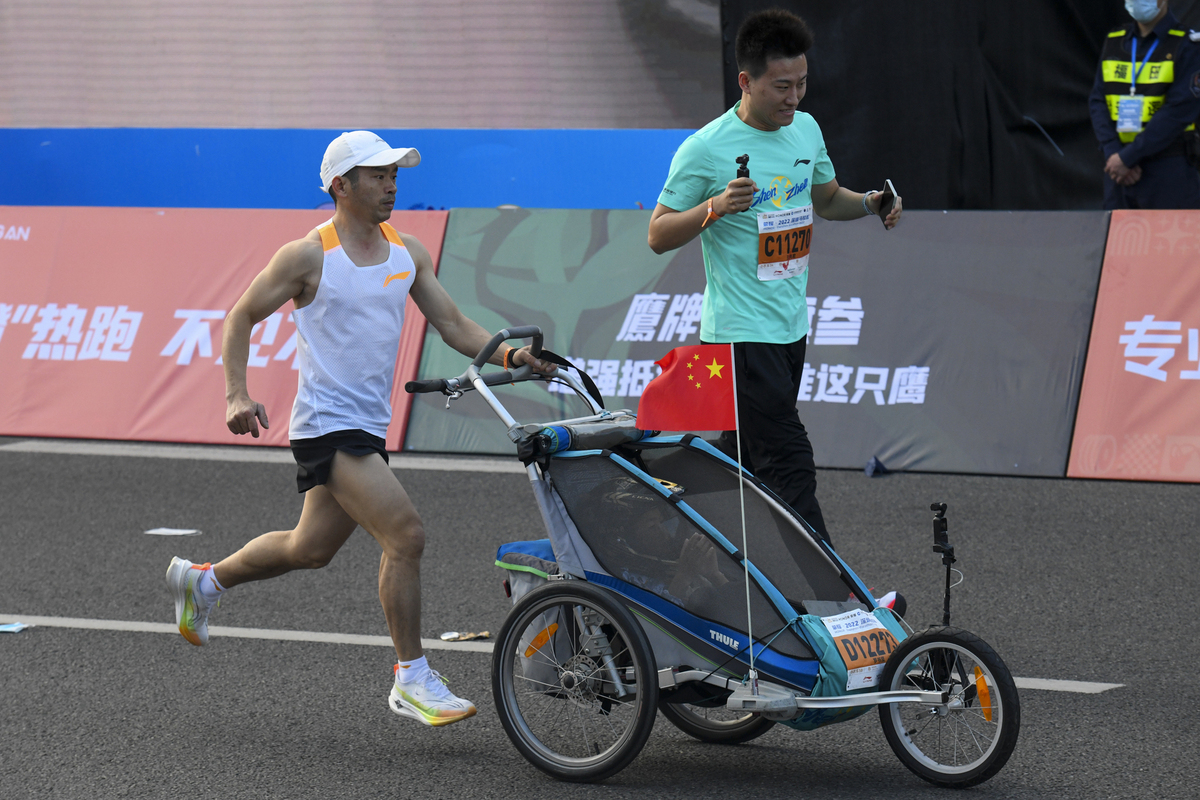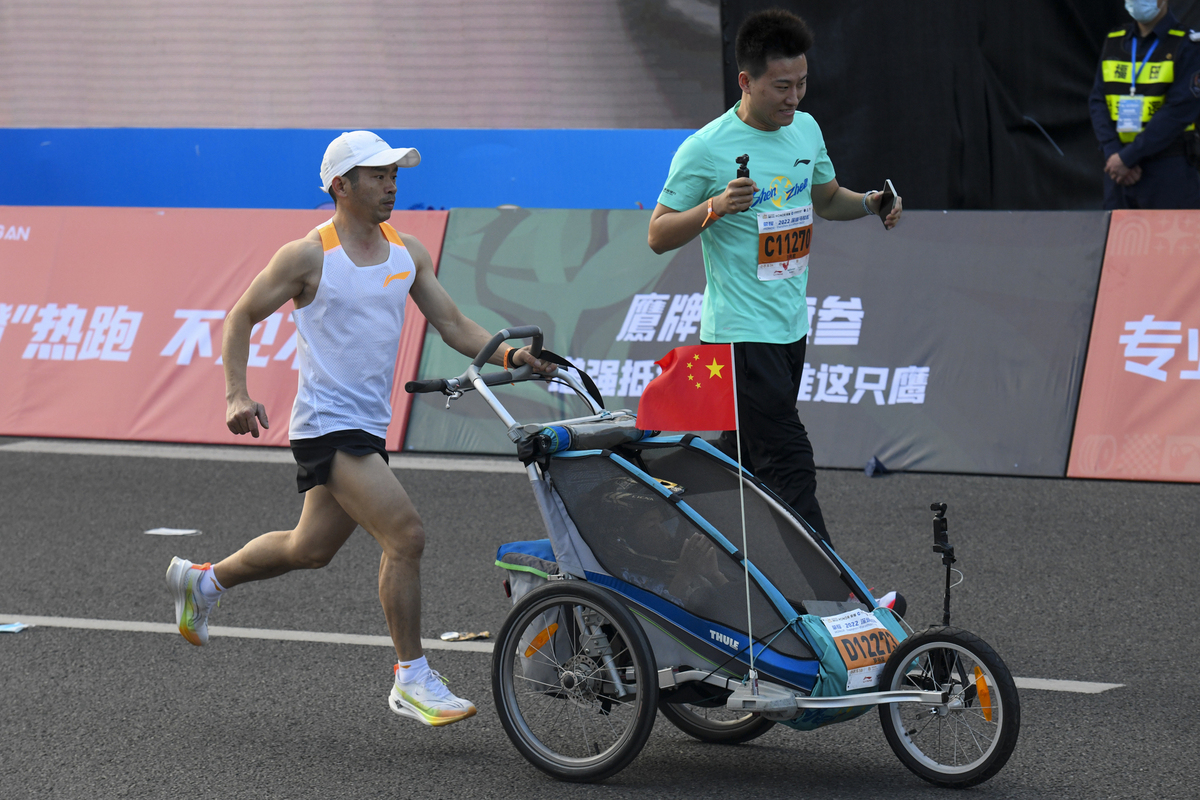 (Photos/Xinhua)
"I haven't had sufficient preparation for the race, I decide to join the half-marathon instead," noted by Luo. He later added this race isn't intended for him, but for his son, who has always enjoyed the game.
Luo, a 45-year-old father, lives in Jinhua city in E. China's Zhejiang Province. He is a delivery man by profession who works 12 hours per day without any sports experience.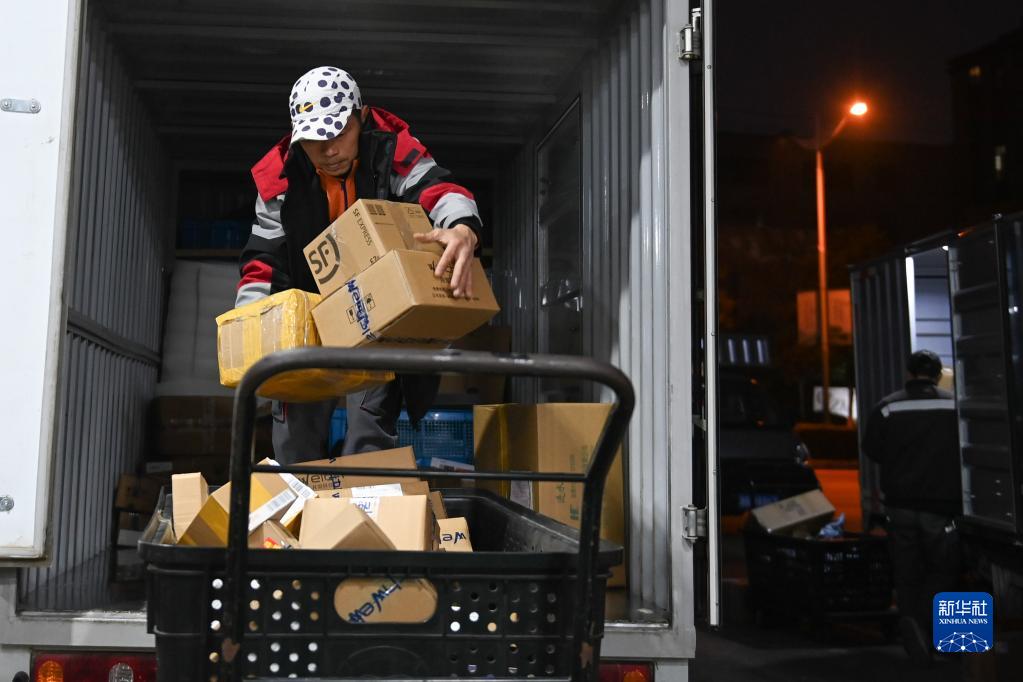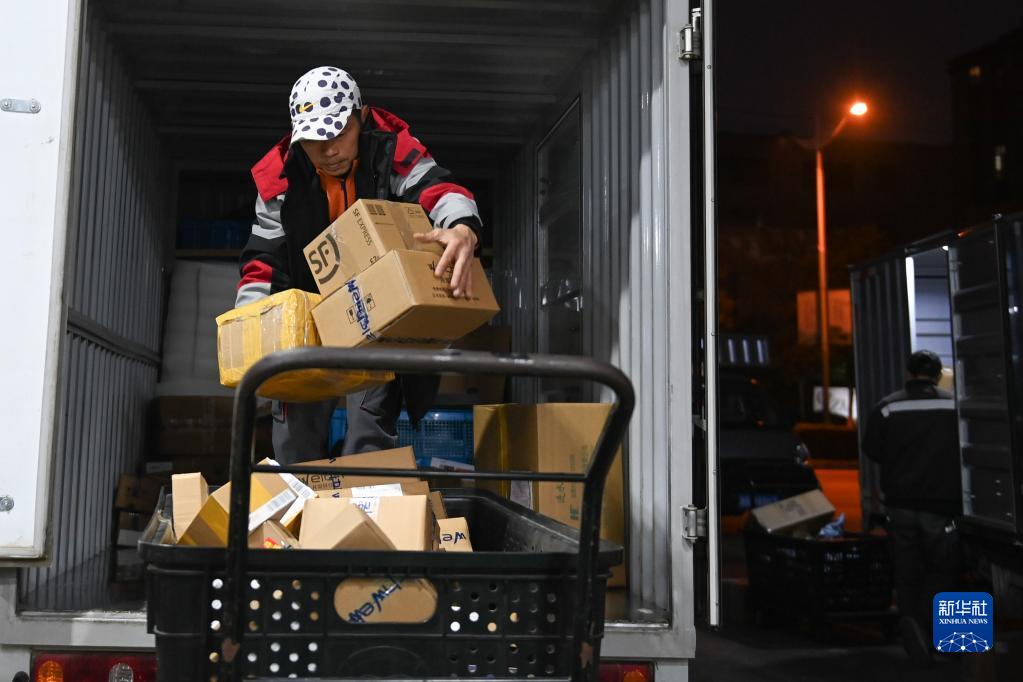 (Photo/Xinhua)
Xiaobai, Luo's 13-year-old son, will probably needs permanent care and attention from his parents. Xiaobai is diagnosed with cerebral palsy due to a severe asphyxia condition not long after he was born, that was the year 2009. It took him over two years to learn how to walk.
As if this injury is not difficult enough, the young boy also develops sign of autism and is inflicted with epilepsy, and his level of intelligence is near that of toddler. Most of the time, Xiaobai is home-bound as he cannot speak and go outside independently.
Let the high spirit keep rolling
After reading the legendary story of Team Hoyt, Luo is greatly inspired.
Team Hoyt is related to the story about father Dick Hoyt and his son Rick Hoyt, who also has cerebral palsy; both are from Holland, Massachusetts. They depend on each other as one great team working together in various athletic endeavors, including marathons and Ironman Triathlons.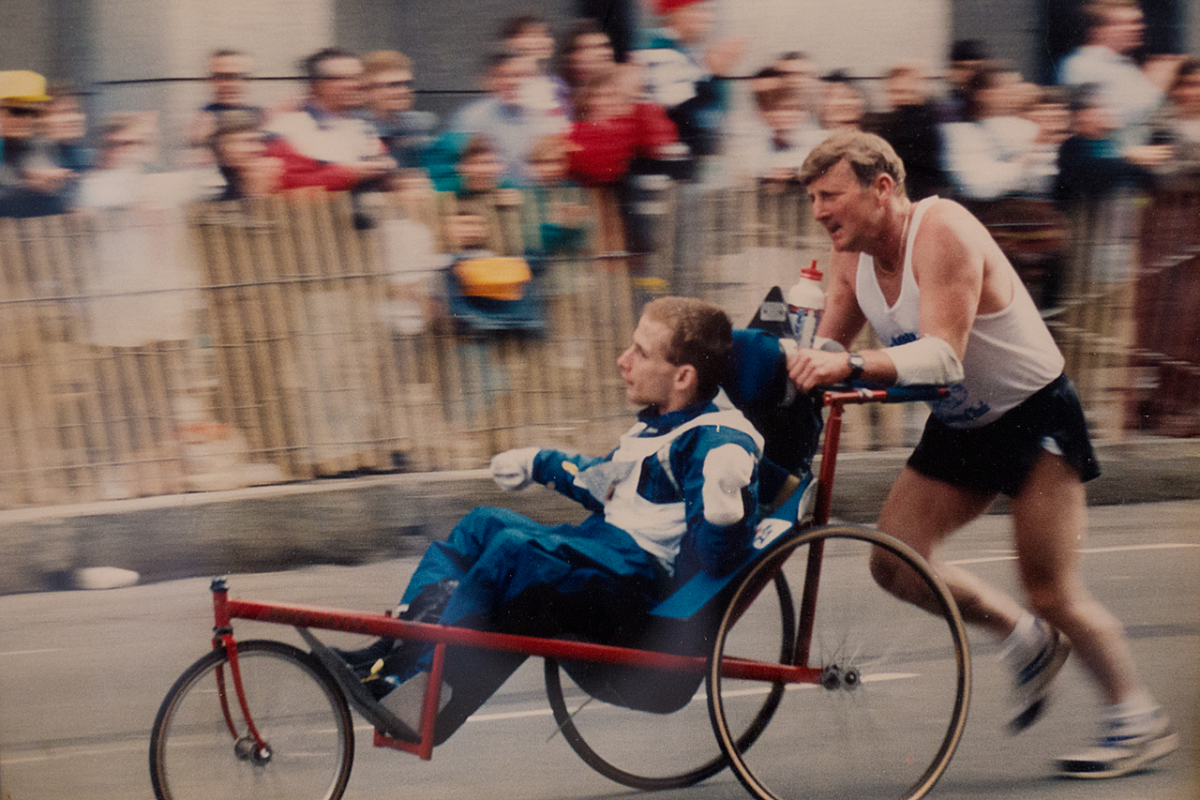 (Photo/Team Hoyt Website)
At each contest, Dick pulled Rick along in a special-designed boat as the father swam side by side with him, carried him in a special customized seat at in the forefront of a bicycle, and pushed him along in a specially-made wheelchair as the father picked up speed to run.
Together, Team Hoyt had competed in 1,130 endurance events, including 72 marathons.
Inspired by Dick's spirit, Luo started undertaking marathon training activities with Xiaobai. He did not want to spare any efforts on his part, as long as this can give Xiaobai a full and happy life.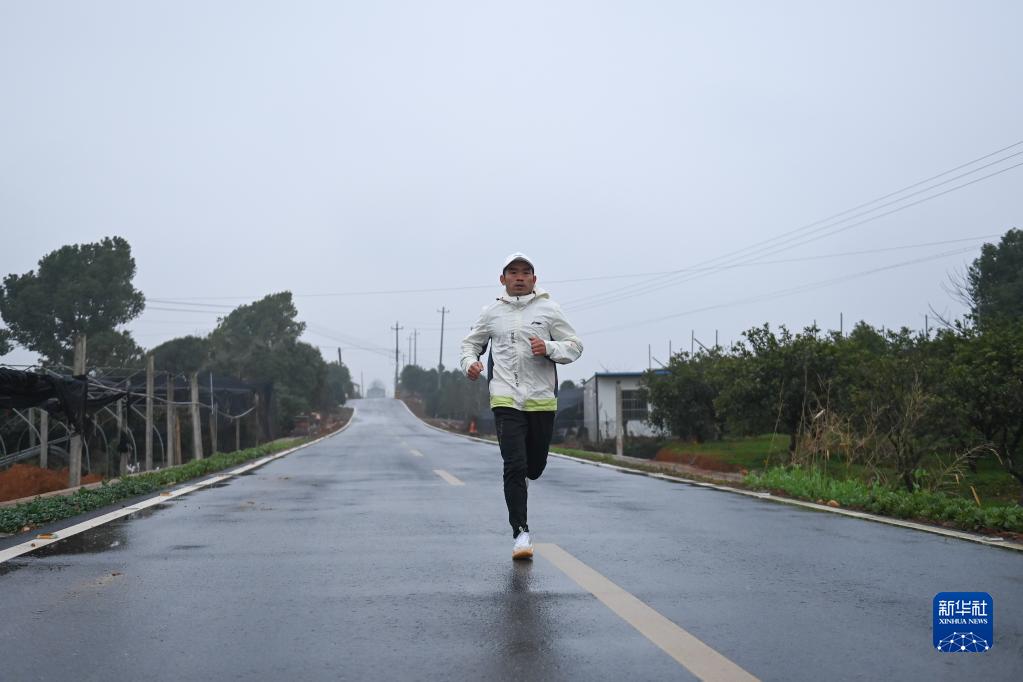 (Photo/Xinhua)
Without any proper training and experience for long-run previously, Luo needs to commit himself to serious physical workout – He gets up at 4:30 am every day and starts the run by 5:00 am, before he heads for work later of the day.
In 2015, Luo and his son entered into their first marathon race. Once the first one starts, more and more races follow. To-date, they have joined 56 marathons together!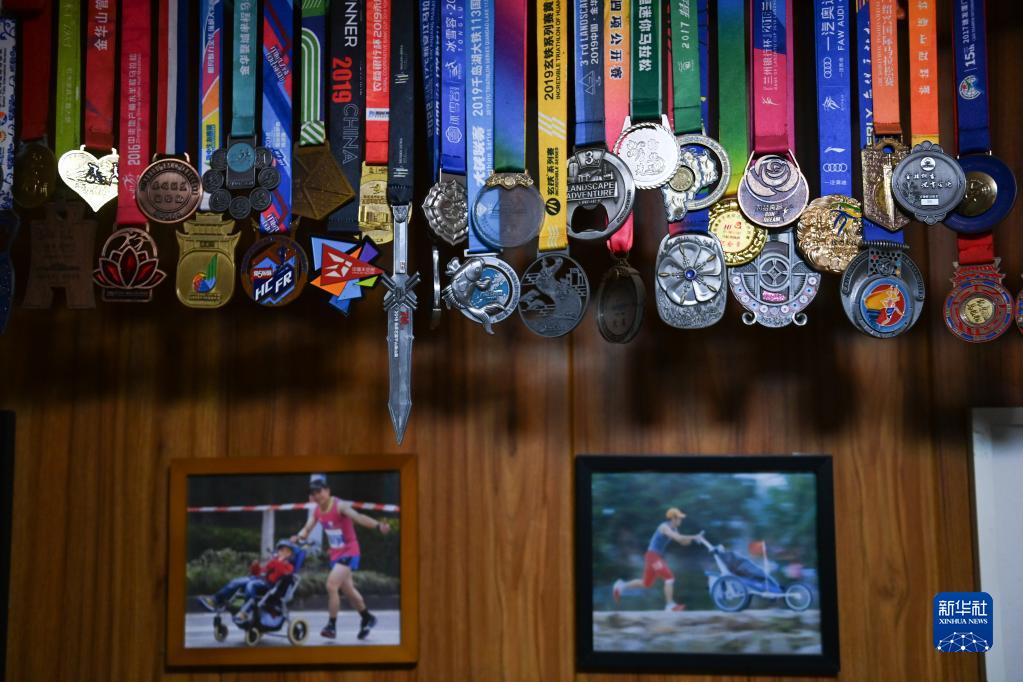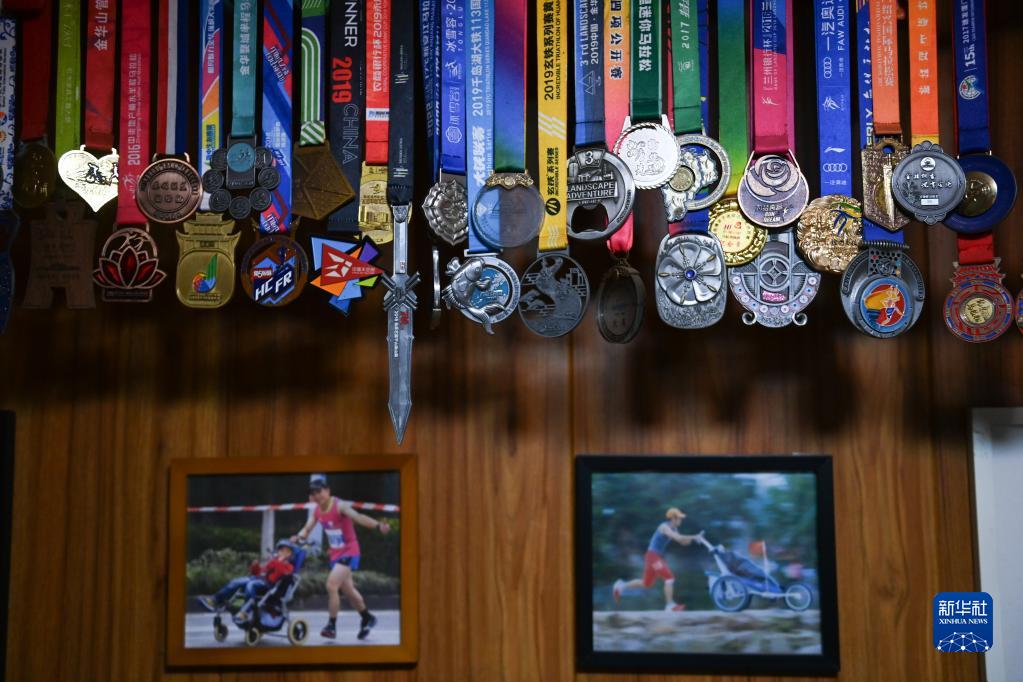 (Photo/Xinhua)
Let's go outside to see the world
In fact, do not expect to be comfortable in a wheelchair. Luo said: "Xiaobai has the same state as runners. He gets excited when he is in good fitness and feels exhausted in poor fitness."
Although Xiaobai can't express any emotion by speaking, "when he is clapping and smiling, it means he is very happy," Luo said. "My son enjoys the races and is keen to see the world outside".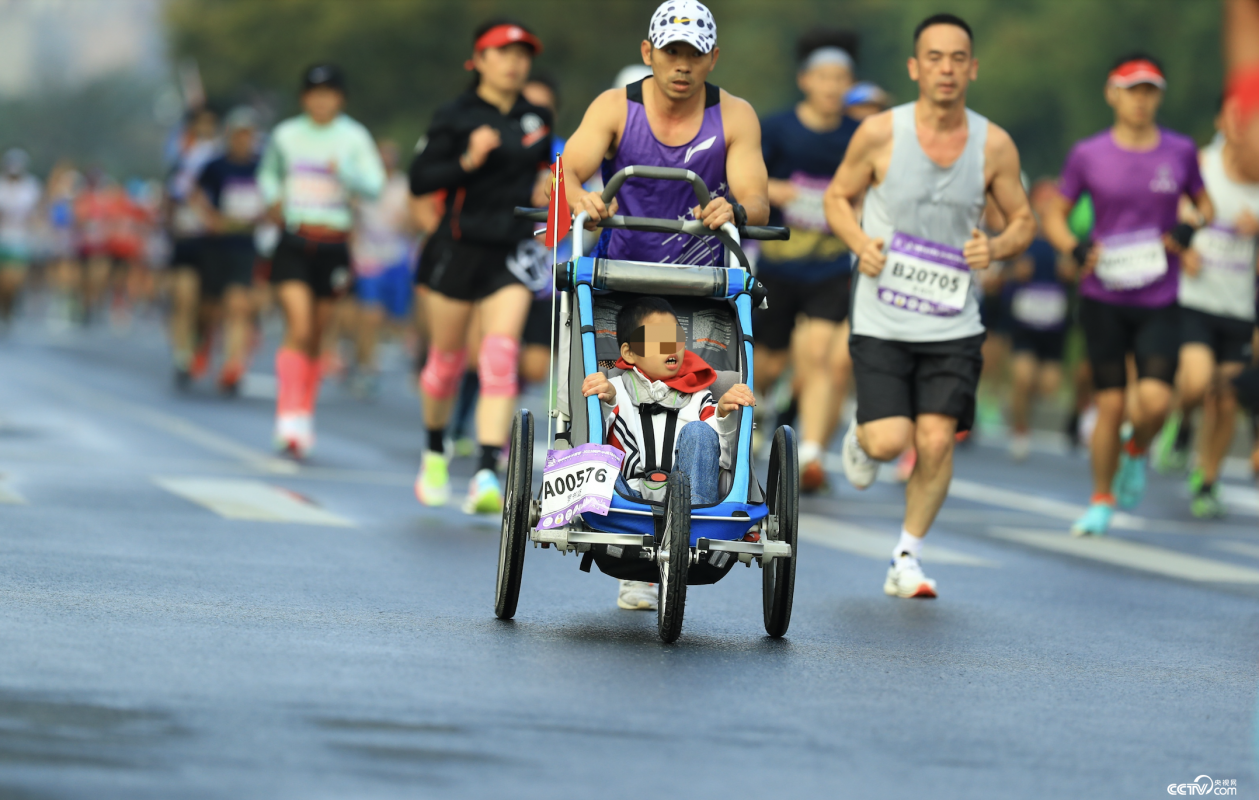 (Photo/CCTV)
Because of the itinerary of the race, this has brought the father and son to many places: to see giant pandas in Chengdu, to climb the Great Wall in Beijing, to enjoy sunshine and beach in Xiamen, and so on.
Joining for marathon races have practically taken them to wider landscape to see so many – an experience that brings along cheers and happy memories.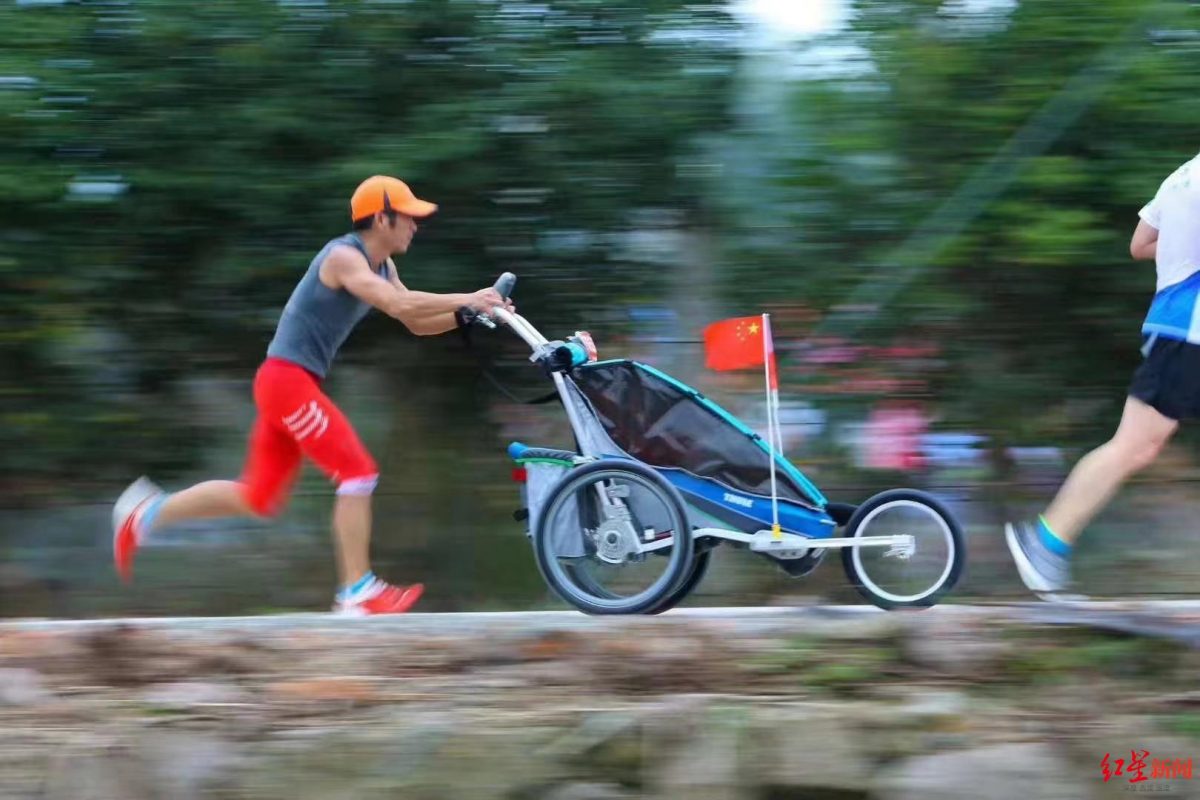 As Luo is deeply inspired by Team Hoyt, we're all so much inspired by Luo – the father who won't give up easily, who is always keen to say, "let's do the run, together"!