A magnitude 7.7 earthquake struck Turkiye's southern province of Kahramanmaras at 4:17 am local time (0117 GMT), followed by a magnitude 6.4 quake a few minutes later in the country's southern province of Gaziantep and a magnitude 7.6 earthquake at 1:24 pm local time (1024 GMT) in Kahramanmaras Province.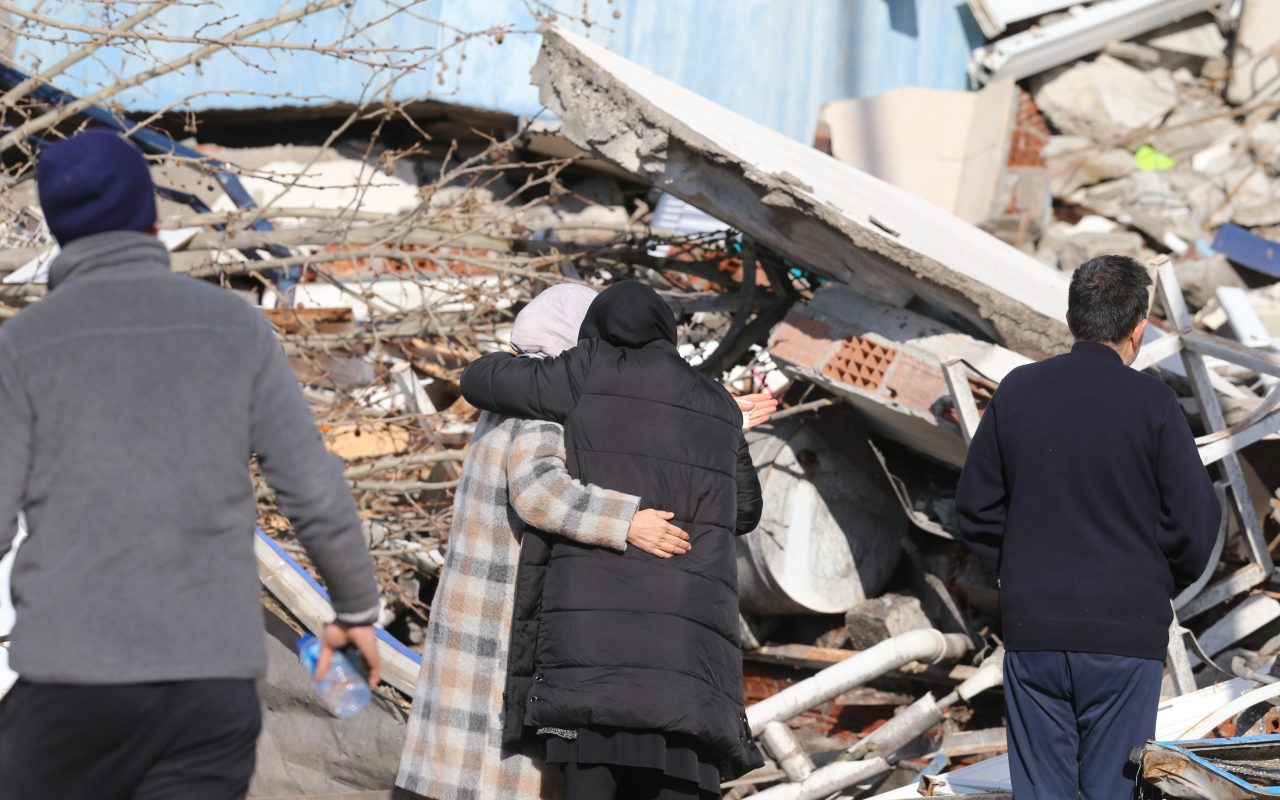 The earthquake hit the heavily populated areas. The epicenter was near Gaziantep, a major city and provincial capital in Turkiye. Nearly 6,500 buildings collapsed and countless buildings damaged, that would include some cherished historic sites were badly torn, such as castle in Gaziantep, citadel in Aleppo and Syrian famous Citadel.
The number of reported casualties is the most overwhelmingly painful.
According to latest data released by authorities and rescuers, the death toll from Monday's devastating earthquakes in Turkiye and Syria has surpassed 21,000.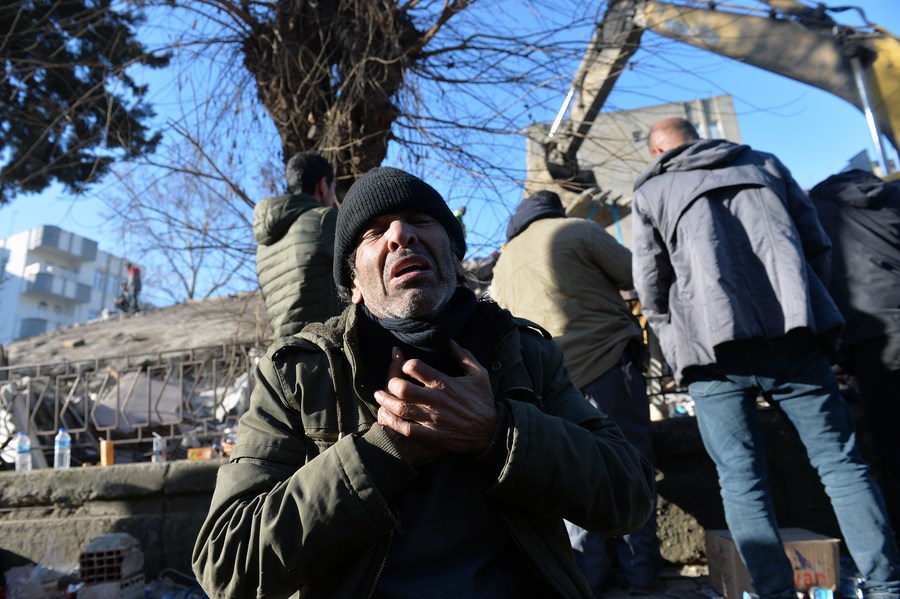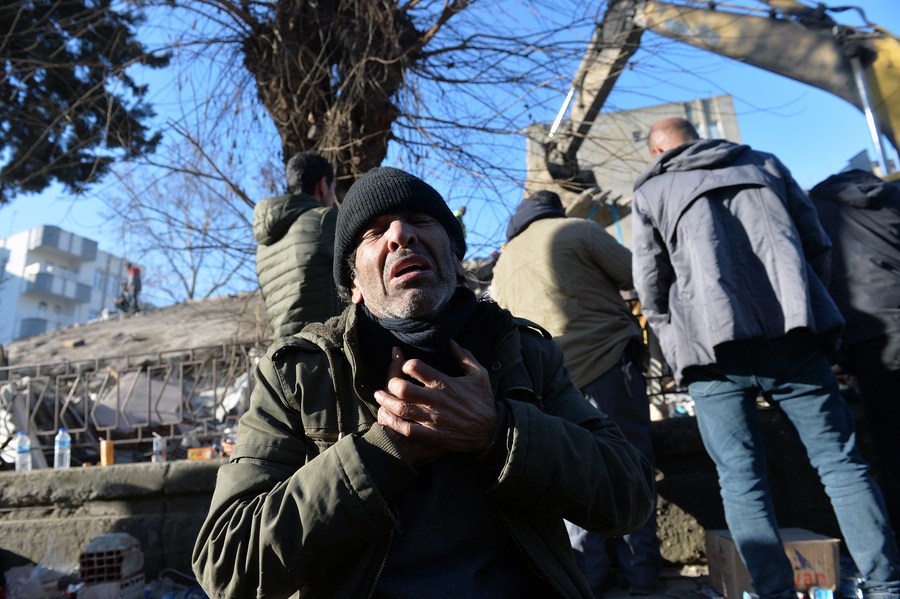 Afterwards, international search and rescue teams around the world rushed to the quake-impacted zone to assist in rescue efforts, which includes China.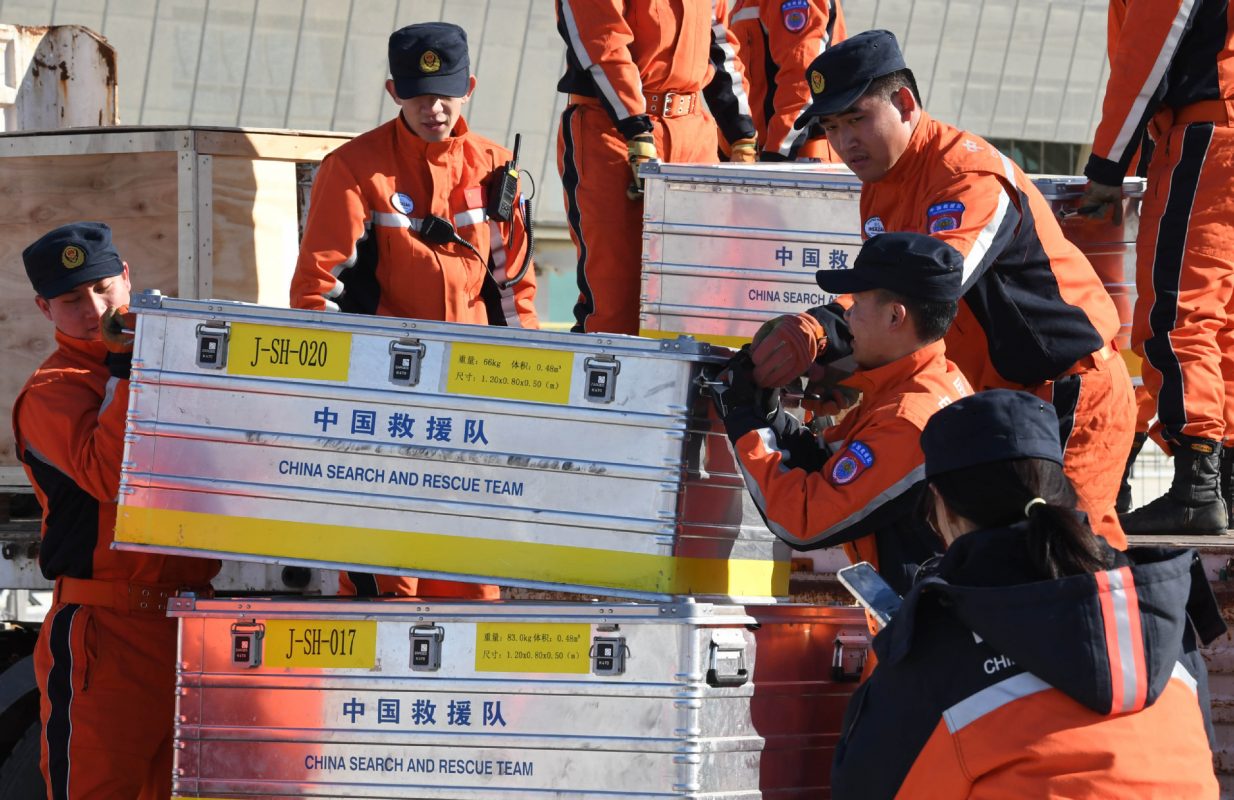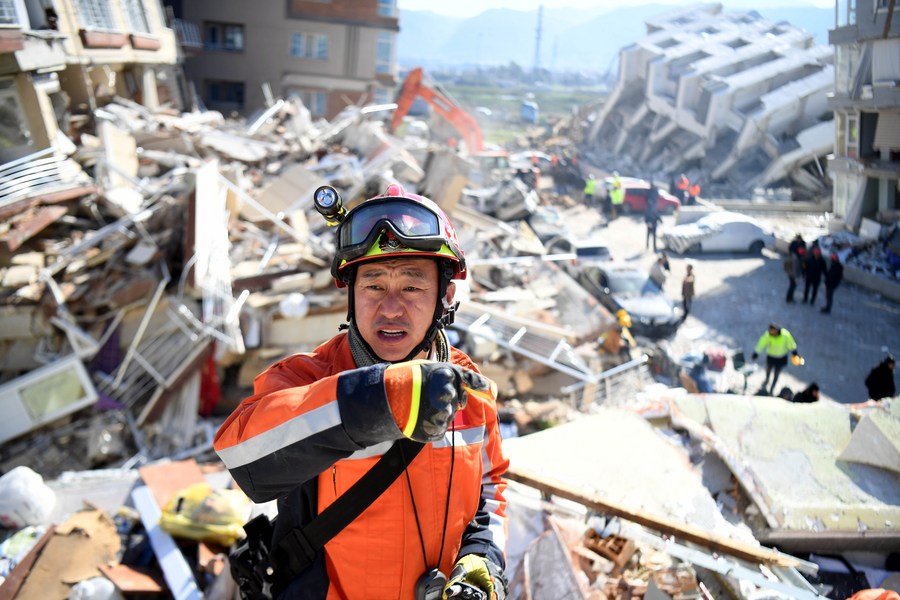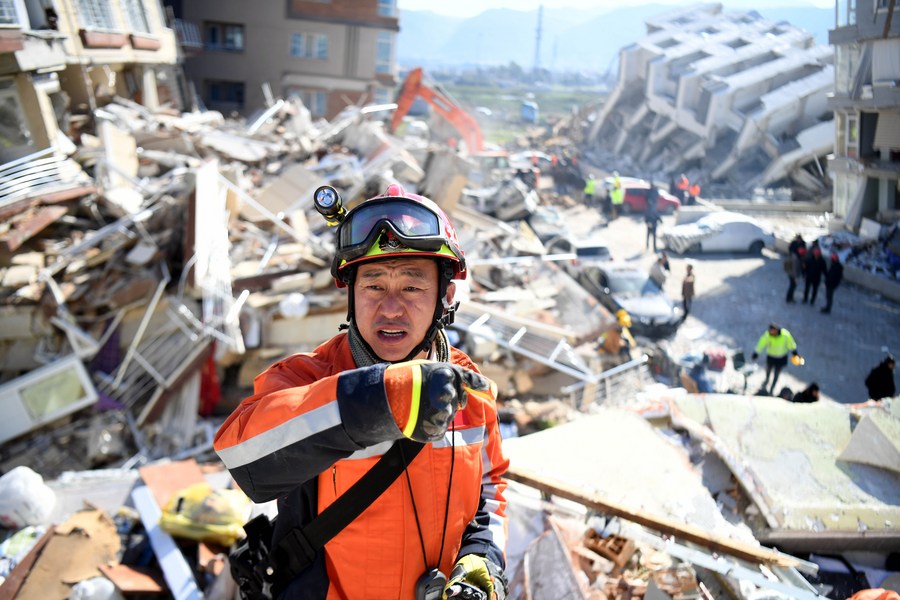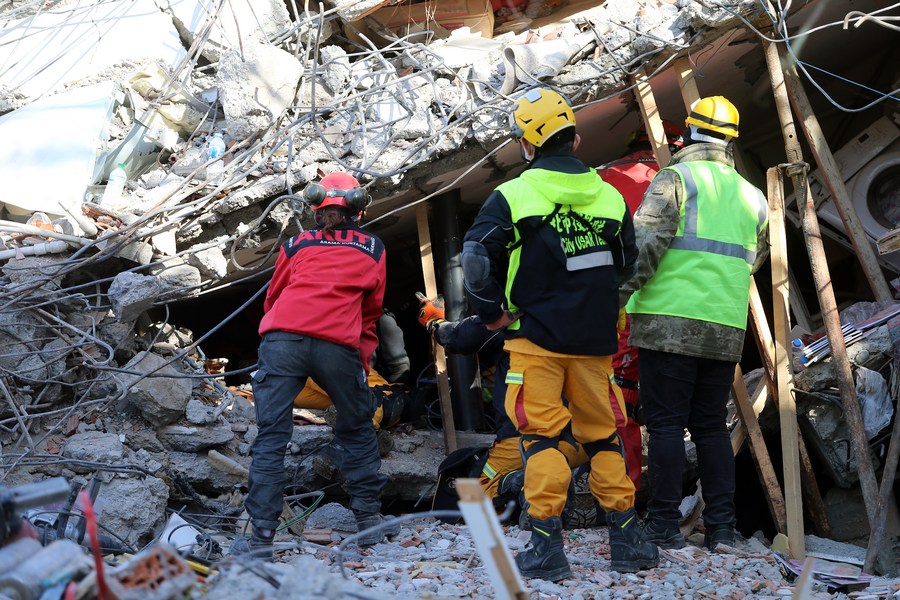 For instance, the Chinese government sent an 82-member rescue team with equipment and supplies to join earthquake relief efforts in Turkiye on Tuesday afternoon. Hong Kong has sent 59-member team with 2 search dogs and approximately 8 metric tons of equipment, which includes life detectors and masonry cutting machines.
"Let us all cheer for the rescue team. The SAR government will fully support the team and ensure they complete the mission smoothly," Chief Executive John Lee Ka-chiu wrote in a Facebook post.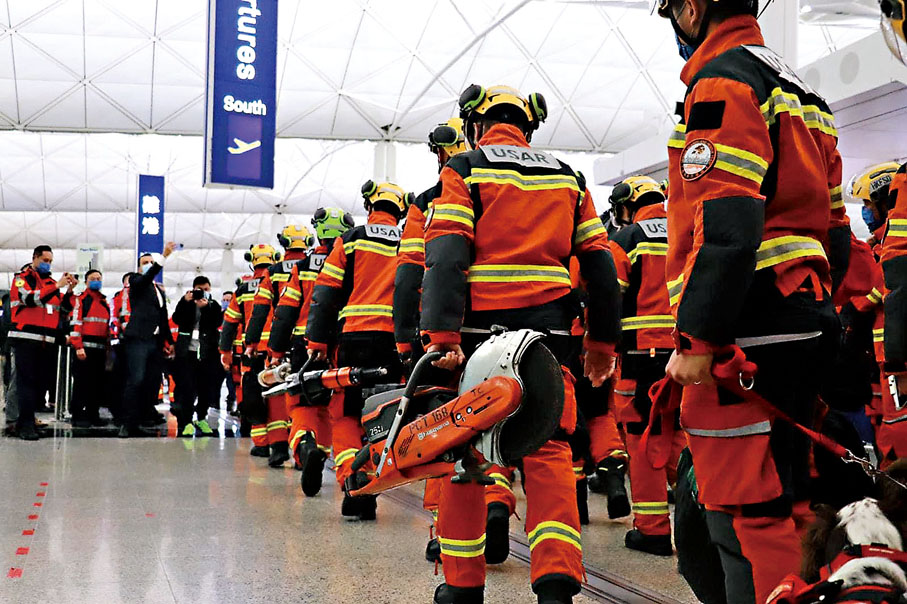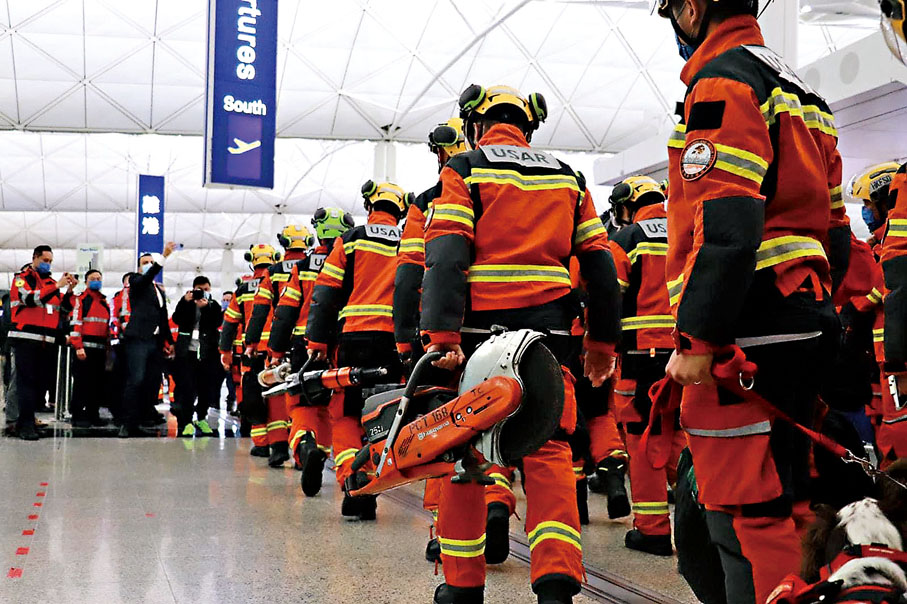 Except government, several volunteered and civilian rescue teams around the nation also sent personnels to Turkiye and Syria to assist in the rescue efforts.
Blue Sky Rescue (BSR) team is a professional non-profit search-and-rescue organization. Chongqing BSR team arrived in the southern Turkish city of Malatya, and they found one victim and two survivors with the rescue work underway by press time.
Separately on Wednesday and Thursday, the Shenzhen Rescue Volunteers Federation sent two rescue teams to Turkiye.
The 6-member team includes five members with international rescue experience, and one Turkish volunteer who will be responsible for translation and coordination throughout the process. The following 17-member team brought 1.7 tons of heavy equipment.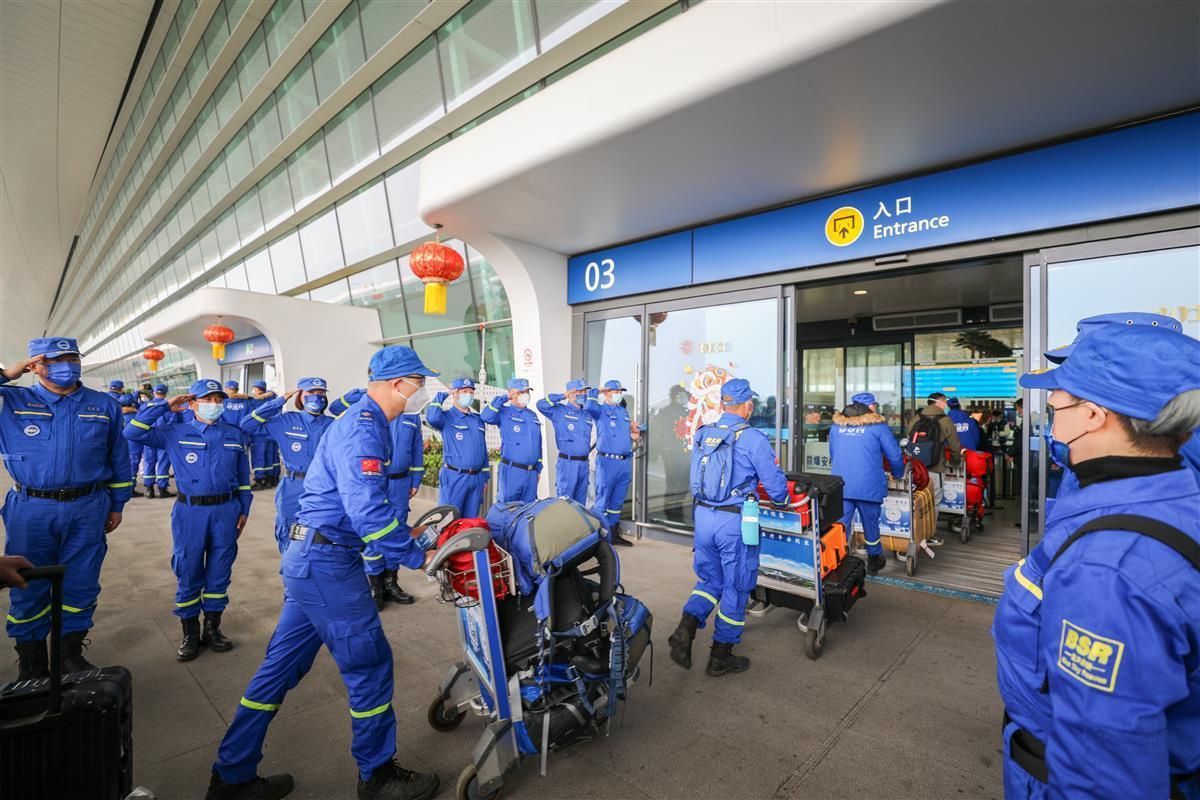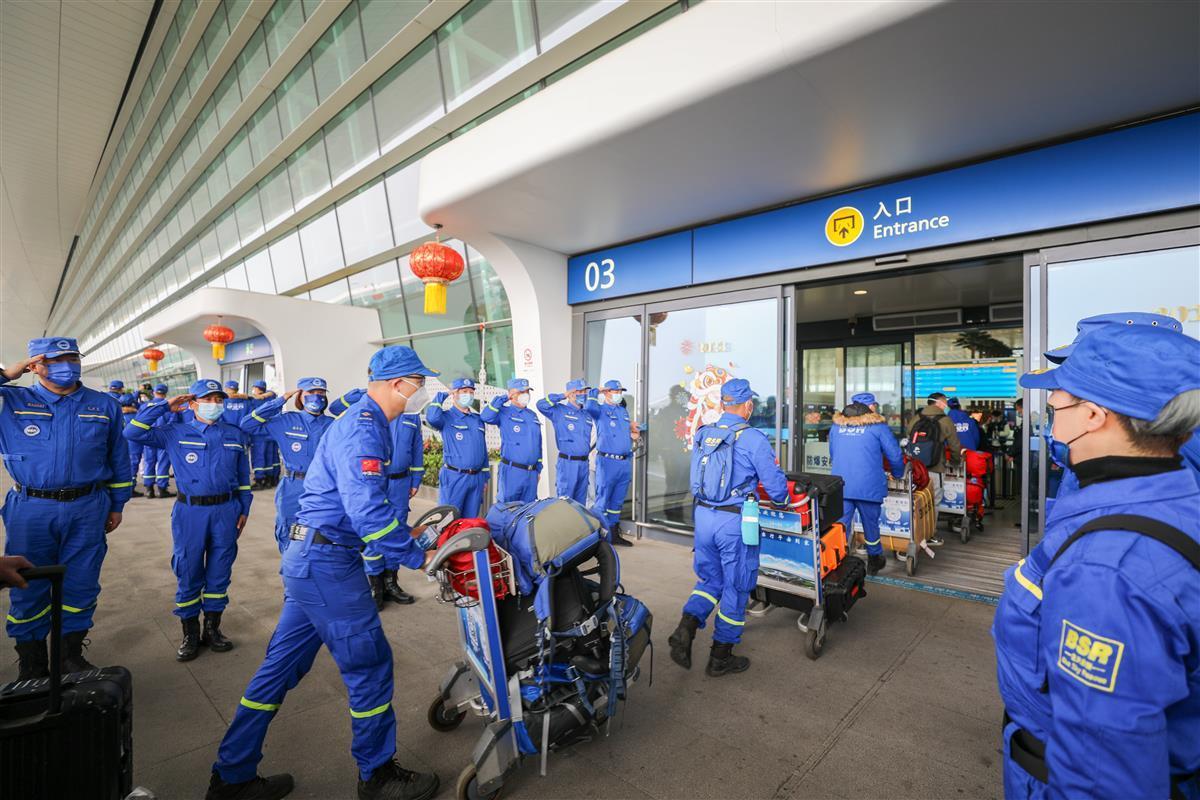 During operation, China's rescue team, together with local rescuers, has helped pull three survivors out of the rubbles as of 8 pm Thursday local time after working constantly for over 30 hours, according to the Ministry of Emergency Management.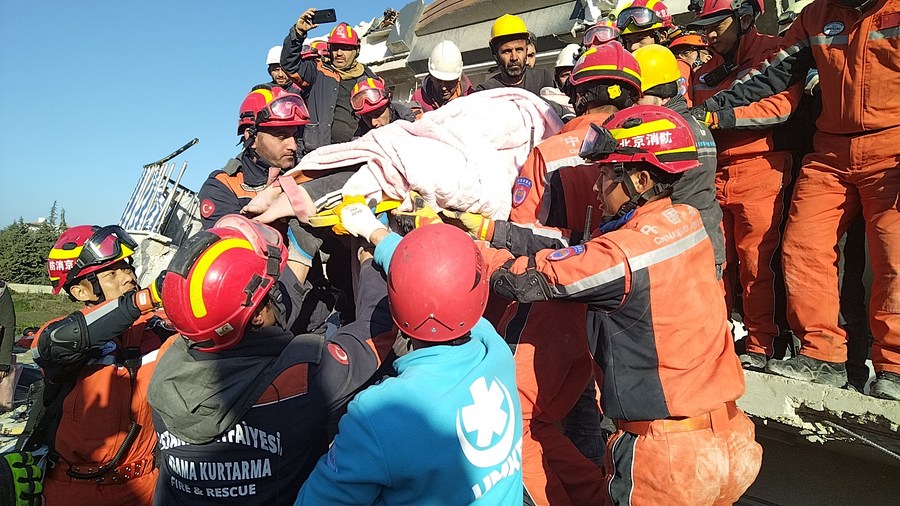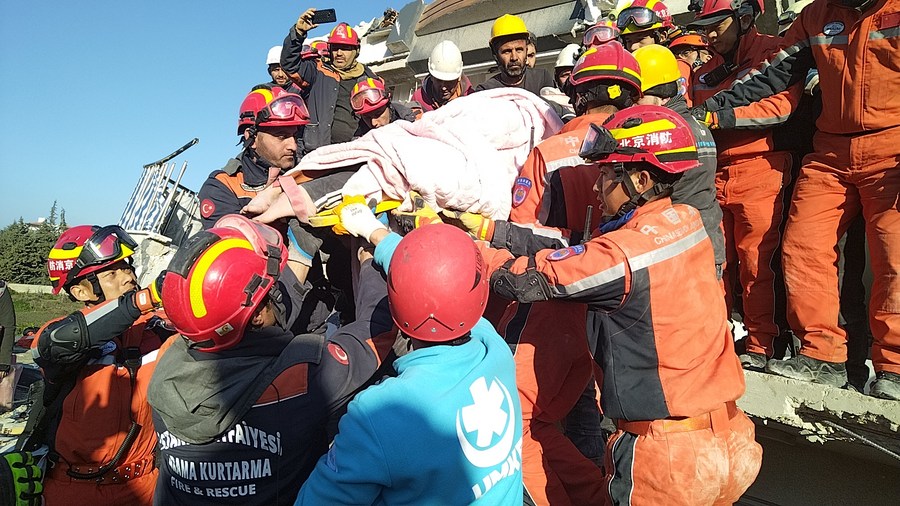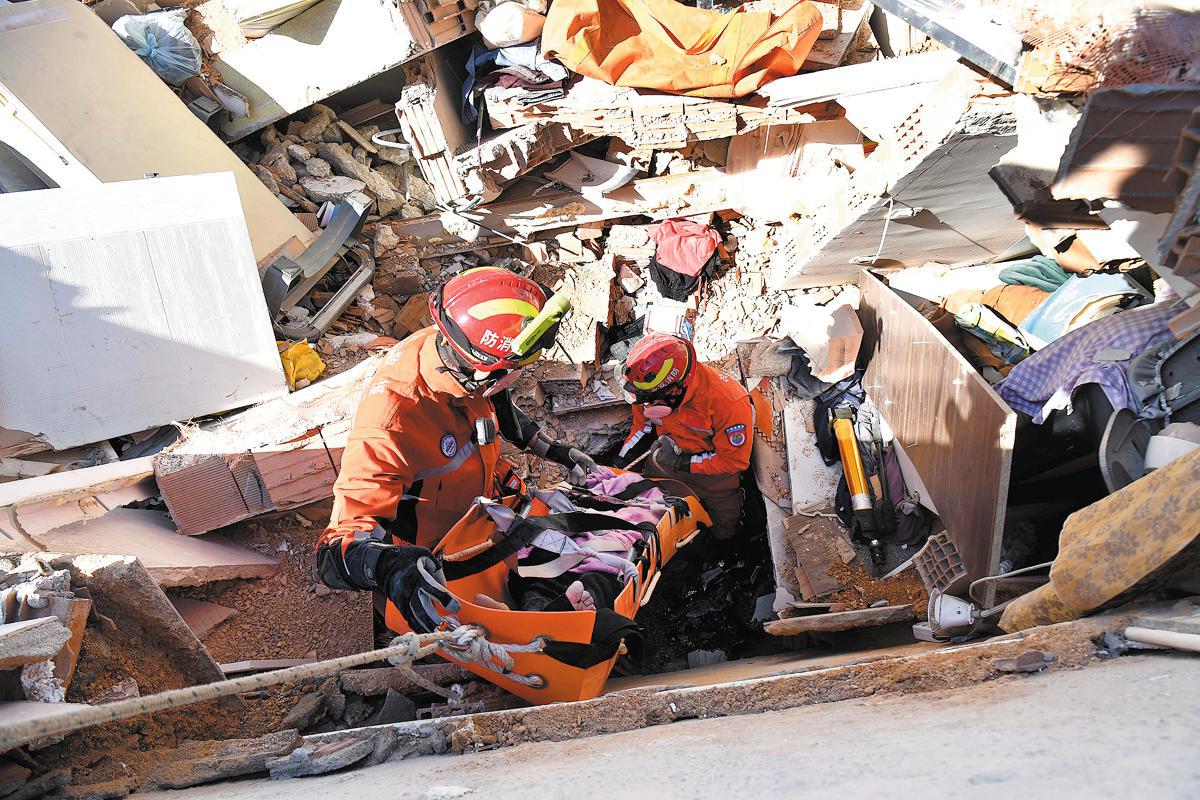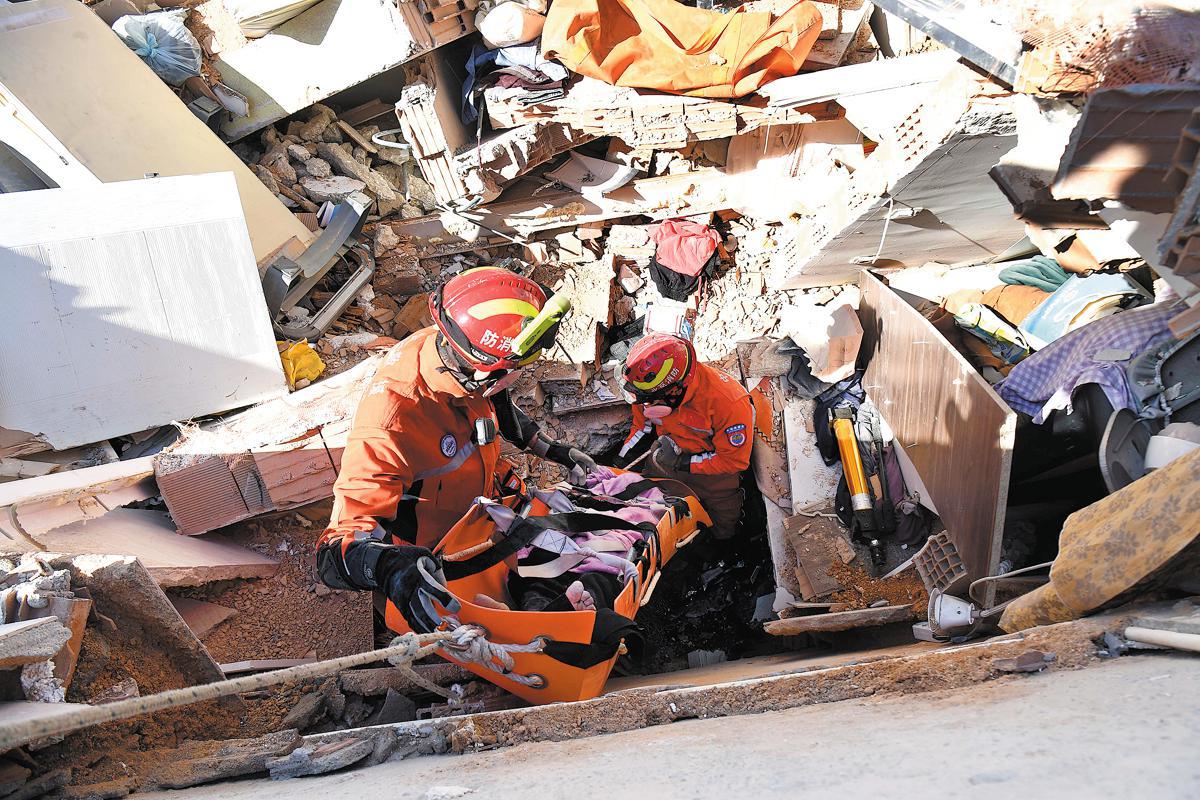 There are also other helps from China, such as medical supplies and equipment including drugs, bandages, splint, etc. What's more, China offered around 30 million yuan in emergency humanitarian aid to Syria, and has already committed to give a first tranche of 40 million yuan in emergency aid to Turkey.

Rescue effort isn't confined to China, other worlds' nations immediately join in:
-US Agency for International Development deployed 200 people including disaster recovery experts, 159 search and rescue personnel and 12 dogs.
-British sent a team of 76 search and rescue specialists with 4 search dogs and rescue equipment to Turkiye.
-UAE said it would set up a field hospital in Turkey and dispatch search and rescue teams to Turkey and Syria.
-Canada pledged around US$7.5 million in immediate aid to Turkey and Syria.
– Japan has sent 73 rescue personnel to Turkey with equipment such as life detectors, drills, portable generators, medical kits and food.
-Qatar was sending relief flights to Turkey to transport search and rescue teams along with vehicles, a field hospital, tents and other supplies.
– Swiss government said it would also send 80 search and rescue specialists to the country, including army disaster experts.
– Austria offered to send 84 soldiers from a military disaster relief unit to Turkey.

Some 6,479 personnel from 56 countries have arrived in Türkiye to support the search and rescue efforts or provide humanitarian and medical aid, while rescue teams from 19 more countries will be in the country in 24 hours, Turkish Foreign Minister Mevlut Cavusoglu said Thursday.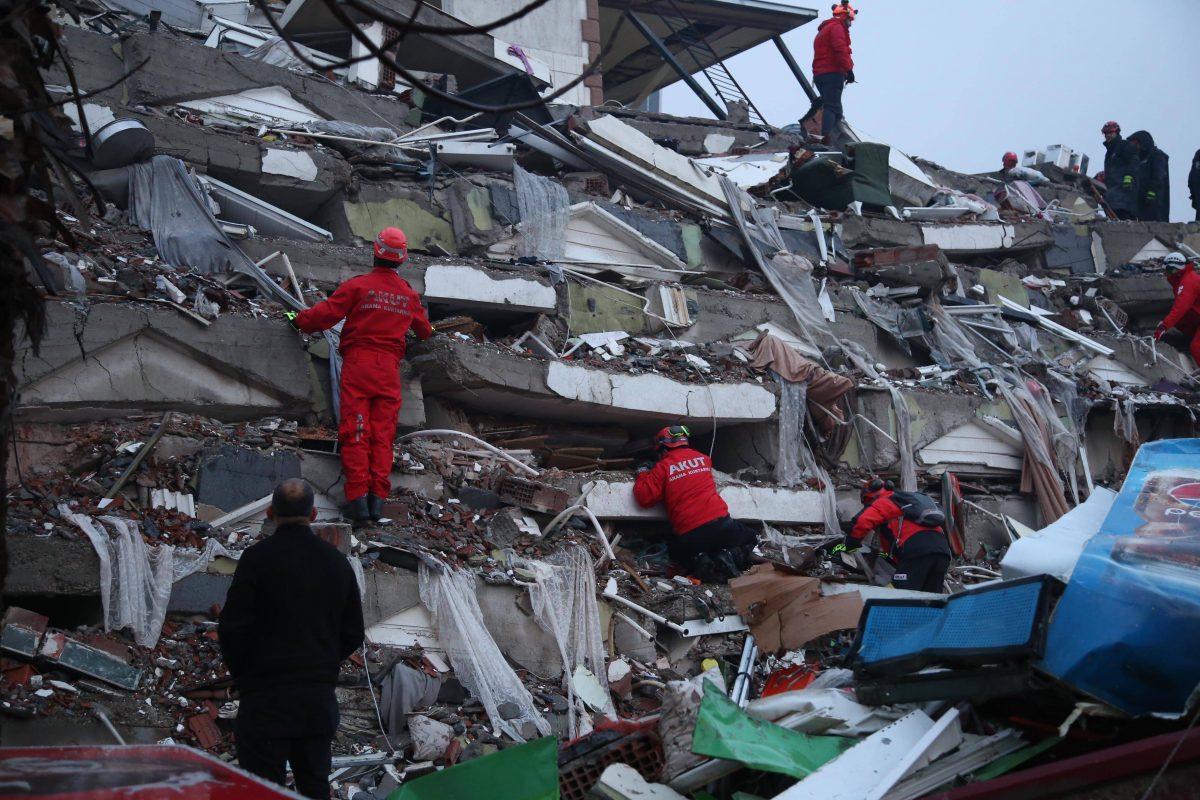 The earthquake could be overwhelmingly destructive. But what's giving us a big lift of spirit is the subsequent outpouring and instant support from every corner of the world.
With countless buildings collapsed to pieces, survivors are reluctant to leave because their relatives are calling out for help under debris; rescuers kept pulling survivors from debris; while death toll continues to add up, nations continue to send helping hands for the rescue – racing against time.
We're proud as part of the human race to bear witness – when condolence and material support for rescue, and for recovery are most needed, concerted efforts would pour from everywhere corner of the world in no time.