"Nutcracker" – Hong Kong re-told by the Tip Toe of Ballerina

2022-12-16 by Kathy Yin & Wendy Lau
Lifestyle
Christmas is just around the corner! Streets in Hong Kong are no longer boring, but delighted with plenty of festive bliss: fancy decorations, giant Christmas trees, Santa Clause, and of course, seasonal sale. If you ask me what else we're thinking of at this point of the season? I'd say – The Nutcracker, you bet!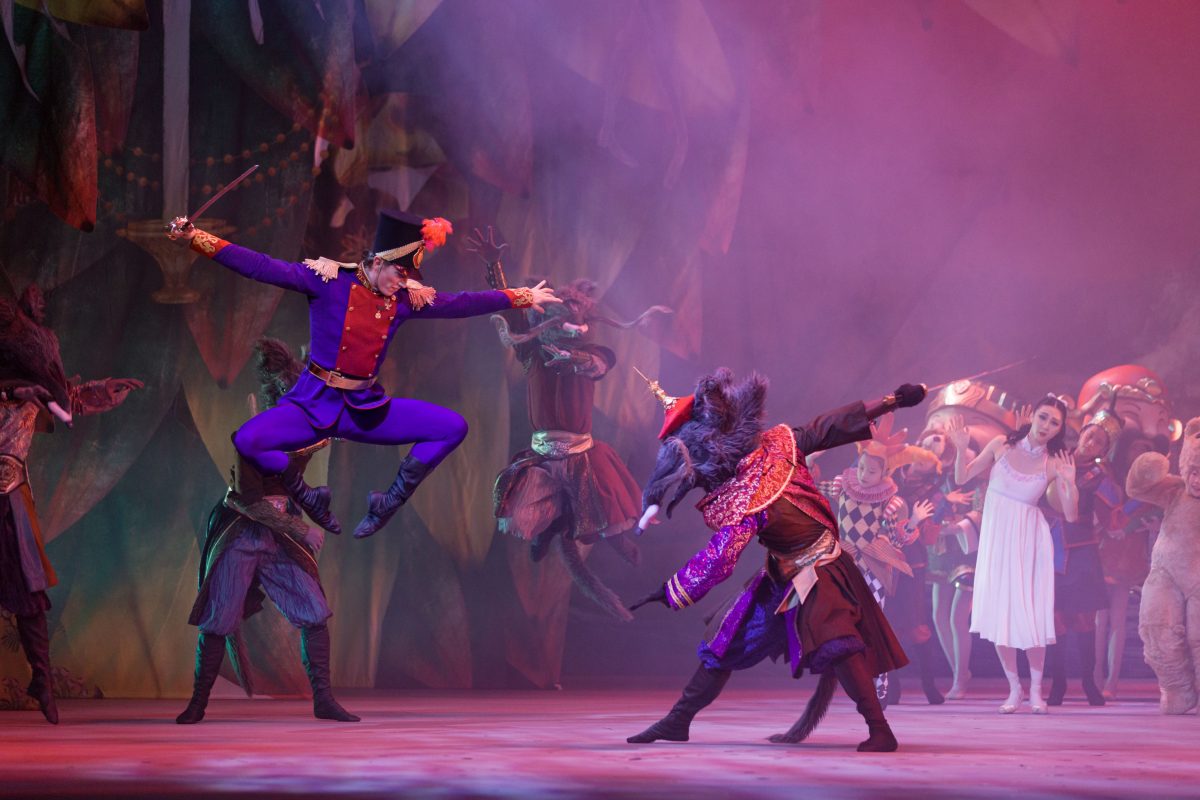 (Photos: HKB)
From 1981 onwards, The Nutcracker by The Hong Kong Ballet has long been darling crave for the Hong Kong audiences, especially on the Christmas occasion. Last year, this classic Ballet has some new ingredients into it: an interesting plot that takes us all the way back to the early Hong Kong in the early 20th century.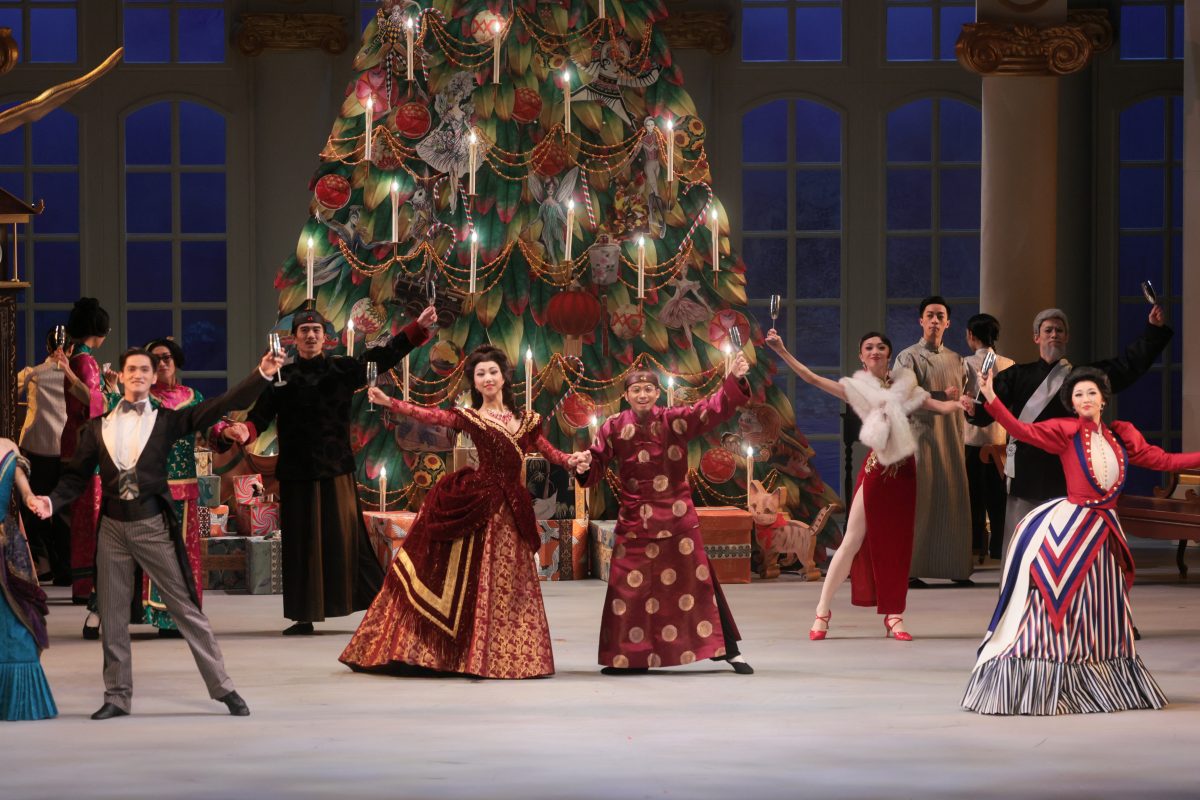 (Photos: HKB)
Bringing much surprise and amusement for the 5 senses, this nostalgic extravaganza with original choreography by Septime Webre features a riveting fusion of local historical characters, endearing wildlife and collective memory of yesterday's Hong Kong.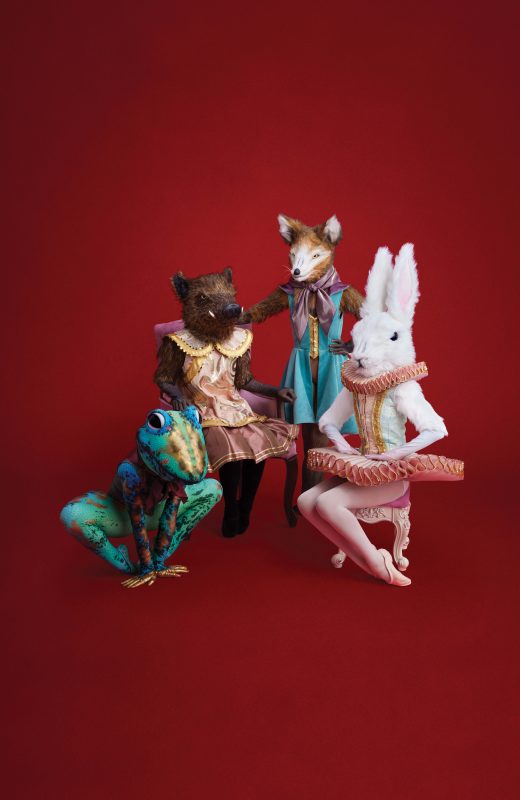 (Photos: HKB)

Septime started working for Hong Kong Ballet in the capacity of Artistic Director since July 2017. When he first arrived Hong Kong, "it's love at first sight!"  He told us, "I wanted to bring a new classic, new tradition to Hong Kong, but also need Hong Kongers who came for the show to feel acquainted, to be able to see themselves in it. I felt this might be a great way to get connected with people by way of Nutcracker." 
There're tonnes of Hong Kong elements, either visible or some not too obvious ones, Septime attempted to instill into The Nutcracker. For example, an opulent golden mansion reminiscent of the Dr Sun Yat-sen Museum, an ethereal bamboo forest straight out of a classic Chinese film. 
Drawing additional inspirations from vintage oriental fashion and Hong Kong's plethora of unique animals and stunning flowers, more than 240 meticulously tailor-made costumes ready for more than 300 characters in the show all by our in-house designers.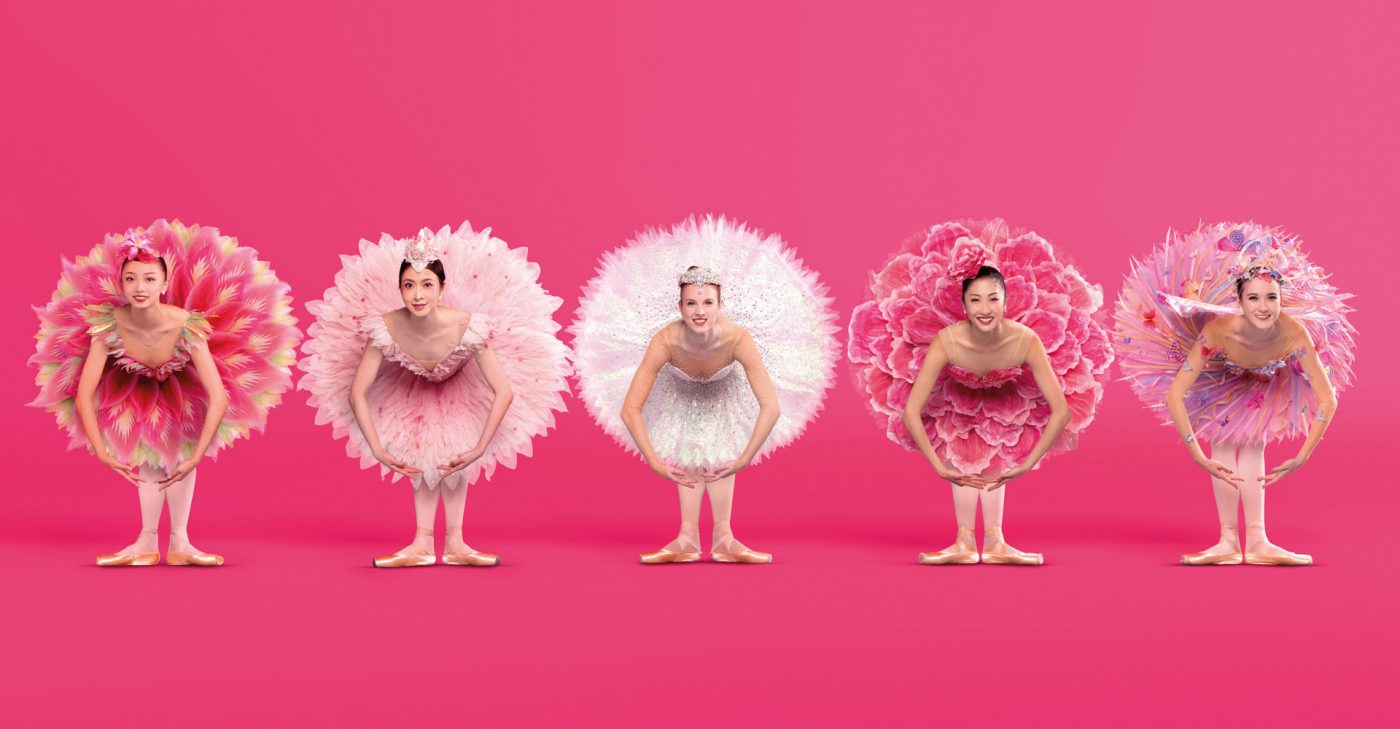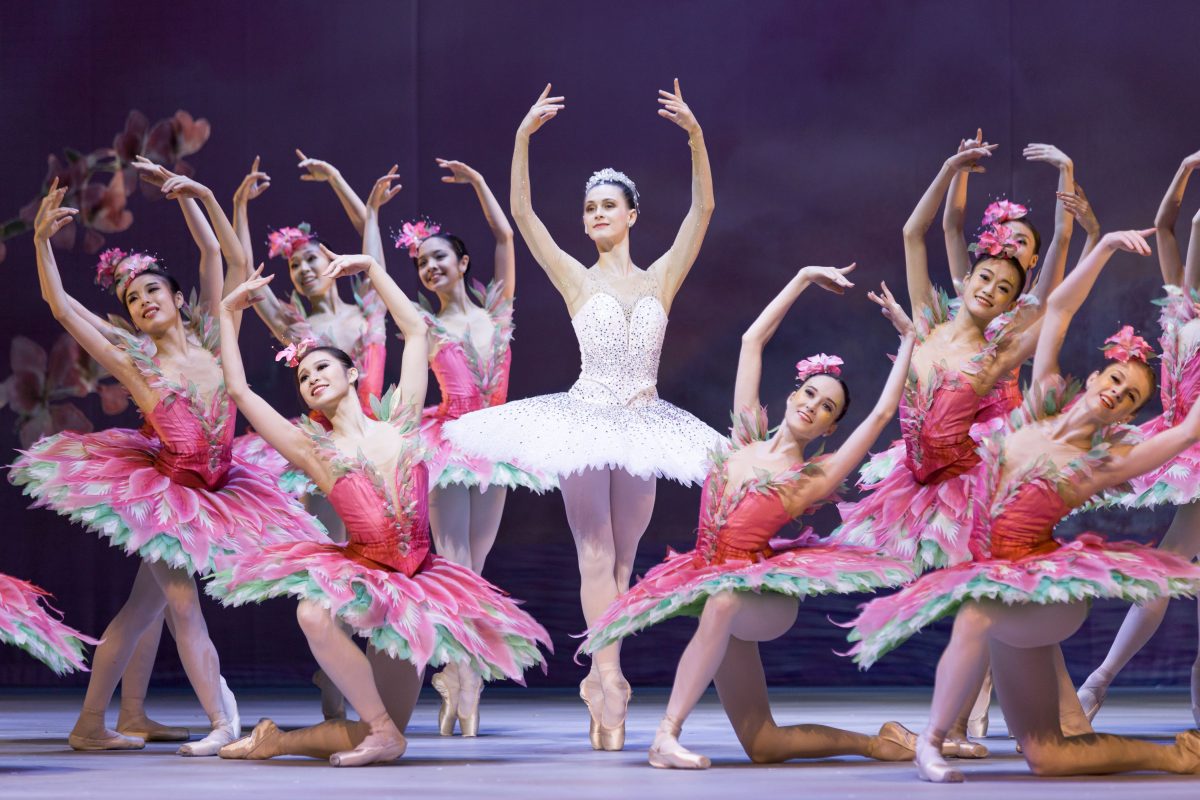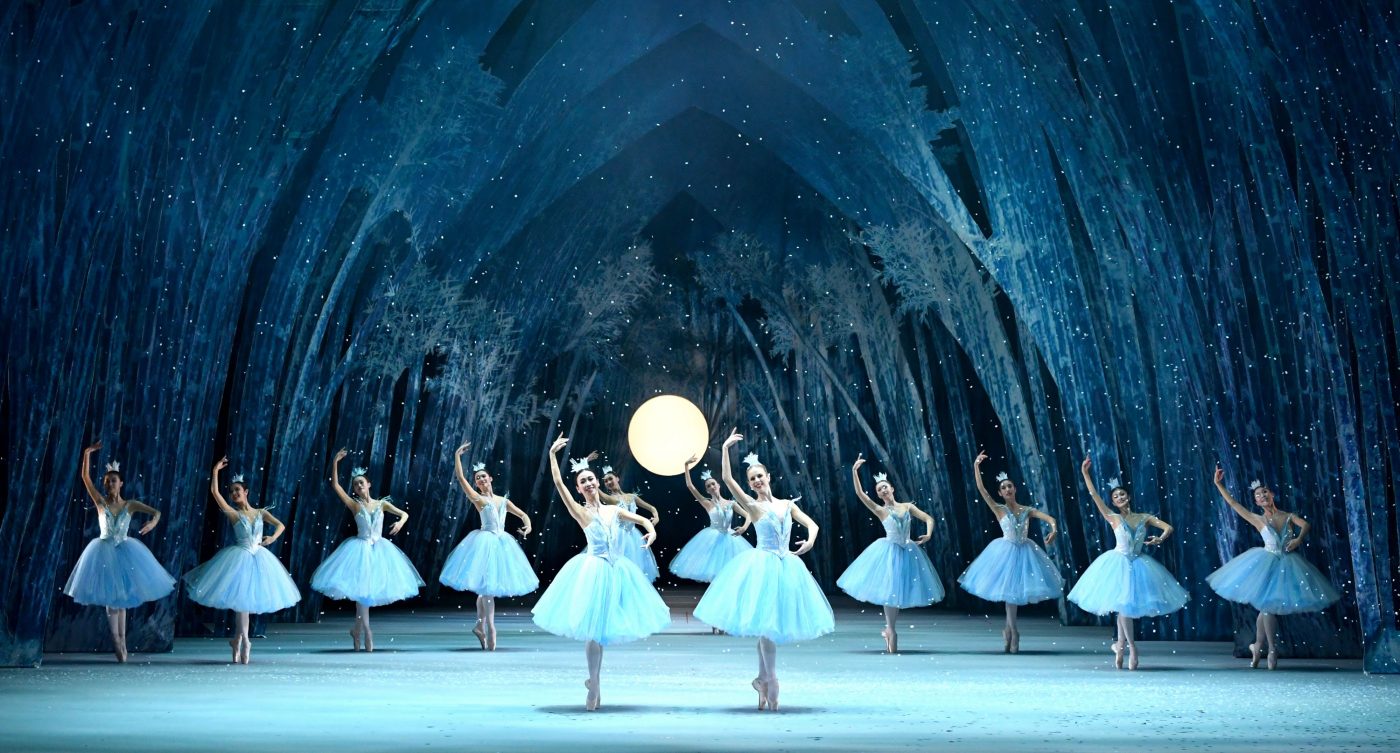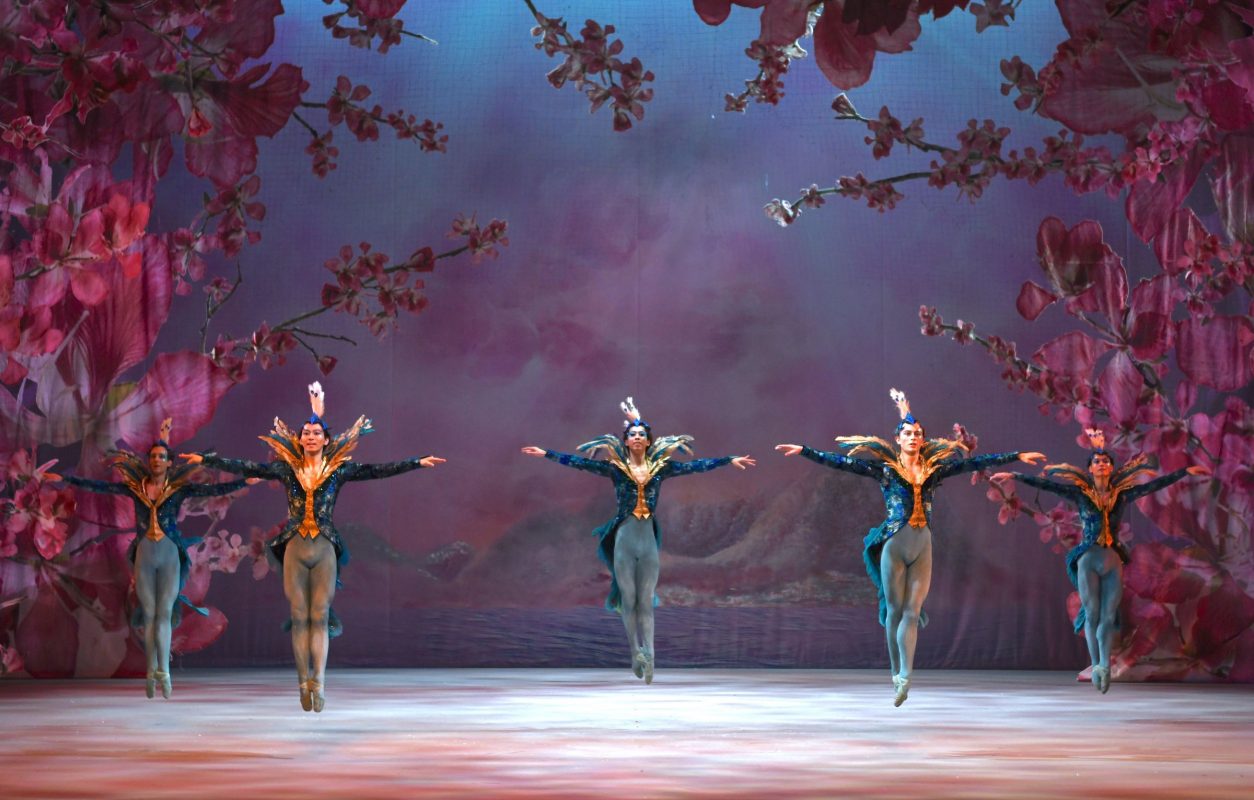 (Photos: HKB)

Another interesting thing is, to capture the essence of Hong Kong in the early 20th century, Septime seamlessly infuses Hong Kong elements into Clara's unforgettable adventure, including iconic historical person, restrictive but much respected traditions and native flora and fauna – all these phenomena are there to take audiences from a gorgeous party ballroom with Dr Sun Yat-sen to the anxiously expected and over-crowded Cheung Chau Bun Festival.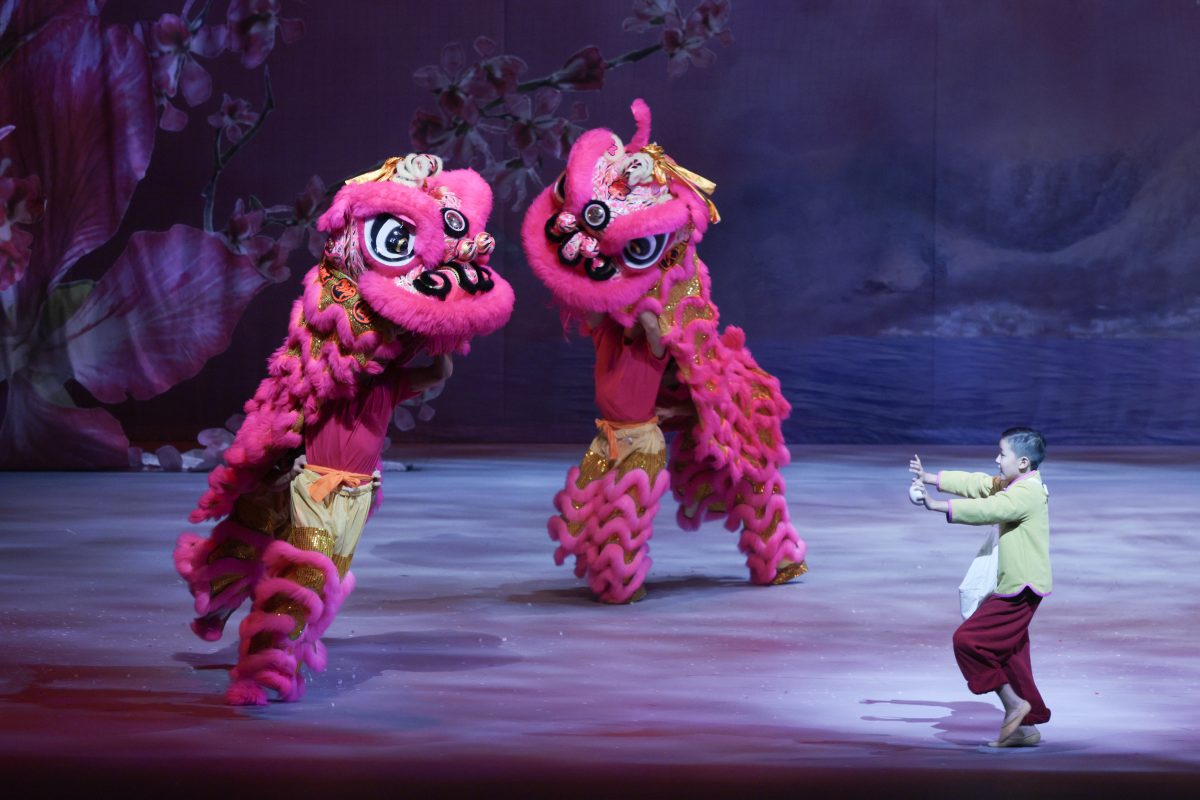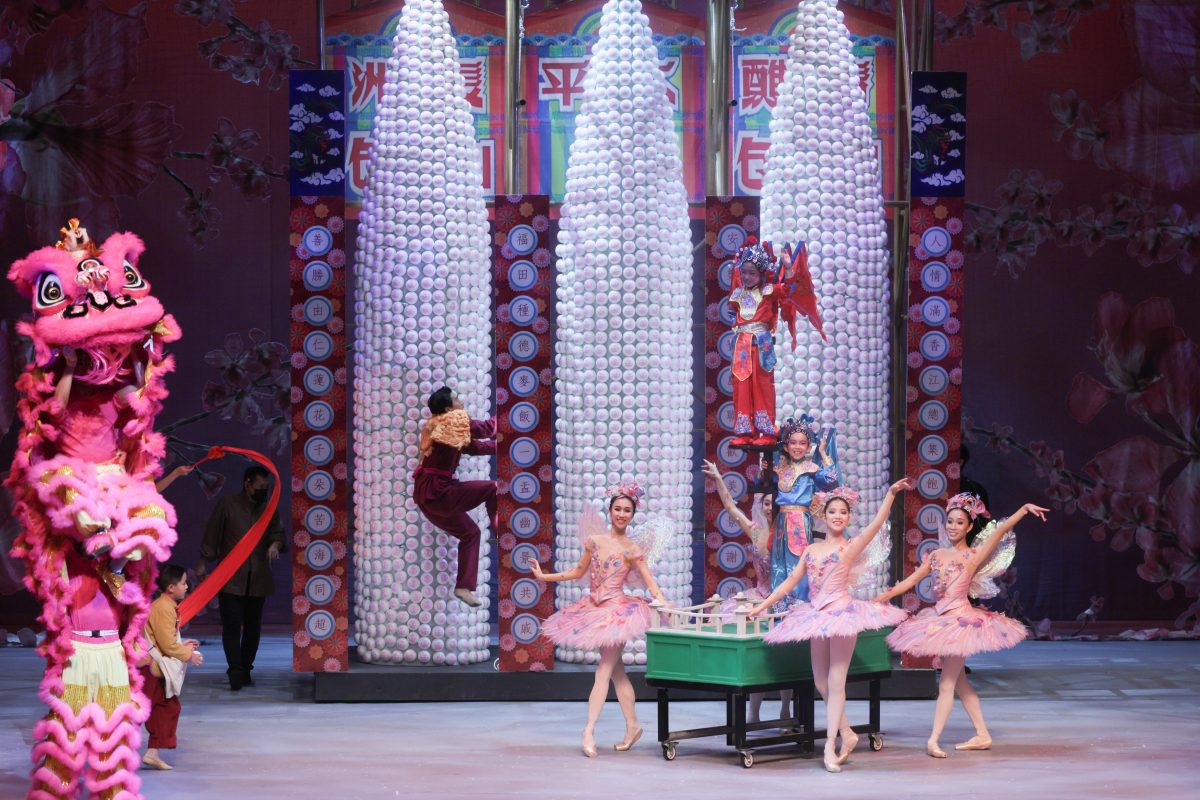 (Photos: HKB)
Why Hong Kong on show with Nutcracker, not any other Asian countries? 
"I've been to many other Asian countries previously – Hong Kong's particularly impressed me with its energy, fast-pace, creativity, problem-solving, East meets West, etc."
Septime notes, Hong Kong has always impressed him as one of Asia's most diverse cities; Hong Kong people are rule-breakers in the best sense of the word that has allowed them the freedom to choose Eastern traditions and to retain Chinese and Asian cultural manifestation and infuse them in such an exciting way those influences from everywhere in the globe.
In his view, ballet is not a direct instrument to spread words of art. As a form of language, ballet is too metaphorical (sic. symbolic). However, through collaboration, we can embed Chinese historical landscape, visual art into the show. Ultimately, we can spread Chinese history, Chinese collective memory, Chinese influence and culture, etc.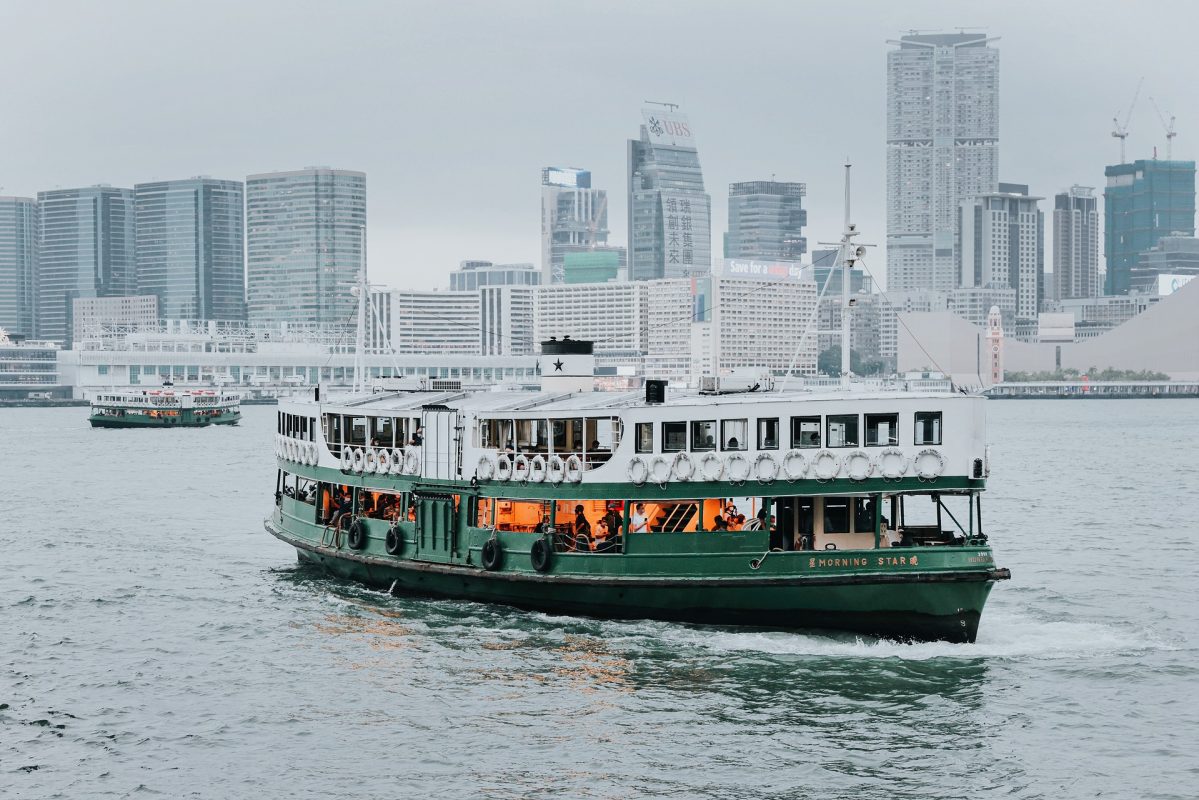 (Photo: HKCNA)
Before Septime joined Hong Kong Ballet, he served as Artistic Director of The Washington Ballet from 1999 – 2016. These two experiences have felt differently for him.
"When I was an artistic director in the U.S. for so many years, I've had to spend almost all my time on fundraising, because the government wasn't too supportive when this came to arts. But here in Hong Kong, I feel that there's a kind of security for arts & its creation."
In Septime's view, people usually regard Hong Kong as a city of business. It certainly is. Most probably because there are resources and money, so works of art can be thriving. We also need to mention that the HKSAR Government is supportive to all sorts of arts, culture activities and major institutions of arts locally. Hence, that HKB can take a bold step in developing its repertoire, is related to  locking up with such financial security. 
In Hong Kong, the Government starts with a grand vision, i.e., to develop the city hub into an international cultural metropolis conducive to large-scale participation, and thus a balanced development of arts, culture and business. In 2019-2020, an estimated HK$5.14 billion was allocated to arts and culture sectors.
Meanwhile, the HKSAR Government handed more than HK$400 million funding to sponsor 9 MPAGs (major performing arts groups), including Hong Kong Ballet. More or less on the same line, Hong Kong Arts Development Council has initially set up the Year Grant Scheme since 1998, intending to give strategic and financial support to local small and medium-sized arts groups alike. With the lift of extra funding, hopefully, various arts groups won't be too far from artistic excellence.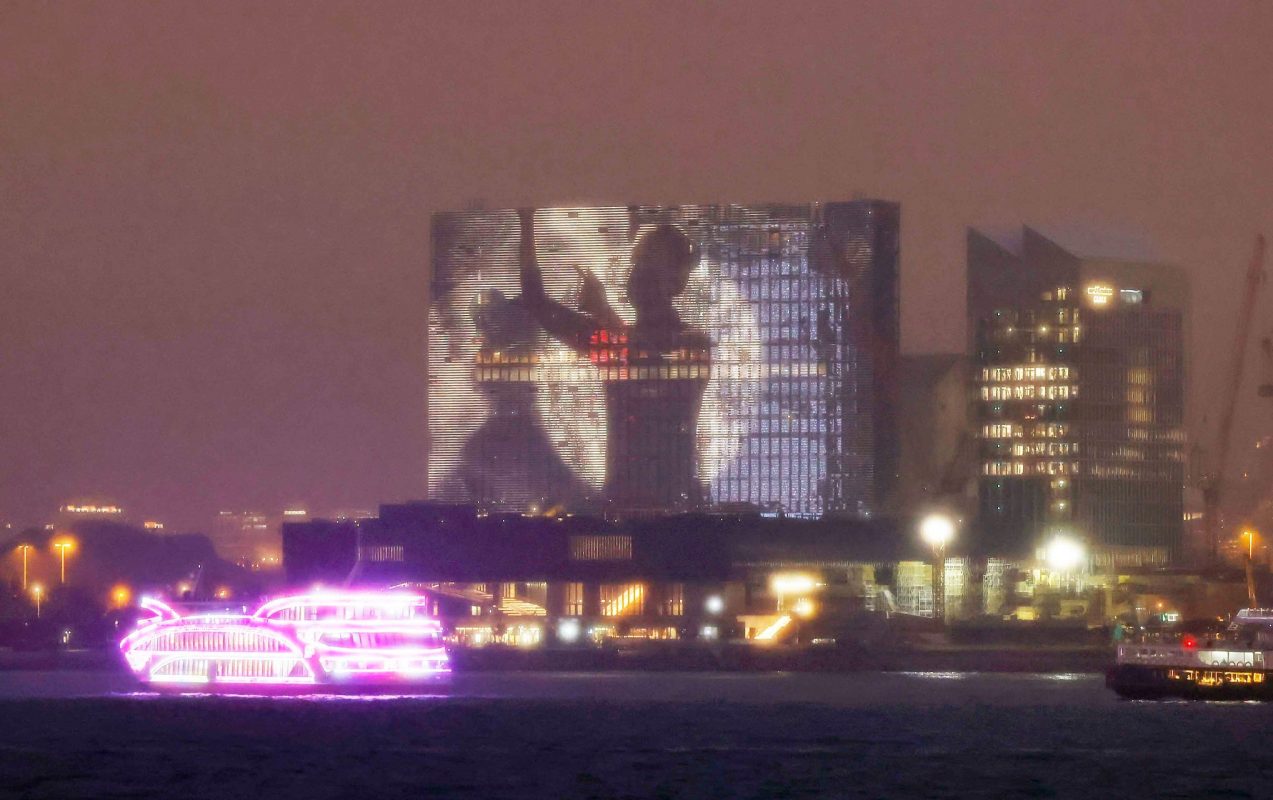 (Photo: HKCNA)
All in all, according to Septime, to have both will and confidence acting bold with creative arts, secured funding is one crucial thing. Given the solid backing, artists can just concentrate – how to give the best they can, and how to take the show to the next height; they need not get distracted from actively seeking the next bucket of money for the next one.