Villagers in Yajiang probably never ever imagine one day a small "flying machine" can easily replace the 5-hour walk up and down the hill taking those freshly picked Pine mushrooms to the market, while price can happily jump by 3 folds than before. 
Pine mushroom, or Matsutake, also known to many as "King of fungi", not only tastes delicious, they contain high nutrient values, and they cost a big chunk of money.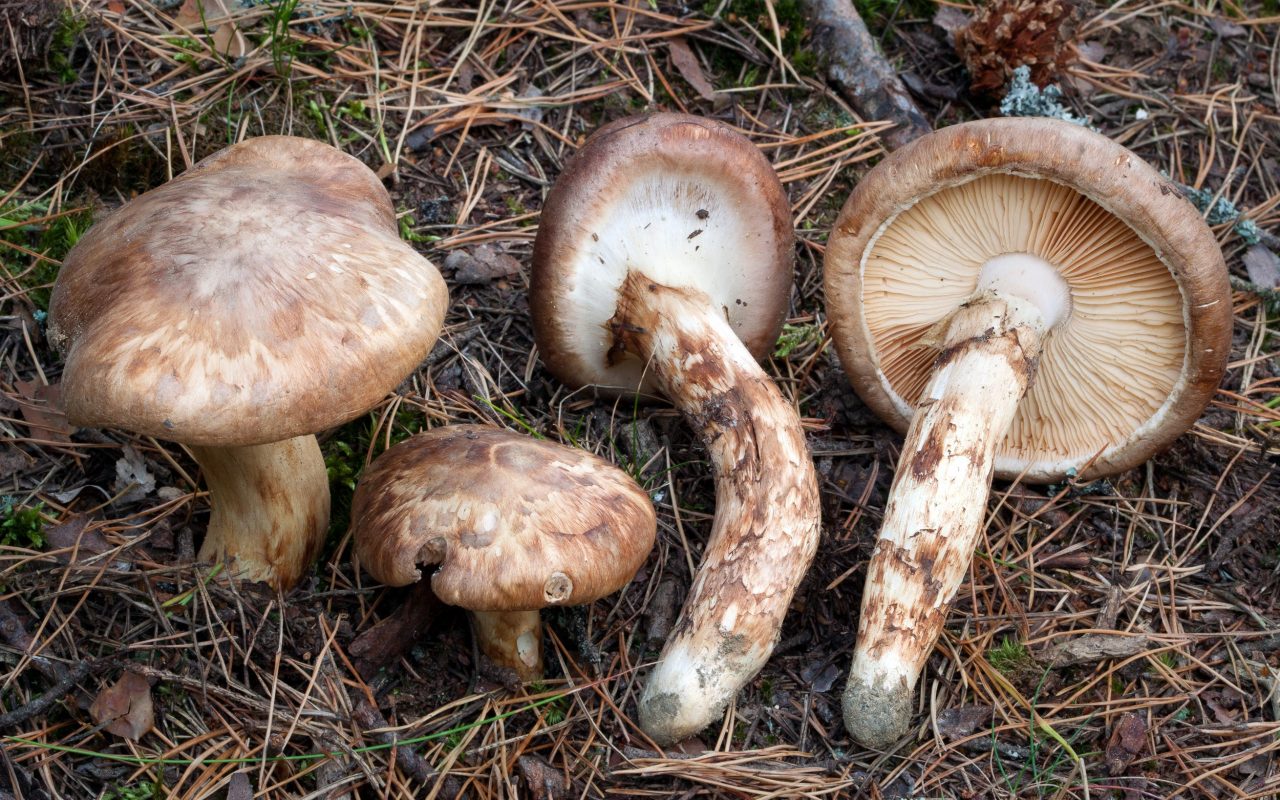 (Photo: The IUCN Red List of Threatened Species)
Yajiang county, Ganzi Tibetan Autonomous Prefecture, Sichuan Province, China, known as "Homeland for Pine mushroom", has an annual output of 951 tons of Pine mushroom in 2020 that accounted for 20% of the total in the country. However, villagers there are not necessarily affluent. 
Why? It's a long story. 
Pine mushroom takes plenty of sweat to reach. For the fungi to grow, this needs the necessary condition – mountain high up 4100 m above sea level and they take long to grow. 
Most villagers in Yajiang earn their living by picking Pine mushrooms. They need about 3 to 4 hours'climb to reach the mountain top where the freshest Pine mushrooms grow. Thus, villagers who depend on mushroom-picking as a source of income need to rise as early as possible to allow sufficient time for the pick.
Pine mushroom can easily perish within one or two days. If any signs of decay start to appear, the selling price could be painfully ruined. It needs to be sold fresh and fast.
Pine mushroom belongs to the species that are selective with their seasons of growth. Harvest seasons are only limited to July, August and September, i.e., 3 months every year – another cap to the income to be pocketed.
The situation is making an about-turn when UAV (drone) is introduced. Long Changxin, an engineer who specializes in UAV operation and management, puts forward an idea too good to be true at times.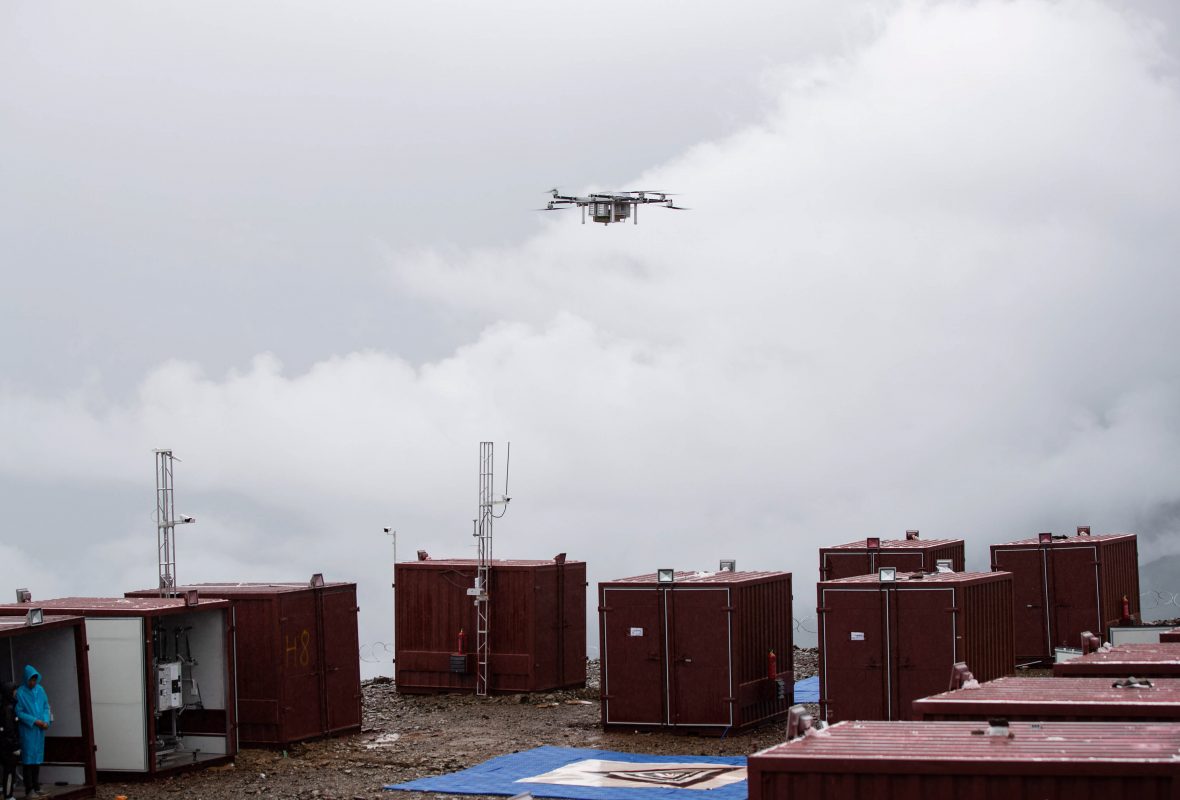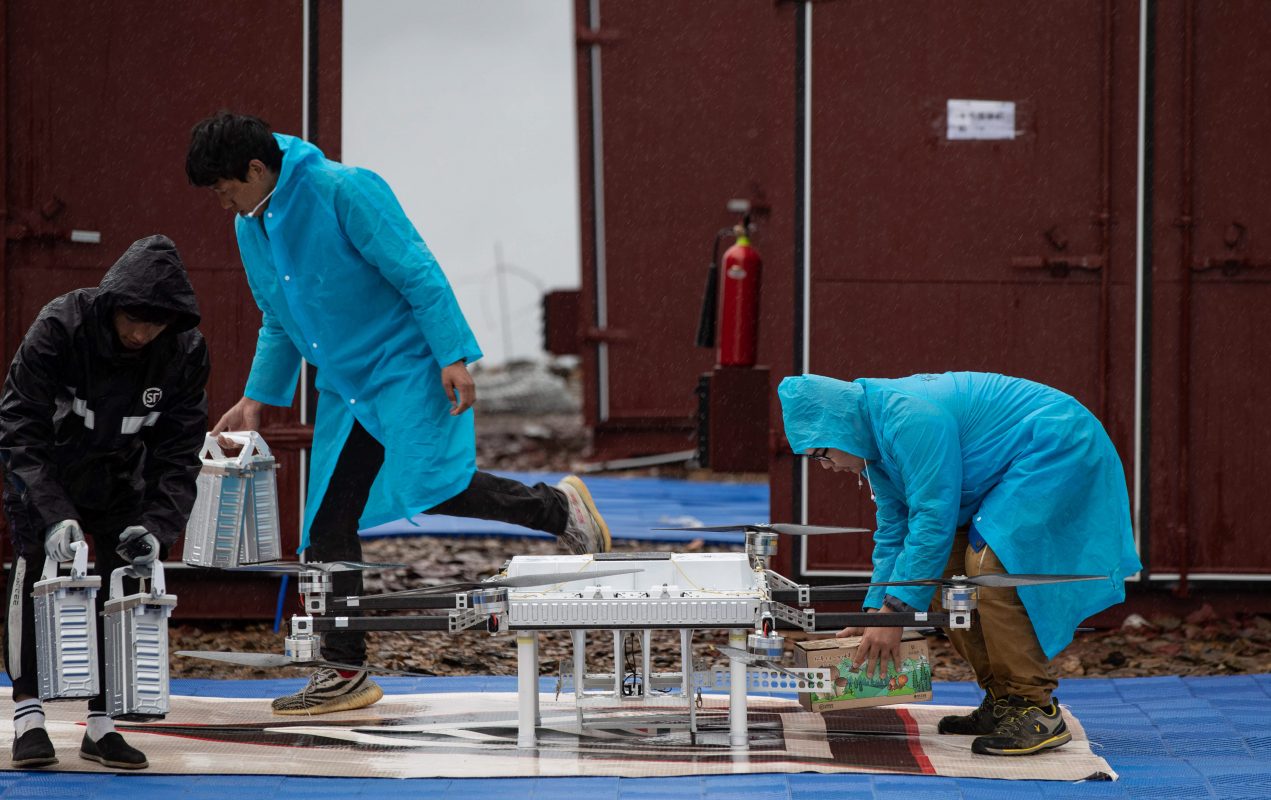 (Photo: Xinhua)
First, according to Long, the entire delivery and transaction could take place right on the spot where the pick happened, instead of at the foot of the hill. This helps keep the fungi fresh, and trade at a much better price.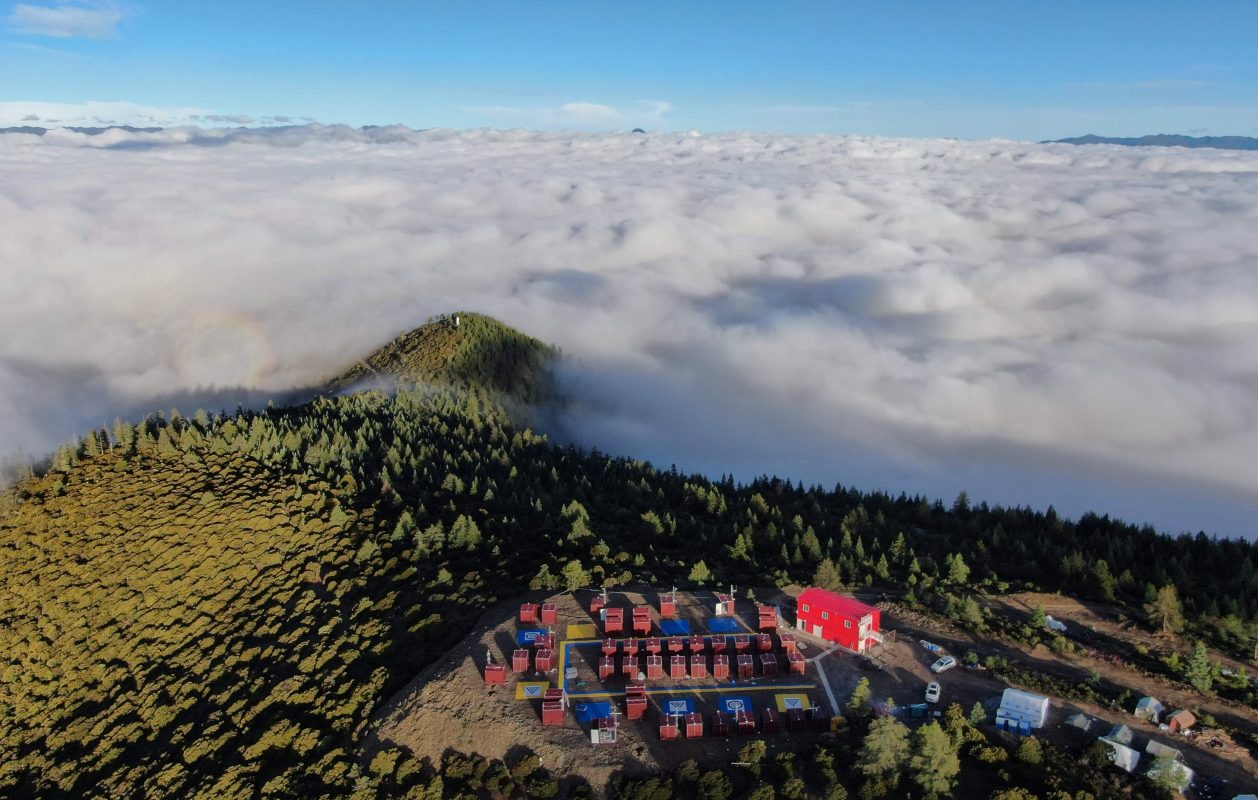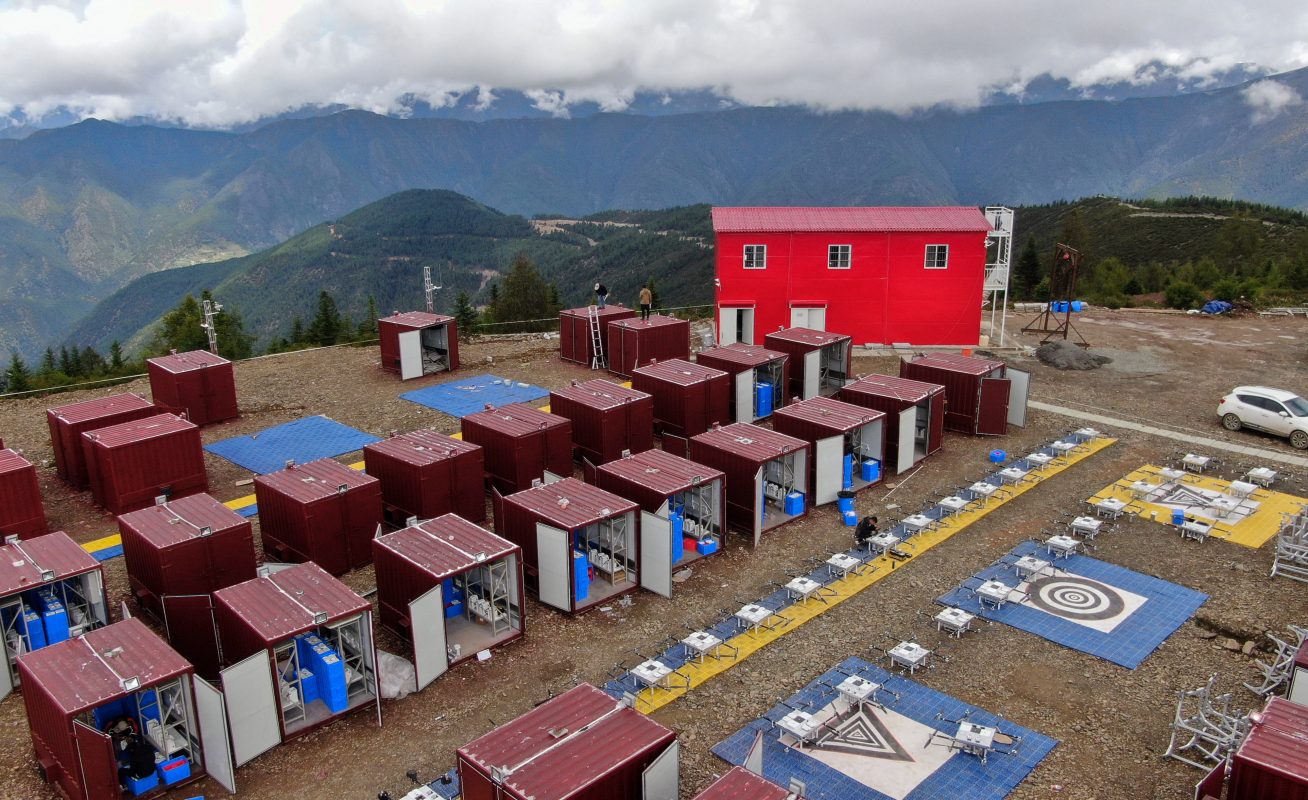 (Photo: Xinhua)
Second, a UAV base would be built near the top of the mountain, while there would be other collection check-points along the hill, where the products will be weighted, paid. Time of the farmers could be better spent on picking instead of wasted between errands.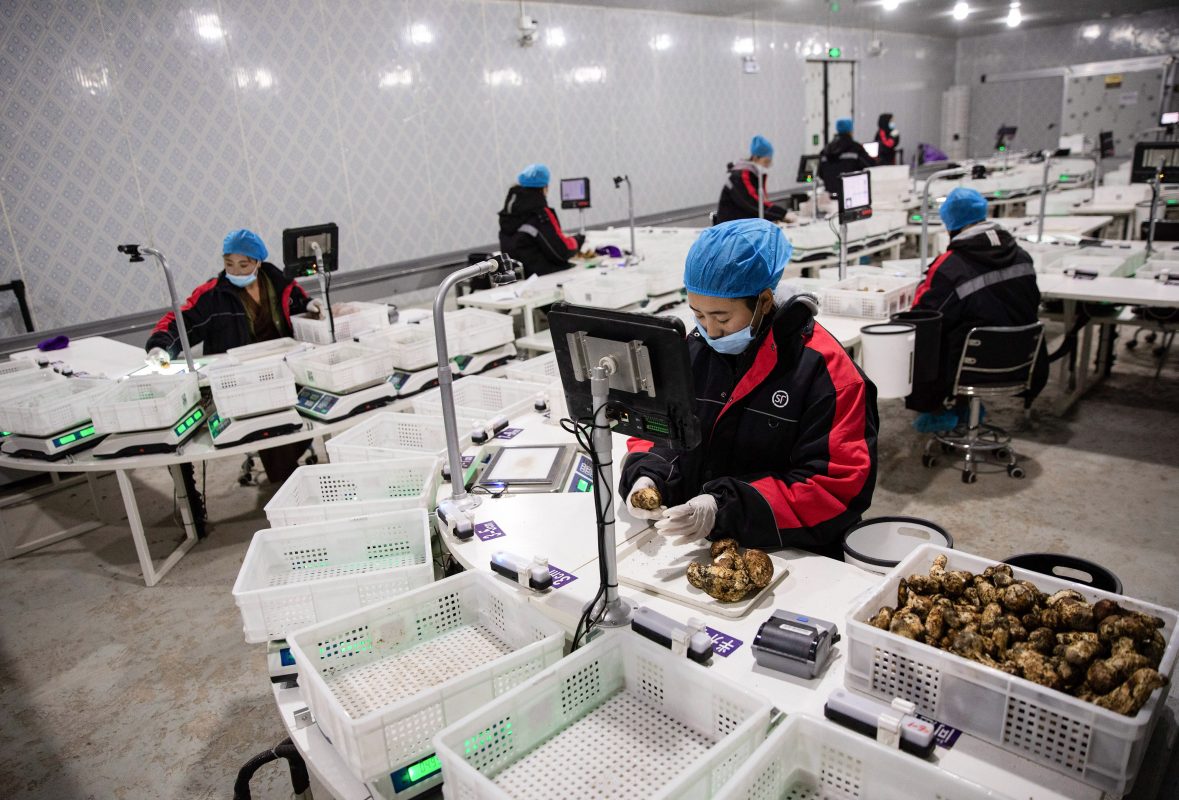 (Photo: Xinhua)
Third, the entire logistics for the fungi (that starts at the collection check-points) will be completed by UAV. There are altogether 90 UAVs taking care of the errands. With the help of UAV, farmers can see a big jump in income – 3 folds at least. 
This is just a snapshot of how futuristic technology can change traditional agriculture for the better. In fact, we see use of technology is near maturity in China and this has covered the entire cycle of agricultural farming, including irrigation, fertilization and harvesting and beyond.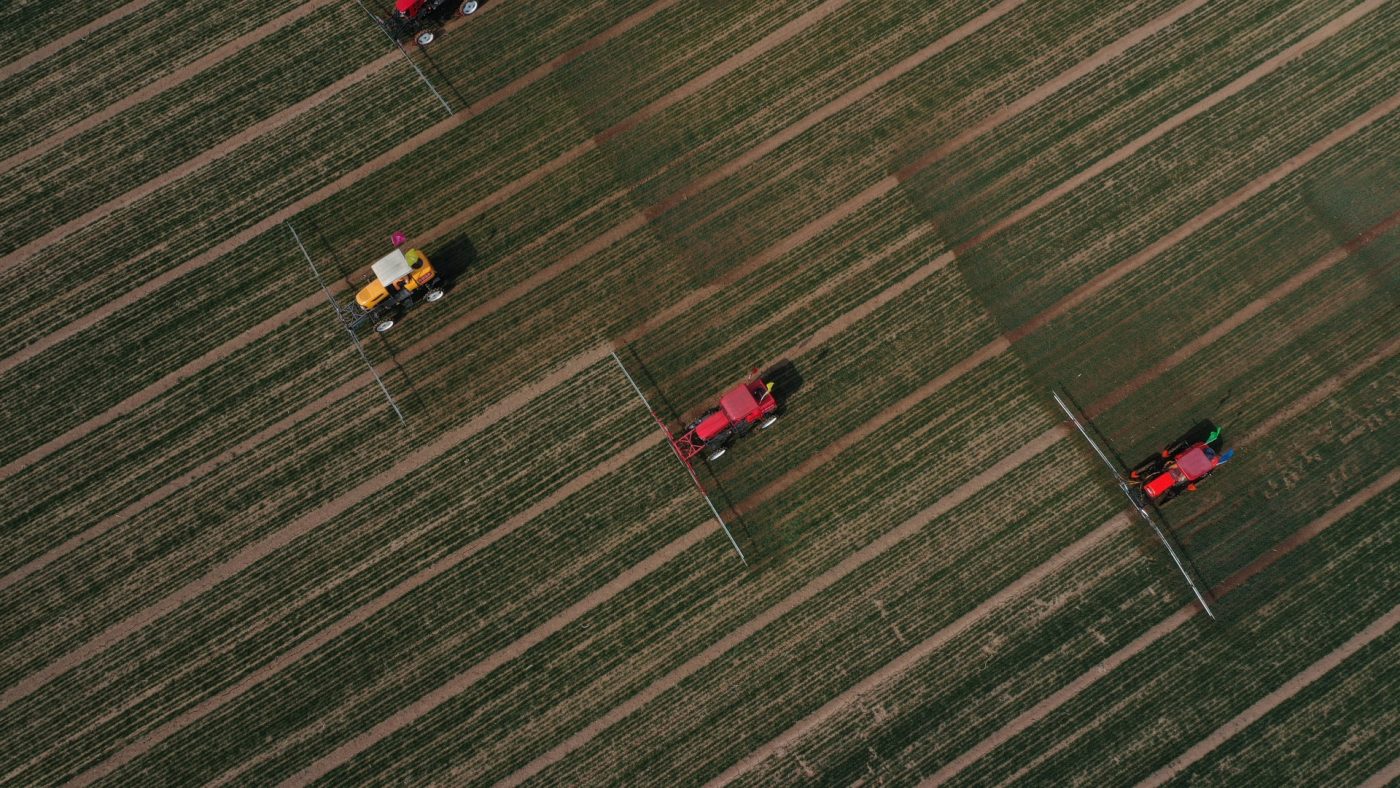 (Photo: Xinhua)
Smart or precision agriculture is specifically included into China's No 1 Central Document since 2012. At present, pilot bases for smart agriculture have reached 13 areas, including Beijing, Heilongjiang province and the Xinjiang Uygur autonomous region.
Nowadays, in Xinjiang, Beidou satellite system is used to grow cotton and this has already become a common norm. In addition to cotton farming, modern agricultural machinery and technologies have well spread to other fields, including crop and fruit plantations.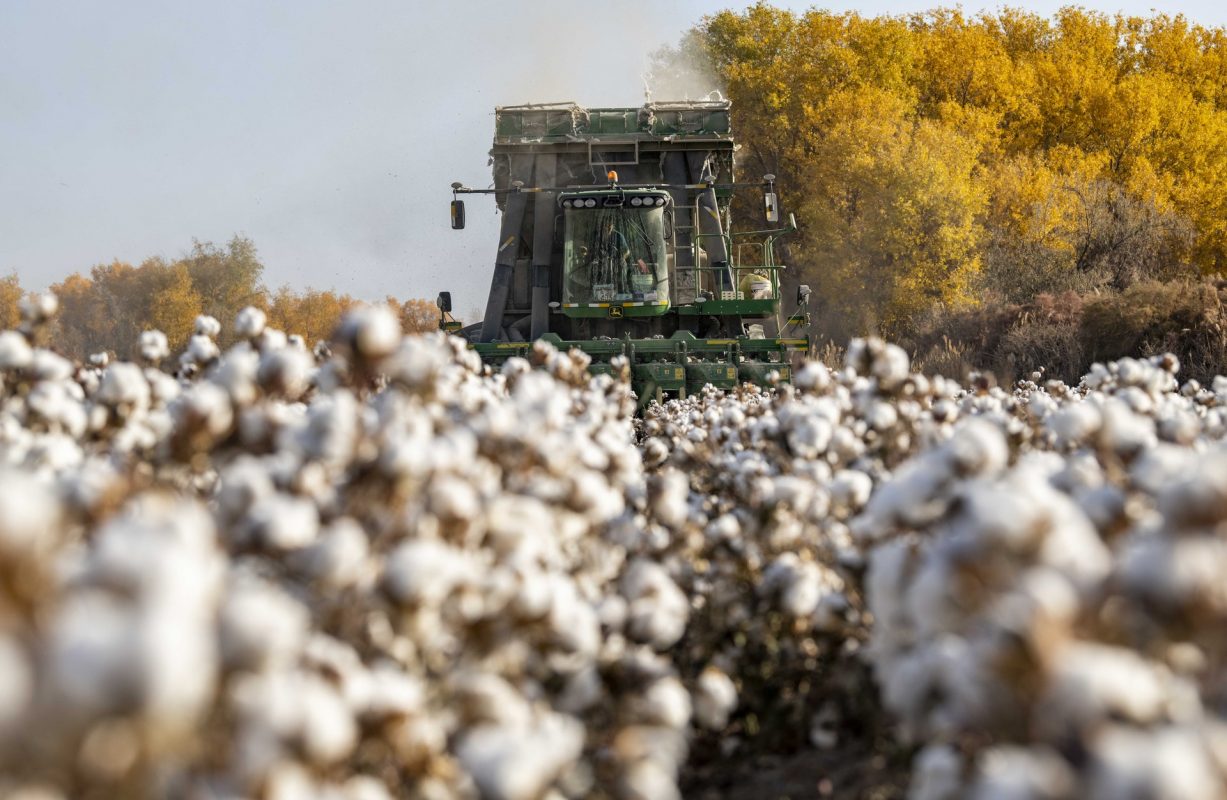 (Photo: Xinhua)

The concept of precision agriculture is adopted in plant protection drones and harvesting robots as well. Benefits brought about by such technology upgrade are many, among which include fewer resource use, tightened cost control, raised farmers' income, and buffering of economic losses ahead of natural disasters.  
China is now deep into an era of high technology, the new farming model – Smart Farming appears to be an inevitable trend. However, the full-launch of precision agriculture isn't short of challenges all along and we're slower than we expect compared with other developed peers.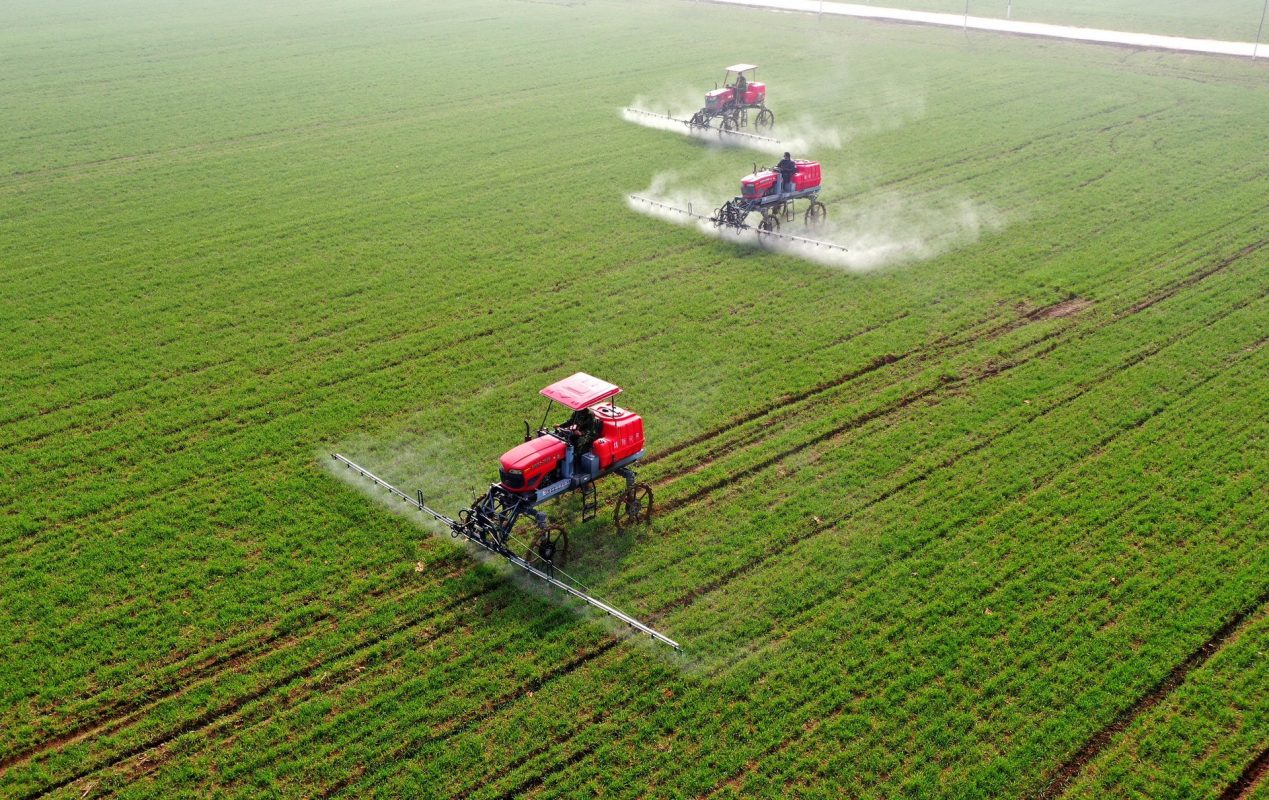 (Photo: Xinhua)
"Developing precision agriculture is essential to achieve agricultural modernization, which not only leads to higher production, it also helps ensure national food security," noted by an expert.
Therefore, we can't take the easier way out and be content where we are – like a rolling stone, we can only go forward.
Today, we are so proud to see China's already leading given its current drone development. According to sources, use of automation in agrarian harvesting now exceeds 72%. China-made machinery and equipment for agrarian uses have extended to more than 4,000 categories. 
With the popularity of modern information technologies, i.e., big data, cloud computing, and Beidou navigation, drone application in China is anchoring the front row in the global stage, measured by its incredible quantities and categories.