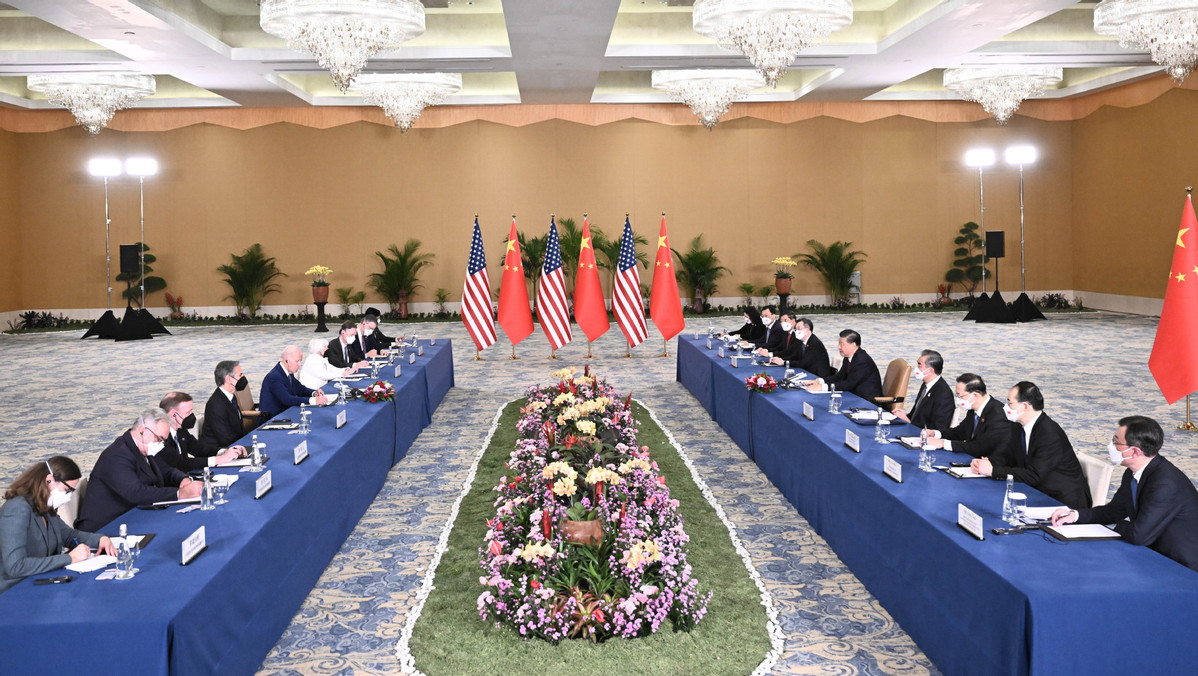 (source: Xinhua)
Following the 20th National Congress of the Communist Party of China (CPC), this set into motion a series of China's diplomatic activities, stretching from Beijing, to Bali, and eventually to Bangkok. Intensive calls for international summits not only prepare the stage for global governance, this gesture, without any doubt, the "Asian Moment" has arrived.
Under the lead of the head of state's diplomatic strategy, the major-country diplomacy with Chinese characteristics will continue to evolve and sustain in the changing landscape of the new era.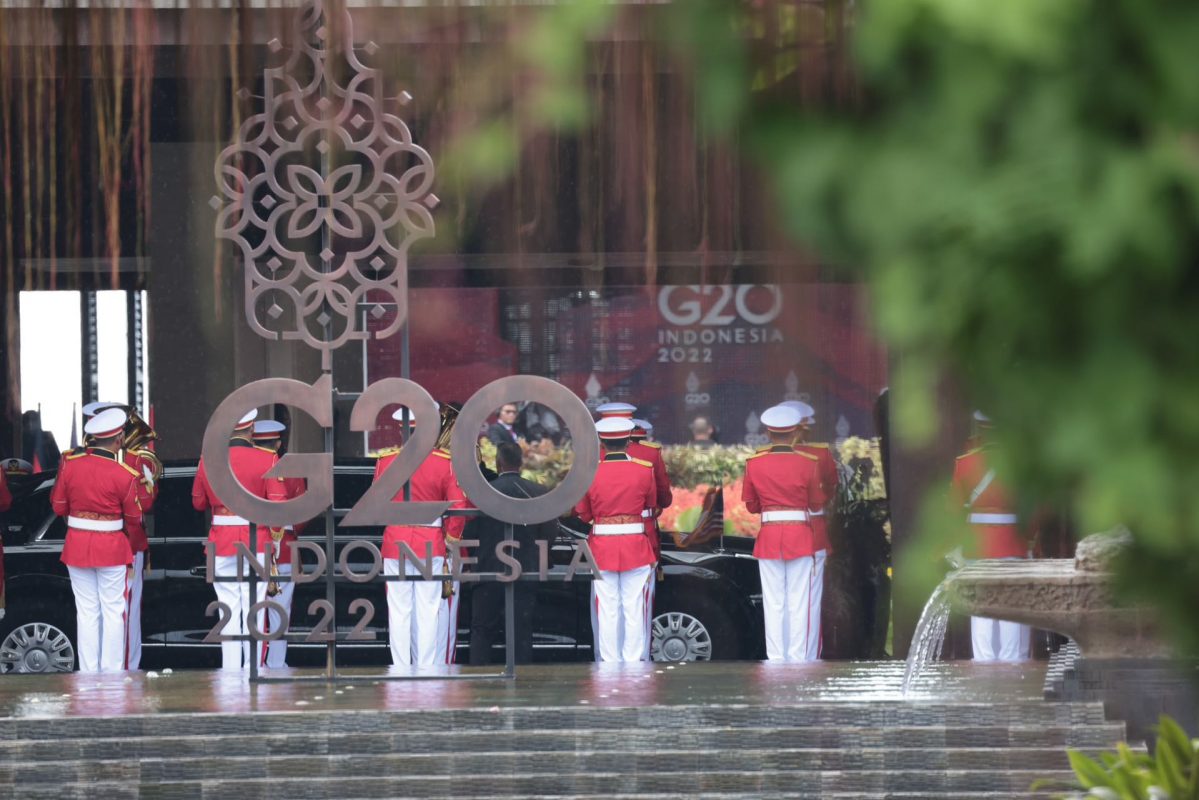 (source: HKCNA)
Last week, all eyes were on G20. At 17th G20 Summit, heads of state, including China's President Xi Jinping, United States President Joe Biden convened in Bali, Thailand from 15th to 16th November. Soon afterward, we saw the 29th Asia-Pacific Economic Cooperation (APEC) Economic Leaders' Meeting taking place in Bangkok, from 18th to 19th November.
The talk between President Xi and President Biden was long awaited. Besides President Biden, President Xi would meet French President Emmanuel Macron, Australian Prime Minister Anthony Albanese, Indonesian President Joko Widodo, and Japanese Prime Minister Fumio Kishida, and others.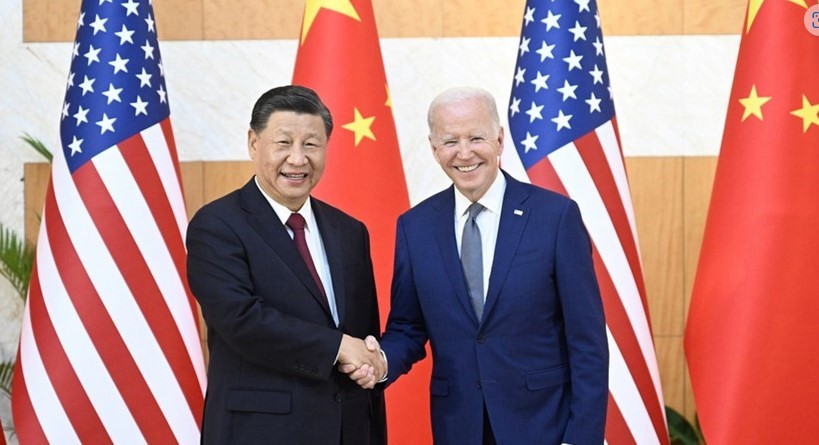 (source: Xinhua)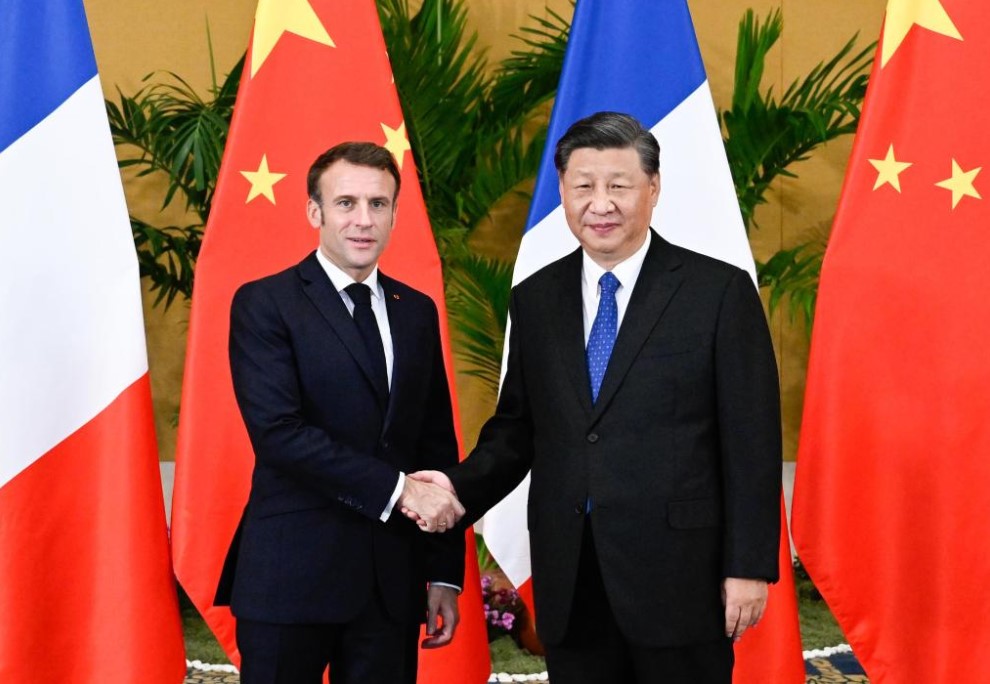 (source: Xinhua)
In time when headwinds abound, President Xi Jinping's attendance at G20 Bali Summit was particularly significant: this is the first visit by a China's top leader after the success of 20th CPC National Congress; the first time in three years that President Xi Jinping attended the G20 leaders' summit in person since the spread of COVID-19; and this is a major diplomatic move by China at a critical moment when the world is facing a dilemma.
Last time, in retrospect, world leaders gathered at ease for G20, at Osaka, Japan. Later that year, COVID-19 swept through the world, followed by Russian-Ukrainian conflict, energy, food and inflation crises, which all hit many countries quickly; Indonesia, the host country of G20 2022 was also dragged into financial ditch.
China believes in mutual respect, peaceful coexistence and win-win cooperation. Especially into this "special year", China would stand strong and resolute in the world stage, thus, assuming the role of stabilizer to shield off part of economic fluctuation and political disputes worldwide.
The three days' interval, from the afternoon of 14th November, President Xi Jinping arrived Bali, to later, in the morning of the 17th November, the President set off for Bangkok, Thailand, President Xi Jinping has committed to more than 10 diplomatic activities. Among which, President Xi Jinping met U.S. President Joe Biden, a face-to-face talk that lasted for more than three hours, and has attracted attention worldwide, followed by meetings with leaders of other countries, and delegates of international organizations, important speeches delivered at summits of various occasions, and bilateral talks with the host, the President of Indonesia.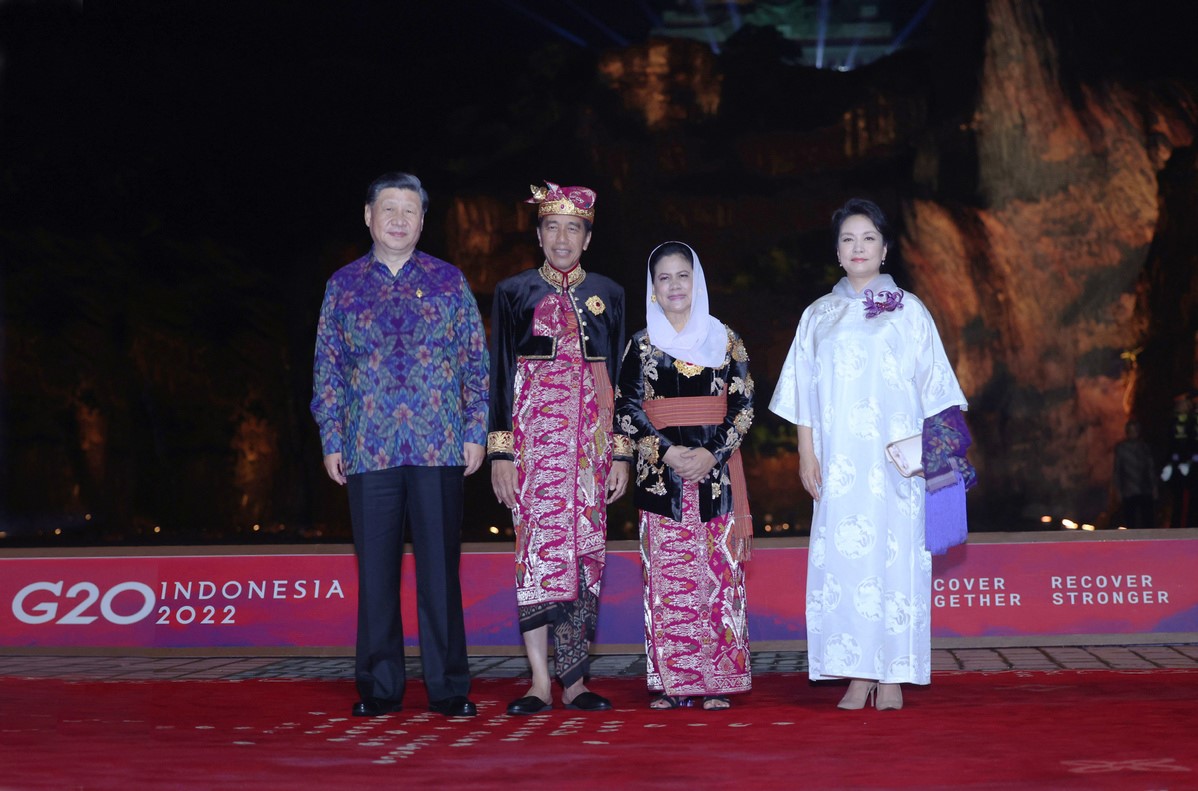 (Source: Xinhua) President Xi Jinping and his wife Peng Liyuan attend the welcoming banquet for G20 leaders, 15 Nov, 2022.
At a closer look, this series of talks could be noteworthy, in terms of the followings:
First, a union of friends, both old and new. Second, face-to-face conferences with attendees from across 5 continents, an extensive coverage. This would include leaders from developed countries, joined by leaders from neighboring countries and developing countries that include Africa, Latin America, etc. At the meeting, participants sought common ground while shelving differences. Third, all stakeholders were ready to work with China to strengthen tie and cooperation between countries.
The over packed diplomatic itinerary with heads of state has adequately reflected the strong intention of the international community for a deeper level of exchange and cooperation with China. Along the same line, we also saw that all parties have paid attention to China's leading role and relevance amid global challenges; they also seriously believed in China's commitment and contribution to work together with other countries to promote common progress and interests.
Since the dust has settled, after the 20th National Congress of the Communist Party of China (CPC), and right after this first-time China's head-of-state diplomacy, the "Asian Moment" is here with us; time has come for Chinese-led solidarity with the rest of the world is more self-evident than ever. This week, we've been through with summit diplomacy and intensive bilateral diplomacy; not only has China expanded its emerging partnership network worldwide, but also let the world have a closer look into China. We can now see clearly "China's new vision; the world's new opportunities" taking shape.