My Dream Comes True in Tsinghua School of Journalism and Communication
Opinions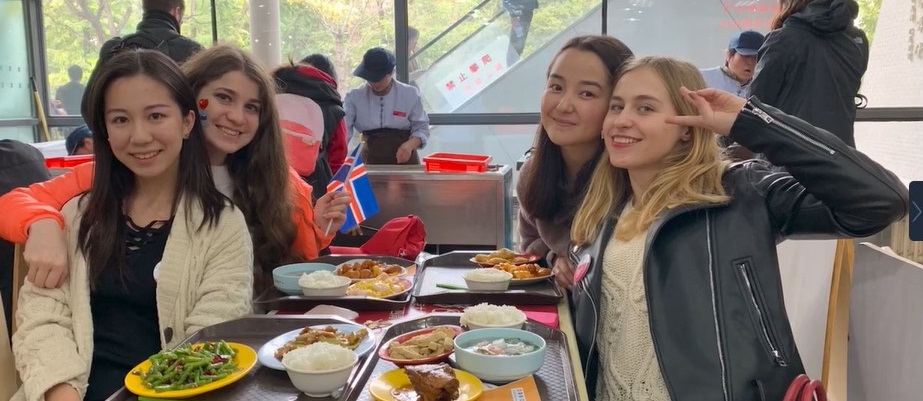 Kate (1st from the right), and her school-mates & friends
Four years ago, Kate began her study in Tsinghua School of journalism and Communication. This year, she almost graduated. She was still very excited to talk about the many whys that had made her travel all the way from Belarus to China.
When talking about her parents and friends, Kate had lots of smiles on her face.
Kate's parents had good faith with China. Her dad thought learning an Asian language should be a great accomplishment; her uncle had some business connected with China, and almost all her family members were able to speak three languages. 
By the time Kate has done with her high school curriculum, she was thinking of putting all her stakes on the best university in China.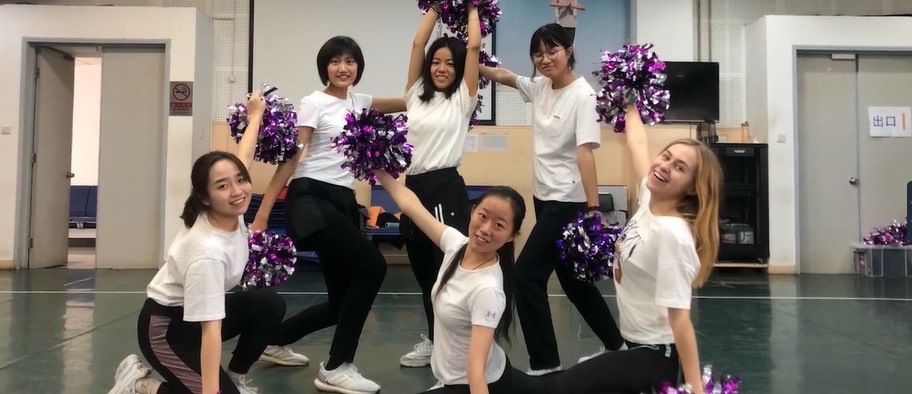 Kate (1st from the right), and her dancing buddies
4 years in Tsinghua, to Kate, has passed so swiftly. She'd call Tsinghua her second home. Hanging around Tsinghua, one gets to see the beautiful scenery, which must be the most unforgettable. School-mates and friends, she befriended at Tsinghua, all have had a special place in her heart.
That said, it wasn't all wine and roses all along. Kate had her own "difficult books" to read, too. 
Toward the end of the term, there was a long dissertation; Kate has found that tough as this took up too much of her time with way too many corrections. She felt blessed, though, as her Chinese has improved amazingly.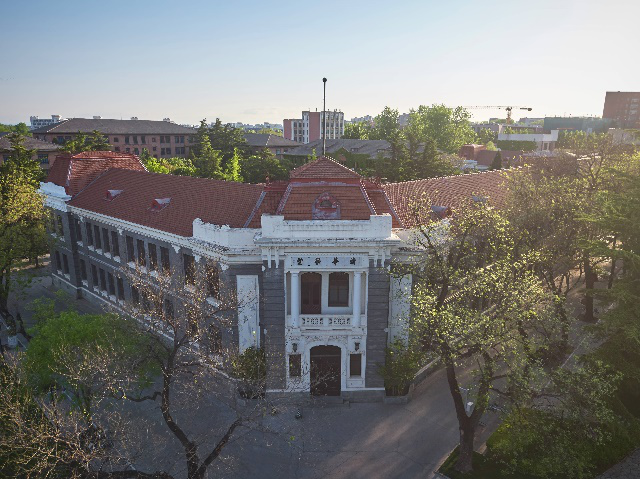 Tsinghua Campus
Tsinghua University, conveniently located in the Capital of China, Beijing, is ranked as the top University in China. The campus resides in the former Qing Dynasty imperial garden, and was selected as one of the 20 most beautiful campuses in the world.
According to 2021 data, Tsinghua has accepted 342 international students, from 130 countries, among whom 3,235 enrolled in degrees (1,056 undergraduates, 1,723 master students and 456 doctoral students). 
What's in the mind of other foreign students (see Note 1,2) in Tsinghua?  We've collected their thoughts in the list below:
"China is a major partner of many developing countries in Asia and Africa, studying in China can give you a close-up view of global issues coming up."

"Networking is the No. 1 advantage here. The program allows you to connect with faculty, students, alumni, and guest speakers from all over the world, nearly 68 countries altogether."

"Studying in China is just cheaper than any other countries like US".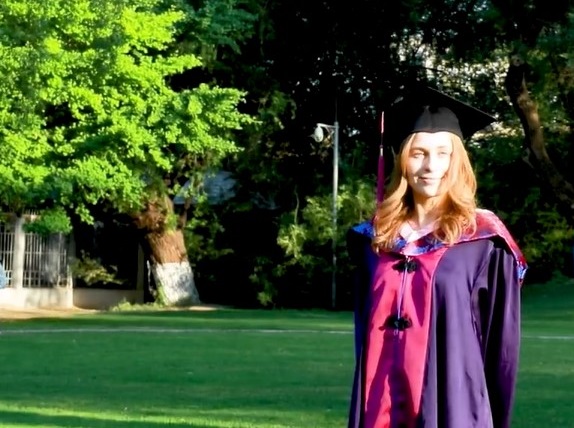 Graduation
Now that Kate has learnt the Chinese language, she intended to pursue further down the path of diplomatic relations. She'd enjoy more opportunities to talk about China, introducing China to Belarus, and Belarus to China. She was even thinking of opening her own school teaching Chinese in the future.