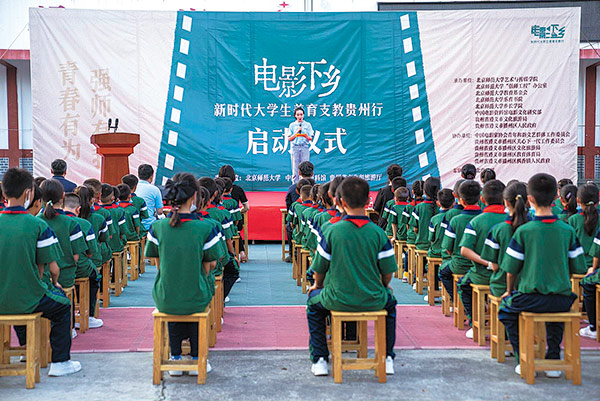 Students on stools at Gouba Conference Red Army Elementary School in Zunyi, Guizhou province, gathered for a movie event
Front and centre was a large white projector-made screen, affixed to two erected bamboo poles.  To 200 children at Gouba Conference Red Army Elementary School in Zunyi, Southwest China's Guizhou province, this was the first time they sat on stools to watch "1921",  a movie that recounts the founding history of the Communist Party of China nearly a century ago.
In Gouba village, there is no cinema for approximately 760 households. Cinemas are lacking in rural areas could be explained by either fear of scanty movie-goers, or the inconvenience of transportation networks.
This movie-watching occasion is brought to life by the project, "Taking Movies to the Countryside".  This is also part of a volunteer teaching program co-hosted by Beijing Normal University and the China Film Archive to boost aesthetic education in rural areas.
The program spans over a year and makes 50 stops – rural areas in central and western China with inadequate education resources.  Volunteers for the program are university students drawn from across the country, majoring in education.  They should have good knowledge to explain the history of the Party and the country.
Bringing aesthetic education (movie appreciation is part of the whole) to rural areas is actually firmly supported by the central authorities.  The general offices of the Communist Party of China Central Committee and the State Council issued guidelines to strengthen aesthetic education in schools in October 2020.  Schools are encouraged to integrate aesthetic education into their curriculum.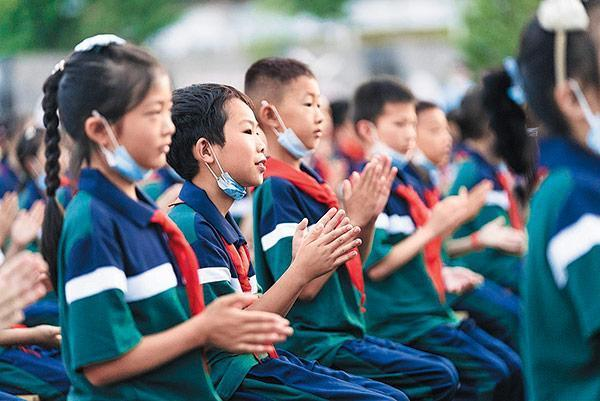 Pupils of Gouba Conference Red Army Elementary School at the movie show
At the heart of the project, besides bringing aesthetic education all the way to the rural, lies an intention to narrow the rural-urban education gap. For student-teachers joining in as volunteers, this helps them see the value of their role as teachers by being able to connect emotionally and meaningfully with the rural kids.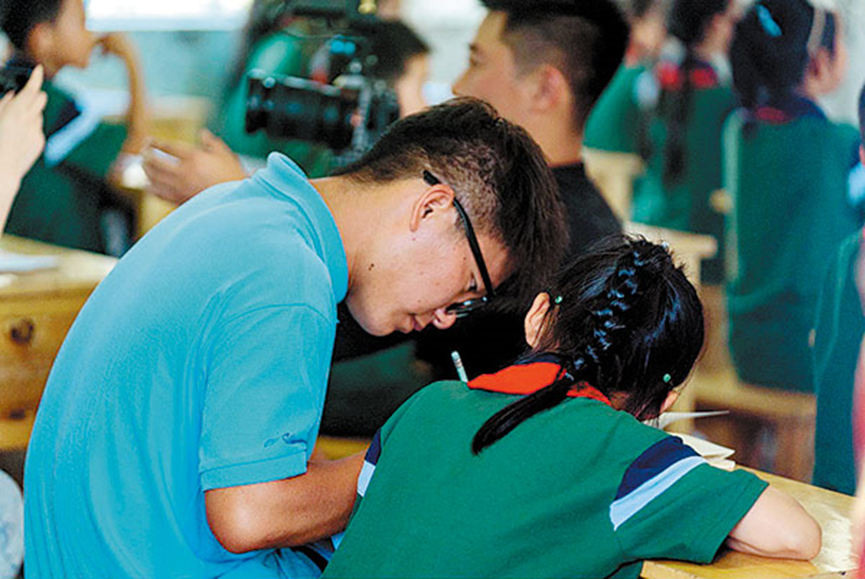 A student from Beijing Normal University coaches a pupil in Gouba village.
One student-teacher notes, most children are "left-behind" children. Parents of those left-behind children need to travel from rural to urban areas to seek job opportunities (migrant workers).  They couldn't help leaving kids behind in the rural areas living with grandparents where healthcare and schooling are conveniently accessible.  Once or twice every year, usually during the Lunar New Year break, they get to see their parents.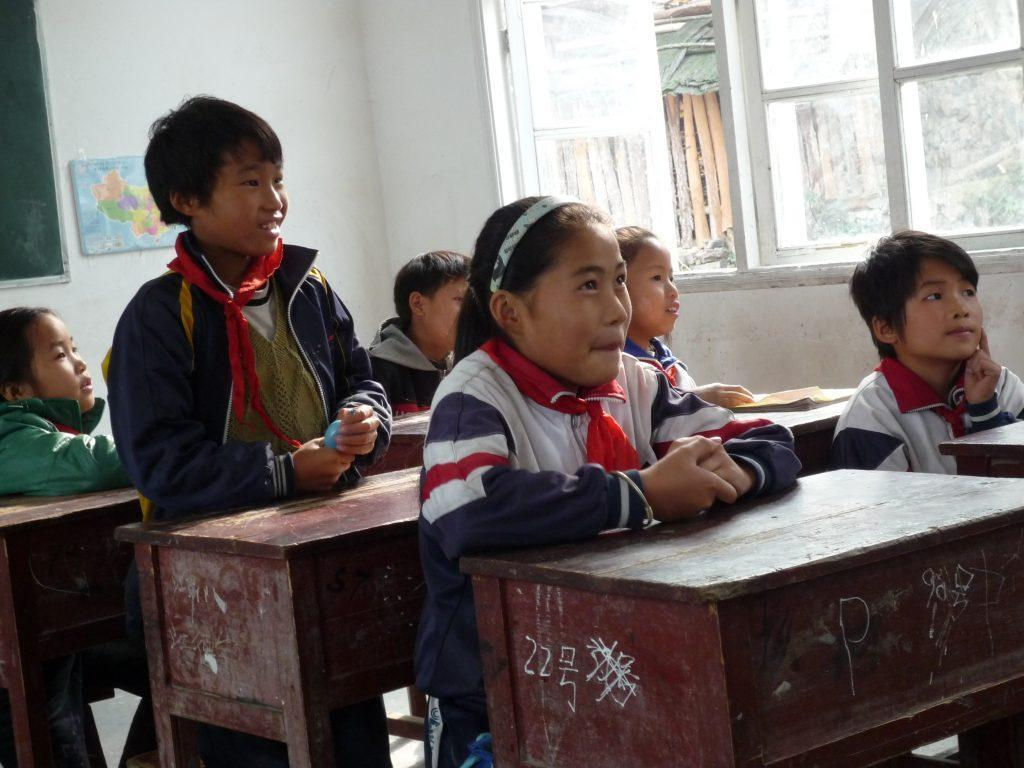 The beam of light in the school children honestly tells the happiness and contentment through connection.
The entire movie-oriented cultural event has been such fun, as honestly told by the beam of light in their eyes. For these rural children, this means equal opportunities to happiness and contentment, through connection; this means detachment from the harsh reality of missing their parents.