After more than two years of isolation to contain the Covid-19 pandemic, Hong Kong announced '0+3' scheme last week, which means the compulsory hotel quarantine become history.
Under the new policy, inbound travelers only have to undergo a three-day health monitoring instead of a three-day quarantine plus four-day health monitoring after arriving at the region. They are also allowed to move freely about the community, but may not enter certain establishments, including restaurants and bars.
The goal of HKSAR Government is to minimize the inconvenience faced by inbound travelers due to quarantine requirements and allow room for Hong Kong to connect with the world as far as possible, while being able to contain the epidemic development.
On the first day of '0+3' new scheme, there was a noticeable increase in daily number of people arriving at the airport which reached over 10,000.
Travelling abroad is back on people's agenda. Travel agencies, exchange shops and even the passport exchange counters at the Immigration Department were packed with people.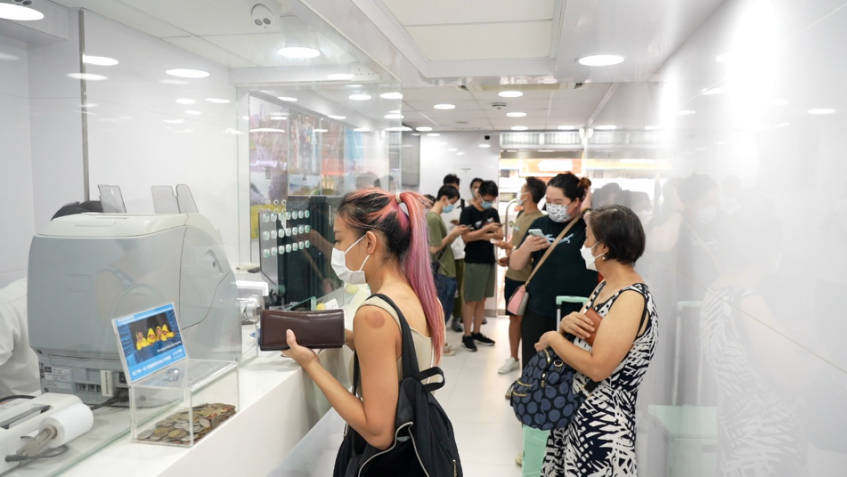 Some travel agencies offered a number of promotional tours, such as 2,000HKD to Korea or 7000HKD to Japan. The manager of a travel agency told us that '0+3' scheme is a beneficial measure, which is not only helpful for tourism practitioners but also improve the mentality of HK people as most of them are generally live in a small space.
Low-cost airline HK Express has pledged to add more than 400 flights to destinations popular among Hongkongers in the coming three months and they said the move would lead to more than 80,000 additional seats up for grabs for those planning to fly to Tokyo, Osaka, Fukuoka, Bangkok and Singapore.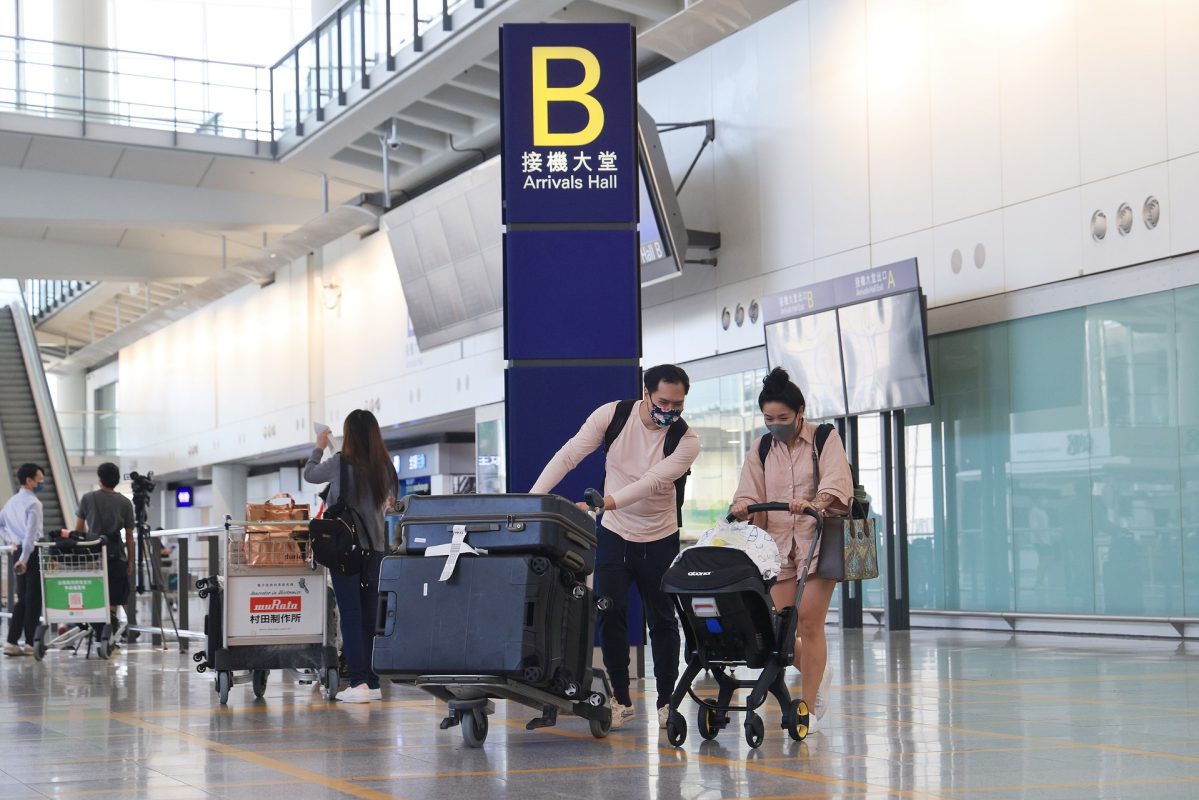 We also noticed some changes in the airport: the partitions and fences have been removed, no more staff wearing medical protective suits, and most importantly, the restaurants are back in business.
Many people came to the airport with flowers to greet their loved ones returning from overseas. "I was very excited! I missed the Wonton Noodles here and I haven't seen my family for a long time. As soon as I heard the '0+3' scheme, I booked my flight to give my family a big surprise." One visitor expressed the feelings of many overseas HK people over the past two years.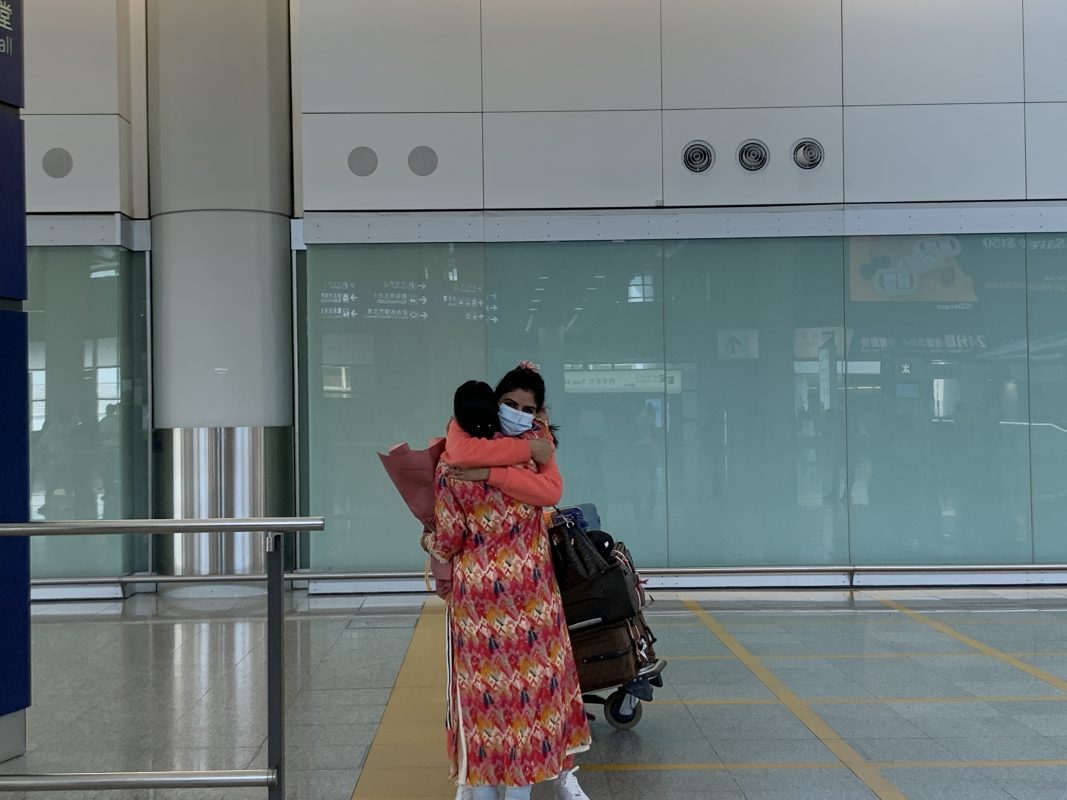 As John Lee Ka-chiu, chief executive of the Hong Kong SAR said that the current measure is aimed at allowing greater room for the development of social and economic activities. The aviation industry will be the first to benefit from this.
He added that other sectors will gradually see more relaxation of social distancing measures if the pandemic remains under control and the economy shows recovery as expected.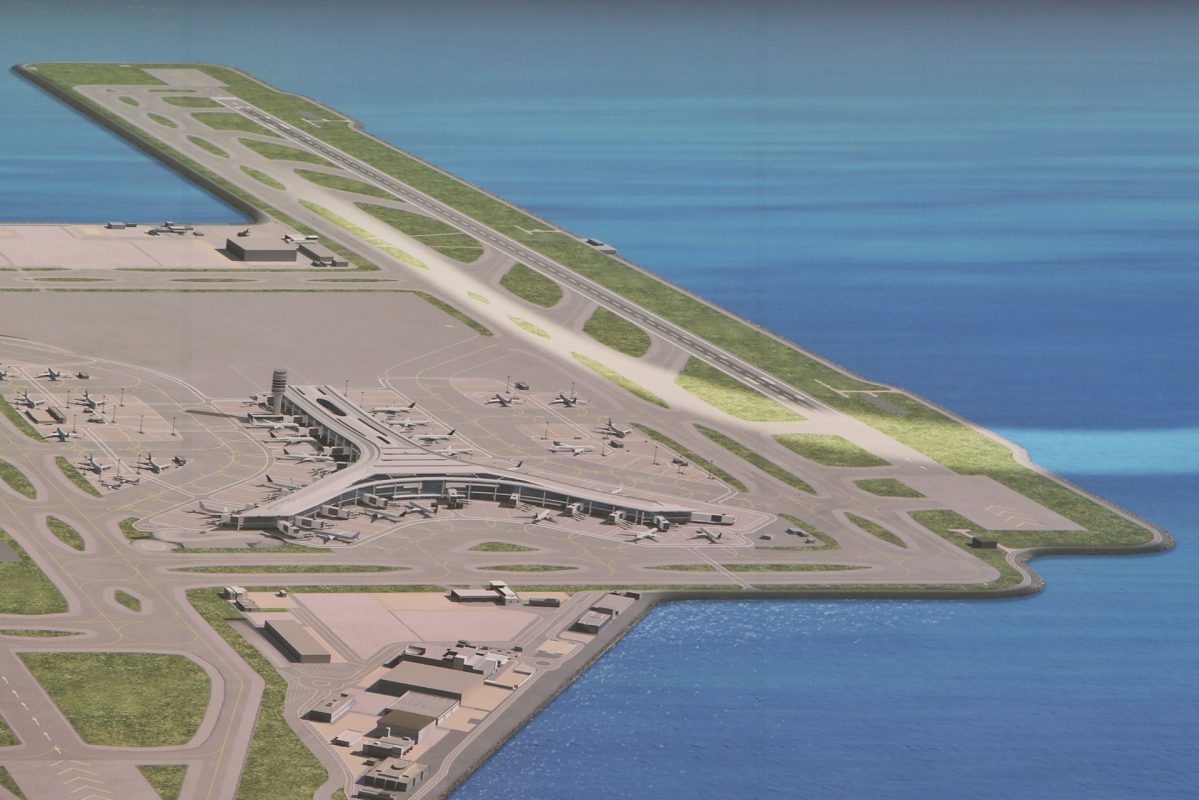 Internally, there's a picture of the "Four Wonders of Hong Kong" spread on the social media recently. These "miracles" are: "No cars on bridges, no ships at piers, no planes at the airport and no trains at the XRL HK section". Although exaggerated, it somehow shows that HK people are worried about the reality and future of the epidemic. What behind the scene is actually the huge pressure on the HKSAR government.
Externally, there're arguments that HK's economy, livelihood and competitive industries are in a state of "internal and external crisis" due to the epidemic, affecting HK's very survival and competitive development.
Because of internal and external pressure stated above, the HKSAR government is aware of the need to adjust its disease prevention measures in accordance with its own circumstances.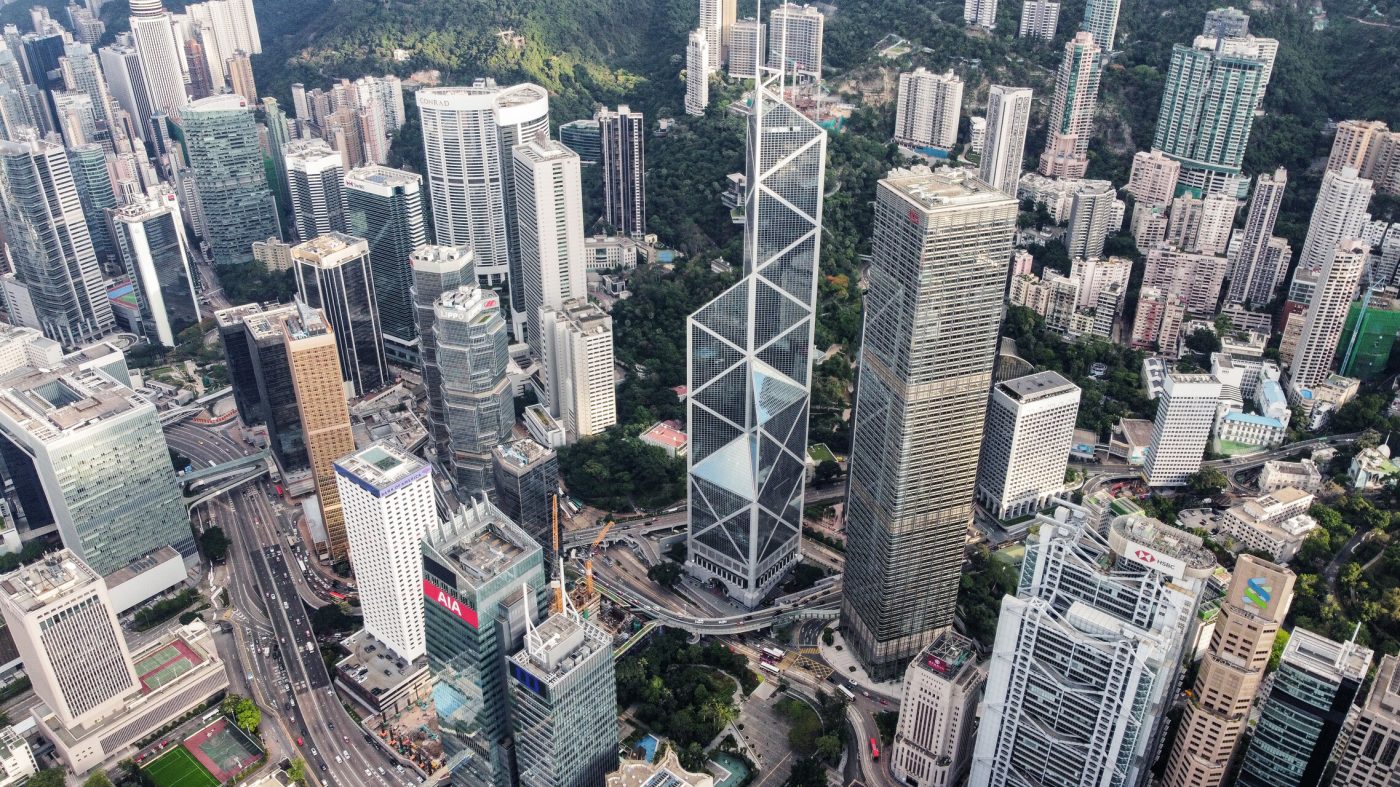 From '3+4' to '0+3' scheme, the step is bigger than expected. The long-awaited scrapping of quarantine marks a significant step to 'embrace' the world. It also responses to requests from various sectors.
It is believed by many experts that '0+3' quarantine measure will give a strong boost to the local economy, and also attract international companies and talented people who have temporarily left due to the anti-epidemic policy.
Nearly three years after the outbreak, it is only now that Hong Kong can truly say to the world: I am back.

(Photos: HKCNA)
Edit By Helen Zhao