Heruo Railway: "Last Kilometer" of the World's First Desert Railway Loop Line
Lifestyle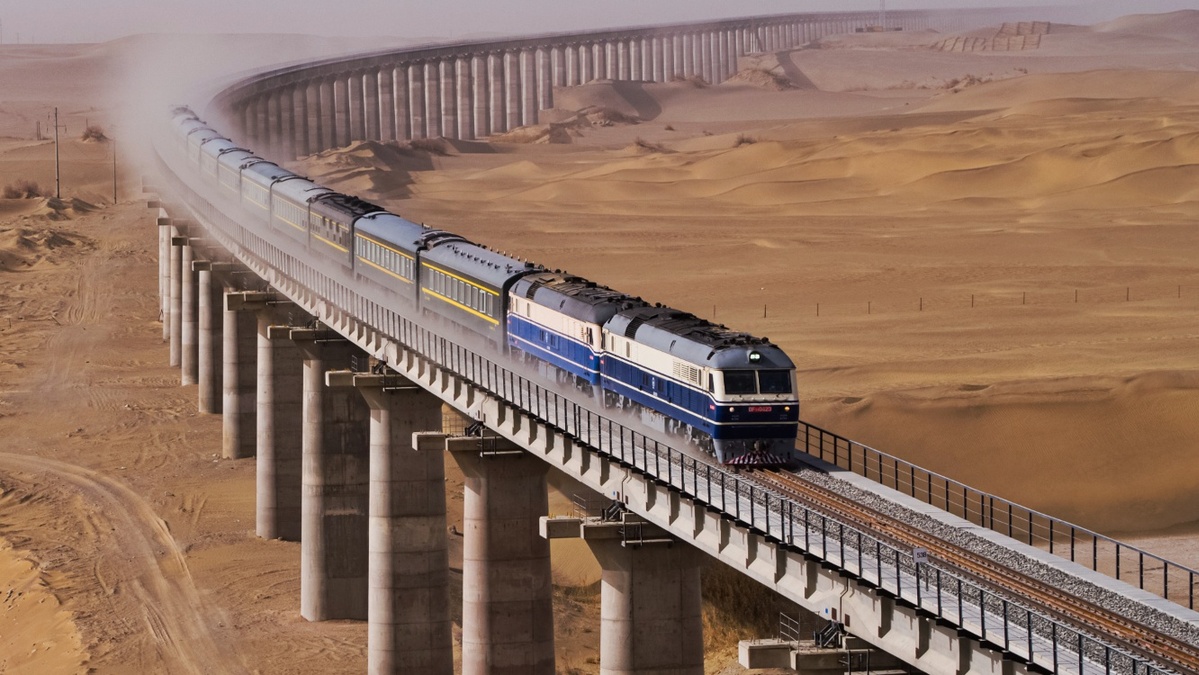 Xinjiang's Hotan-Ruoqiang Railway (referred to as the Heruo Railway), the "last kilometer" of the world's first desert railway loop line, was officially put into operation on June 16 with a design speed of 120 kilometers per hour.
With a total length of 825 kilometers, Heruo railway stretches from Hotian city in the west, to the Ruoqiang county of Bayingolin Mongolian Autonomous Prefecture in the east. Travel time between the two terminuses can be substantially cut to 11 hours 26 minutes.
The Heruo Railway, together with the existing Geku railway, Kahe railway, and Southern Xinjiang railway, collectively composed the first desert railway loop line in the world.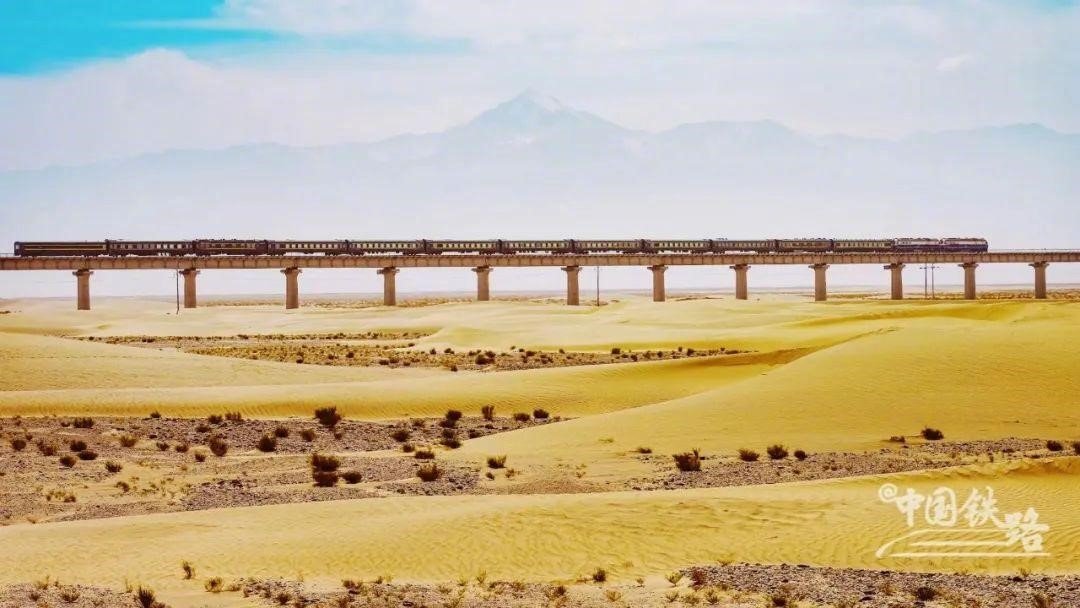 With this 2712-kilometer-long closed railway loop around the Taklimakan Desert, millions of locals and visitors now are able to travel through the desert much easier even encounter critical weather conditions.
Additionally, the newly opened track also improved local transportation conditions, with six freight and passenger stations, eleven passenger stations and five stations for technical use. Xinjiang-grown crops such as cotton, walnuts and jujubes may now be delivered straight to the mainland through the railway line, instead of taking days with trucks.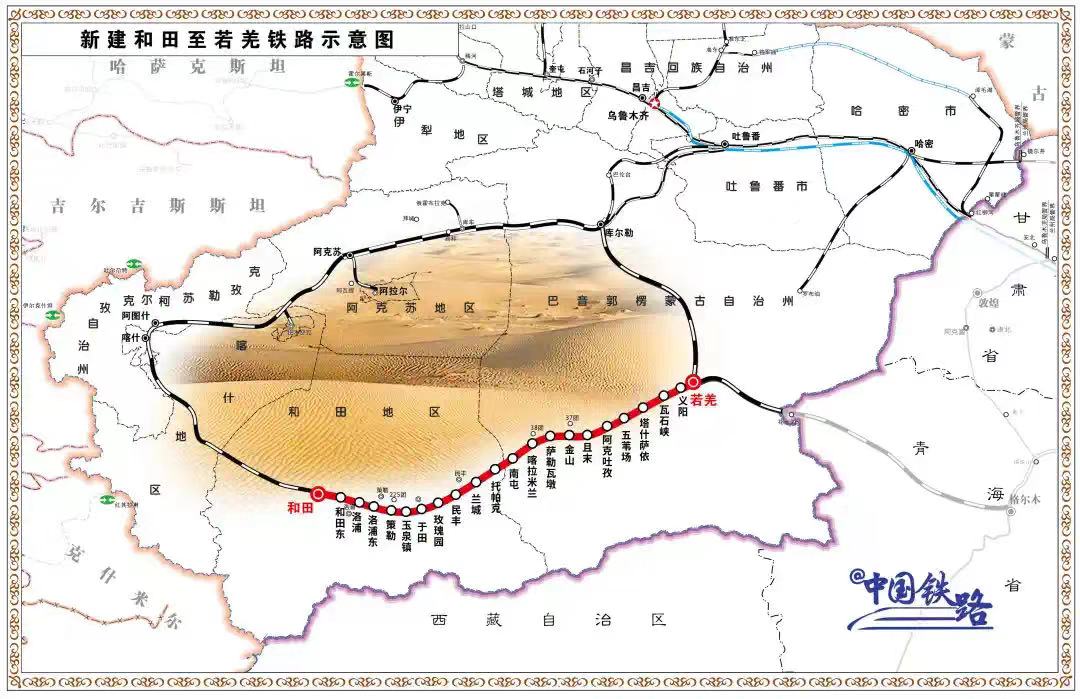 Diagram of the Heruo Railway (China Railway)
The geological, geomorphological and climatic conditions along the Heruo Railway are highly complex. Approximately 65% of this railway zigzags along the southern edge of the Taklamakan Desert, which is the world's second-largest shifting sand desert.
Thus, it's not difficult to imagine how much effort had to be put in to achieve such a magnificent stricture. Most of the concrete structural components were manufactured in advance in the factory before assembly due to severe water shortages and extreme temperature differences on the site.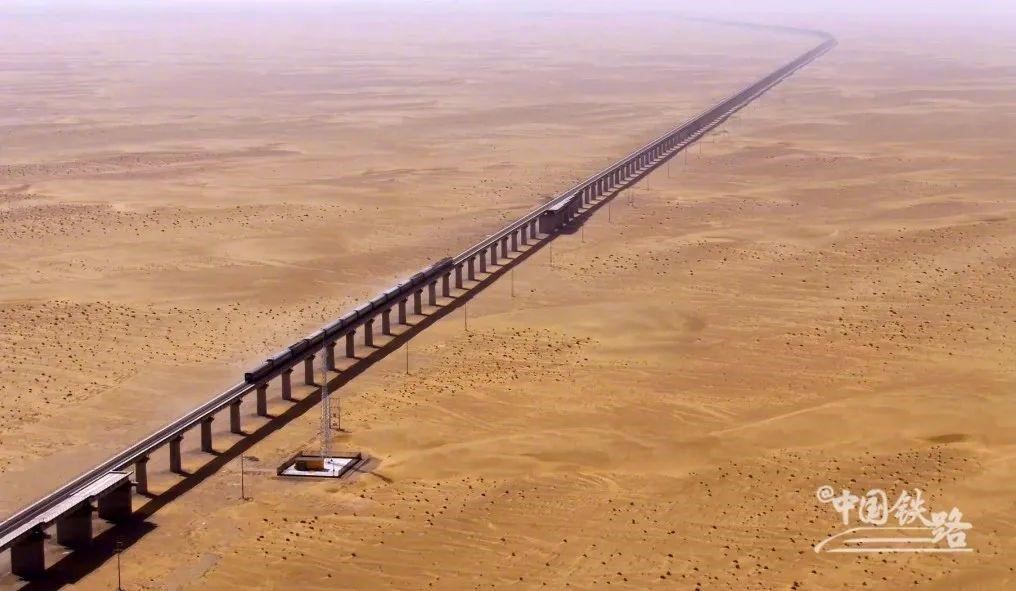 Meanwhile, in order to protect the track from potential corrosion brought on by sandstorms and to improve the ecological environment, over 13 million plants including saxauls, red willows and sea buckthorns have been grown nearby. And around 50 million square meters of straw squares have been used to create a potent green barrier to stabilize the ground.
Heruo Railway will become one of the key international passageways connecting China's western hinterland to South Asia, Central and West Asia as a regional trunk line in central and western China. The improved transportation infrastructure will promote Southern Xinjiang's economic and social development, which is important for ensuring harmony, strengthening national security, and boosting rural revitalization.