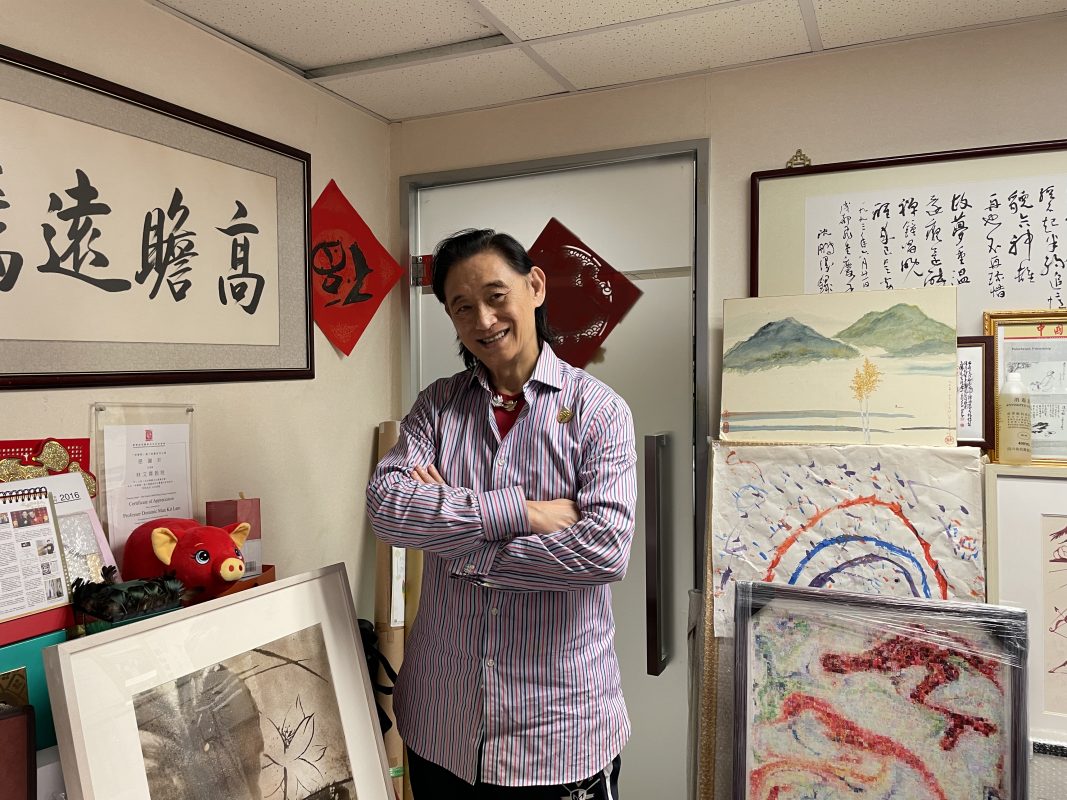 (Photo: HKCNA)
You may never have heard of the name 'Lam Man-kit', yet his remarkable achievements do not need to be highlighted by others, as you'd know after reading the following contents.
Scientist, painter, artist and poet, ……Dr. Dominic Lam Man-kit has overturned the public perception that 'Every person has their own strengths and weaknesses' via his great talent and struggle.
We called his life experience a 'legendary', because it was inimitable.
With an IQ of 200, Lam went to Canada for university at the age of 16, earned an undergraduate degree in mathematics, a master's in theoretical physics, and a doctorate in medical biophysics within 6 years. By 24, he joined Harvard Faculty where he served assistant professor of Physics.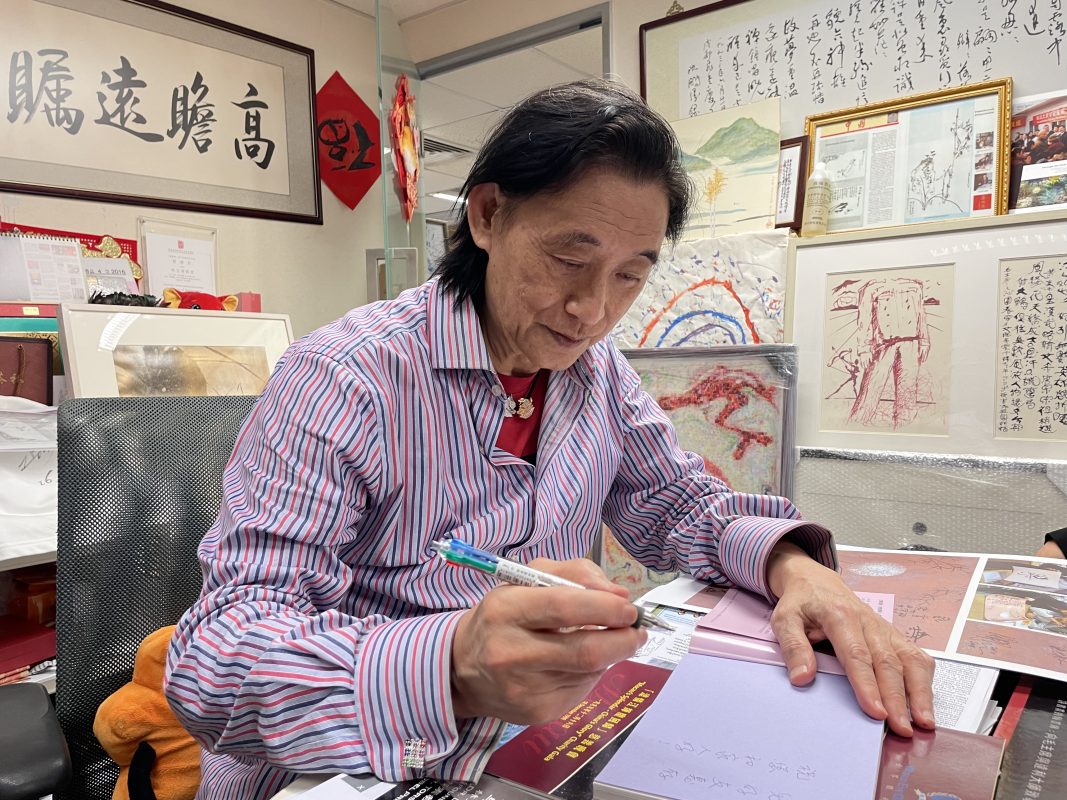 (Photo: HKCNA)
In 1985, when he served professor of ophthalmology in US, Lam discovered something that can benefit millions, even billions of patients – chemical treatment to secondary cataracts. He then started a biotechnology company in Texas, which went public in 1988.
From then onwards, Lam started research with edible vaccine. By 2000, the prescription was proved to be successful to treat gastroenteritis in swine. It was named by MIT as one of "five patents that will transform business and technology", and by Time Magazine as one of ten most important inventions in the 21st century.
Lam's life is so 'beautiful' that it could be called the "Hong Kong Leonardo da Vinci" story.
Lam grew up in Hong Kong. Toward the end of 1987, Lam served the director of the Houston Biotechnology Center in US. After a phone call from Professor Yang Zhenning overseas, both saw much hope and future that Hong Kong Institute of Biotechnology should be built.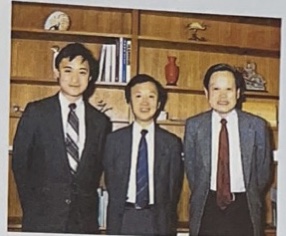 (Photo: HKCNA) Lam Man-kit, Sir Charles Kao Kuen, and Prof. Yang Zhenning)
Few months later, gathering on the hillside of the Chinese University of Hong Kong, Dr. Lam, Prof. Yang Zhenning (Nobel laureate) and Sir Charles Kao Kuen agreed that the open space right beside Tolo Port could be a potential site; this also set the stage for Hong Kong Science Park that comes later.
On corporate-level management, Lam notes leaders need to have a sharp eye for talents or think-tanks. On this, he cited the 40th US President, Ronald Reagan. 'He needs not be wise nor well-educated himself, but he needs to identify people and to take the best out of people.' He said, Hong Kong has all sorts of potential for innovation, the key is we must find the right people for the task.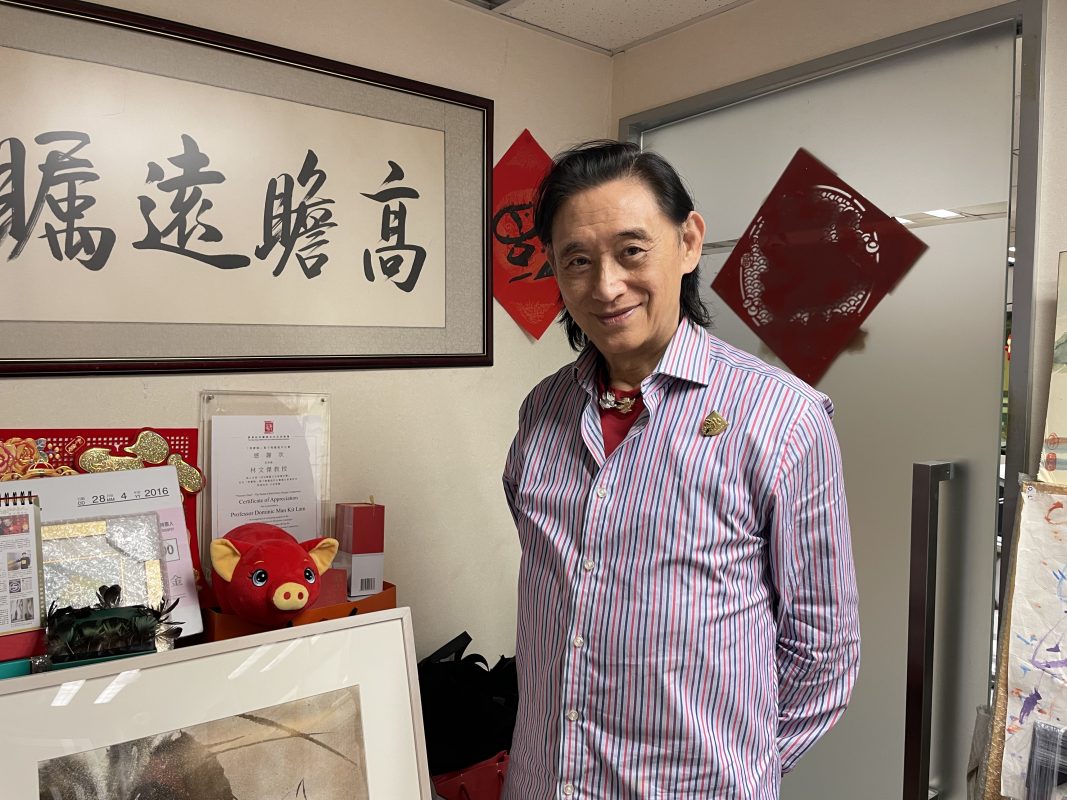 (Photo: HKCNA)
Besides, on Lam's achievements in the field of art, we've a long-queue:
In 1980, while making photographs of the eye, he accidentally discovered a process now known as Chromoskedasic Painting, also known as NanoArt, where colors can be produced on black and white photographic paper without the use of pigments. In 2001-2002, Lam completed the huge paintings entitled "A Galaxy on Earth", which was wall-mounted in Diaoyutai State Guesthouse, Beijing.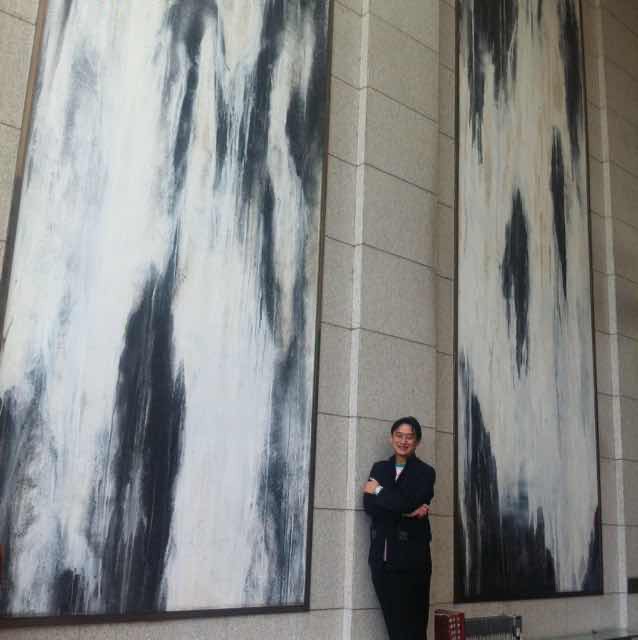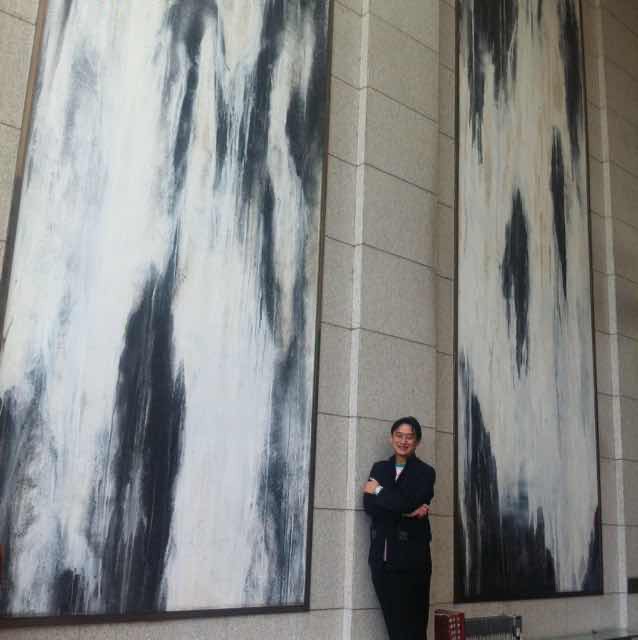 (Photo: HKCNA) "A Galaxy on Earth" wall-mounted at The Diaoyutai State Guesthouse, Beijing, China
His gift isn't just confined to painting; he's tried his hand on poetry; he merged the two forms of art such that lyrics and painting become one seamlessly; Lam's a gifted sculptor, too. His sculpture of a dove of peace was exhibited at the Louvre Museum of Paris.
Lam has no less interest in Literature, as well. "Accidental Diplomacy", a book he co-authored with Jeffrey Busch – the former US ambassador to the United Nations – won the Best Book Award of American Writer In 2022.
For Lam, whether it is biotechnology or arts and culture, the essence of it is 'creativity'.
"You have to be creative to do science and art. It must not be something that is already in the books, it has to be innovative." Although Lam has not received formal training, he has made his own 'creative' achievements in calligraphy, creating the 'Spiritual Calligraphy Style'.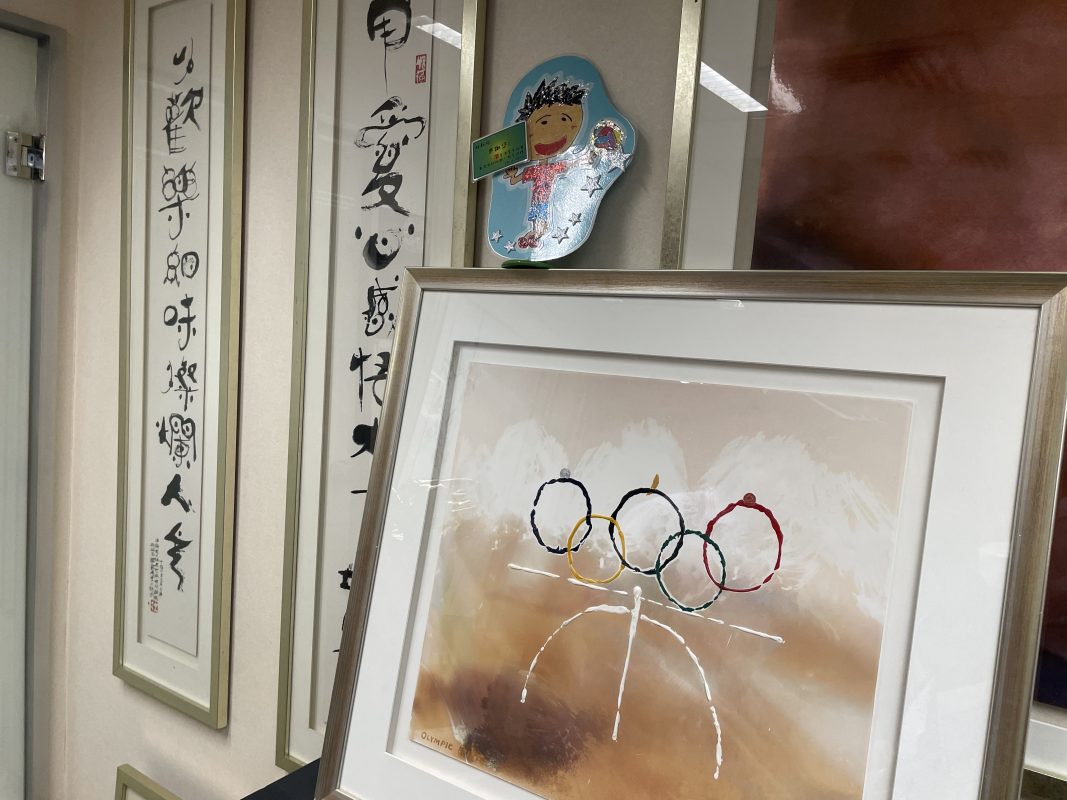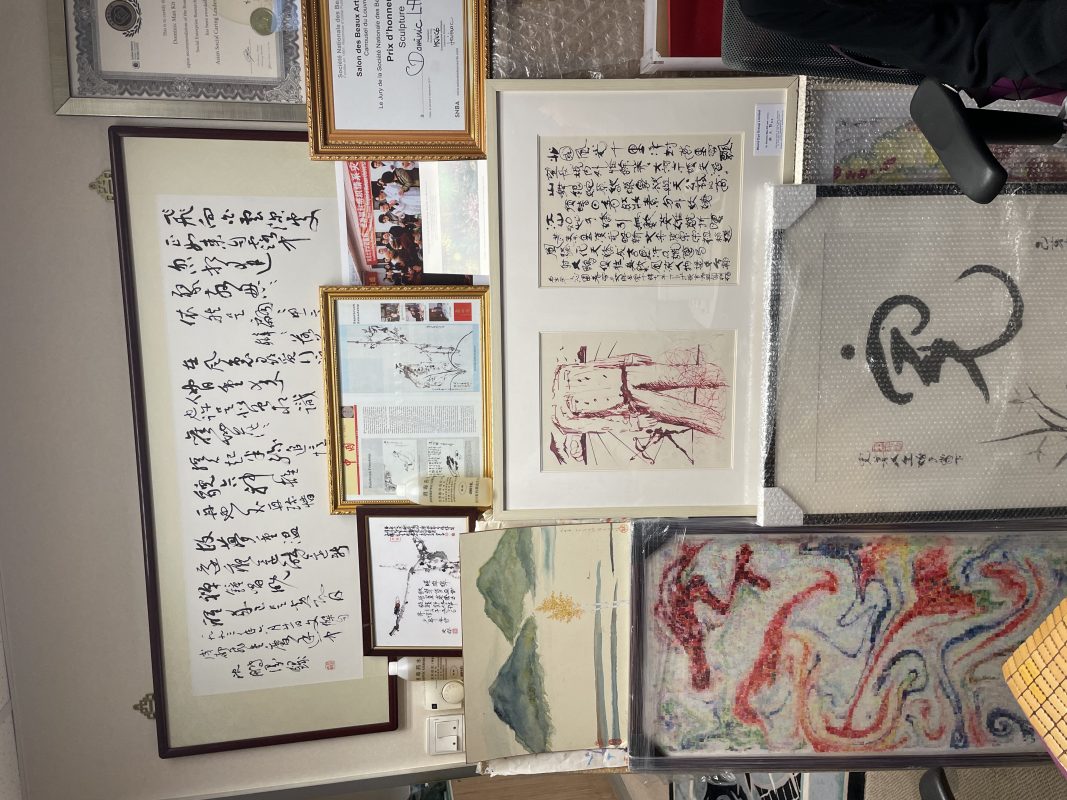 (Photo: HKCNA)

For the past 25 years, Lam's been focusing on philanthropy, particularly in helping the visually impaired. For example, in 1999, he founded World Eye Organization (WEO) to prevent and treat eye diseases for the poor.
When asked about "Why Charity", he said, "Happiness is the key to my life, I do charity because it makes me happier than the patients, and I do art because it makes me happier."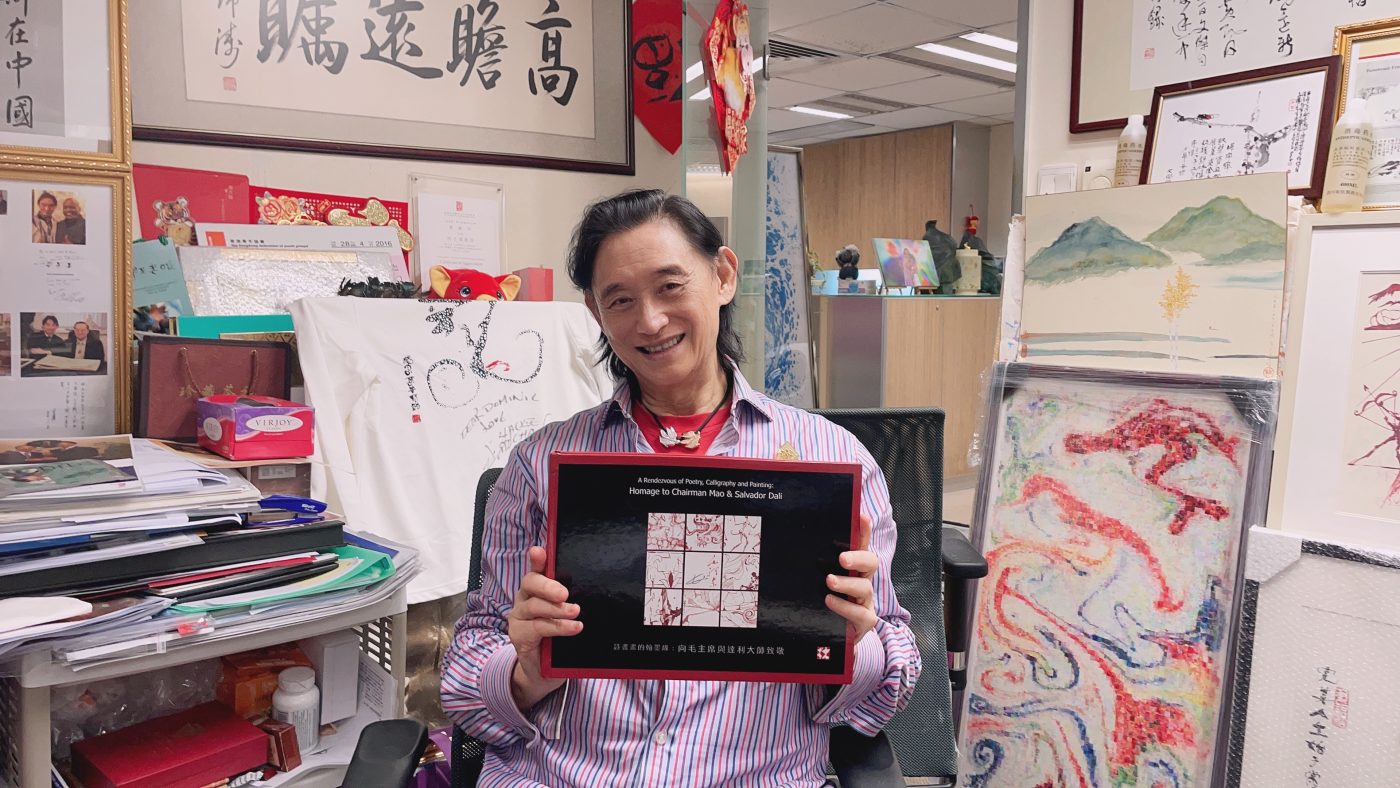 (Photo: HKCNA)

During the nearly two-hour interview, Lam showed not only the lightness of heart that comes with age, but also the authenticity that comes with close observation of the world. Despite the gained maturity, Lam still maintains his creativity and continues to spend his leisure time between different fields he thinks that is worthy of his time. What an enviable life!